Any questions? Please reach out to support@sensehq.com!
To view the SCHEDULE, click the icon from the left Sense navigation panel.
The SCHEDULE page displays a visual calendar with all past, present, and future scheduled events.
The schedule displays in a Calendar View: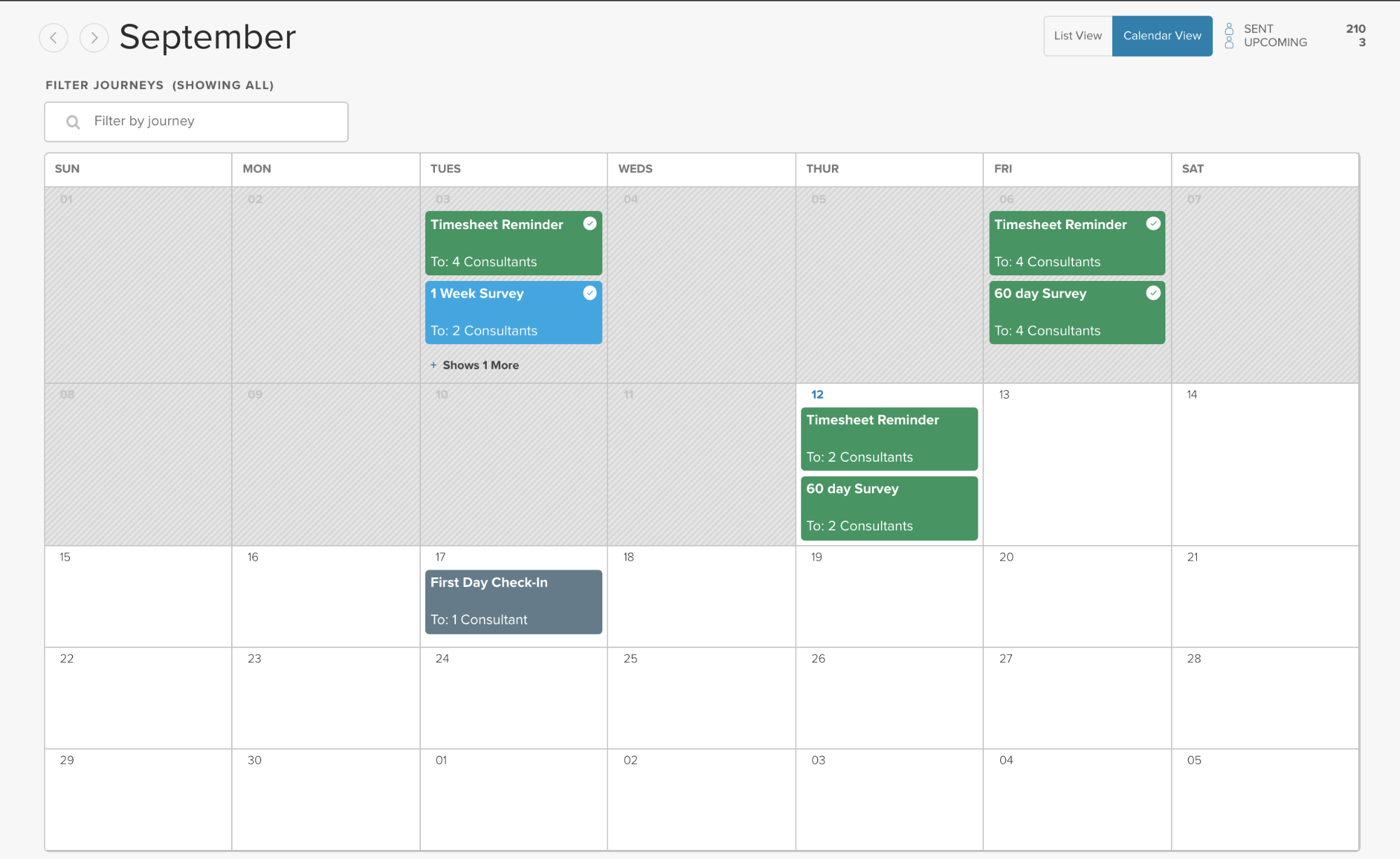 Or in a List View: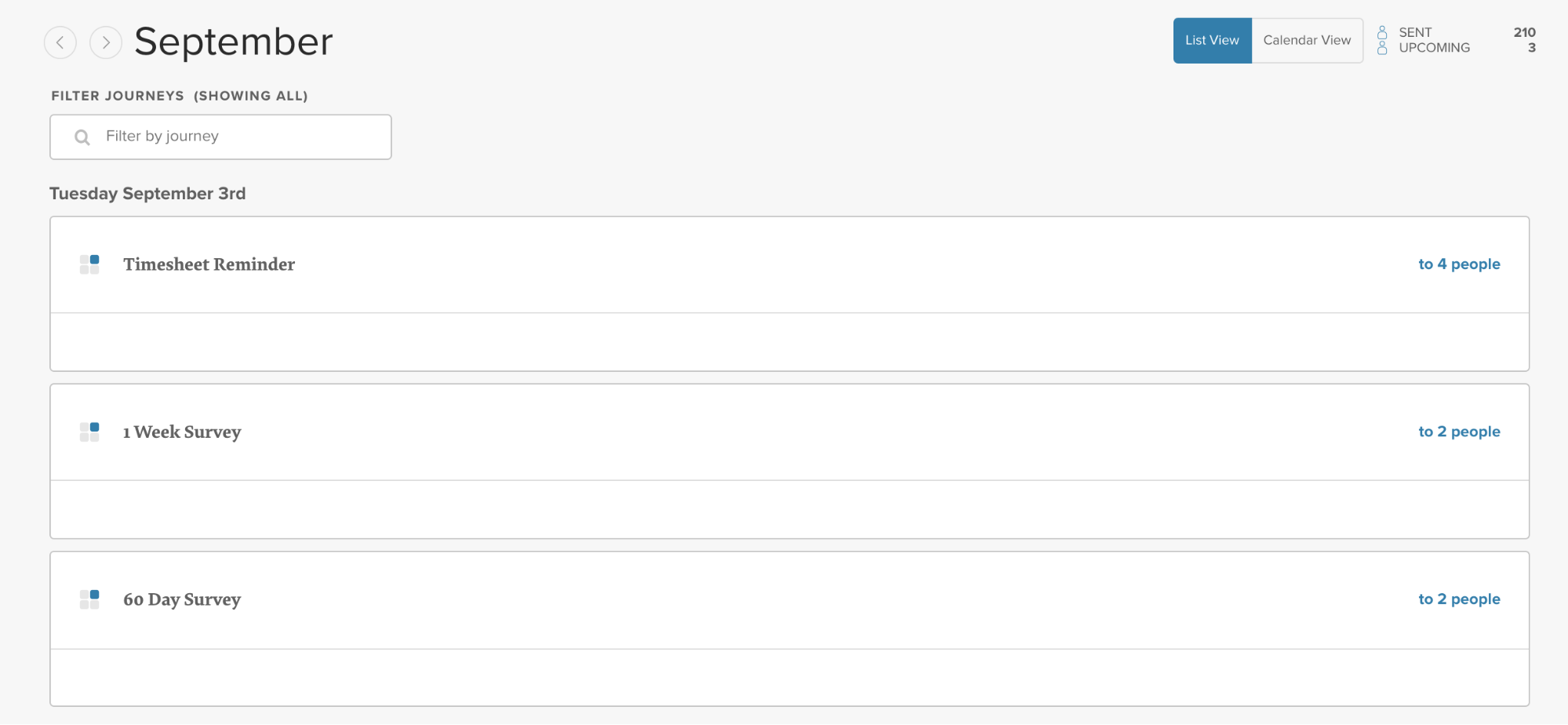 It is strongly recommended to review activated workflows in SCHEDULE to confirm date and time parameters. The total number of events sent and scheduled for that month is shown in the upper-right.
Filtering by Journey
You can also enter the name in the top left to filter by a specific Journey: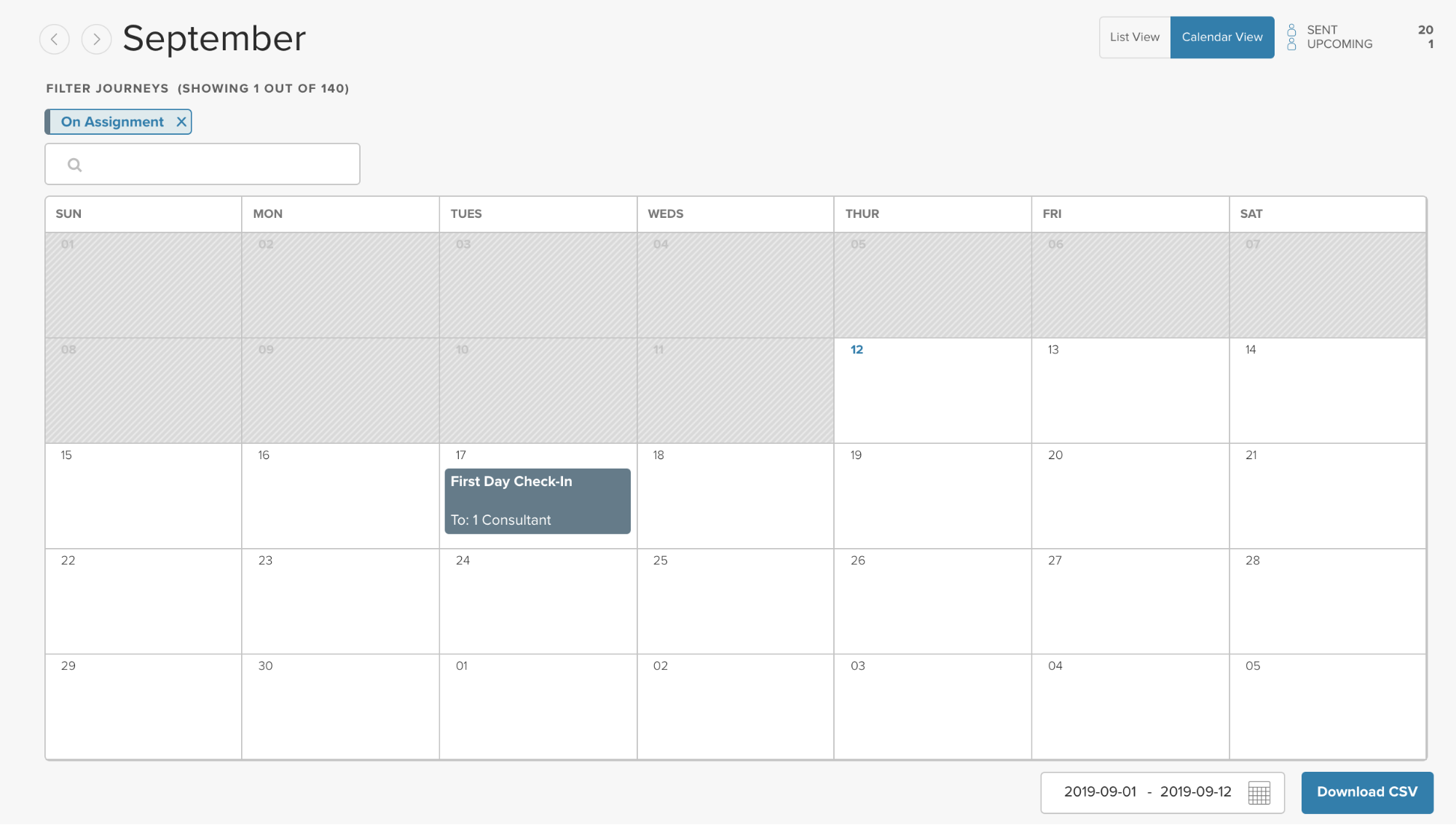 Touchpoint Tiles
Hovering over a touchpoint tile displays who received (or will receive) the event and their corresponding email address.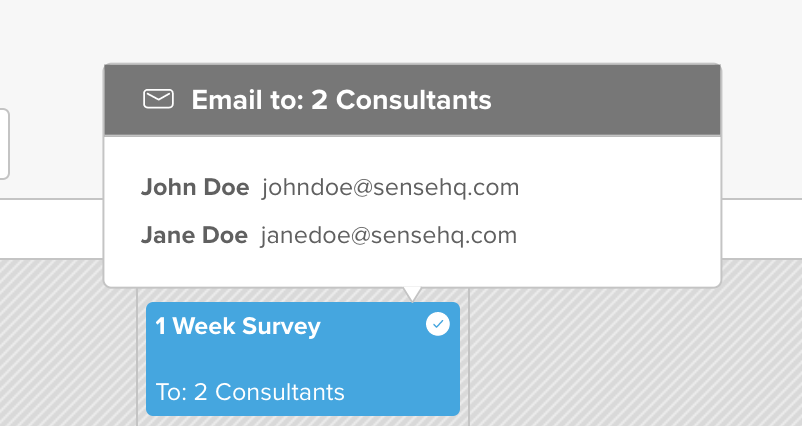 Export CSV
All calendars can be exported as a .csv file.
Select date parameters and click "Download CSV" at the bottom of the page.