Table of Contents
---
★ Overview
Sense Pages empowers you to effortlessly build and publish hosted web pages. This intuitive platform offers you a seamless and user-friendly page-building experience, allowing you to craft compelling landing pages that are optimized for driving conversions and engaging with your target audience.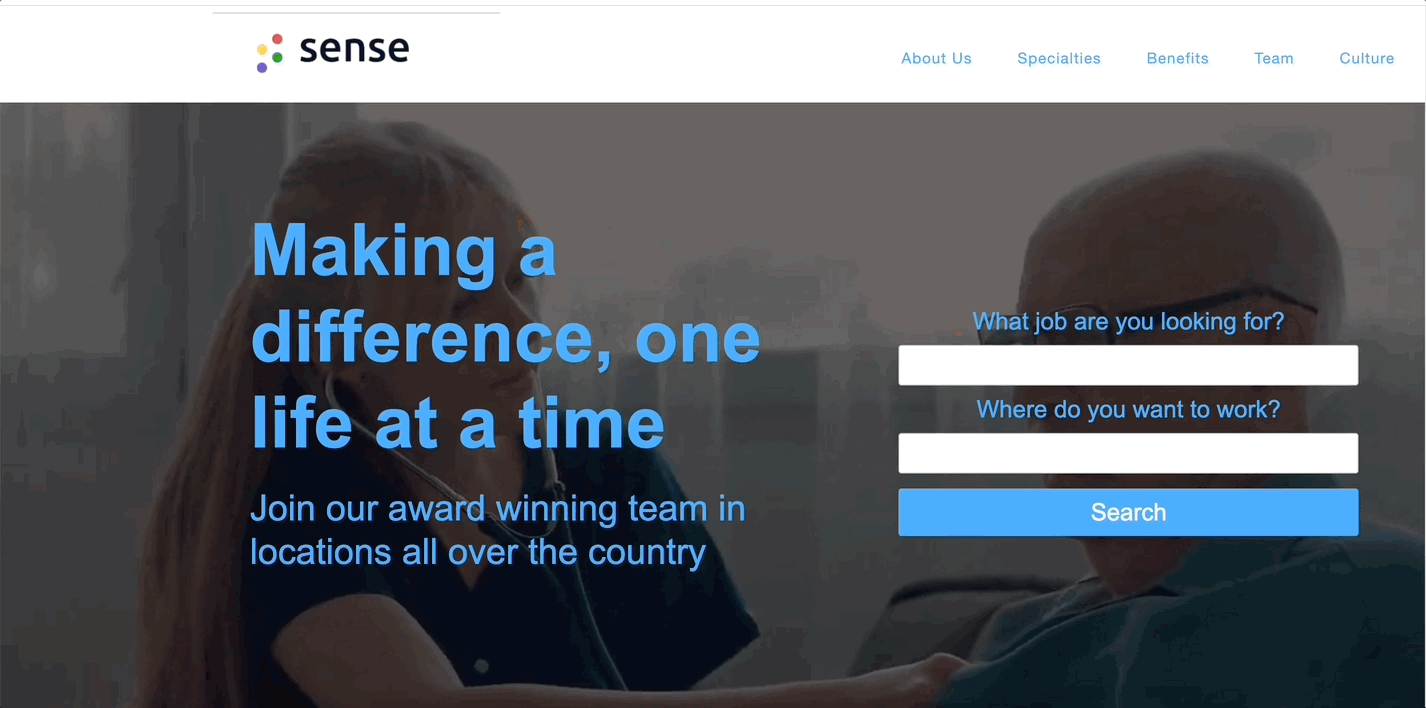 ---
★ Key Features
Sense Pages offers a comprehensive suite of features and benefits for creating, customizing, and optimizing landing pages, lead generation, and lead management, ultimately improving your online presence and business operations.
Landing Page Creation: Sense Pages offers the ability to easily create and build landing pages, providing a versatile tool for your online presence.
Lead Generation: You can utilize these landing pages for lead generation, enabling you to capture valuable lead information directly from your created pages.
Chatbot Integration: Sense Pages comes with chatbot connectivity, enhancing engagement and interaction with your website visitors for improved customer experiences.
Customizable Pages: Sense Pages allows you to customize the pages to meet your specific needs. You can use HTML taggings, add images, videos, and social media links, and access more formatting options for a tailored look and feel.
Custom Forms: You have the flexibility to build your own custom forms and seamlessly link them to your pages. This enables you to gather specific inputs from leads who visit your pages and submit the forms.
ATS Integration: Sense Pages offers ATS (Applicant Tracking System) connectivity, streamlining your recruitment process and making it more efficient.
Bulk Actions: You can perform bulk actions, making it easier to manage and process leads efficiently.
Export Options:

Sense Pages allows you to export leads in convenient CSV and XLS formats, simplifying data management and analysis.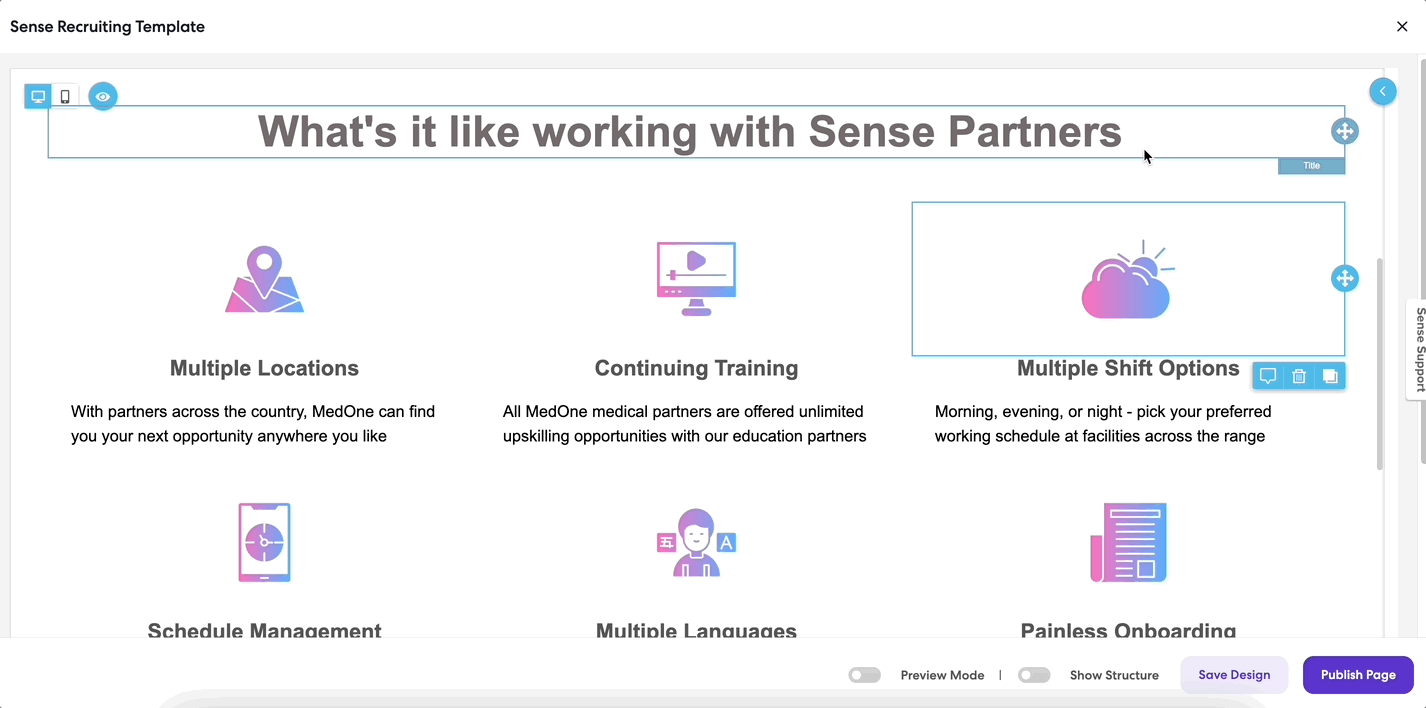 ---
★ Getting Started
In this section, you will learn how to effectively utilize Sense Pages. We will cover various aspects, including the creation of forms, building and publishing pages, understanding the candidate/user experience, and managing leads.
The Pages dashboard is divided into three main sections: Overview, Forms, and Lead Assignment. Please refer to the sections below for instructions on creating and publishing landing pages, forms, and managing your leads.