In order to create an account, you will need to find your invitation email in your inbox. 

(If you did not receive this email, and should have a Messaging account, please email support@sensehq.com)
In the email you will find 2 separate links: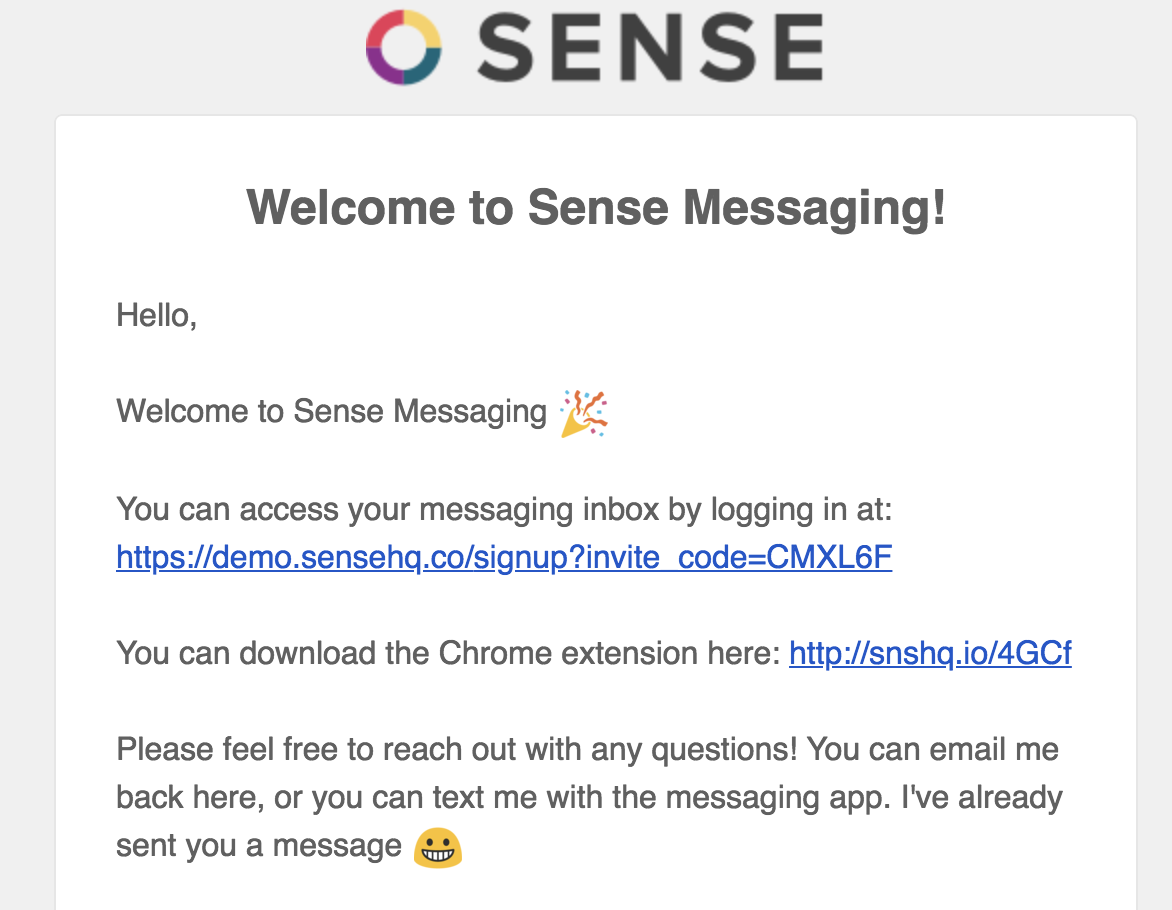 The first link will take you to create your account and will ask you to fill in your name and create a password. Please complete this first.
The second link will allow you to download the Chrome Extension for Sense Messaging. You must be using a Chrome browser in order to leverage this tool.
Once completed, you should be all set to begin messaging.