Textkernel and Sense's integration enables you to source and match candidates and jobs more quickly and effectively, automating candidate outreach and engagement. Using Textkernel's 'one-click' Search and Match technology, recruiters source and shortlist candidates in their Bullhorn database and external sources. Sense seamlessly picks up the next step of engaging those shortlisted - at zero extra effort. Here's how it works:
Sense offers integration with Textkernel by being able to pick up any candidates imported into Bullhorn by Textkernel and initiating an individual or campaign communication.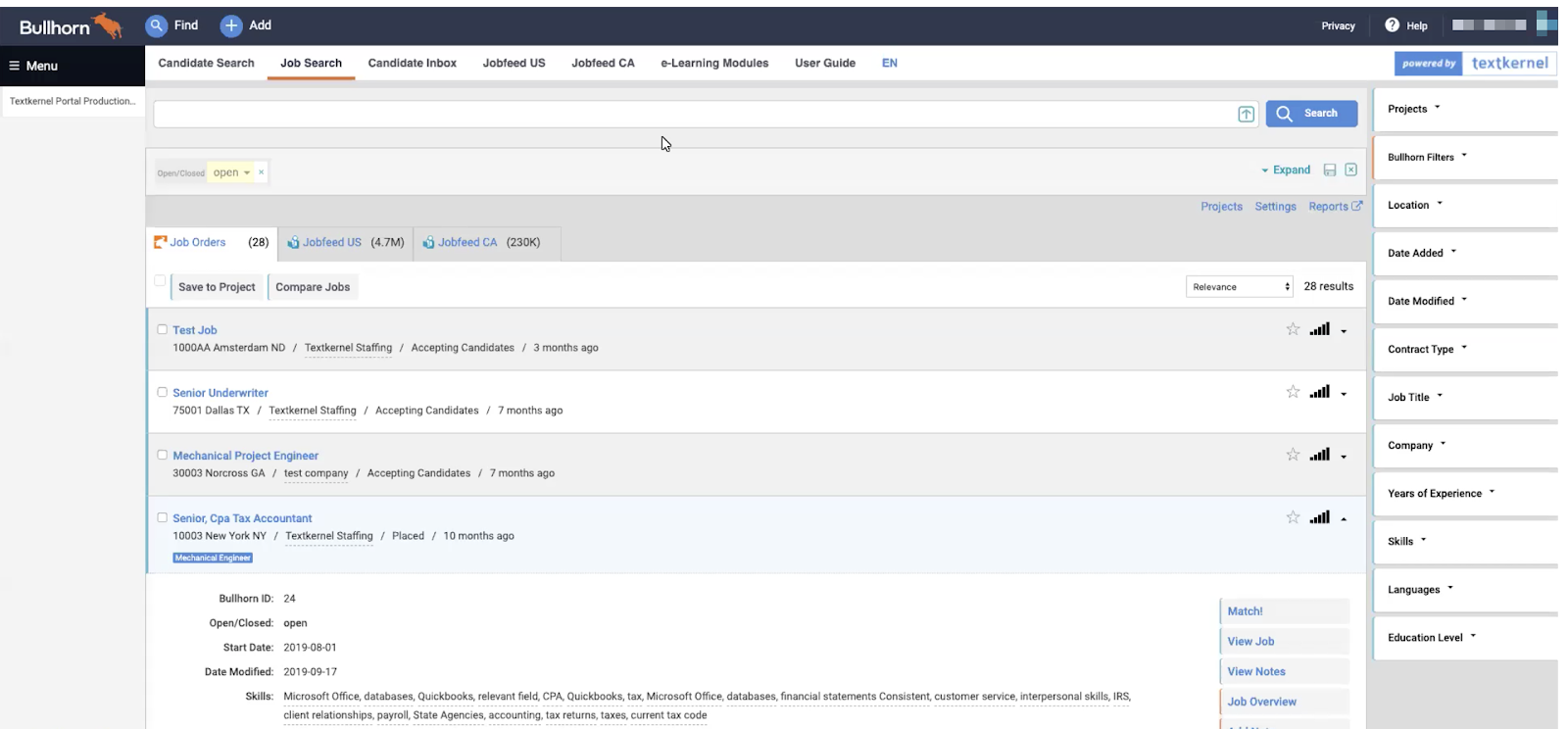 This can happen via two different Bullhorn data associations to trigger the exact piece of communication wanted:
Submissions
Candidates are imported via a Bullhorn Submission with a custom configured status that you determine. We recommend creating Sense-specific submission statuses in Bullhorn (e.g. Sense and Sense Hot are two common examples).

Configure your audience to plan your outreach:
In Sense, create an audience to target a submission status of Sense, Sense Hot and/or any other Sense-specific statuses you have created. To best utilize this integration, we recommend keeping this Journey 'always-on' to quickly reach out to newly submitted candidates with generally informative details about working with your agency.

Create your touchpoint(s):
While a candidate's status remains Sense, Sense-Hot, or any other Sense-specific phrase, we recommend creating touchpoints that automate initial outreach to this candidate and drive them further through the hiring funnel.

Include key details about the job and any other specifics you'd like to include in your outreach to candidates. Our team recommends including a CTA to get in touch with their recruiter quickly to discuss next steps.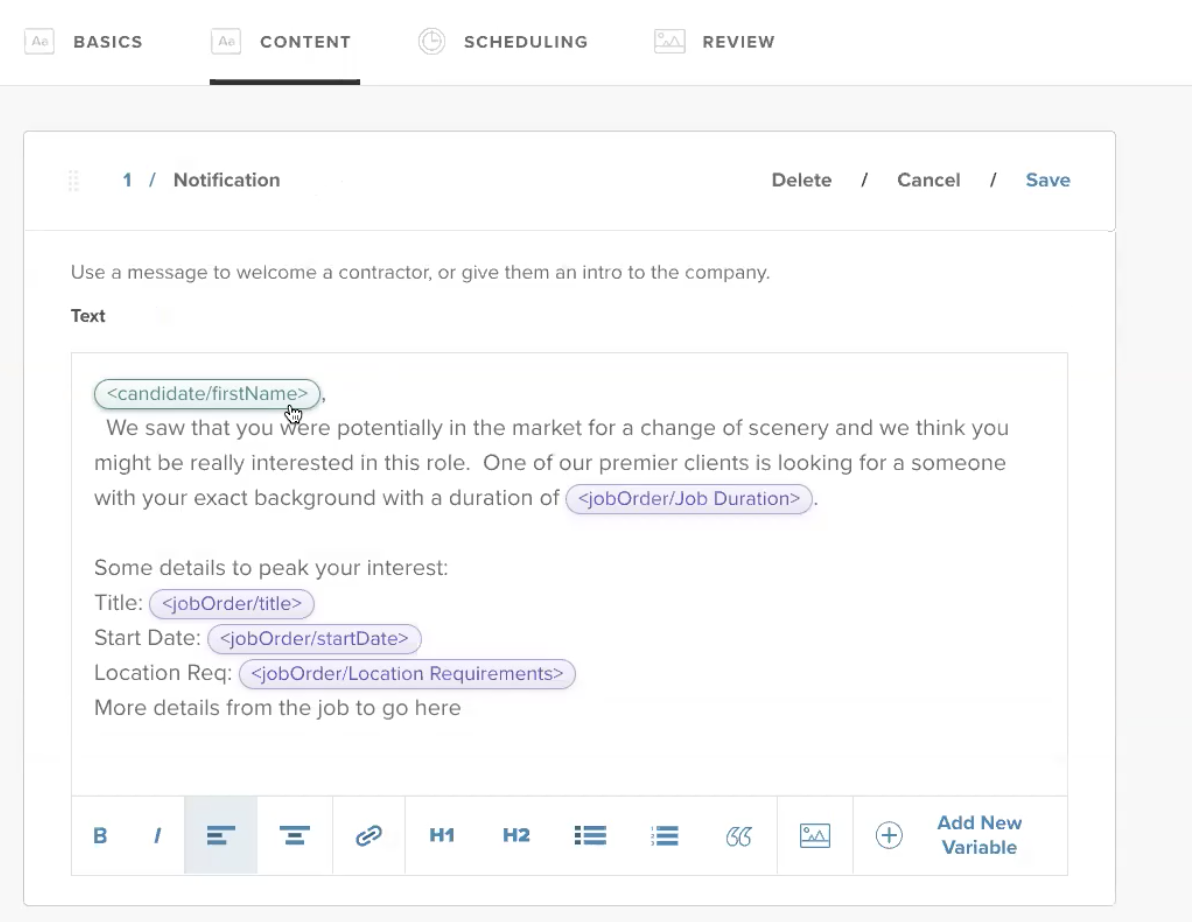 Schedule your touchpoints
To schedule outreach promptly, use the dateAdded field to reference the day the candidate was submitted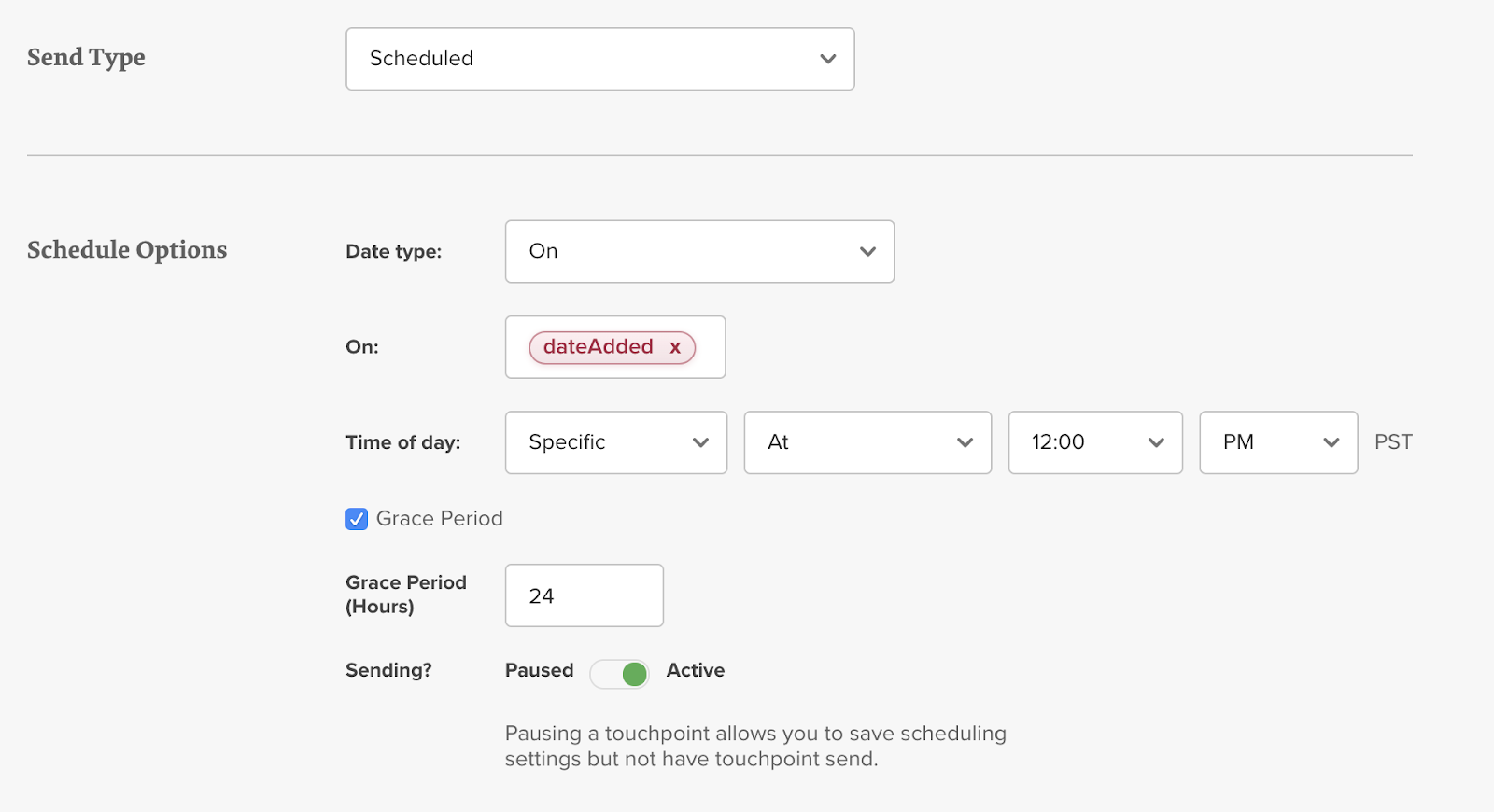 After setting up your Journey, Sense touchpoints will send the first triggered communication each time a submission is added in Bullhorn via Textkernel.
Tearsheets
Candidates can also be added to a new or existing tearsheet when importing to Bullhorn. Sense can then pick up any candidates from that tearsheet and trigger a first-touch outreach communication.
Using Textkernel, add candidates to a tearsheet that you will sync with Sense (we recommend naming it something that clearly identifies its purpose).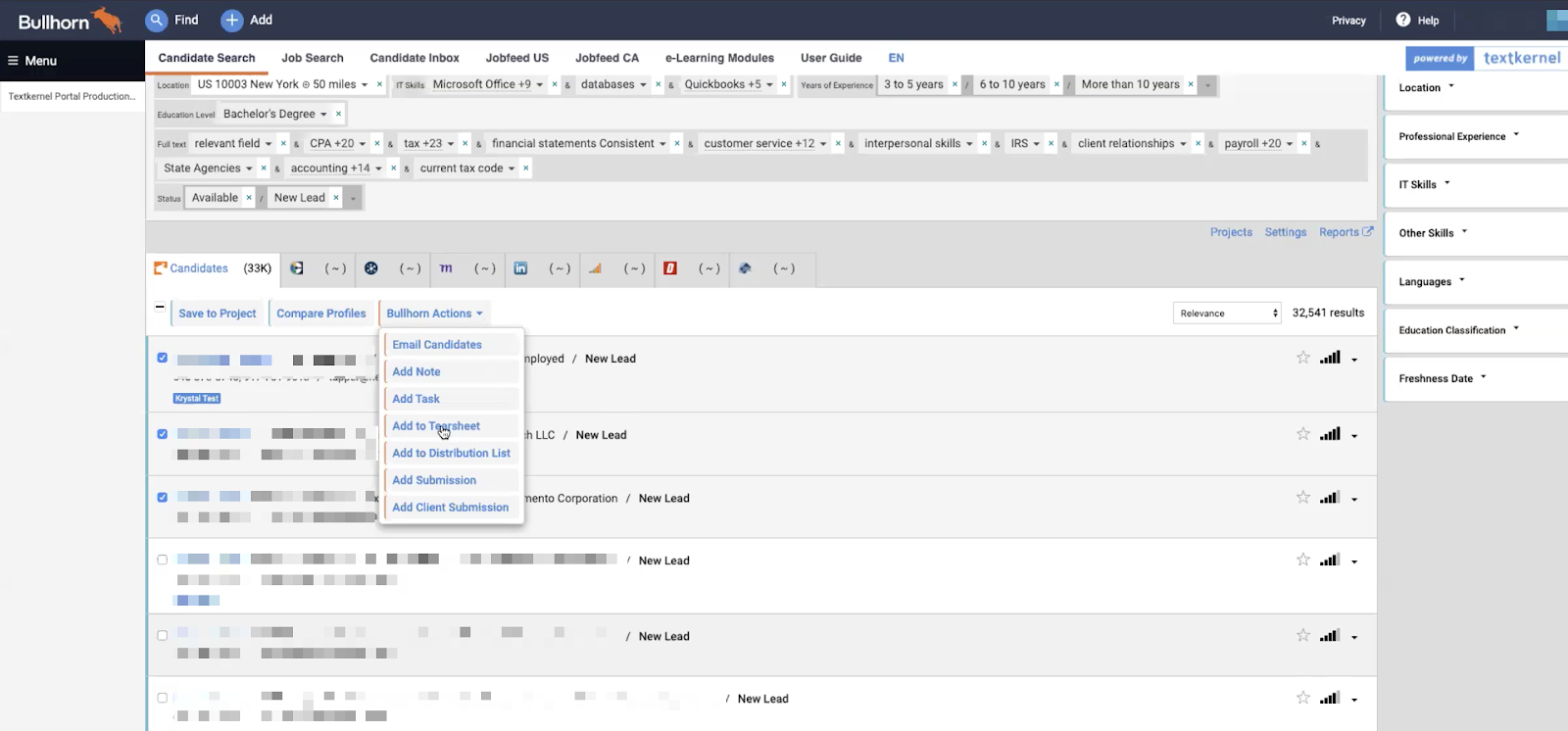 Configure your audience to plan your outreach:
Sync the tearsheet in Sense using Sense's Click-to-Sync Tearsheets. After it is done syncing, create an audience for candidates in the tearsheet.
Create your touchpoint(s):
Create a touchpoint that includes an introduction and information about your agency. Note: For candidates added to a tearsheet, Sense will not be able to include any job-specific information or fields in the communication.
Schedule your touchpoints:
Depending on your tearsheet we recommend choosing between two types of scheduling:
Schedule it to be a recurring touchpoint (make sure to add suppression so candidates are only contacted one) to target new talent when they get added to the tearsheet.

Schedule it to go out on a specific date if you have a specific tearsheet, job order, or specific message you would like to send.