Table of Contents
---
Overview
The "TIMELINE" page displays a visual calendar with all past, present, and future scheduled events.
The timeline has two types of views:
Calendar View
List View
The timeline displays in a Calendar View: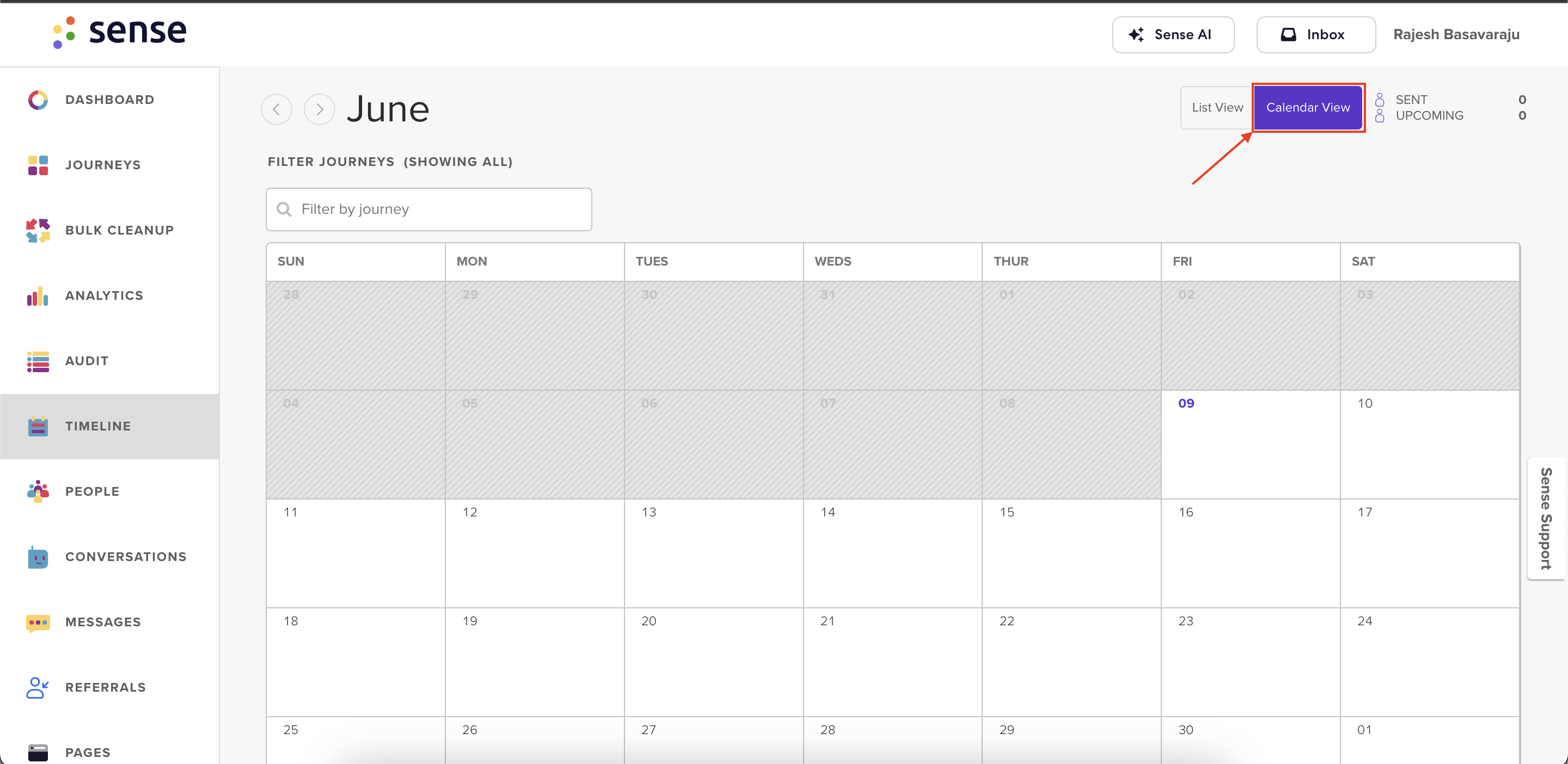 The timeline displays in a List View: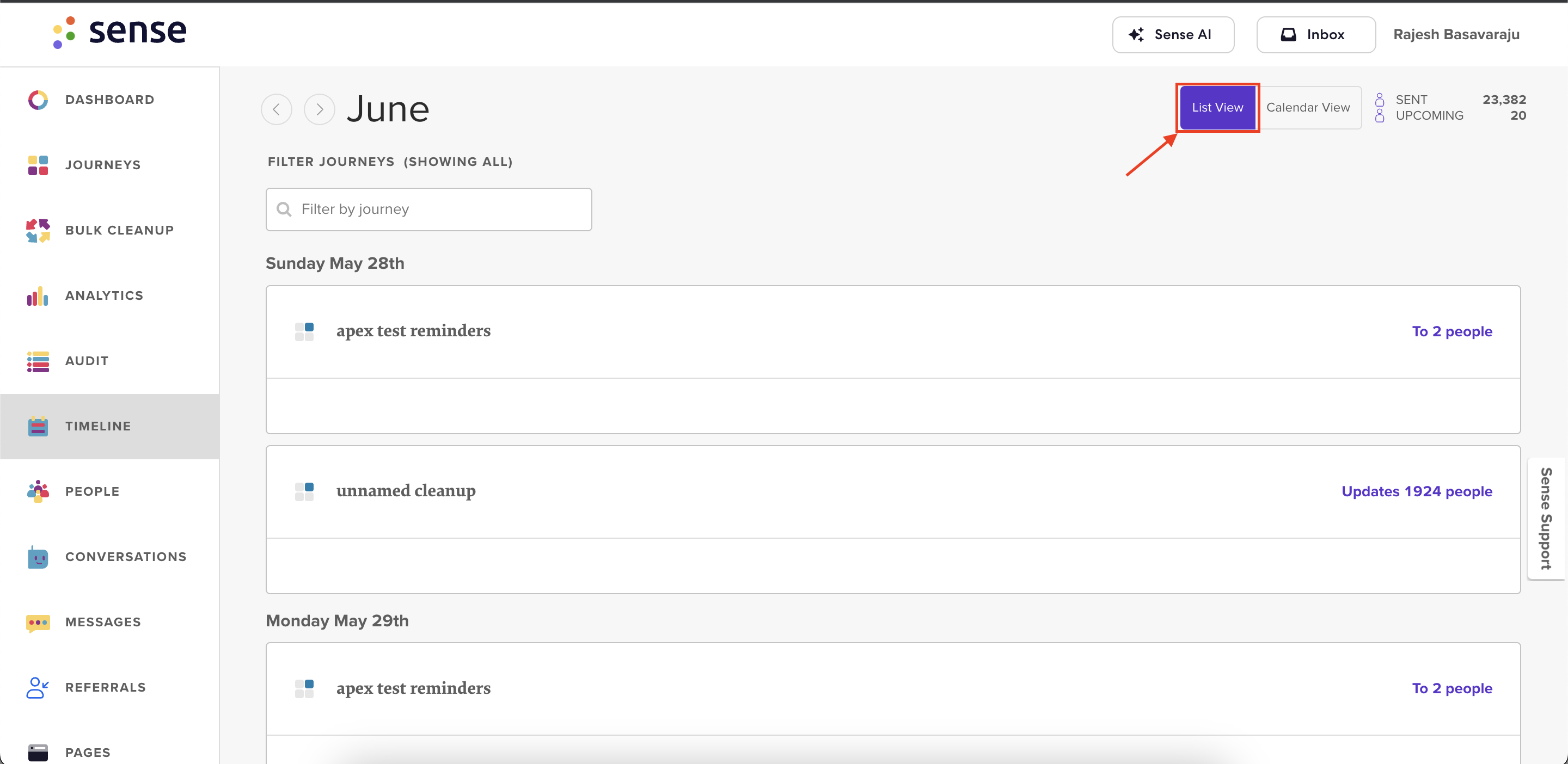 It is strongly recommended to review activated workflows in TIMELINE to confirm the date and time parameters. The total number of events sent and scheduled for that month is shown in the upper right.
---
Filtering by Journey
You can also enter the name in the top left to filter by a specific Journey: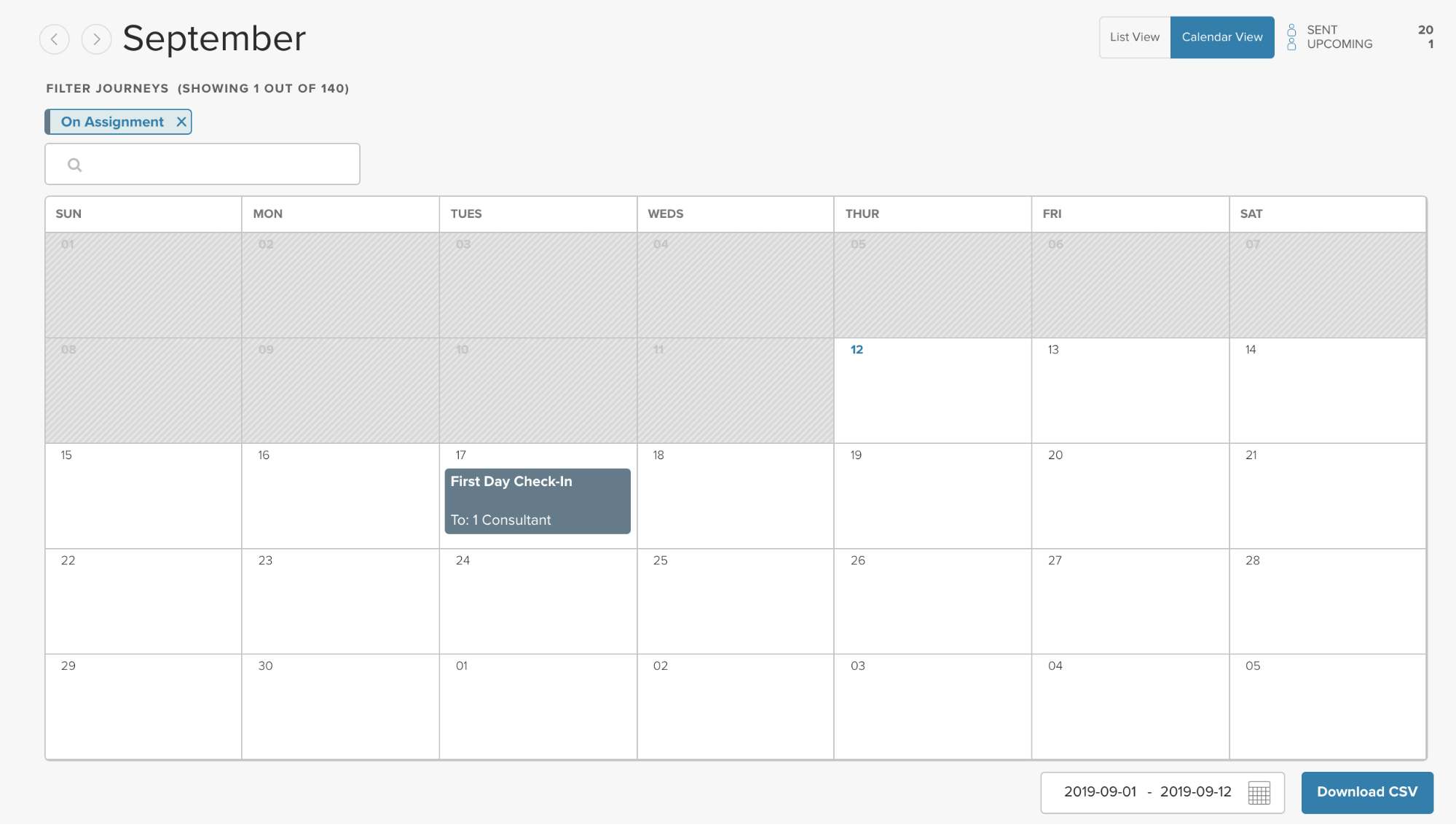 ---
Touchpoint Tiles
Hovering over a touchpoint tile displays who received (or will receive) the event and their corresponding email address.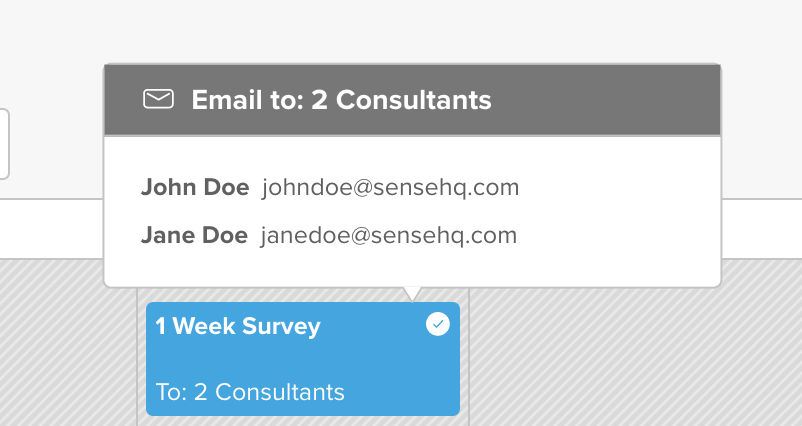 ---
Export CSV
All calendars can be exported as a .csv file.
Select date parameters and click "Download CSV" at the bottom of the page.