The following options will need to be selected to create the Global Variable
Select the Variable Name, this will be the name of the variable that you reference in your Sense content
Select the Journey Type, to specify the entity type to narrow down correct variable
Select the "Column" that you'd like to reference. The "Column" is the existing ATS field that you would like to update the value of.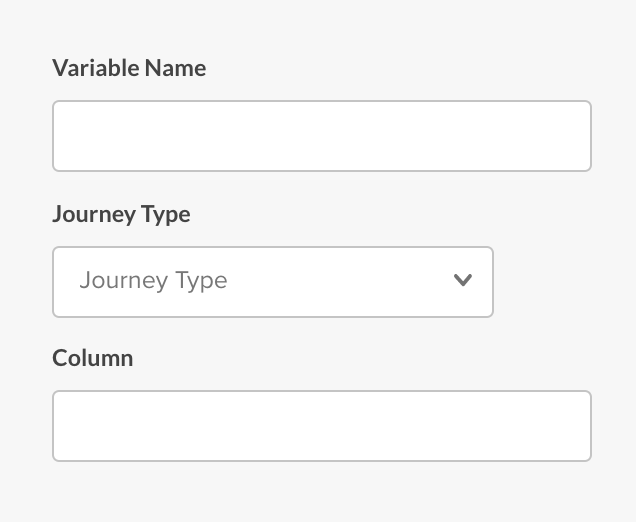 Once your done, click Create
Enter an existing value from your ATS in the text box, then click Add
Click Edit next to the value that you just added.
Enter the Plaintext. This is the text that you would like to replace the existing value with