Email / SMS Templates
These templates can be used in Email type of touchpoints.
Once your basic branding is complete, you can quickly finalize your email templates.
Navigate to Templates just under the Settings tab.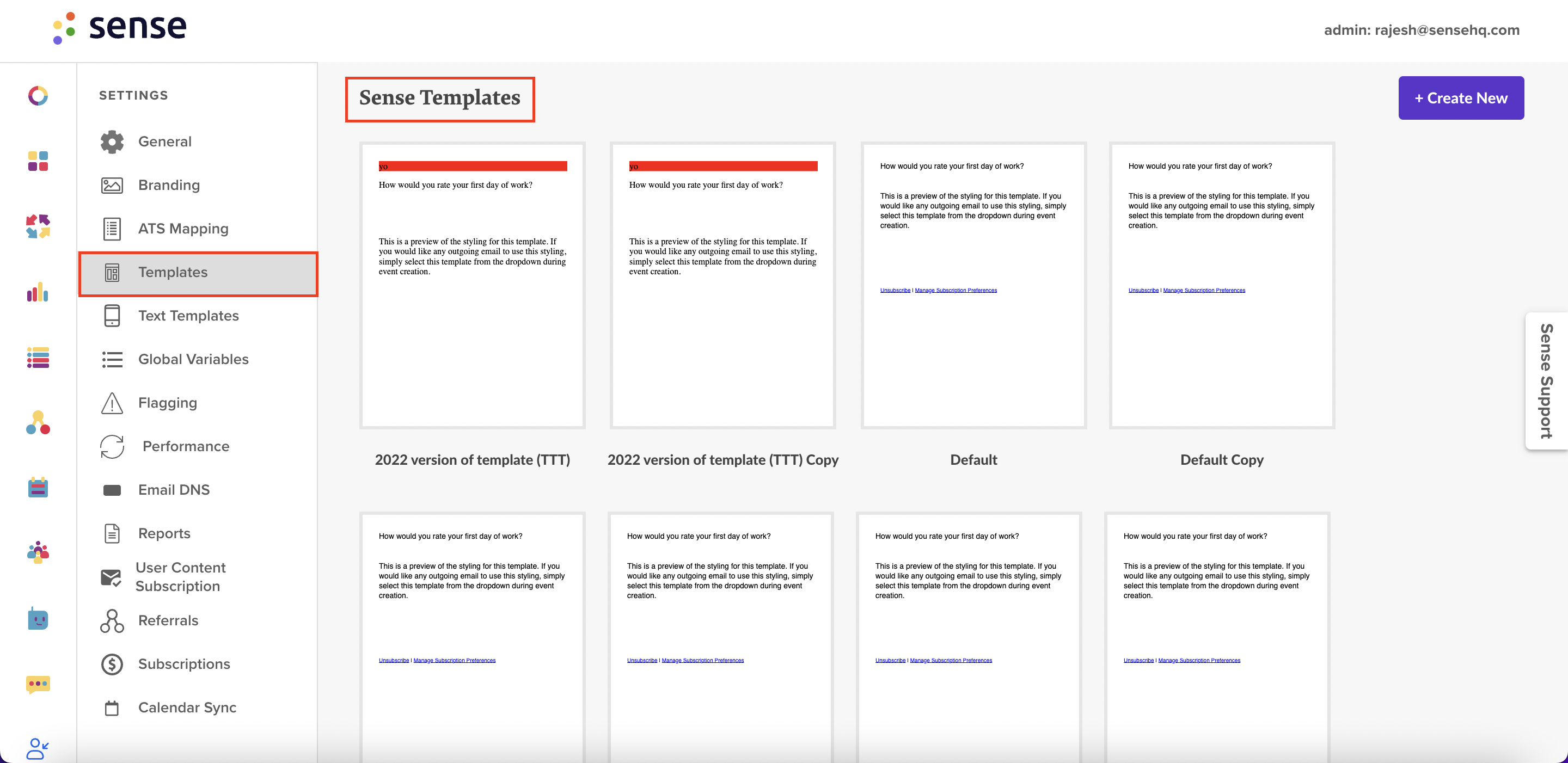 Your account will default to having two template types pre-loaded:
Standard: displays your logo at the top, colored borders, and you can add your social media sites, contact information, and an optional unsubscribe link
Default: branding is a bit simpler - it doesn't include social media sites.
You can change the features on either from your general branding.
How to Edit Email / SMS templates
[1]. Click on the template you wish to edit. The template will automatically pull in the branding we configured in the first few steps. If you want to use different colors, logo, or contact information, use the options on the right hand side of the page to customize your template.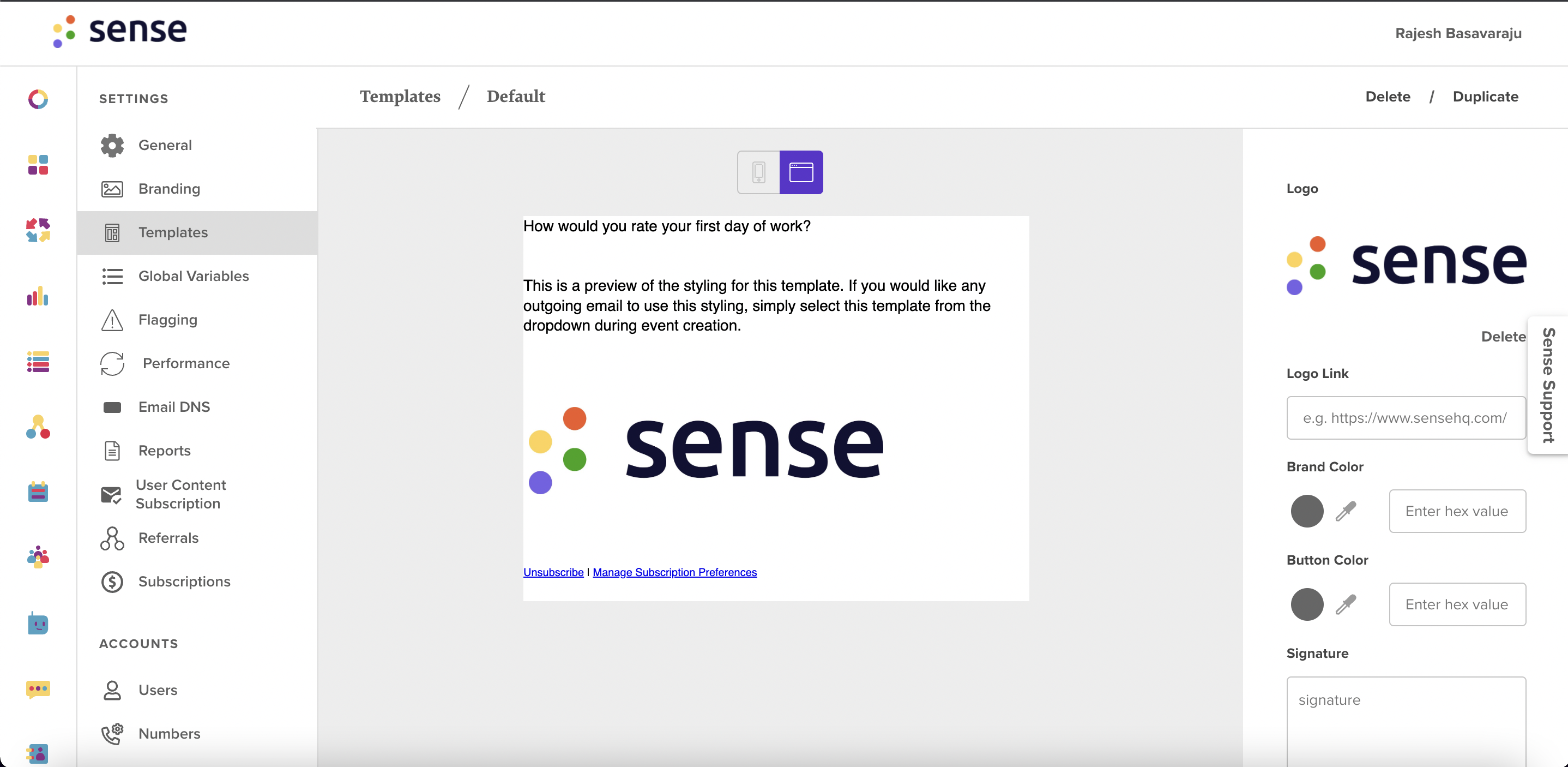 If you'd like to link to your social media sites, add a signature/contact information, or an unsubscribe link, keep scrolling down to edit those fields.

There is no "save" button on the templates. When you're done editing, you can click out of the editing panel and your changes will automatically save.
[2]. You can quickly duplicate an existing template by using the "Duplicate" feature in the top right corner.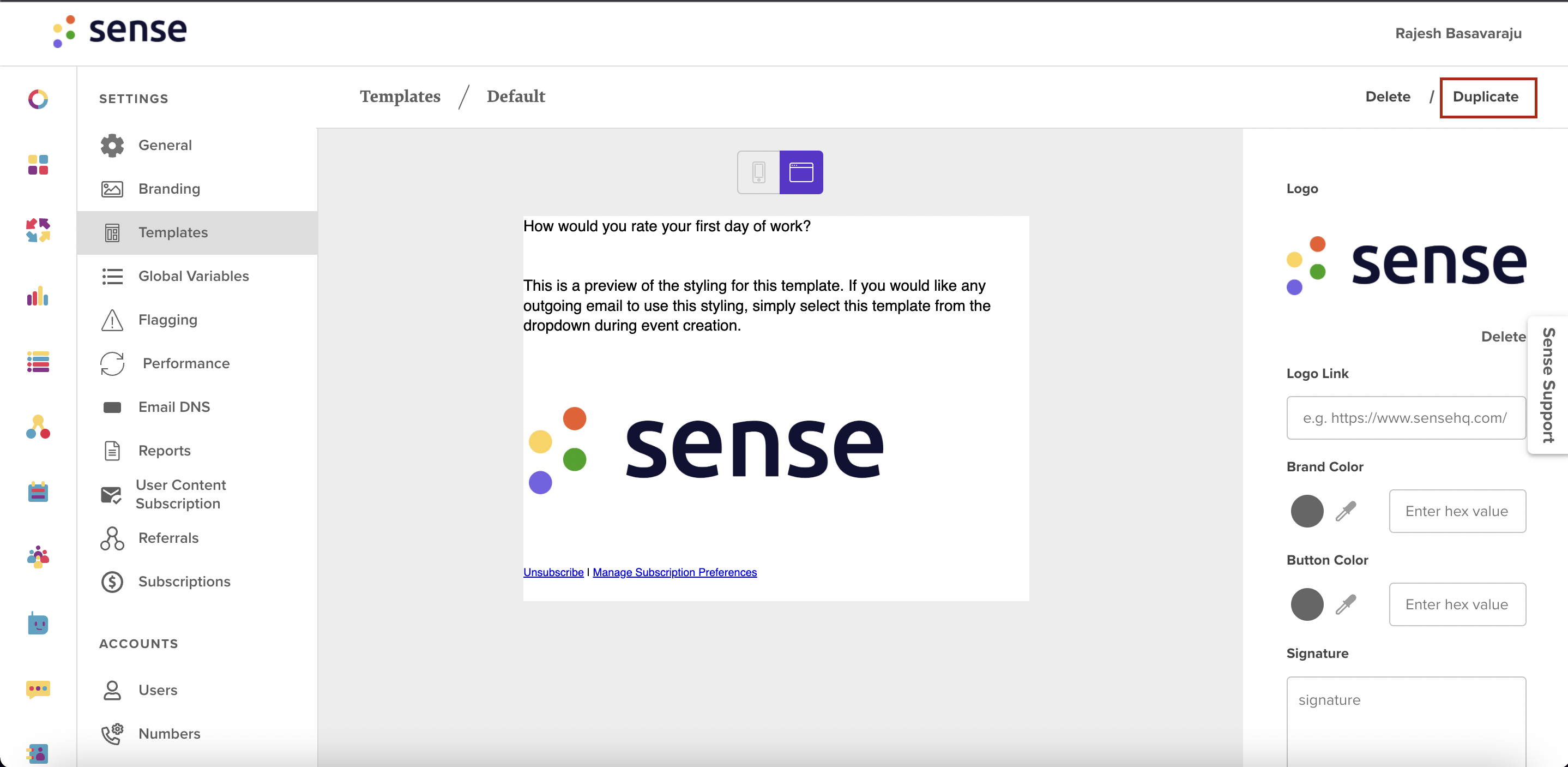 [3]. Made a mistake? You can delete a template by clicking the "Delete" button in the top right corner.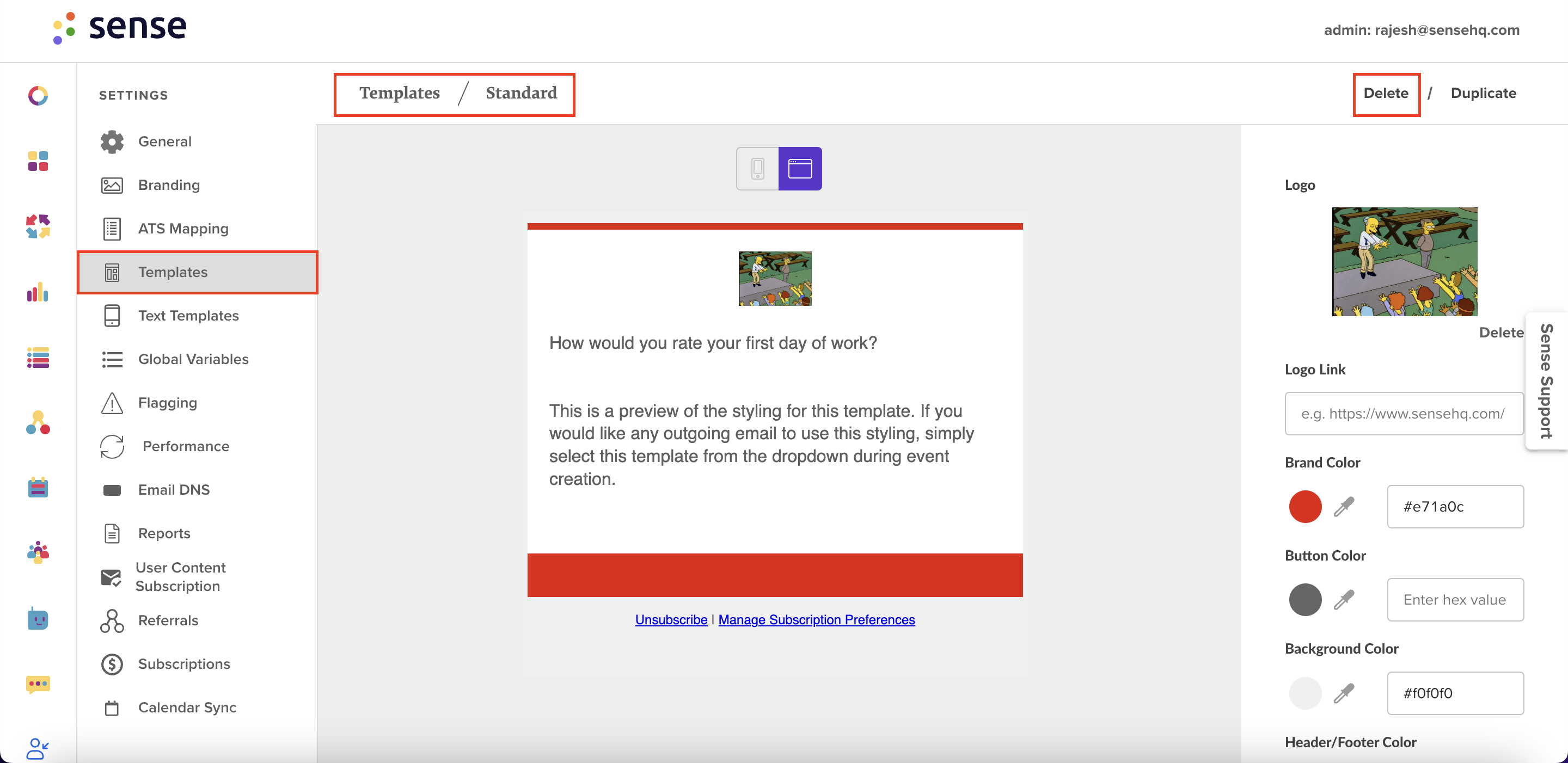 [4]. If you're familiar with HTML, you could click on "+Create New" and paste in your HTML code to create a custom template. That will not be covered in this article.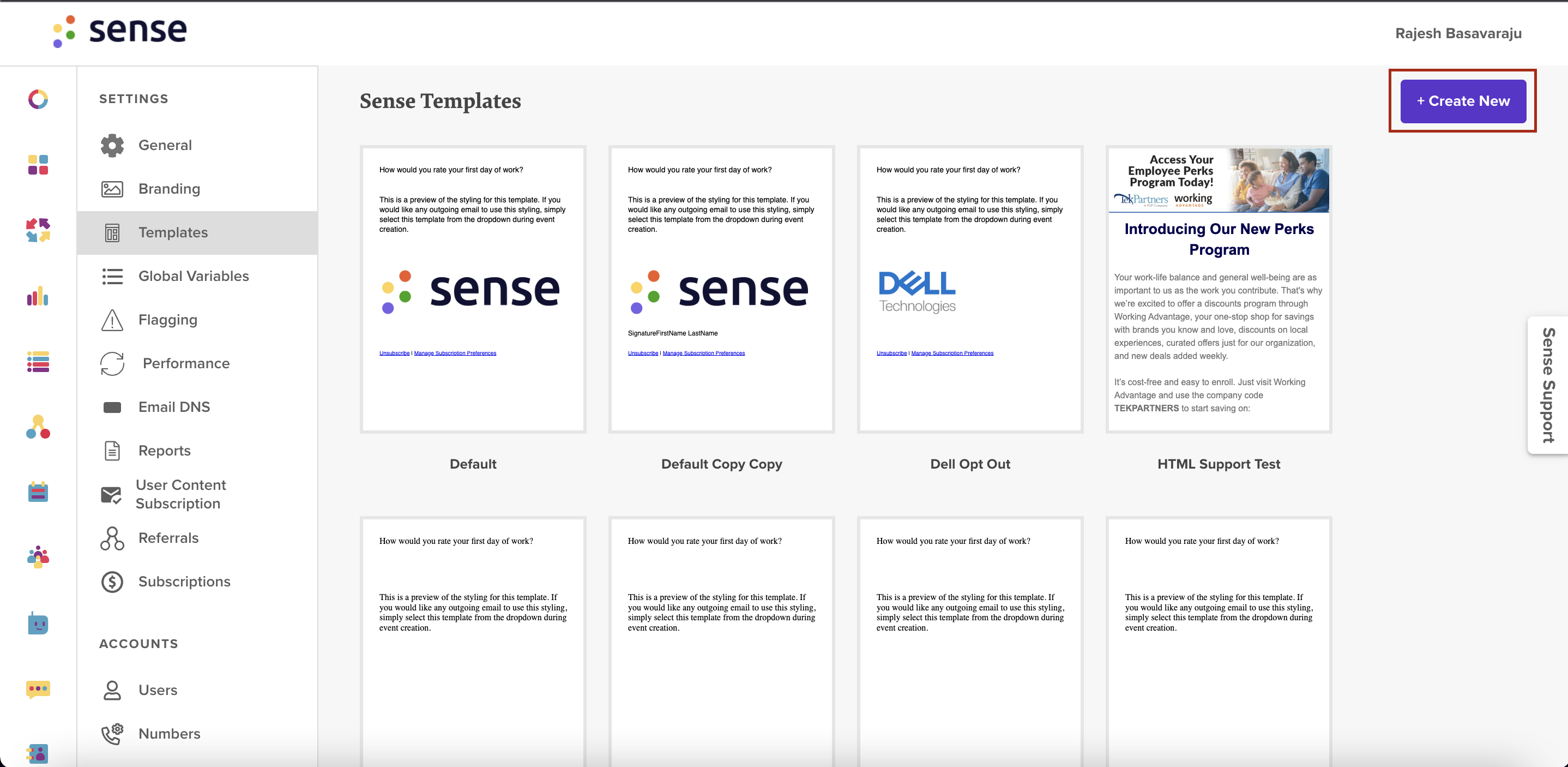 Using Templates in Touchpoints
Now that you have templates, you can apply them to your "Email with basic editor" touchpoints.
NOTE: Templates are not compatible with the Email - drag and drop editor.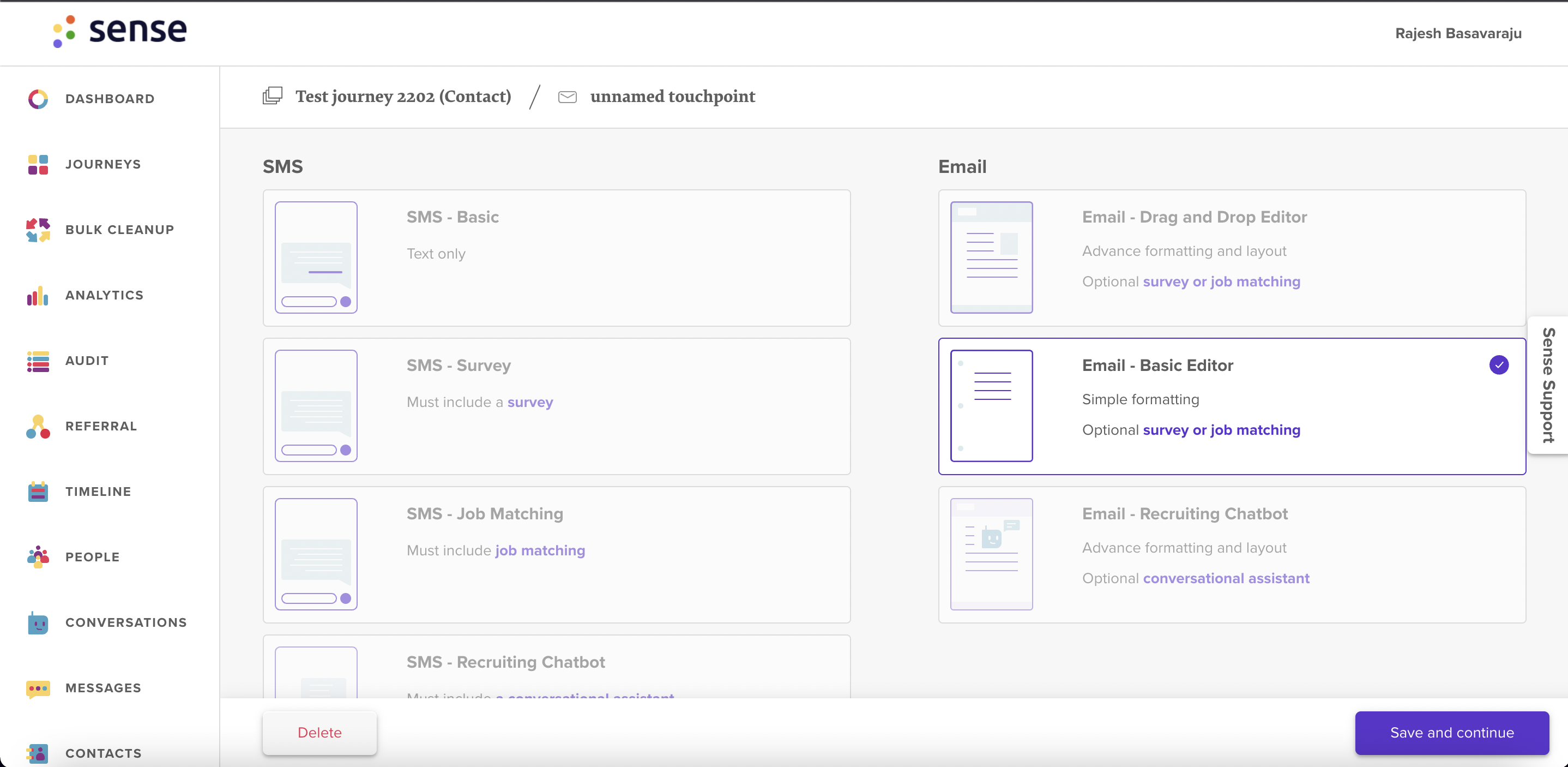 To apply your template, click on the touchpoint that you wish to edit.
Go to the "Basics" tab.
Look for the "Template" section towards the bottom of the section. Click on the drop down menu to choose the template you want to apply. Be sure to save any changes you've made!
For Email touchpoint: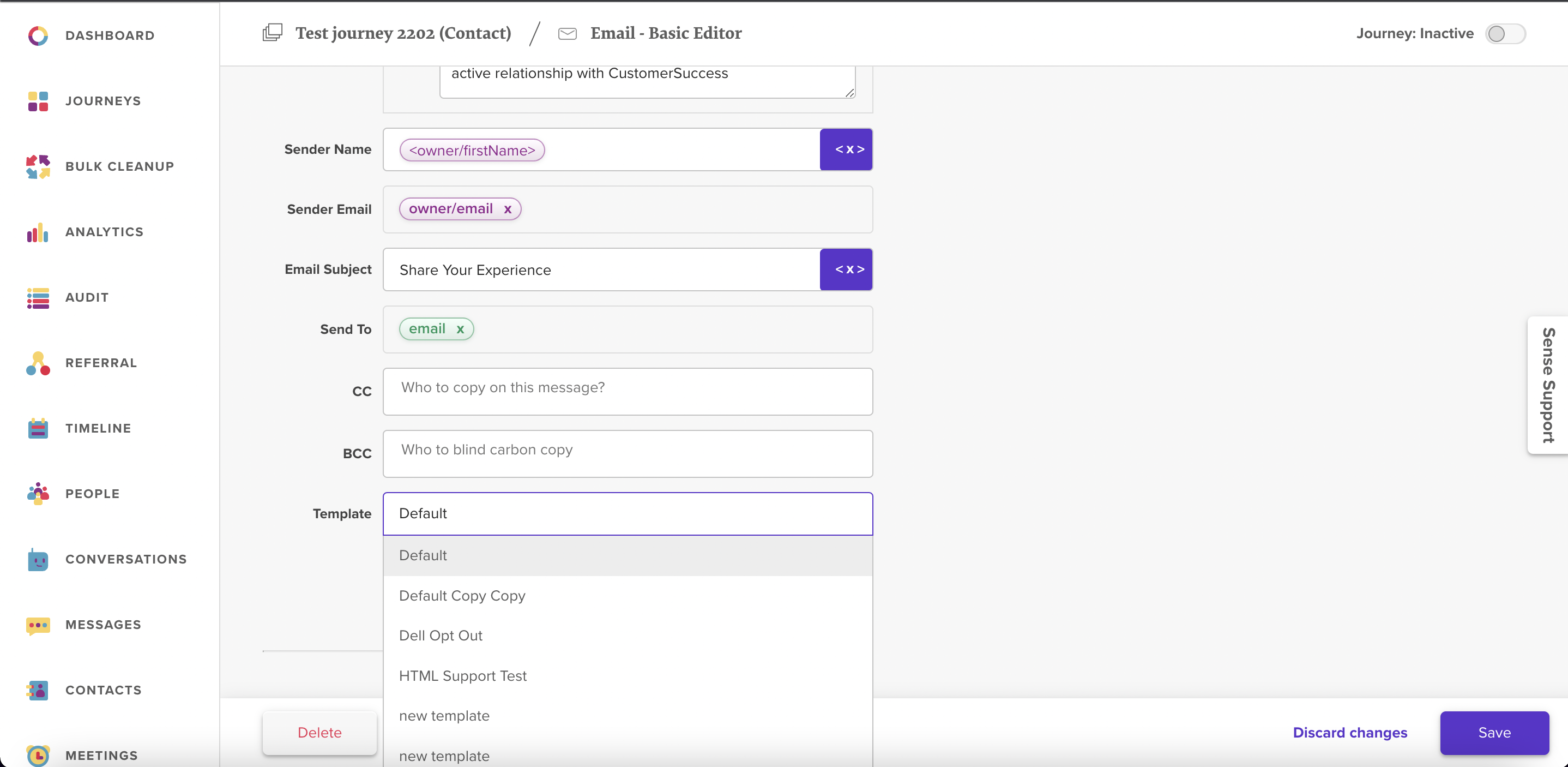 For SMS touchpoints: