Saving Contact
If you are texting a new number and do not have their contact information saved yet, you can edit their contact information from within the Messaging product.
Click on the blue "Create Contact" button below the new number: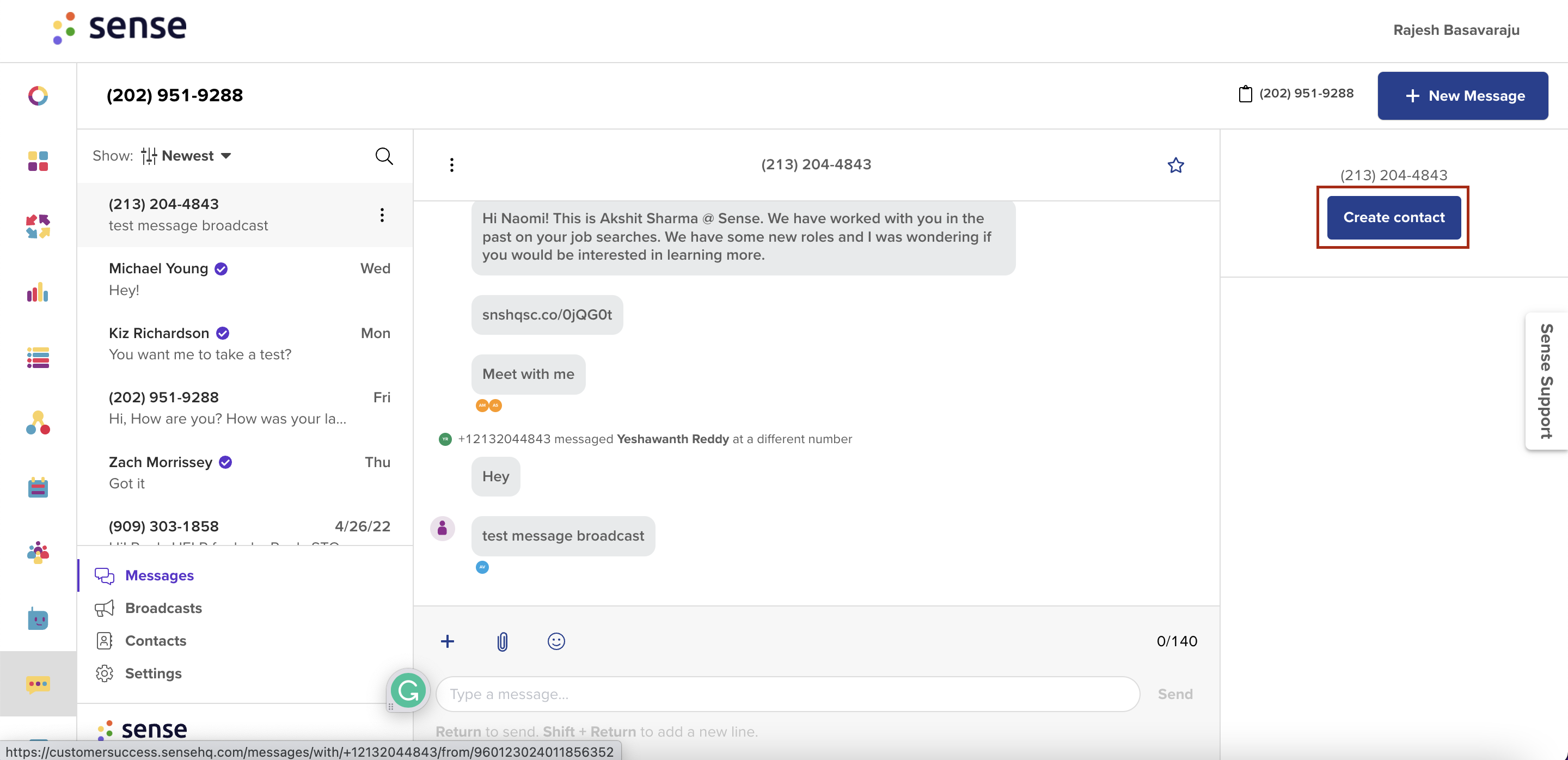 Then, fill in the First name, Last name, and if the number is a Primary phone for your contact:
Then just click "Save'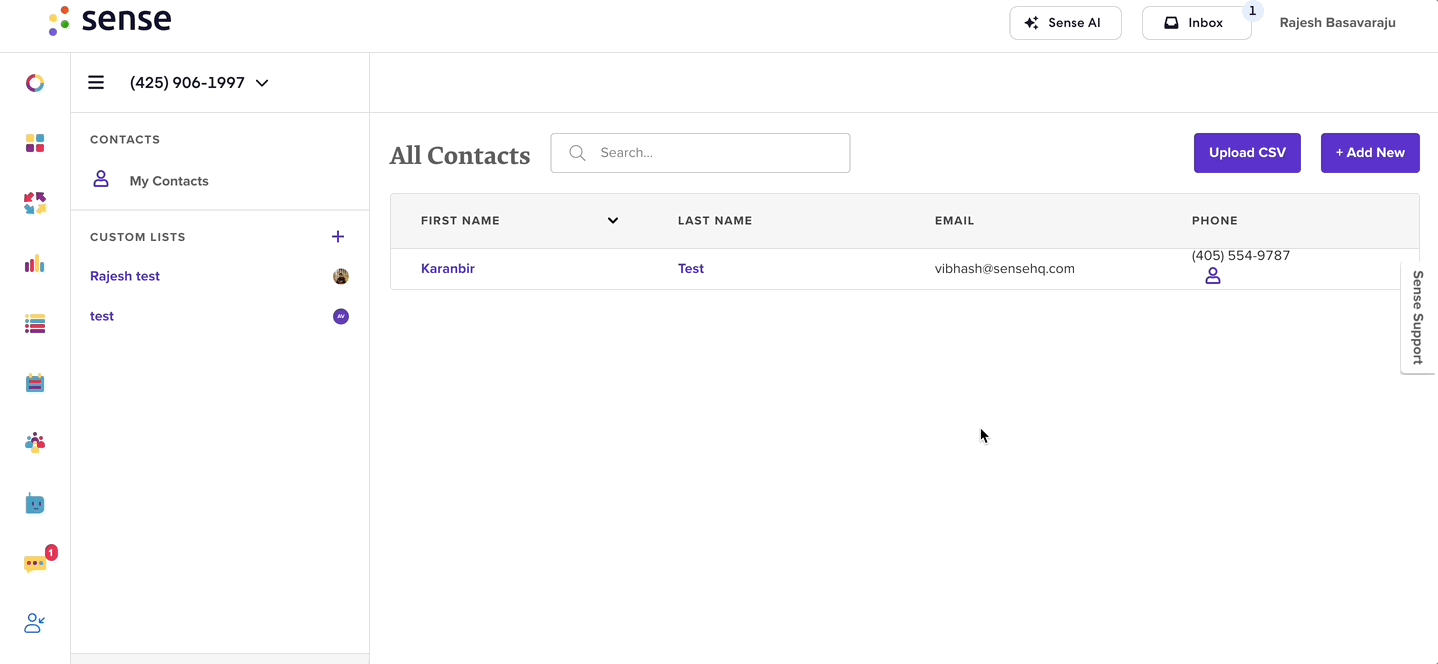 Edit Contact
Select the contact which you have to edit. Click on "Edit Contact" to update the details like first name, last name, add the new phone number and make the number as a primary number. then save it. You can delete the contact as well.