Table of Contents
---
Creating Custom List
Created a New Custom List by clicking the [ + ], naming it, and save. Now you will be able to add the contacts you would like to send a Broadcast to.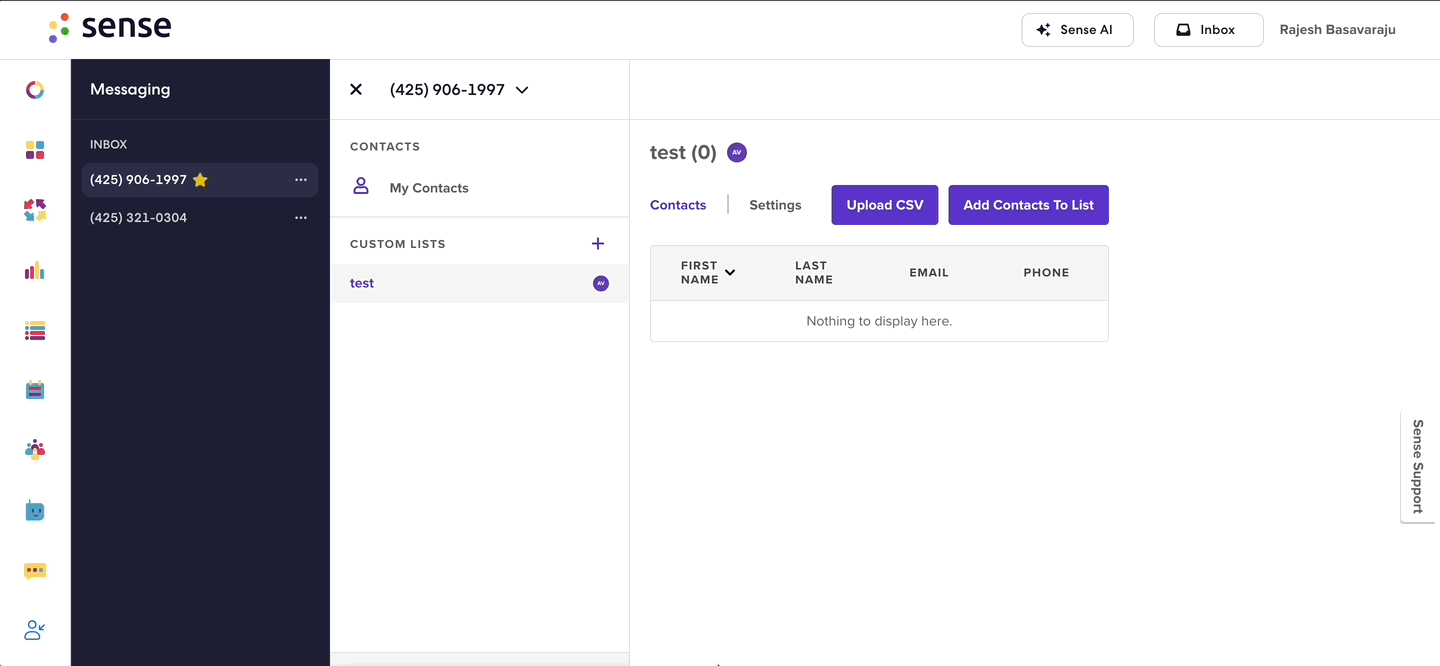 Adding Contacts To Custom List
You can select Upload CSV or Add Contacts to List from the top right buttons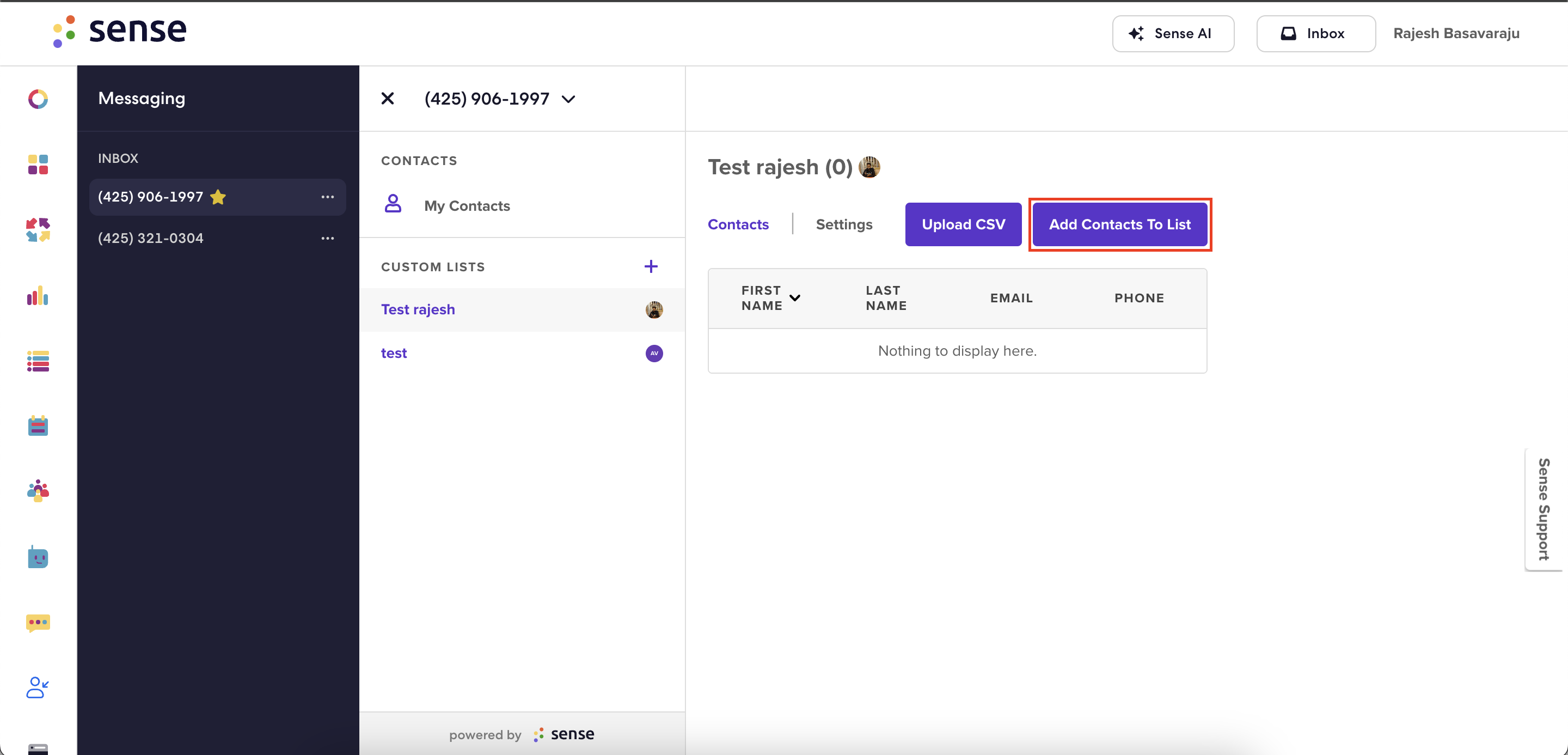 Search for the name. If you didn't find the name, you can create one. Click Create. Fill in first name, contact number, and email address. Click Save. and Click Save again.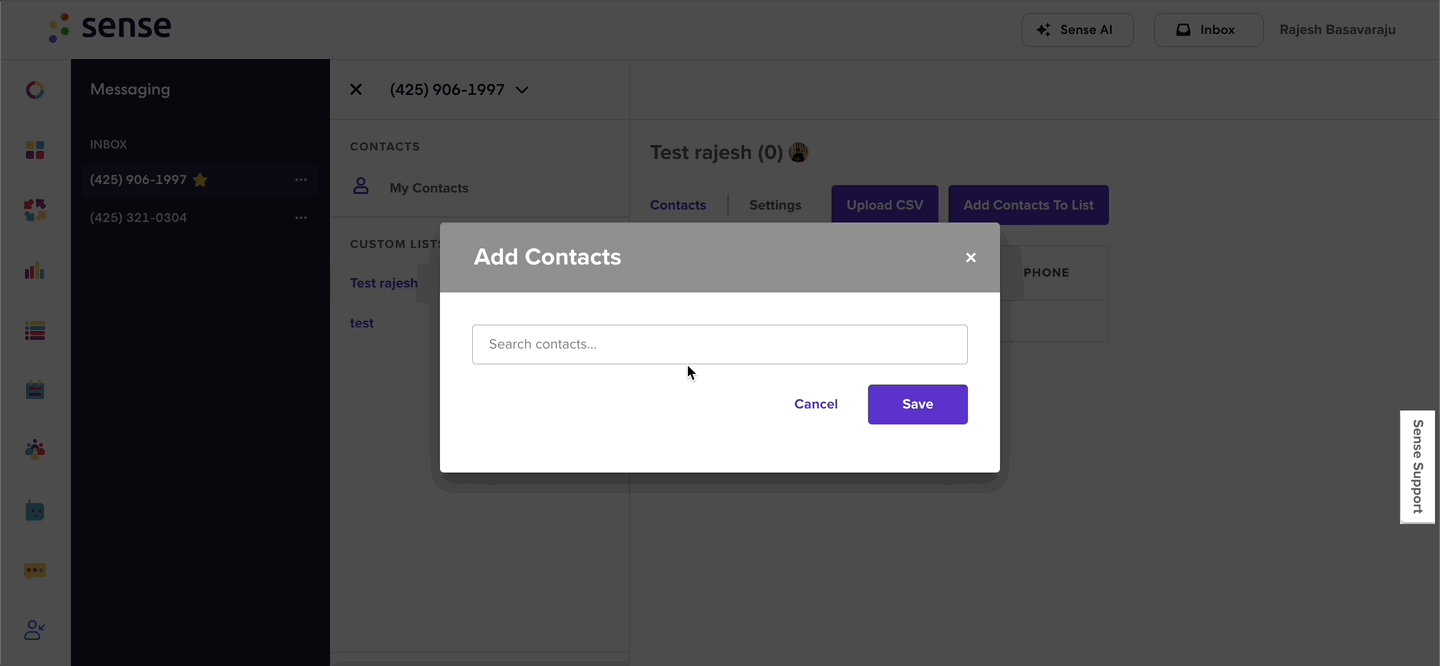 Upload CSV
You will need to download and use the template that is provided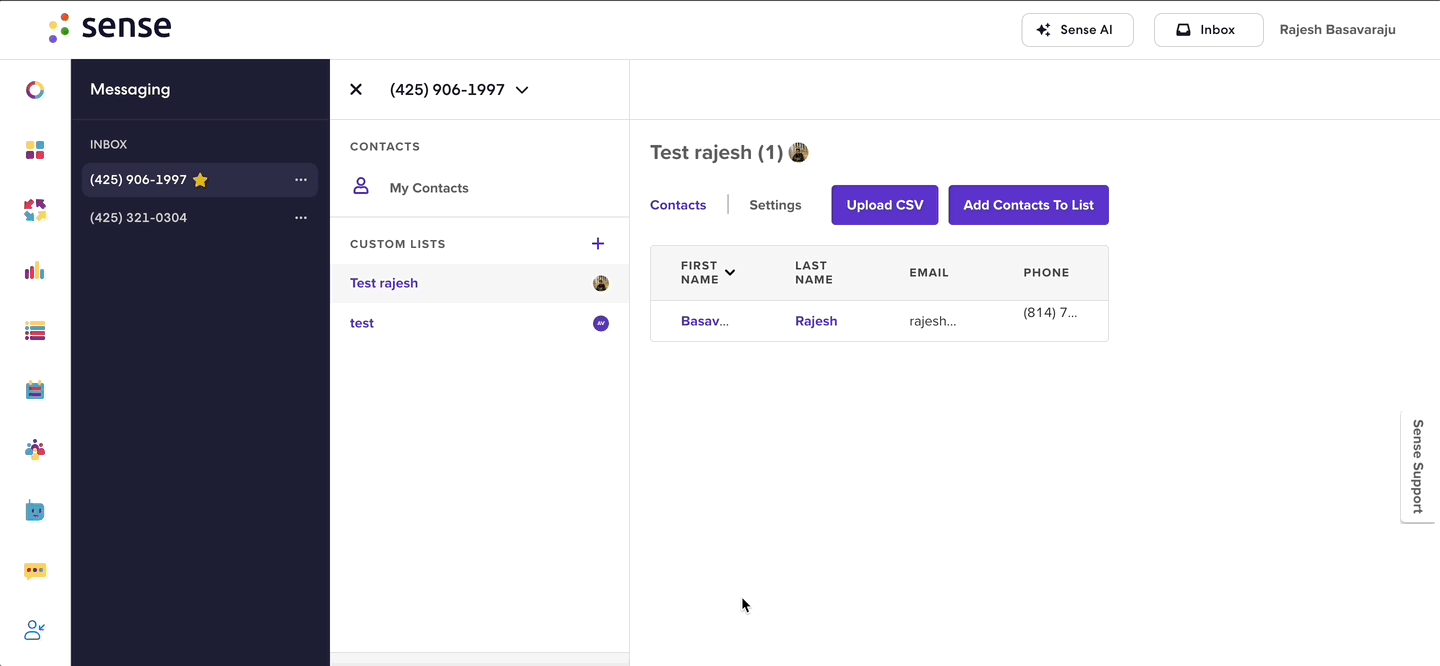 Make sure that the number follows the same format as the template. If there is no email, you can leave the field blank. You will only be able to upload 100 contacts per file.

Once your list is ready, save the file as a CSV and click Select File to Upload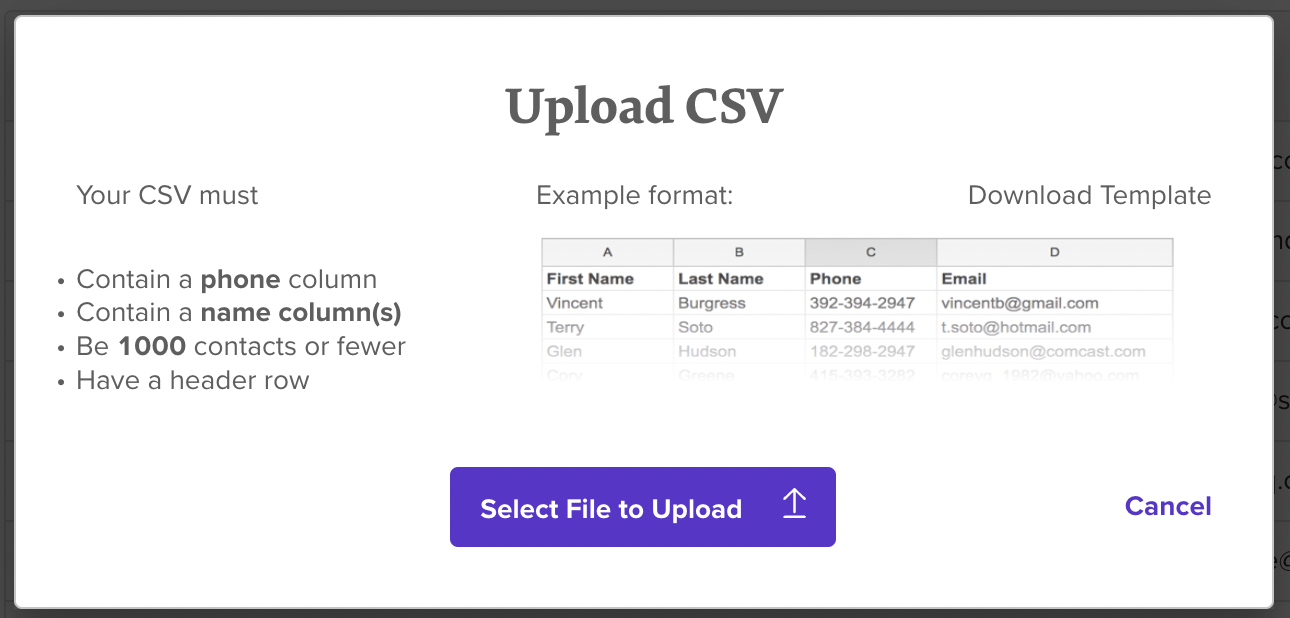 The preview window will allow you to review your upload before confirming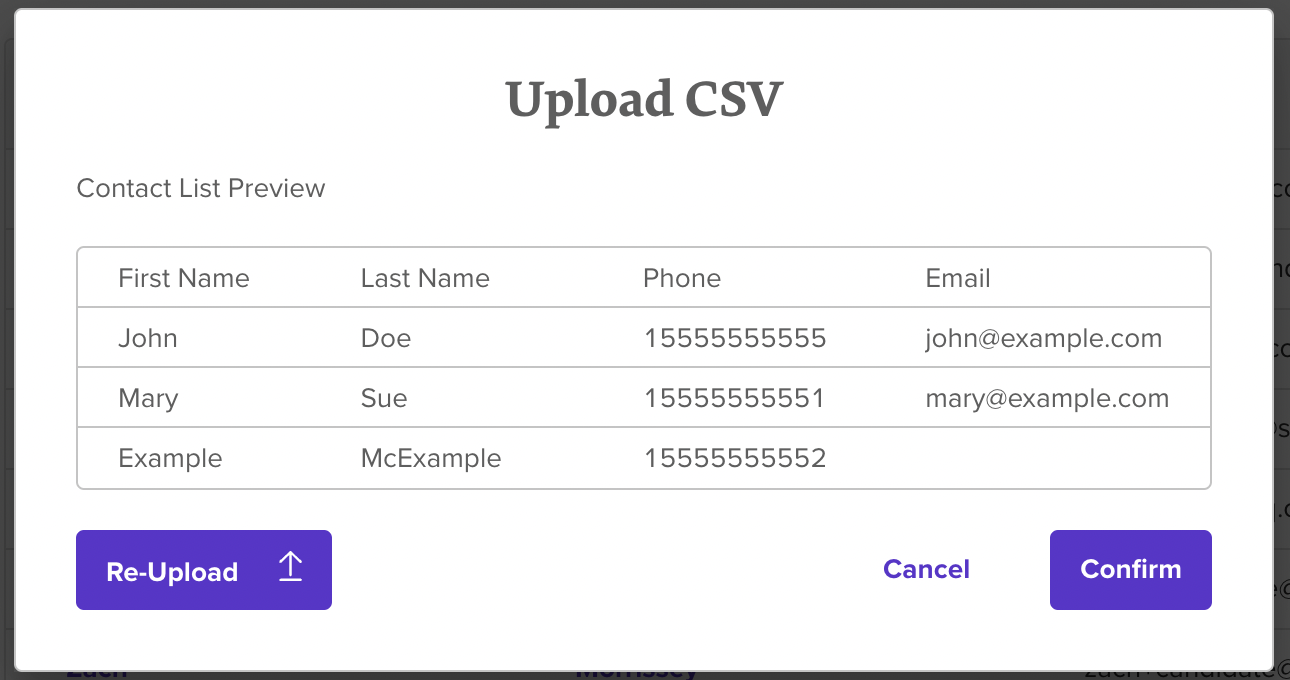 Add Contacts to List
You will be able to search Sense for a contact that already exists or create your own. When choosing to create a new contact email is not necessary as long as the First Name, Last Name, and Phone are entered.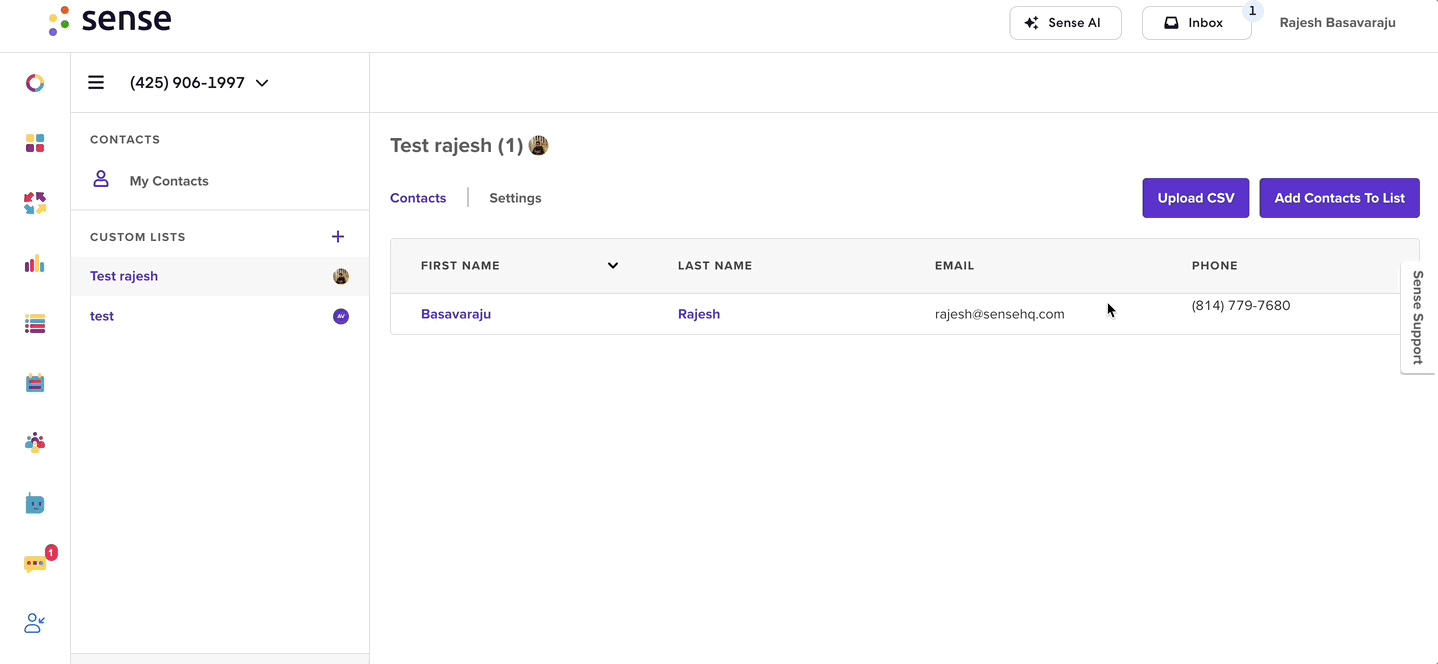 Renaming Your List
Renaming your list will allow you to easily send broadcasts to these contacts repeatedly in the future
Click on the custom list that you need to rename.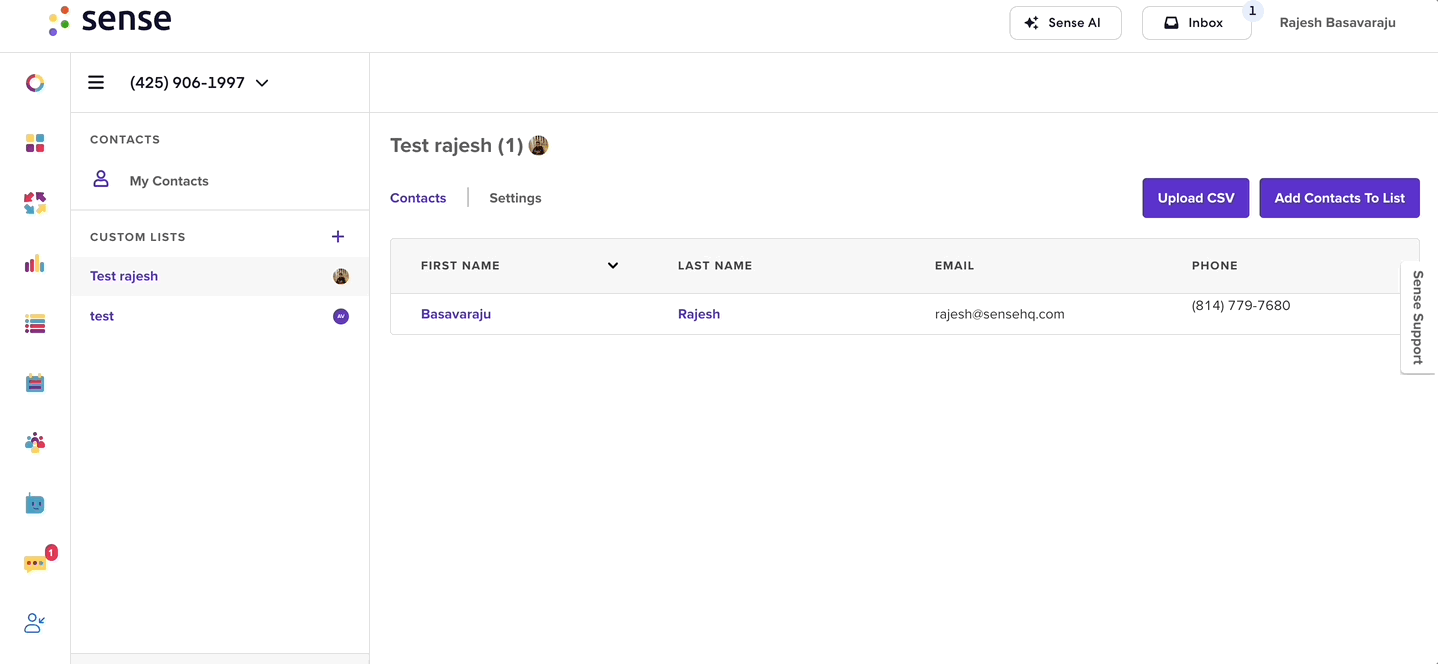 Click on Settings. Rename it and save it.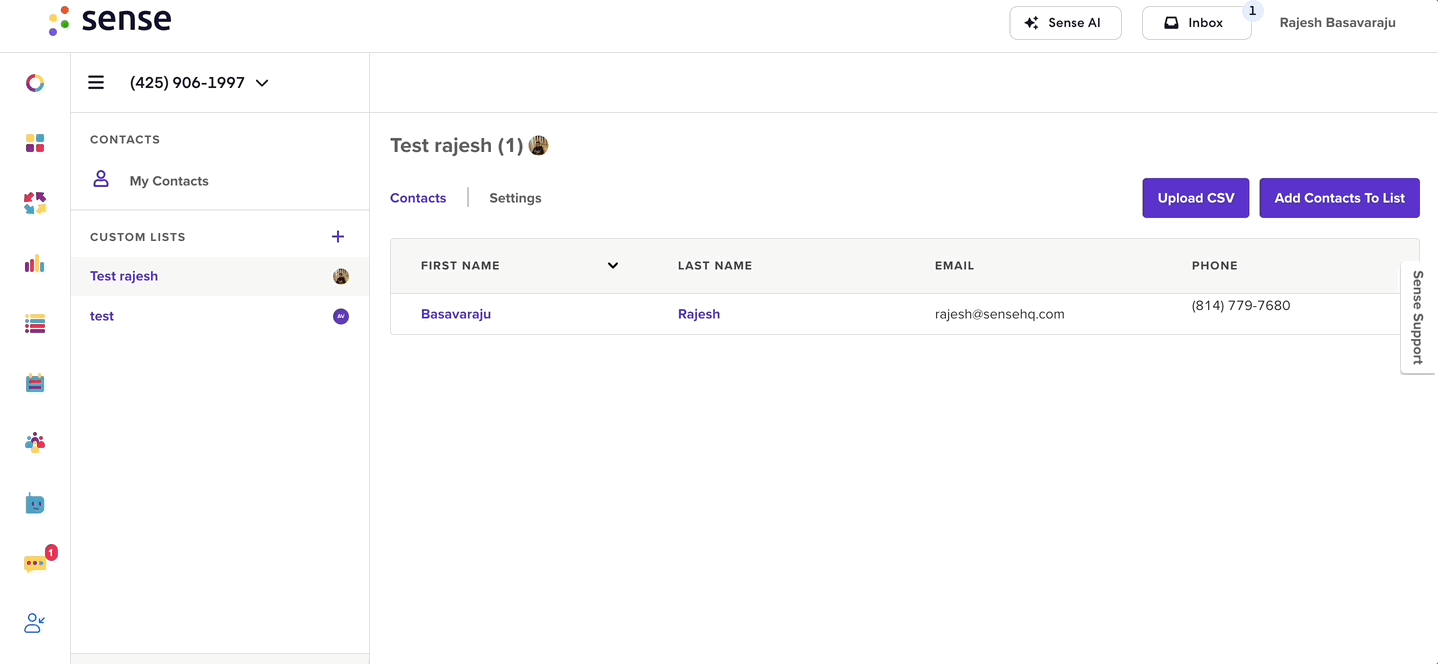 Sending Messages to Your List
With your list renamed, click on the Messages tab
Click "+New Message"
Enter the name of your list and select it from the search results.
Type your message and send/schedule it as you would any other broadcast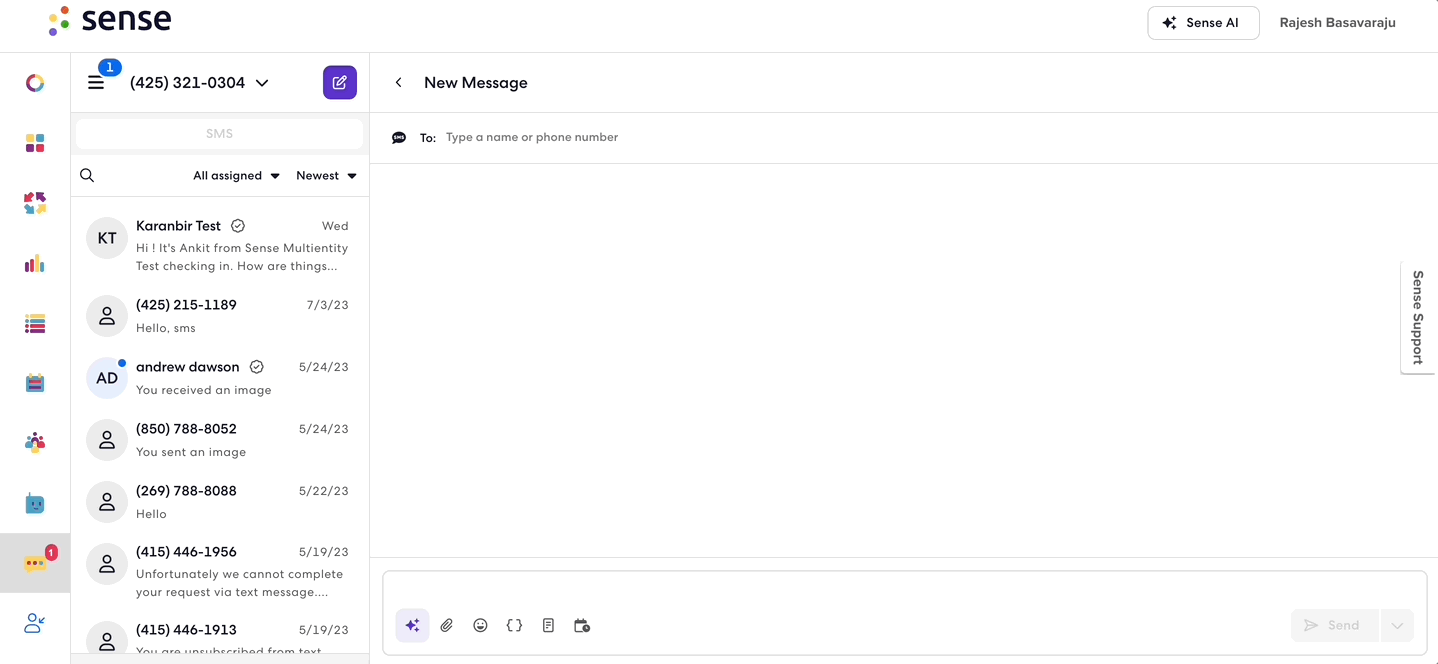 Troubleshooting
If you're experiencing issues uploading a contact list, check your CSV to ensure the following:
Ensure your CSV has under 1000 contacts

Confirm your CSV has all of the appropriate rows

All the numbers in the file are properly formatted
For more information, click here.