Once you have created a New Custom List by clicking the [ + ], you will able to add the contacts you would like to send a Broadcast to.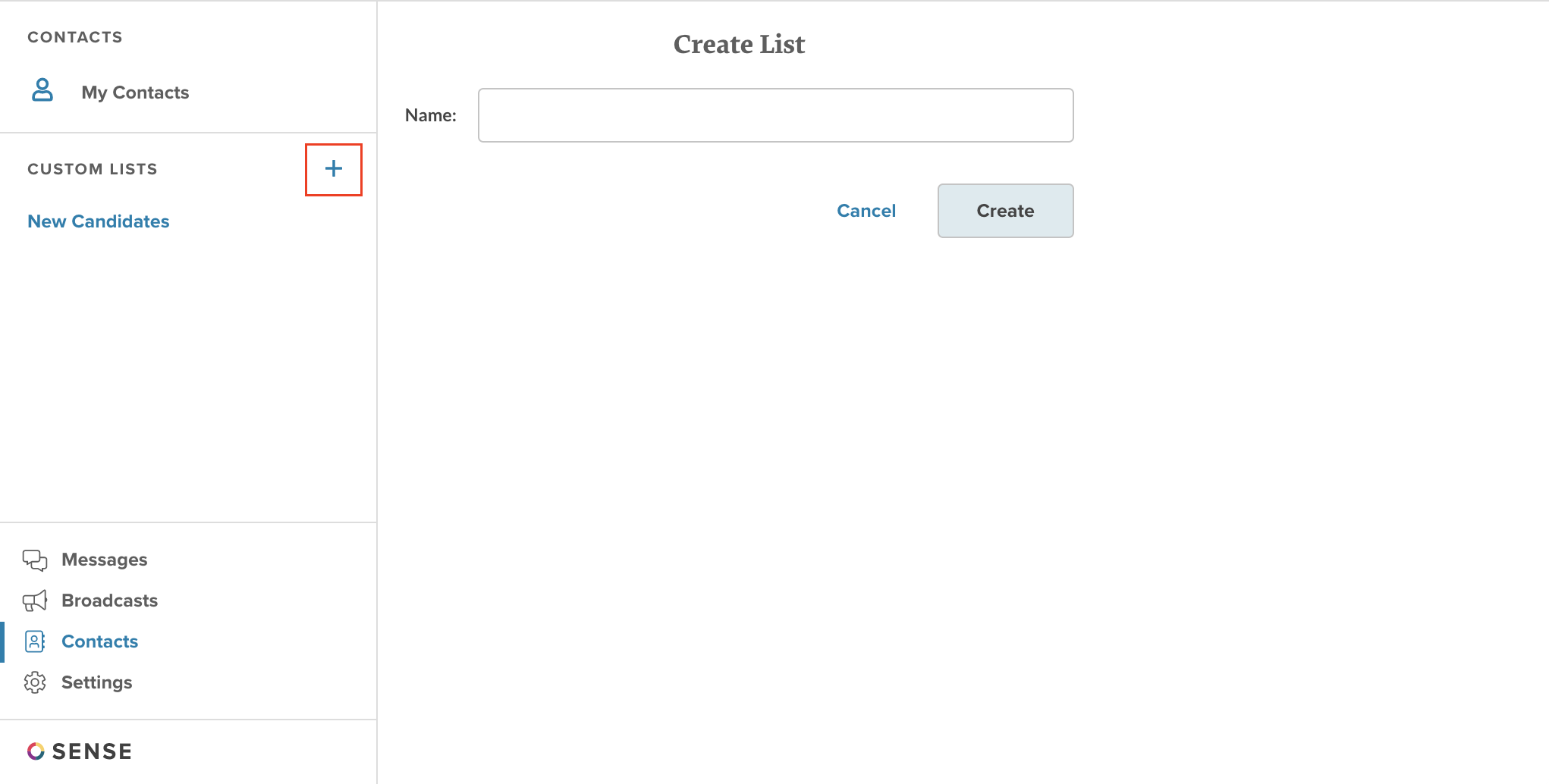 You can select Upload CSV or Add Contacts to List from the top right buttons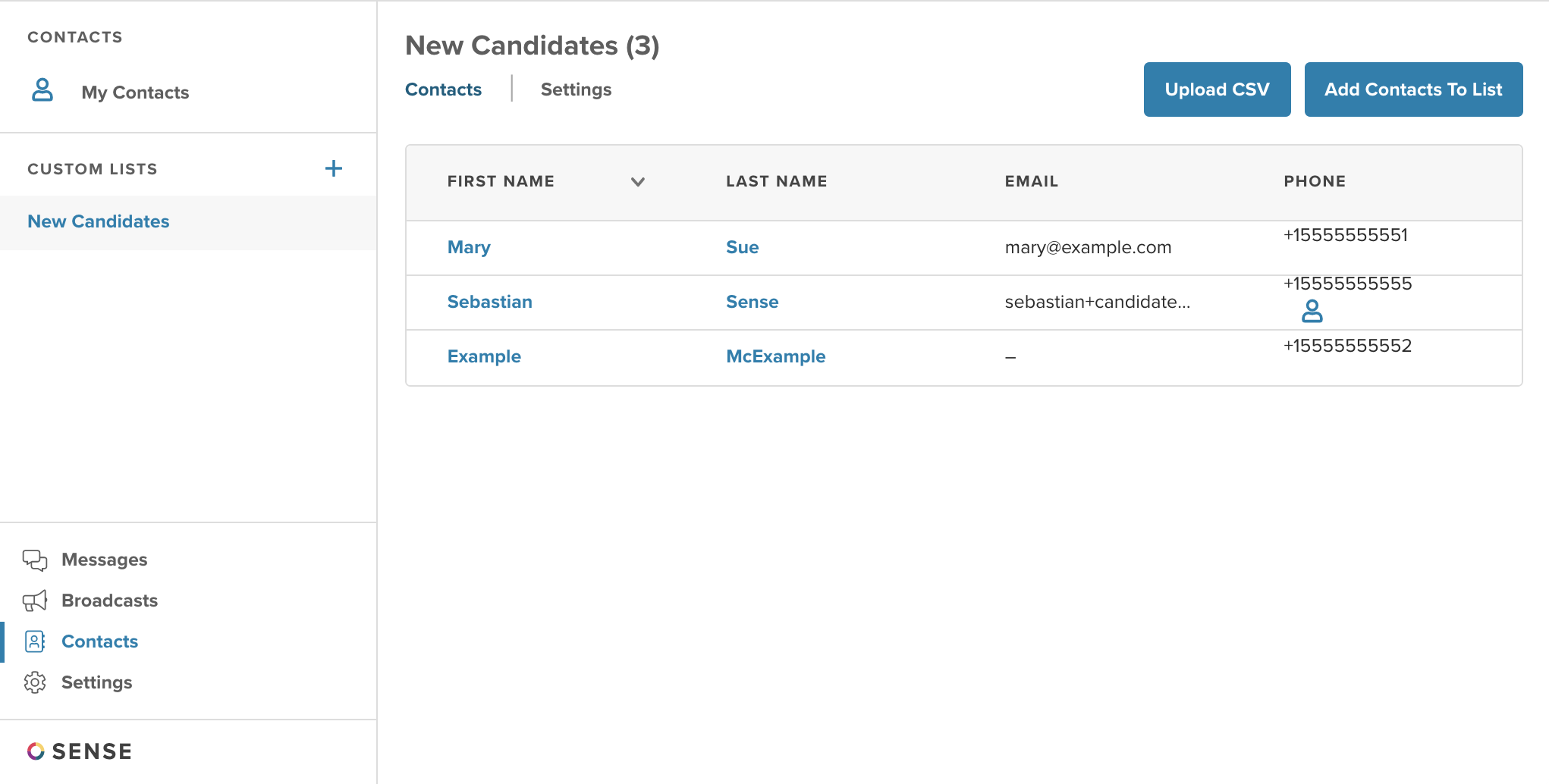 Add Contacts to List
You will be able to search Sense for a contact that already exists or create your own. When choosing to create a new contact email is not necessary as long as the First Name, Last Name, and Phone are entered.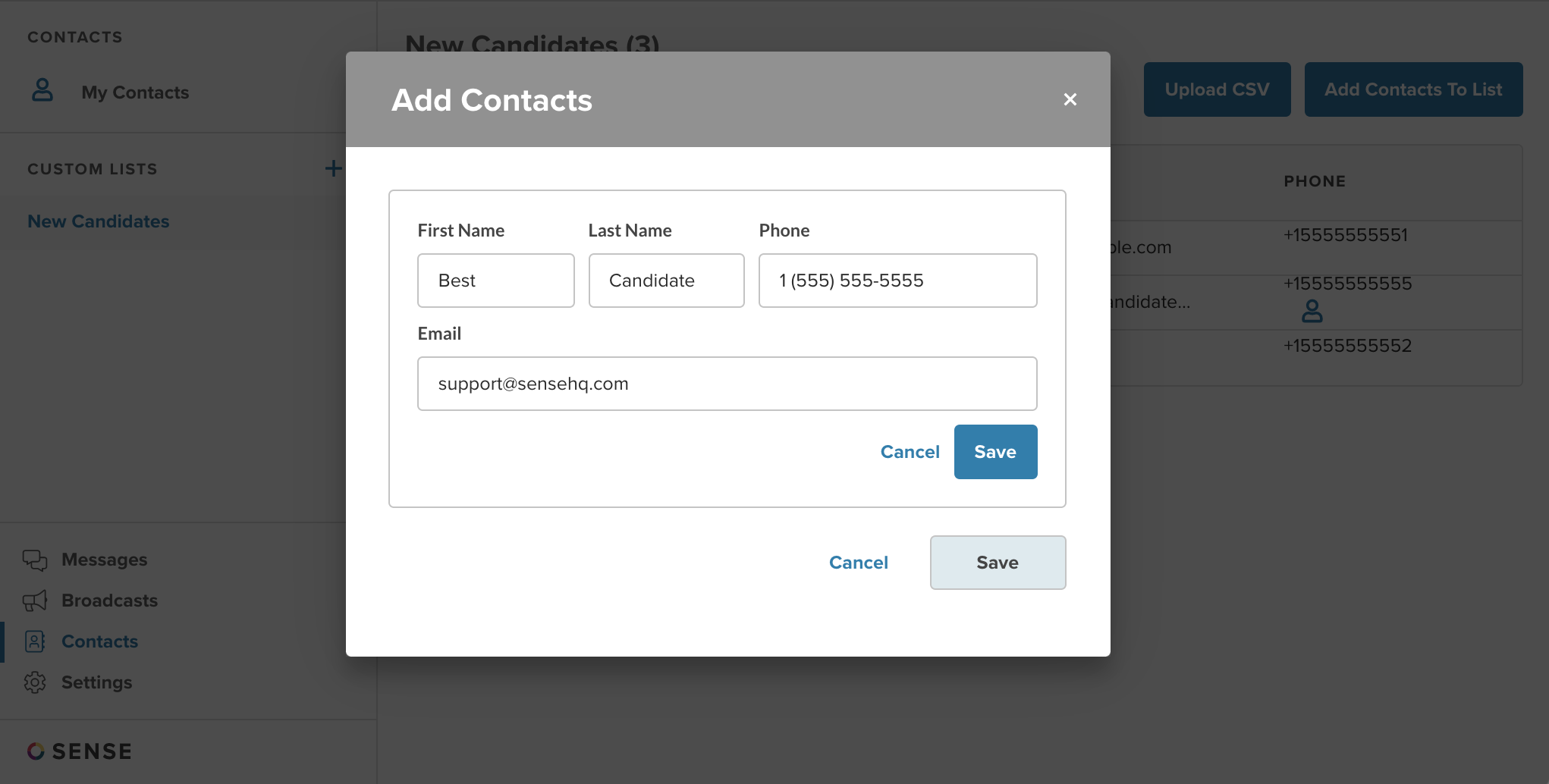 Upload CSV
You will need to download and use the template that is provided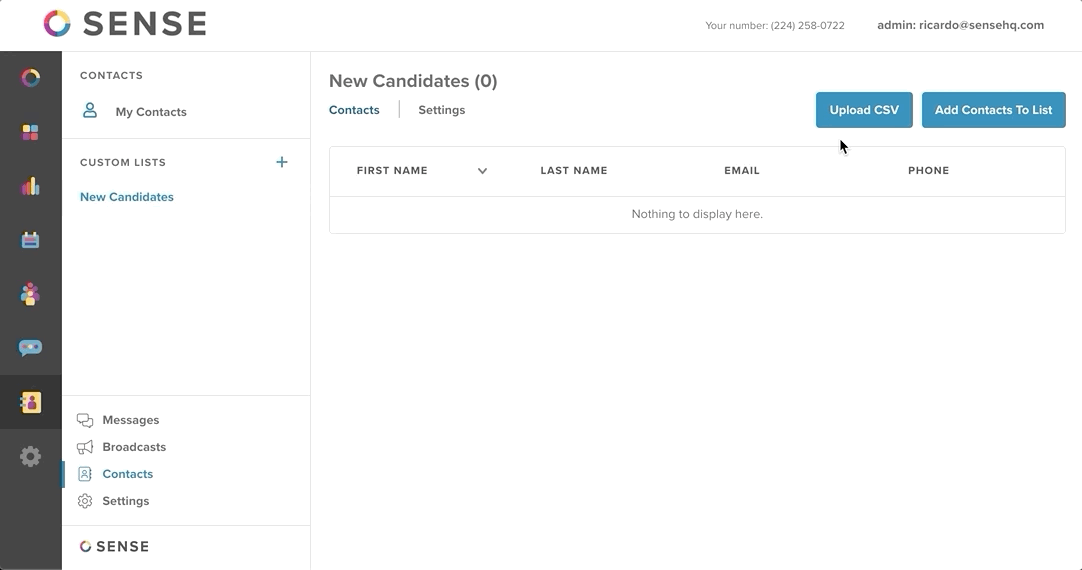 Make sure that the number follows the same format as the template. If there is no email, you can leave the field blank. You will only be able to upload 100 contacts per file.

Once your list is ready, save the file as a CSV and click Select File to Upload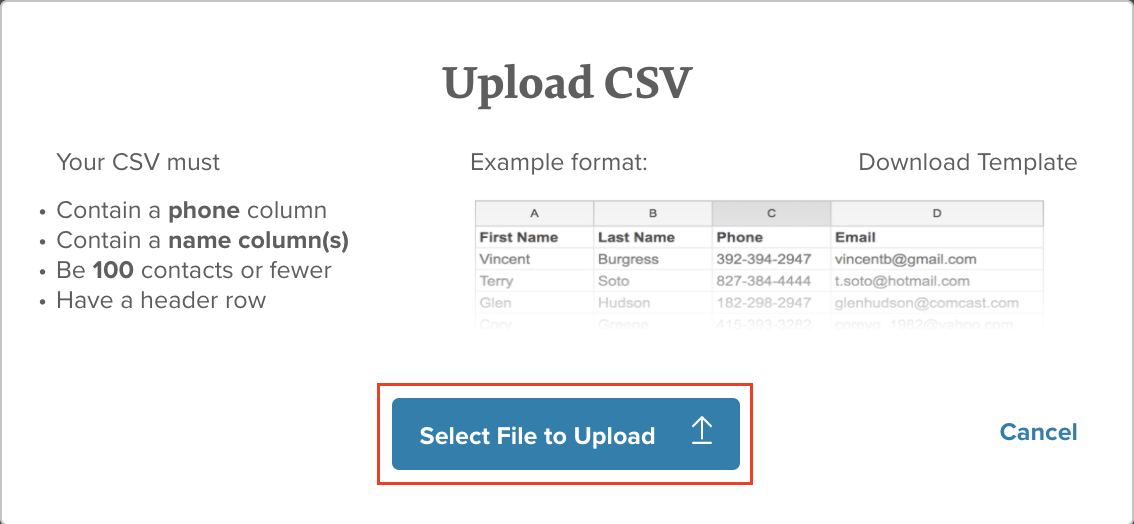 The preview window will allow you to review your upload before confirming