[1] What are the different types of sourcing chatbots?
Answer: Currently, we have three different types of sourcing chatbots: Widget web bot, Text to apply and Link-based (and QR code) bot.
[2] Can we show jobs to candidates based on their answers?
Answer: Yes, the sourcing chatbot is integrated with Sense Discover. Jobs will be displayed to candidates based on the recommendations by Sense Discover. Job matches are displayed based on these four fields - Location, State, Job Title, Additional Keywords, Skills.
[3] Can we increase the number of pages to add the website using the "widget chatbot" type?
Answer: Currently, we have this limit to 2 pages, but we can consider increasing this based on future requests.
[4] How can I export the chatbot responses in excel/CSV?
Answer:
You can view the chatbot responses for the "sourcing chatbot" and download them in CSV format from the data review screen.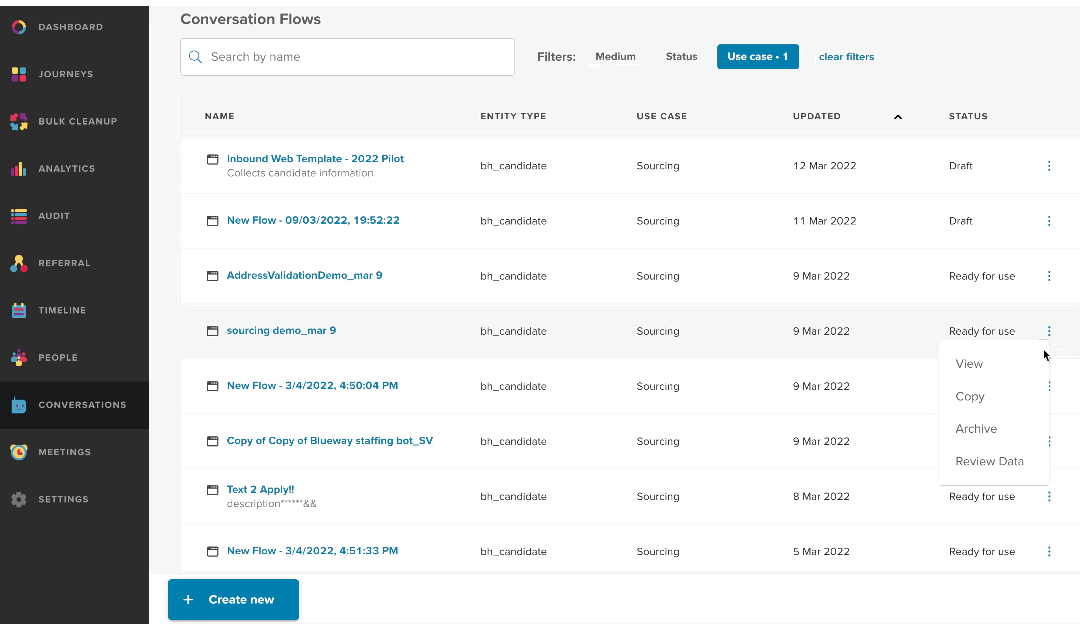 2. For Outbound Chatbot, you can view these conversations from the Analytics → Transcripts page. As of now, you can not export these outbound conversations.
[5] Do we need to buy Twilio phone numbers for the sourcing bot?
Answer: Yes, only if you want to enable the "Text to Apply" bot type. It's not required in the case of "Widget Web Bot" or "Link-based bot".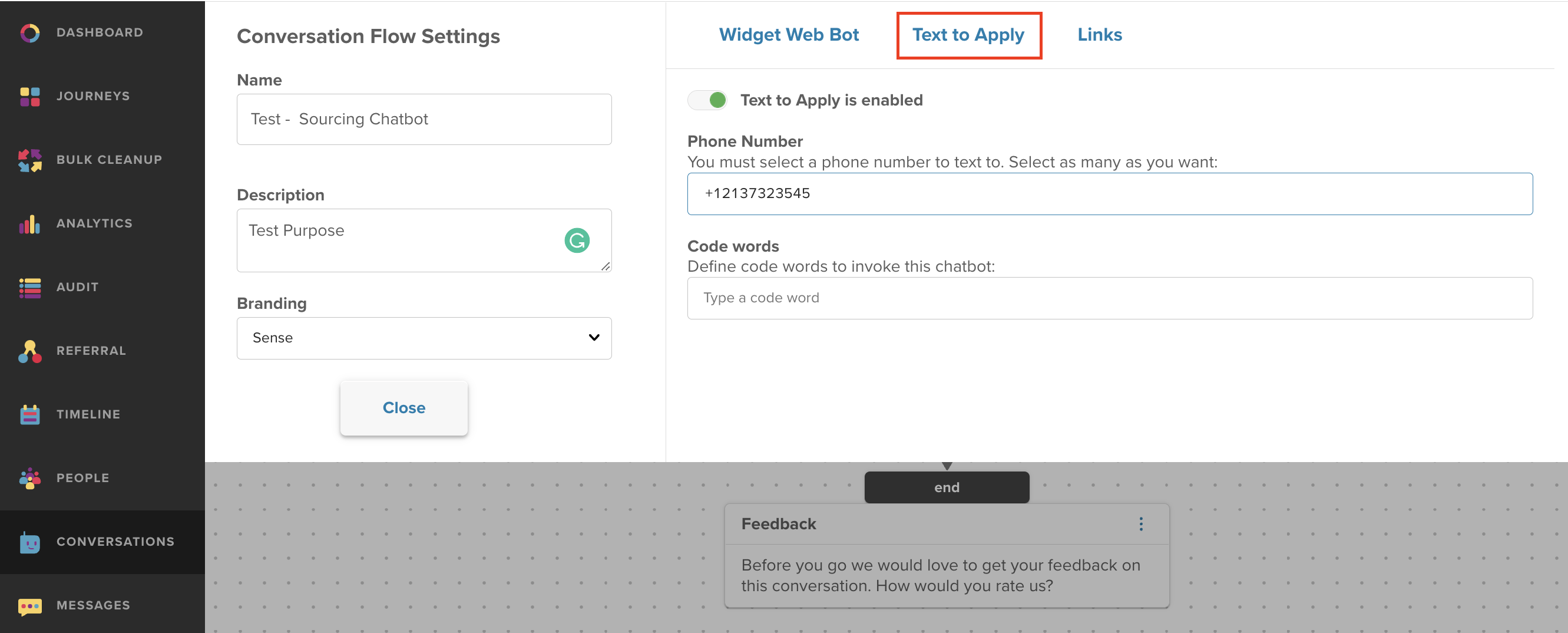 [6] For non-integrated ATSs, we don't have the candidate creation section, so where we can view the candidates created?
Answer: For non-integrated ATSs where we won't have candidate creation -
You can set up email alerts for new candidate creation, or

You can review these records on the data review page
[7] How do I review my conversation data for sourcing chatbot flow?
Answer: You can review it from the "Review Data" page by clicking the three-dot option available on the right side of each flow: