Table of Contents
---
★ Overview
The "Link to Flow" node allows you to link one conversation flow to another conversation flow, enhancing the flexibility of the existing flow structure and promoting a smoother conversational experience.
For example, you can utilize the 'Link to Flow' node to connect your 'Sourcing Flow' chatbot with various 'Pre-screening' flows or link it to different 'Live Chat' flows. This feature streamlines your conversations, saving valuable time and ensuring that the flow creation process remains efficient, all while maintaining the dynamic nature of the conversation experience.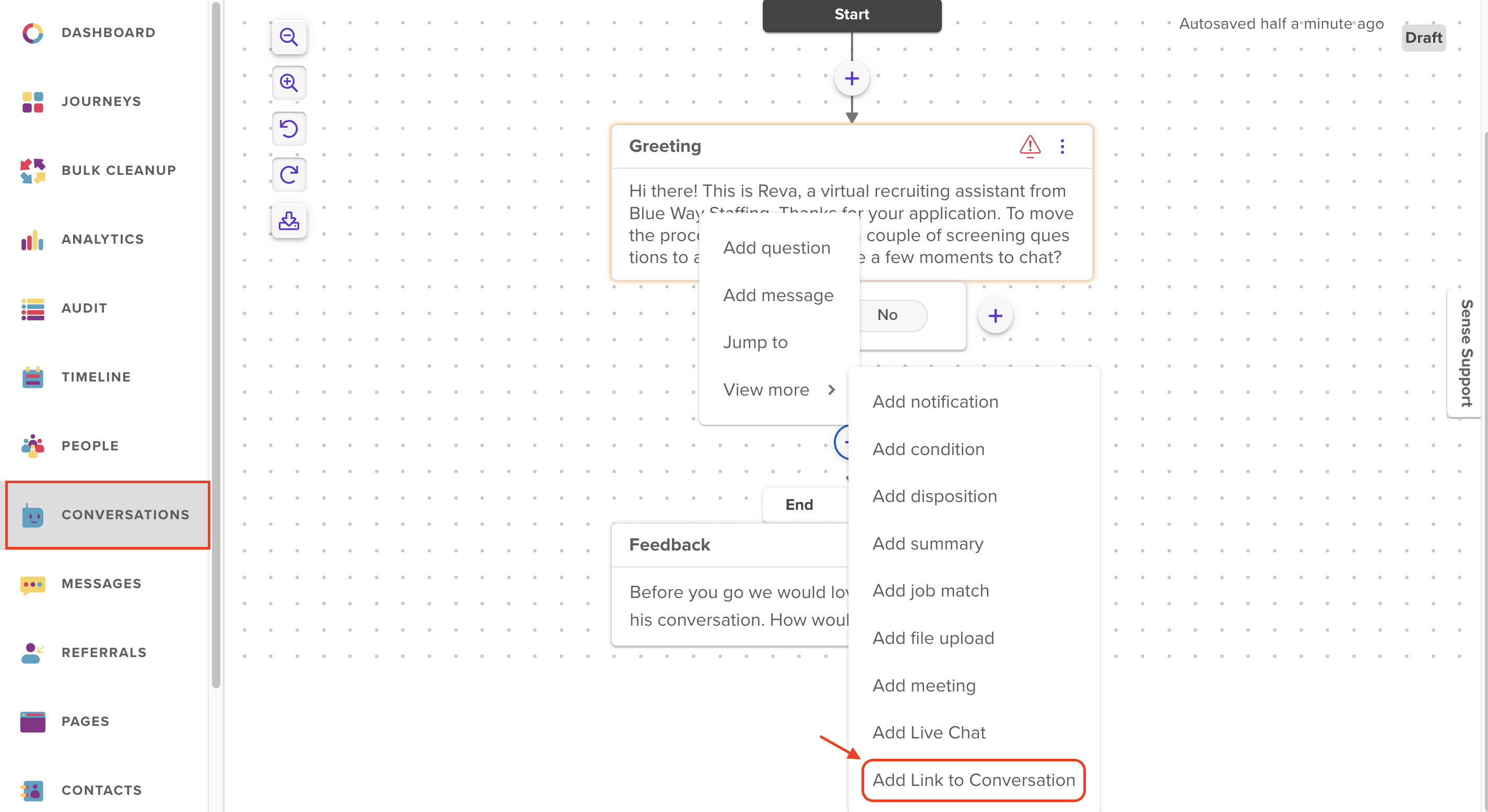 ---
★ How to use Link to Flow Node
To use the 'Link to Flow' node;
Log in to Sense.
Navigate to Conversations.
Go to the required conversation flow where you wish to use the 'Link to Flow' node.
On the conversation design page, click the '+' icon to add a new node.
Locate and click the 'Add Link to Conversation' node.
On the 'Link to Flow' node, select a required flow that you wish to link. Click Save.