Once you are on the Profile page, you can navigate to the Records associated with them from the top drop-down.

You can go over and take a look at all the records associated with your Candidate, Internal Employee, Contact, or Candidate Reference. You will see their Submittals, Interviews, and Placements, all pulled directly from your ATS.

Group Filtering
The default view for this page is to have the records Grouped by Entity Type: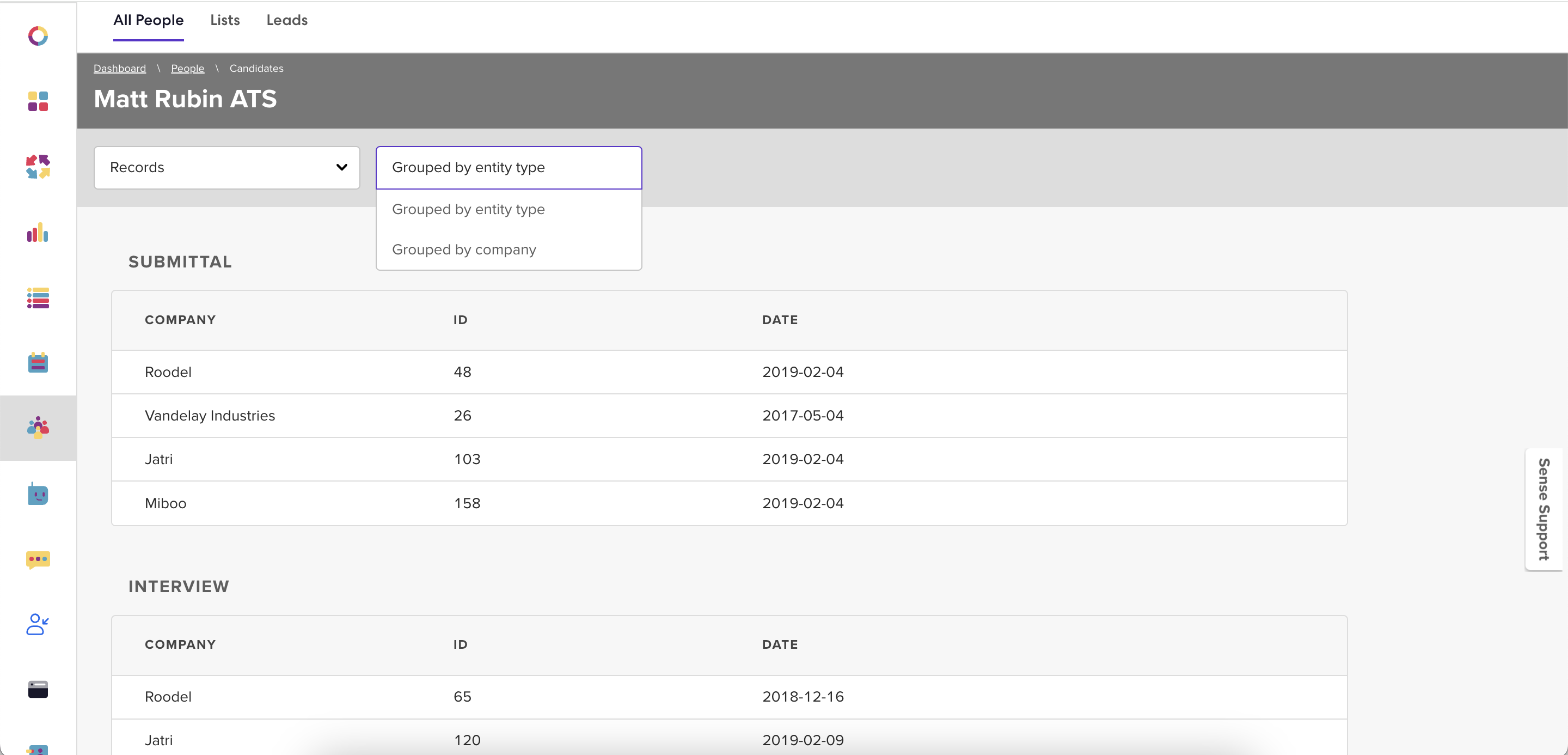 You will also have the option to view the records Grouped by the company: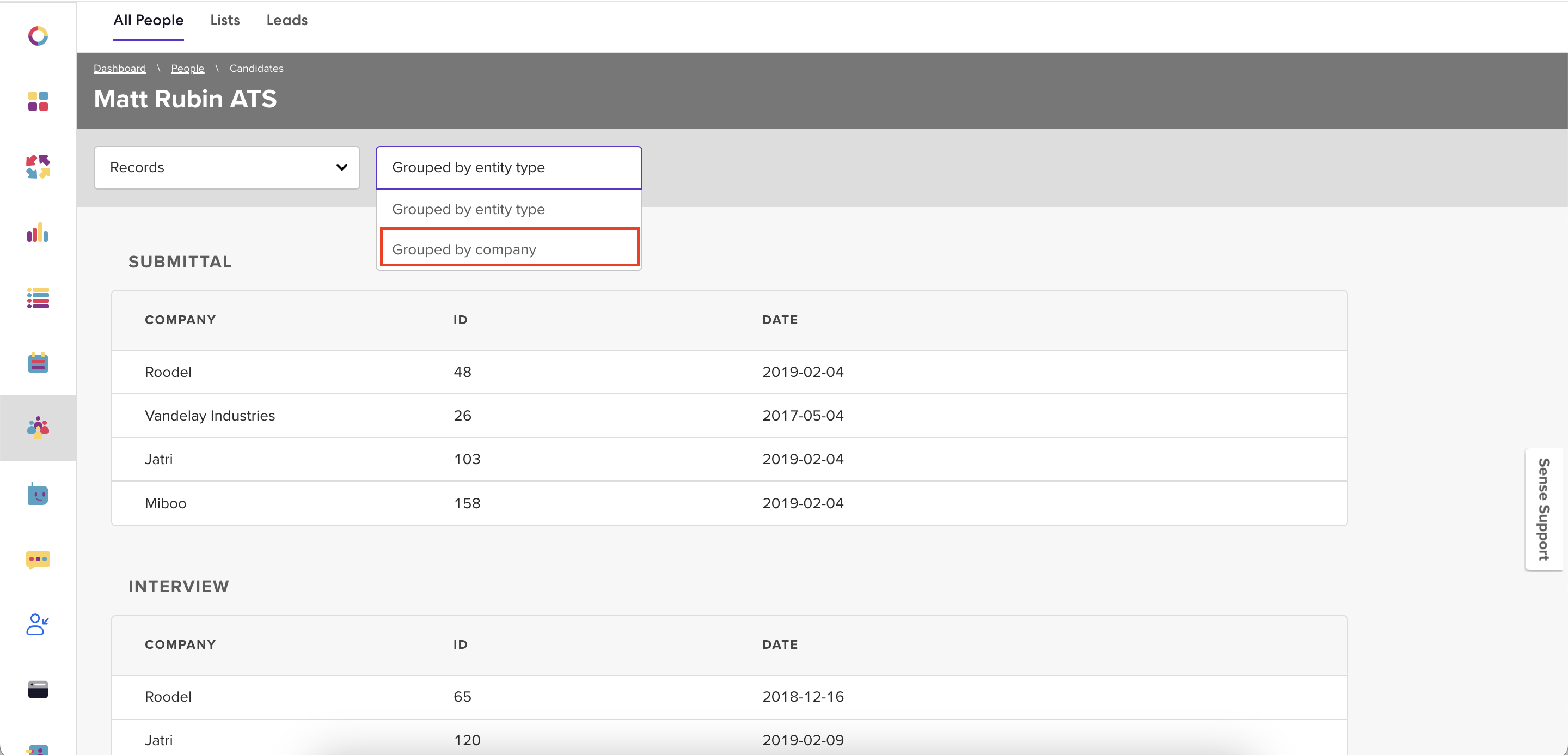 Record Data
Selecting the record you would like to review will pop a sidebar with all the data neatly organized to easily filter and search what Sense is pulling in from your ATS.
You will have the option to search the field name or value associated to the records as well as hide null values.