Users with Site Admin, Job admin, and Hiring Manager roles can create a job on Sense TRM. While creating a job, you can set up a hiring plan to follow, create a job approval chain, etc. You can publish only approved jobs on various job boards and avenues for sourcing candidates.
For creating a new job on Sense TRM, follow the below steps:
[1] Log in to your Sense TRM account.
[2] Navigate to Jobsand click on +Create New Job.
[3] In the following screen, choose how you want to create the new job.
[4] Select an approach for creating a new job here. (You can find the pre-requisites and benefits of choosing each of the approaches in the following section below.)
[5] Sense TRM will take you through the steps in creating a new job. You will have to either review the pre-filled details or add them manually depending on the selected approach.


The steps may vary from account to account depending on the permissions set.
[6] Upon completing these steps, you will have the job ready to be published on job boards, IJP, etc., and sourcing for potential candidates. The created job will be available to view on Sense TRM's Jobs.
---
★ Understanding various methods of creating a new job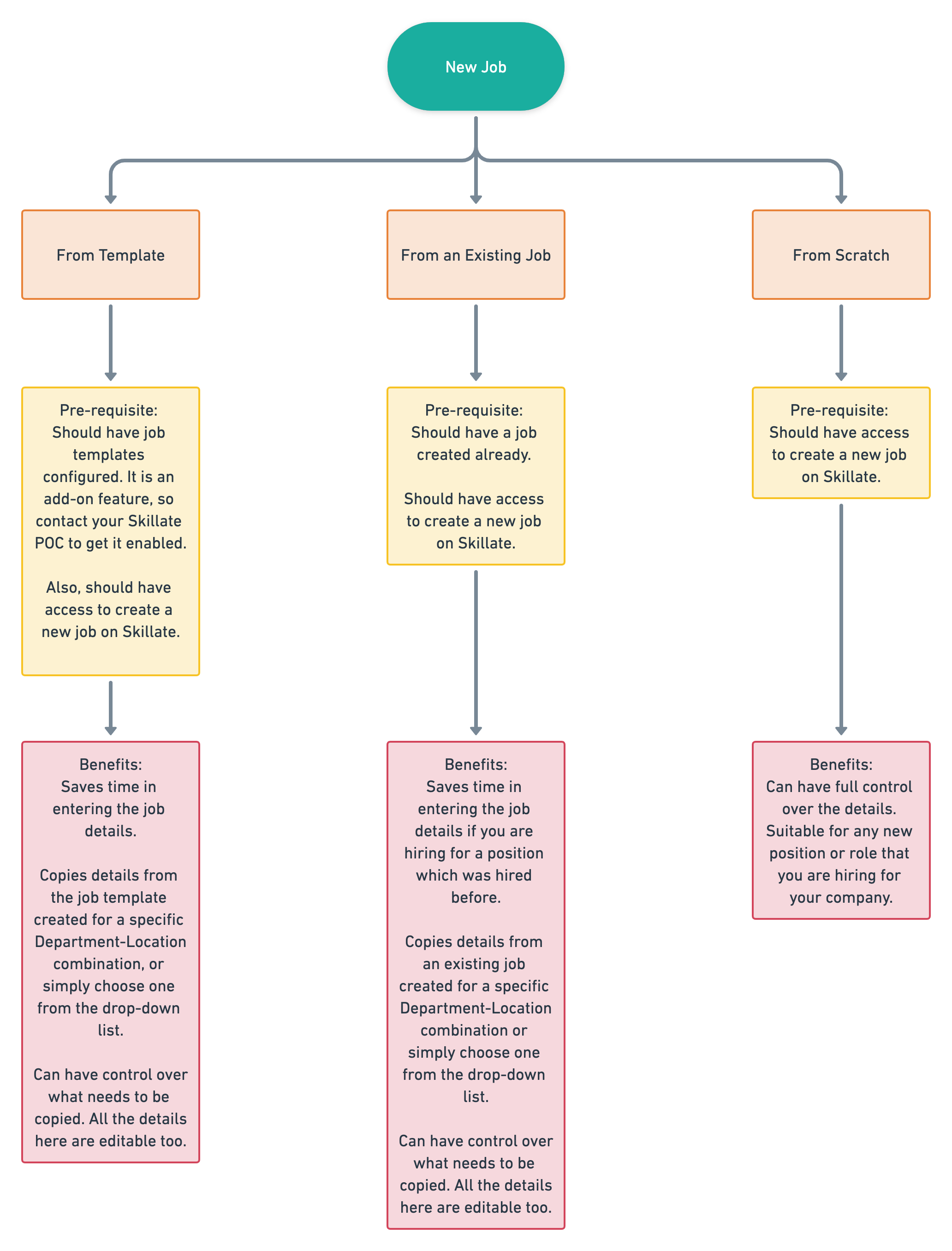 Reference: Who can access a job created on Sense TRM?

[1] Upon creating a job, you can click on Request Approval from the job's About page to initiate the approval process. The users added to the job approval chain will receive an email to approve/decline the job.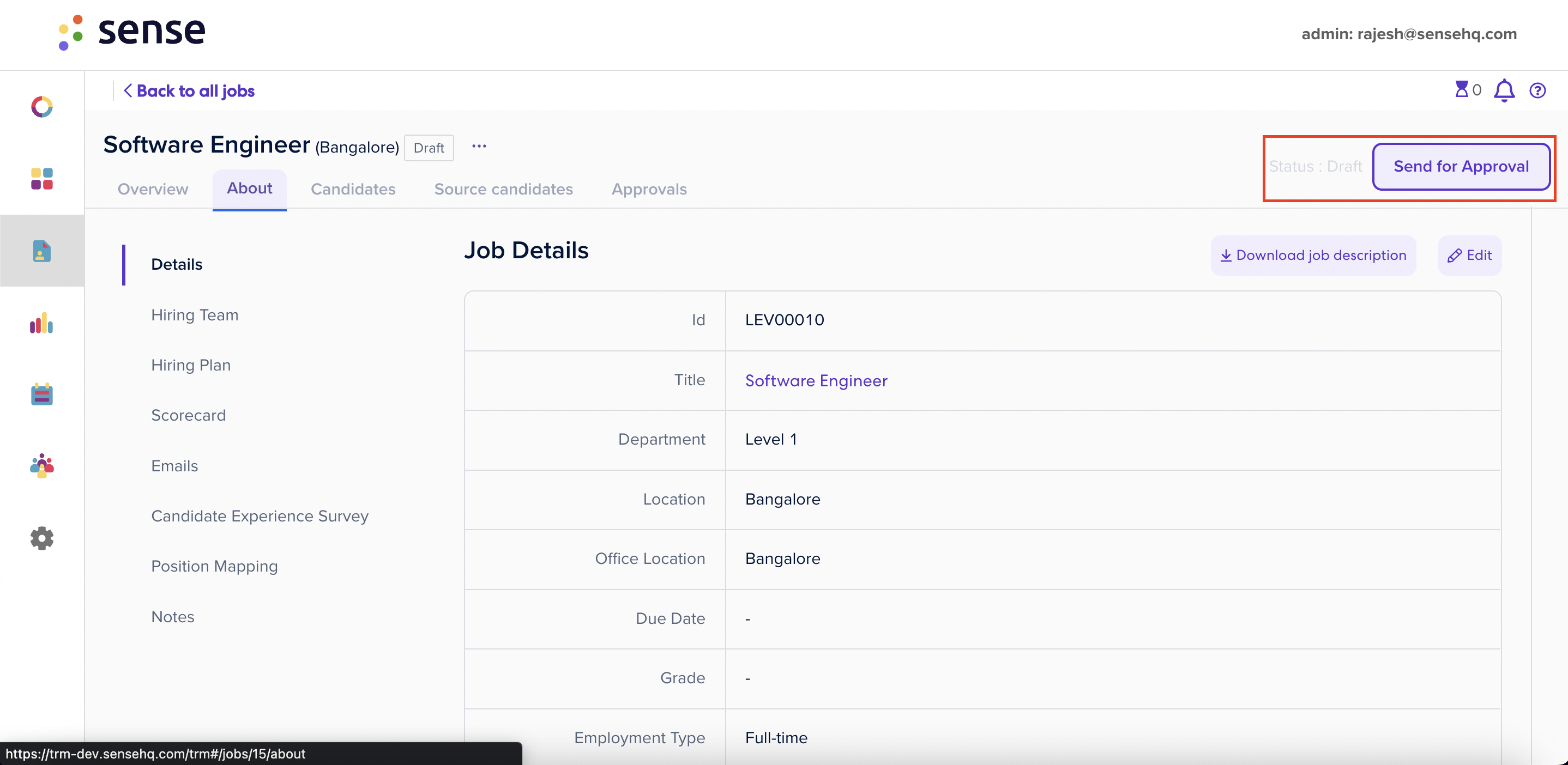 [2] You can view the status of approval as well as cancel the request from the same screen.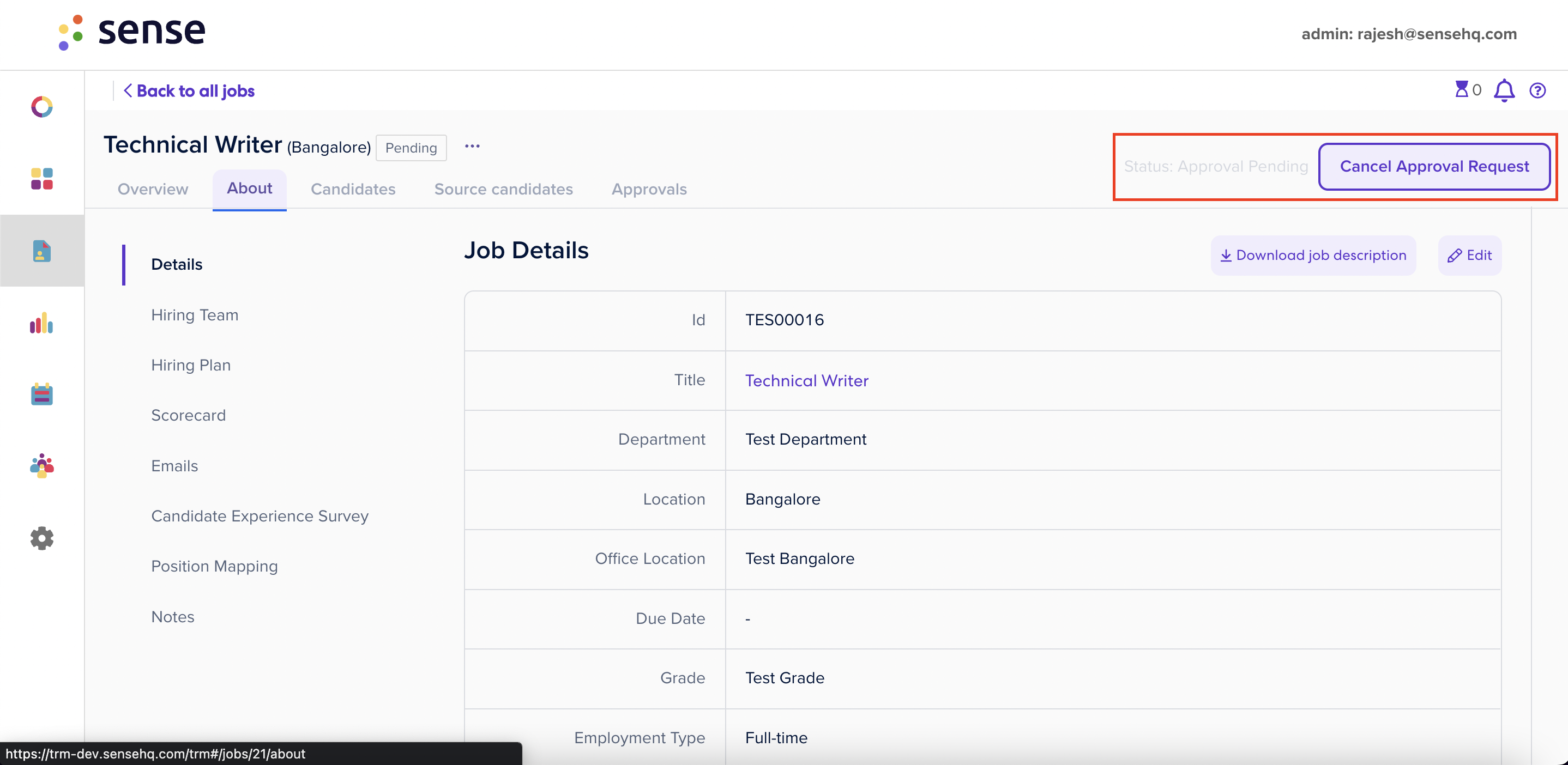 Reference: Learn more about Jobs tab in Sense TRM.