Table of Contents
---
★ Overview
It is not always about closing a job opening. As a recruiter, it is always better to understand the candidate's experience during the hiring process. Candidate Experience Survey in Sense TRM does the same. It provides recruiters with necessary insights into the candidate's recruitment journey. Which further helps in improving the candidate experience.
This article helps you understand:
What is a candidate experience survey?

How to configure candidate experience survey?
---
★ Configuring Candidate Experience Survey
Follow the below steps to configure a candidate experience survey for your organization:
[1] Navigate to Settings > Job Setup > Candidate Experience Survey.
[2] Set a number of days after which you would like to send the candidate experience survey and click on Save.
[3] Click on Add Question. On the following pop-up window, add a suitable title and description.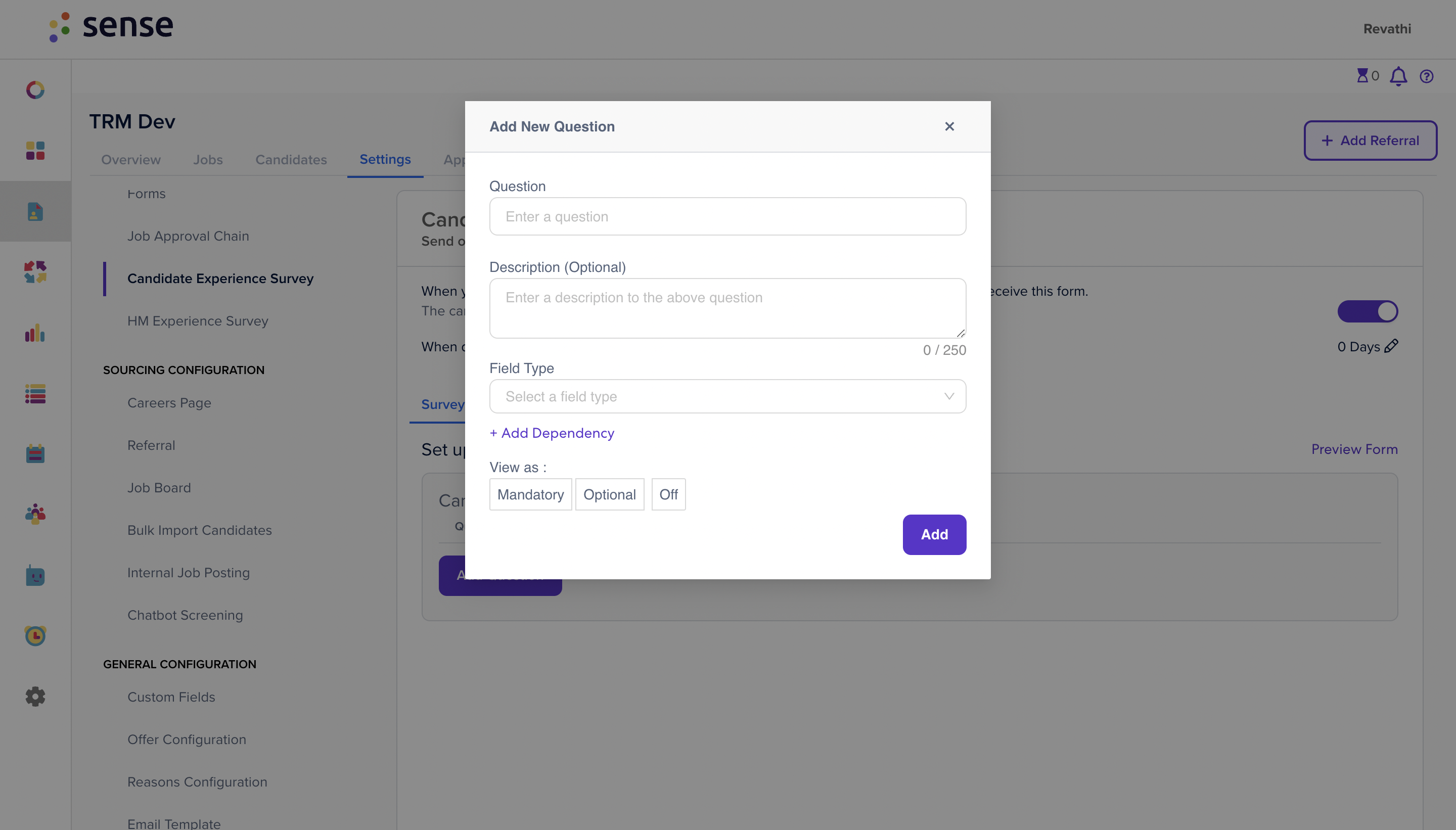 [4] Choose the type of answer you prefer for the question from the drop-down.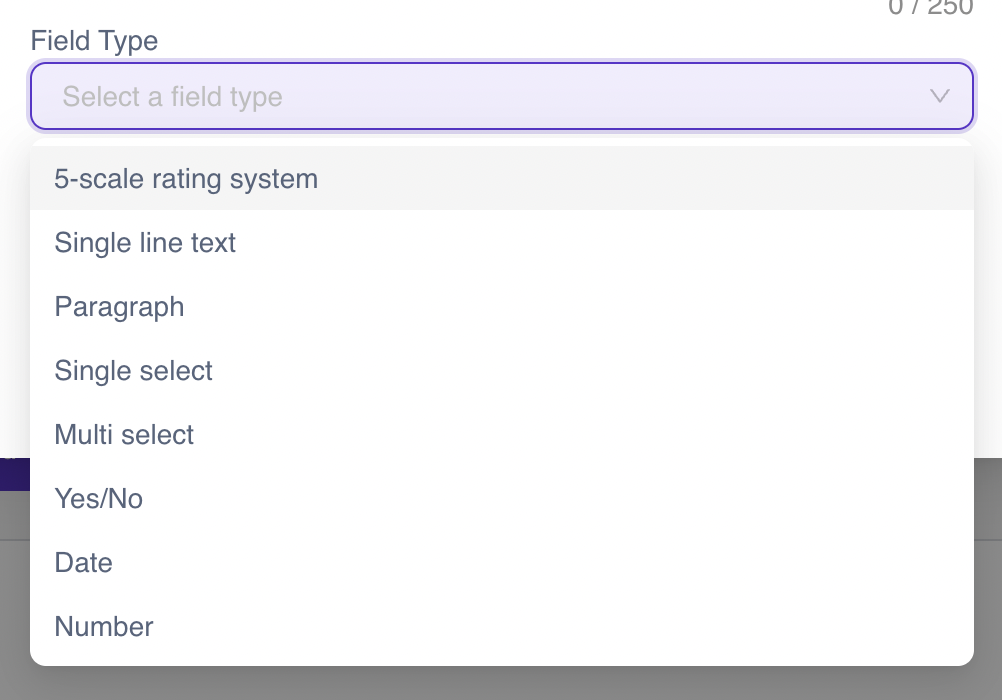 [5] You can also add dependency criteria. Implies, this question will be displayed only upon meeting the criteria requirements.
[6] Additionally, select if you would like to have the question as "Mandatory", "Optional" or "Off".
[7] Click on Add Question to finish the process.
[8] To preview the form you have created, click on Preview Form.
Note: You can enable/disable the candidate experience survey for the organization, from the same itself. Using the Milestone tab: You can choose a milestone of the global hiring plan to which the survey should be mapped. It will be mapped to the 1st stage of the selected milestone.
---
★ Setting Automated Email
Sense TRM will trigger an email for sending candidate experience survey. The email for candidate experience will be triggered from Sense TRM. You can have personalized content for the email. For the same:
From Candidate Experience Survey in Settings, navigate to

Email.

You will find the template which is in use. These can be rephrased as required.

Click on

Save

.
Note:

The candidate experience survey will be shared with the candidate upon the respective candidate being Hired or Rejected for a job.
The email will be triggered after the configured number of days is completed.
Also, the form will not be sent if the candidate is part of any other Open Job(s).