Suppose you have a resume in your mailbox, you don't have to download and upload them on the portal. There is an easier way. You can accomplish the same task by simply forwarding that email to job-specific resume mailbox.
Sense TRM will automatically credit the source to be the email ID from which it has been forwarded and if that email id is also a user on the Sense TRM, we'll credit that user as the source of the candidate.
Follow the steps below to fetch the email address for sharing resumes:
1. Navigate to Jobs > Job Name > Source Candidates > Career Page and Referral.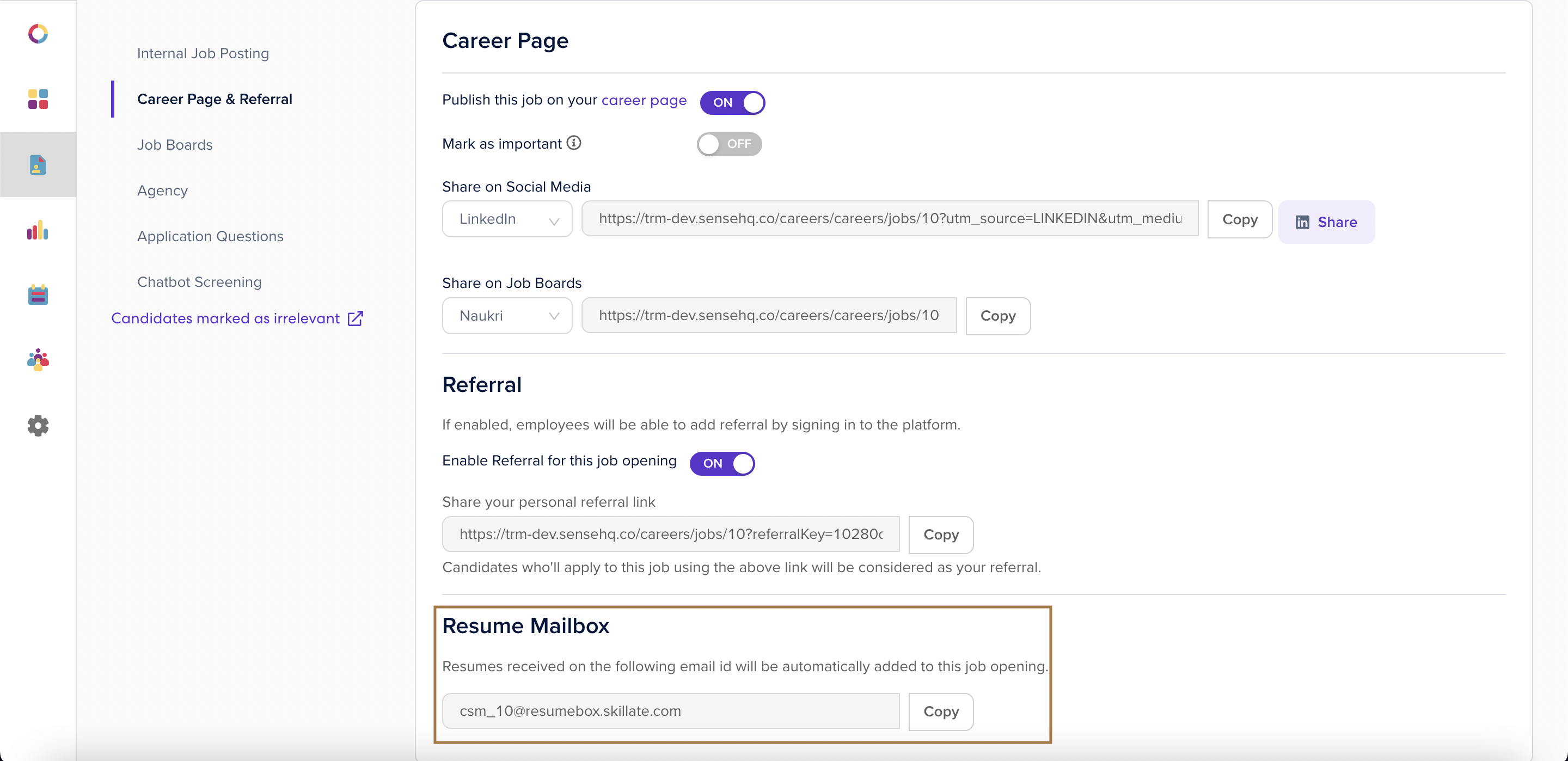 2. Click on Copy and you can forward the resume to the email address.
3. The shared resume will be automatically added to the respective job opening.