Custom Application Field is a dynamic feature in Sense TRM that allows recruiters to define fields they want to capture through a candidate's application. To capture custom information through these fields, they have to be included in the application configuration for career page, referral, agency, and internal job posting.
For configuring the application fields, follow the below steps:
Go to Settings > General Configuration > Custom Fields > Application Fields.



Click on Create New.



In the following pop-up, add a title, and description (optional).




Choose a type for the new application field from the drop-down menu.



The placeholder will be auto-filled as per the title you are providing.



Check the box to link this to the candidate's field as well.
By doing so, the value that is entered for the field will be available to view from the Candidate About Page.



Click on Add to complete the process.
Upon adding the custom application field, you can click on more options for editing or disabling the respective field. You can enable the field back anytime by clicking on more options provided for the field.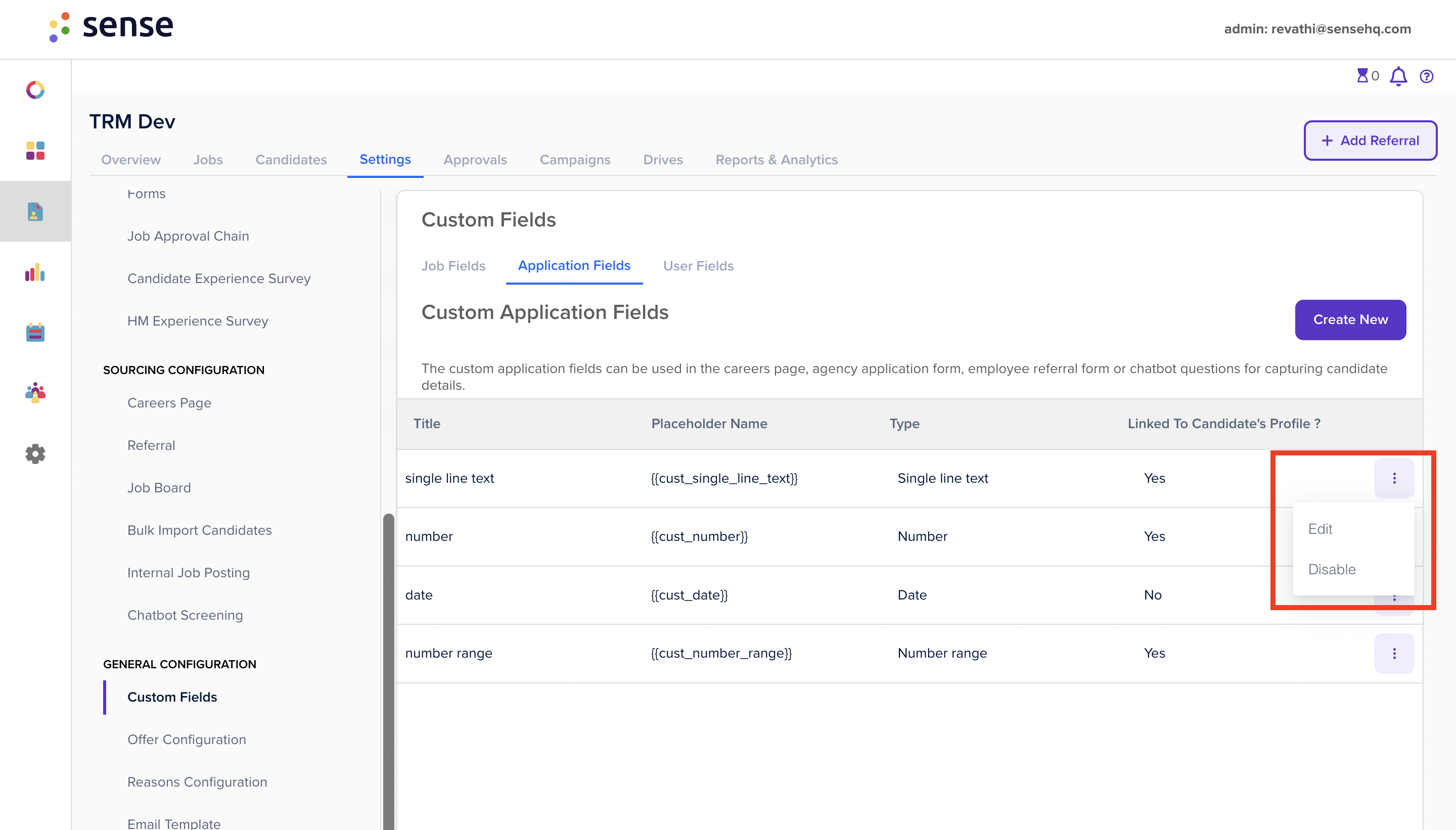 ☆ Job-wise Application Questions
Users can add questions to prepared application forms for Careers Page, Referral, Agency, and IJP. For the same, 1. Navigate to any job > Source Candidates > Application Questions.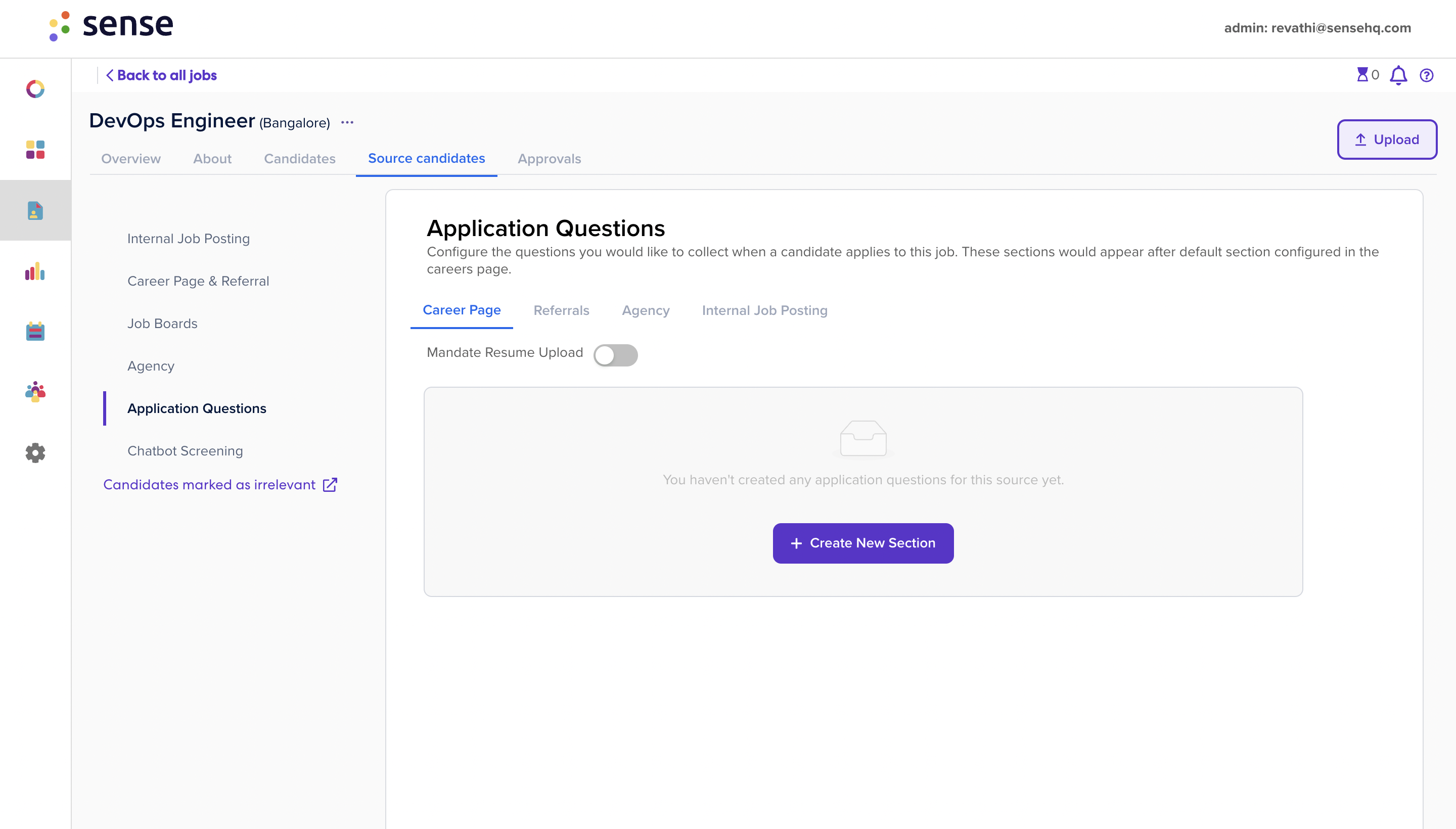 2. Add questions to the configured Careers Page, Referrals, Agency, and IJP Application Forms.
3. Click on +Create New Section. Enter a section name in the following pop-up and click on Create to save the changes.
4. Click on New Question to add questions to the created new section.

5. You can select the application field you want to add here from the following pop-up. Only those fields not in use will be available to add. The rest (those fields already used in the respective application form) will be disabled.
6. Add dependency criteria (if any), and choose if the field should be mandatory, optional, or OFF.
7. Click on Add to complete the process. The questions added will reflect only for that particular job.