Sense recommends updating DNS records to whitelist your domain in order to provide an optimal email delivery experience.

Any domain name that will be used to send touchpoint emails has to go through validation and as DNS records are added to a subdomain adding these entries will not affect mail delivery from your primary domain.

Furthermore, making changes to a subdomain protects sending reputation, reducing spam reputation and increasing blacklist monitoring.
NOTE: If your agency is using Sendgrid for email purposes, please contact your CSM or Support team. Additional configuration will be needed to properly verify your email DNS records.

Domain validation is done in the simple steps outlined below within the Sense product.
Click Settings
Click Email DNS Enter all the email domains, then click Save Domain.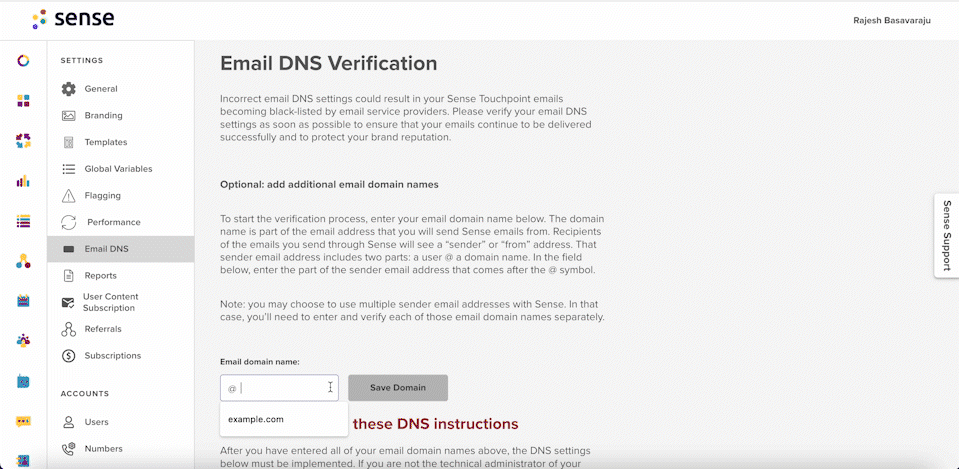 Once the domains have been added, DNS entries will be generated below. Export these entries and send the text file to the appropriate person in your agency (usually your IT team or Domain manager) to update the files in your domain hosting service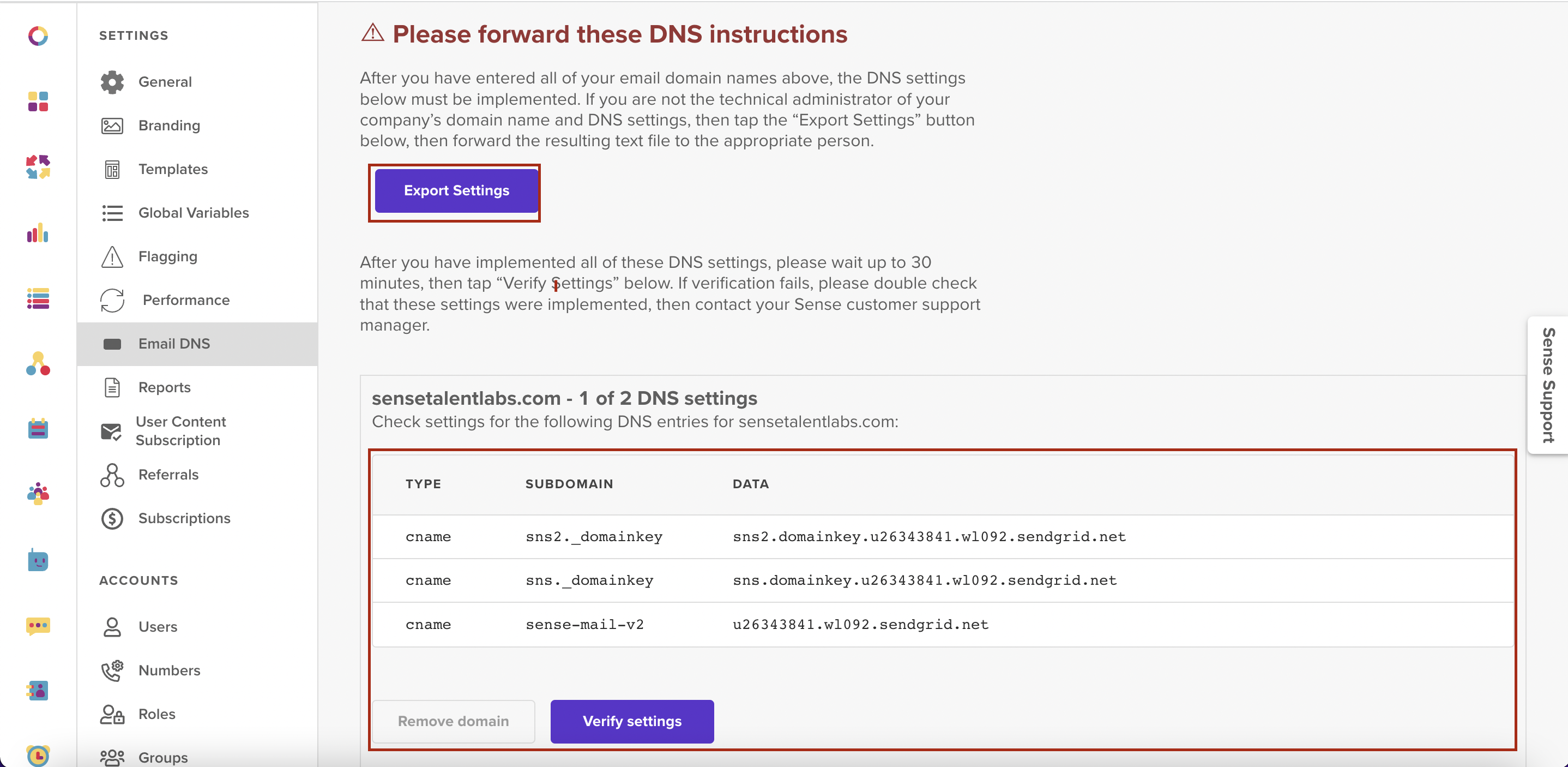 NOTE: These records must be updated in your domain hosting service outside of Sense before continuing to the next step. These updates will help ensure that emails sent by Sense on behalf of your agency will be whitelisted by email service providers.

Once the records have been updated return to the Email DNS. Click verify Settings to confirm the DNS was set up properly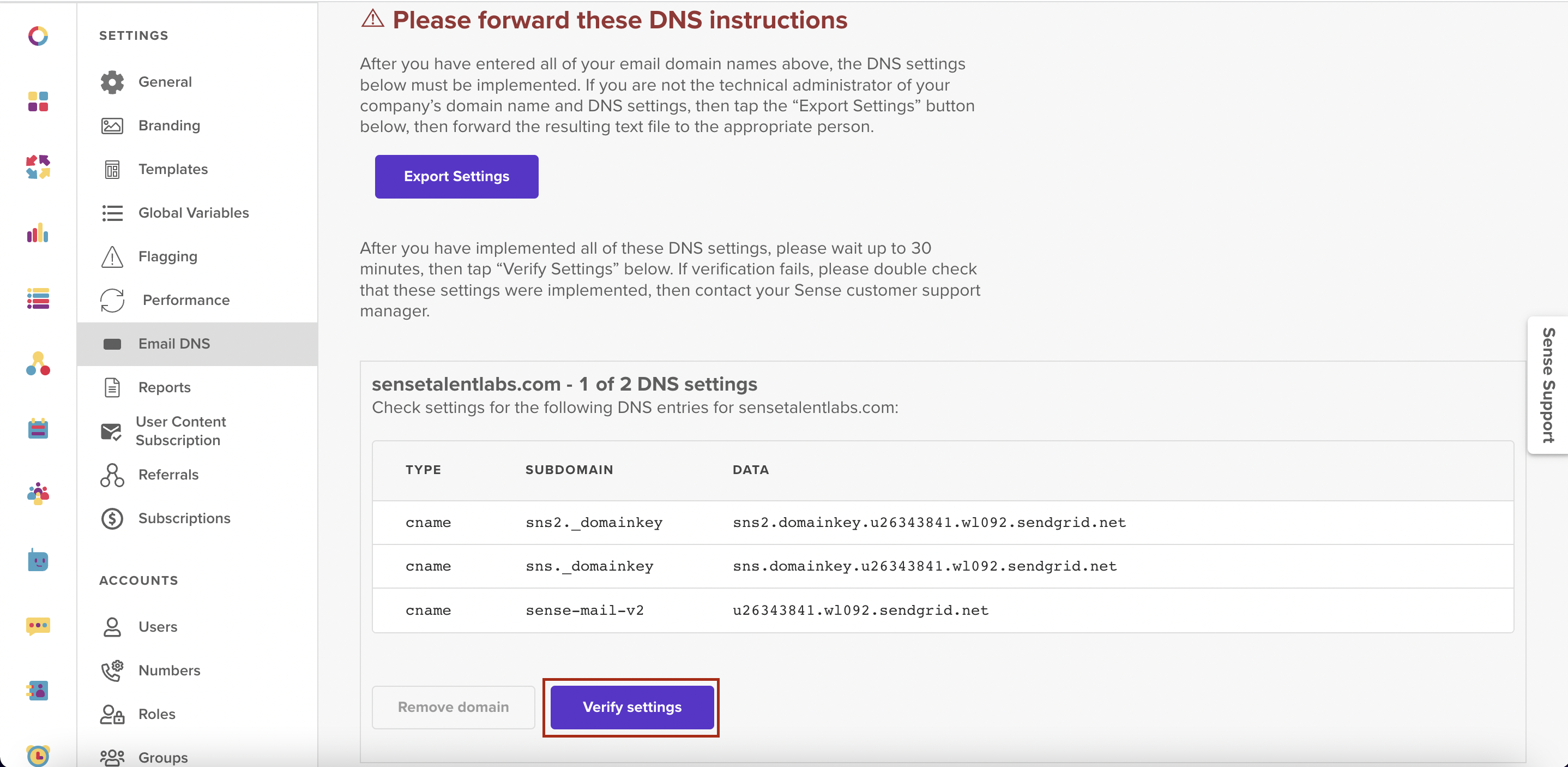 You will see the following confirmation message confirming the DNS is set up correctly:





If you receive an error message "Verification Failed", inform your IT team or Domain Manager to double-check with the DNS entries.