Here you can get the reports of audiences of Journeys. When you export the audiences of touchpoint, the audiences list will be generated here, and you can download it as a CSV file.
NOTE: These reports are user specific. Each user will have their own list of reports.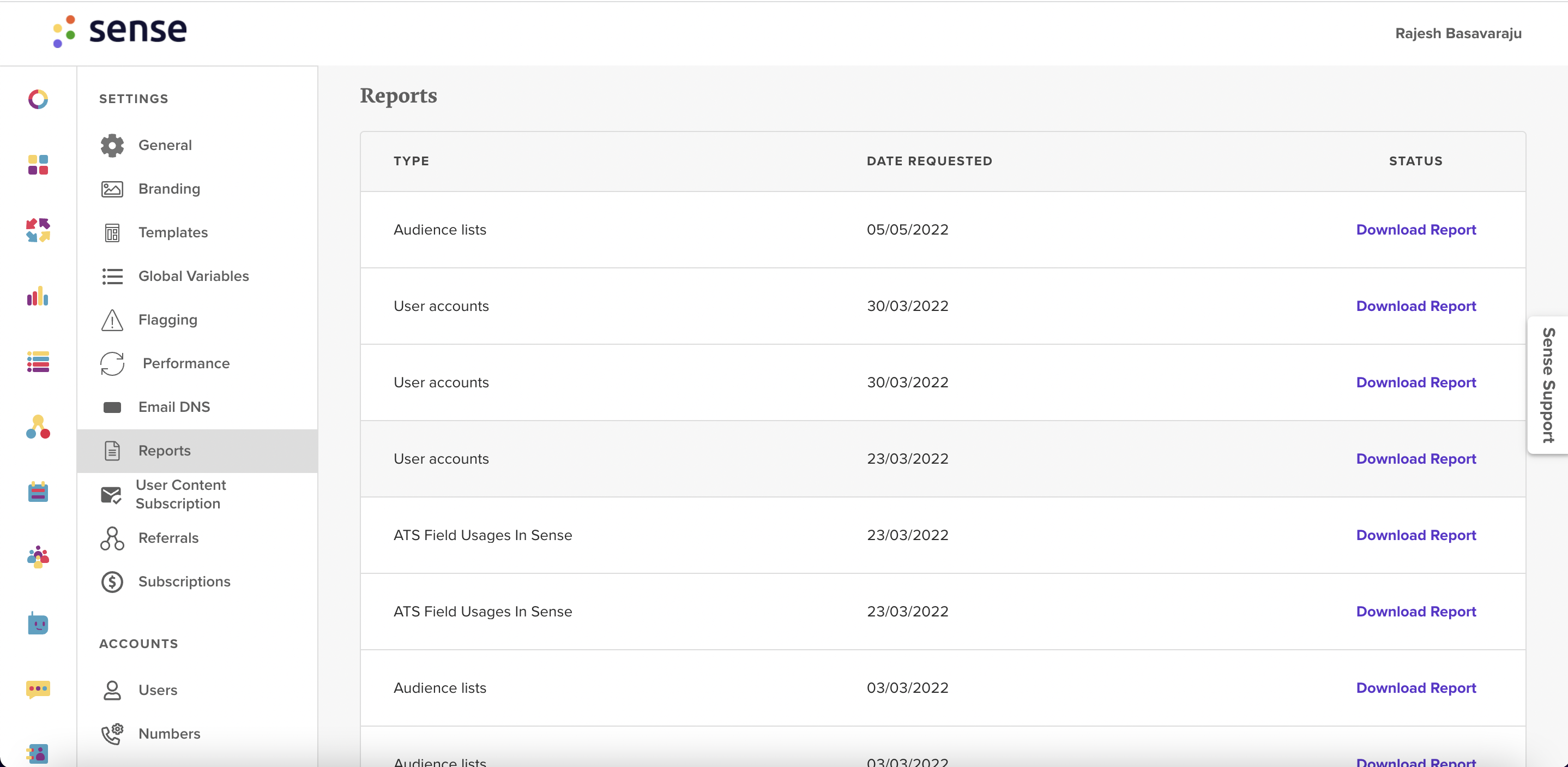 Once the report is requested by you for Journeys, you will receive a notification as the report is ready. Then you can come here and download the file. (Check the audience chapter in the article Contents of Journeys)
NOTE: Reports that are being pulled are restricted to user accounts. For example if there are 2 users in an account, the reports that are pulled from one user will not render in the other users account.
Click on Download Report to download as CSV files.