The feature provides recruiters with the ability to check the availability of hiring manager(s) before sending out an interview invite.
To enable Microsoft calendar, follow the steps provided below:

[1] On your Sense TRM dashboard, navigate to Settings > Administration > Organization > Configuration.
[2] Scroll down to the Integrations Settings.
[3] Click Edit.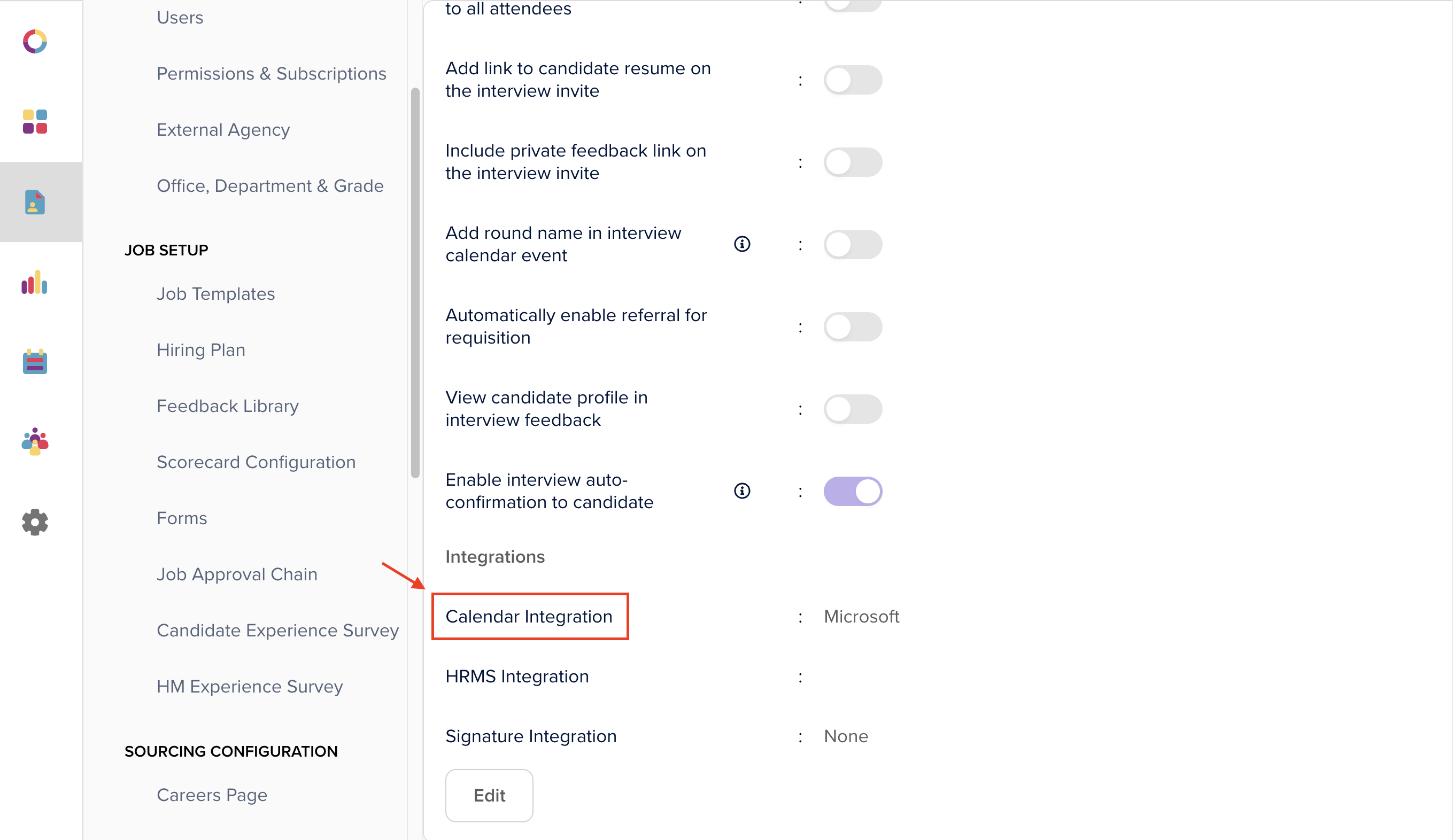 [3] From the drop-down menu for Calendar Integration, choose the calendar preference as Microsoft. This implies your Microsoft Calendar will be synced for scheduling interviews.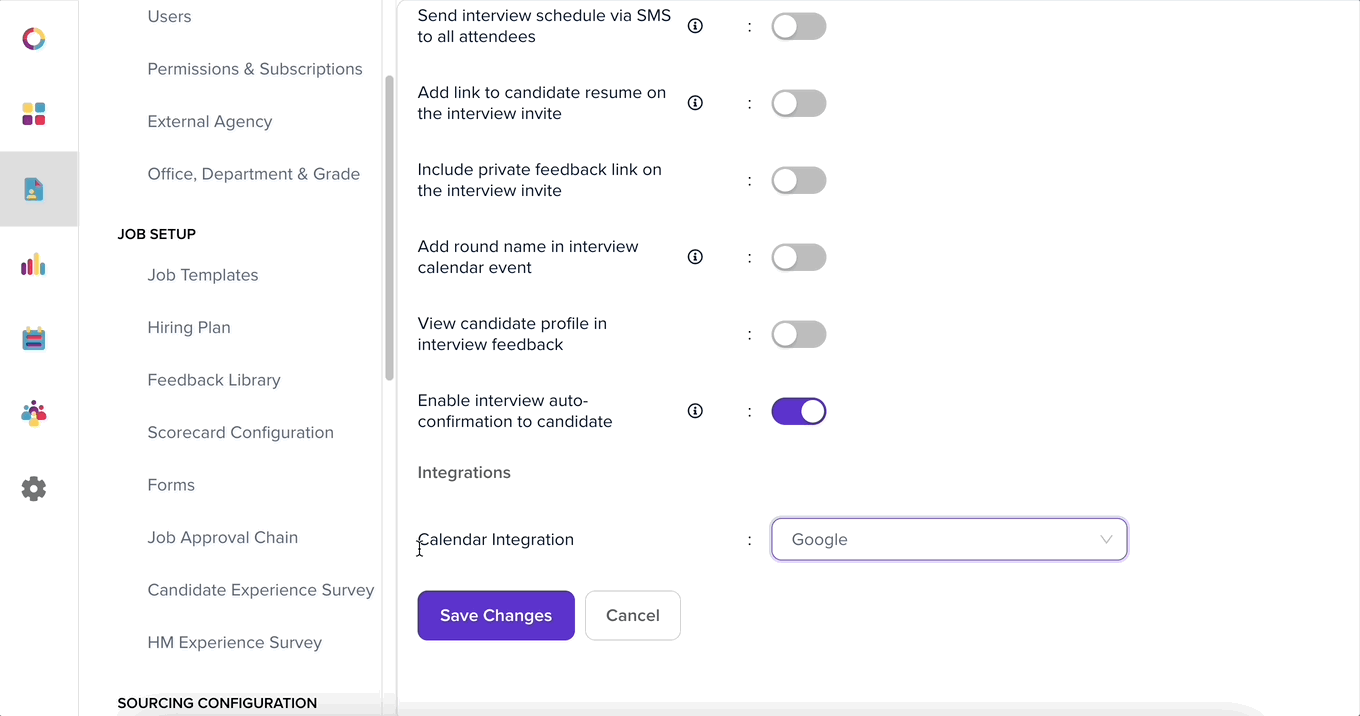 [4] Click on Save Changes to save the calendar preference.