New Group
To create a new Group:
Click the SETTINGS icon from the left Sense navigation panel.
Click GROUPS from the left sidebar of your page.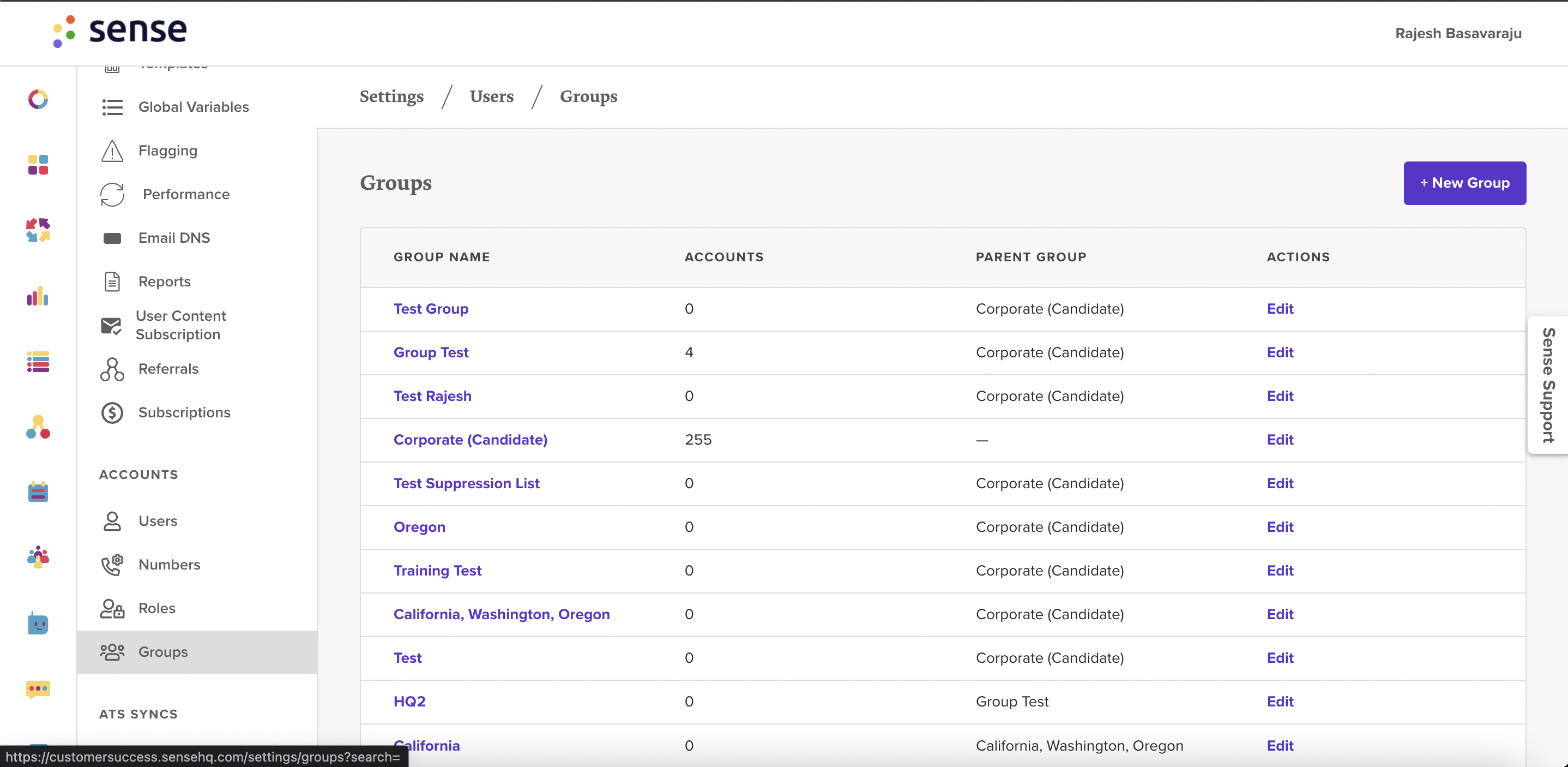 Click + New Group at the top right of your page.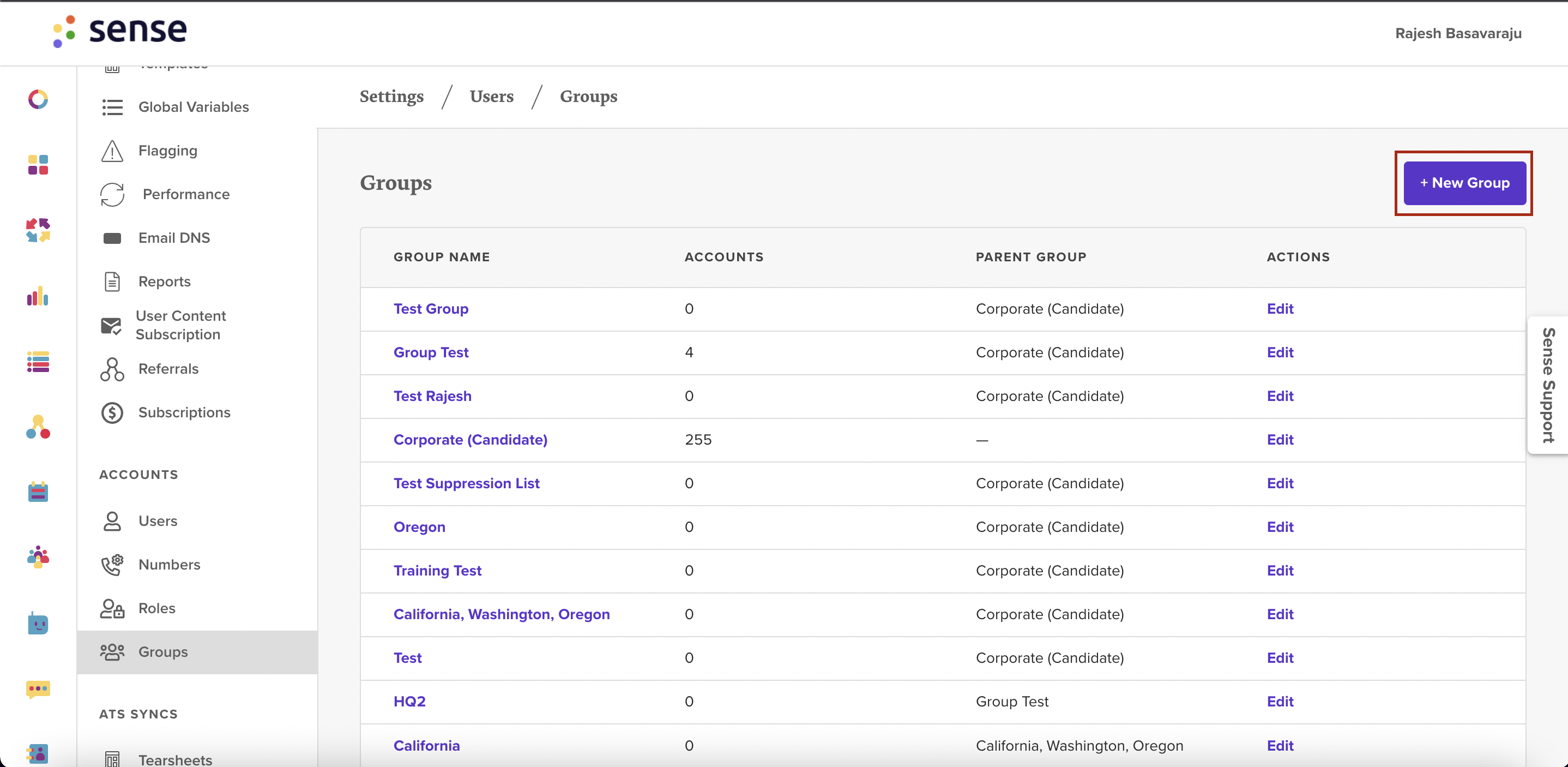 Enter a Group Name.
Select the Parent Group.
Additional info: Parent groups cannot be updated once you have selected one. If you want to update the parent group of a child group, they will need to recreate the whole group from scratch.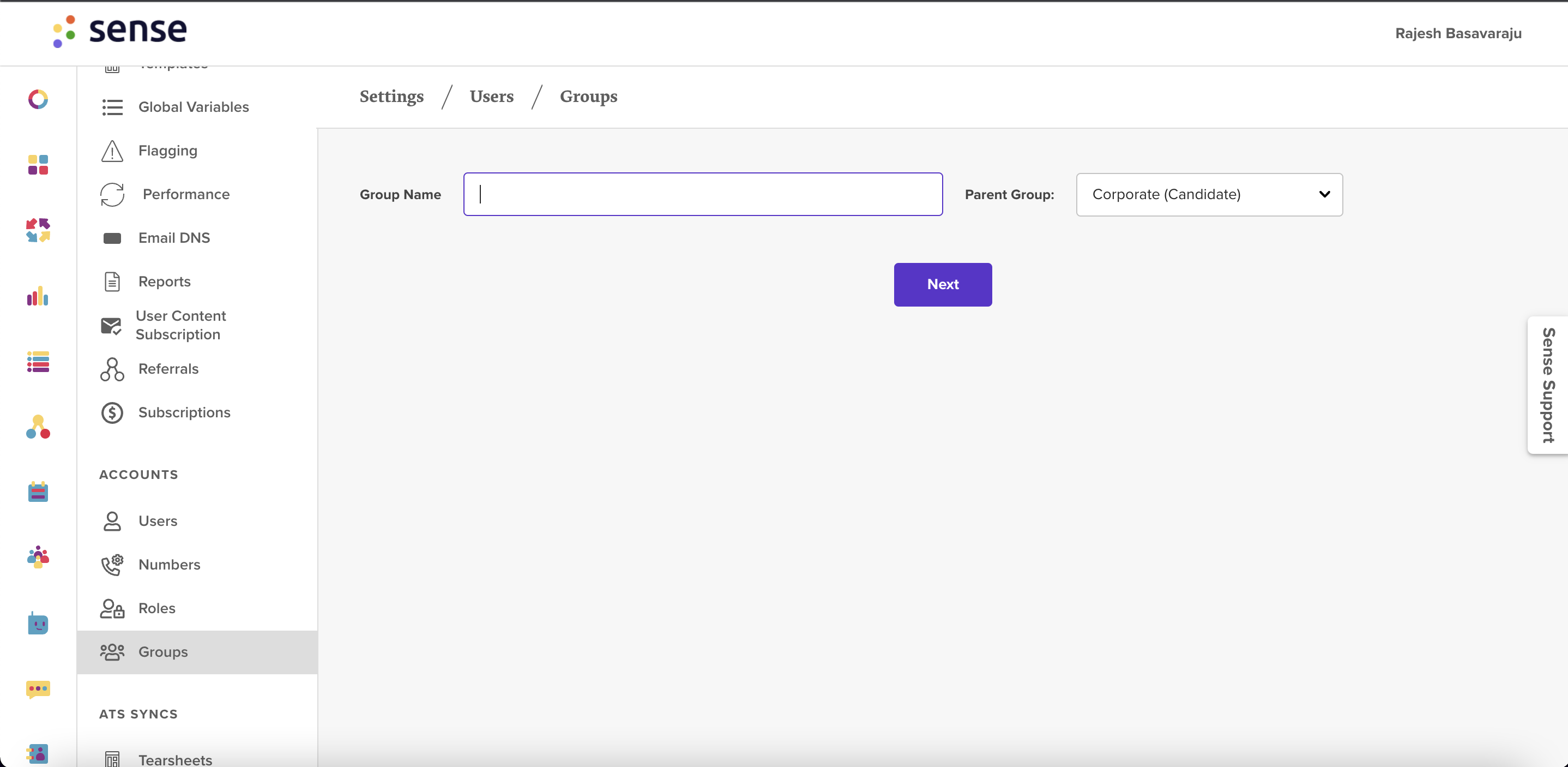 Click Next
Select your filters to build your first audience rule for this group. If you would like for this group to have access to everyone, make sure to check Select Everyone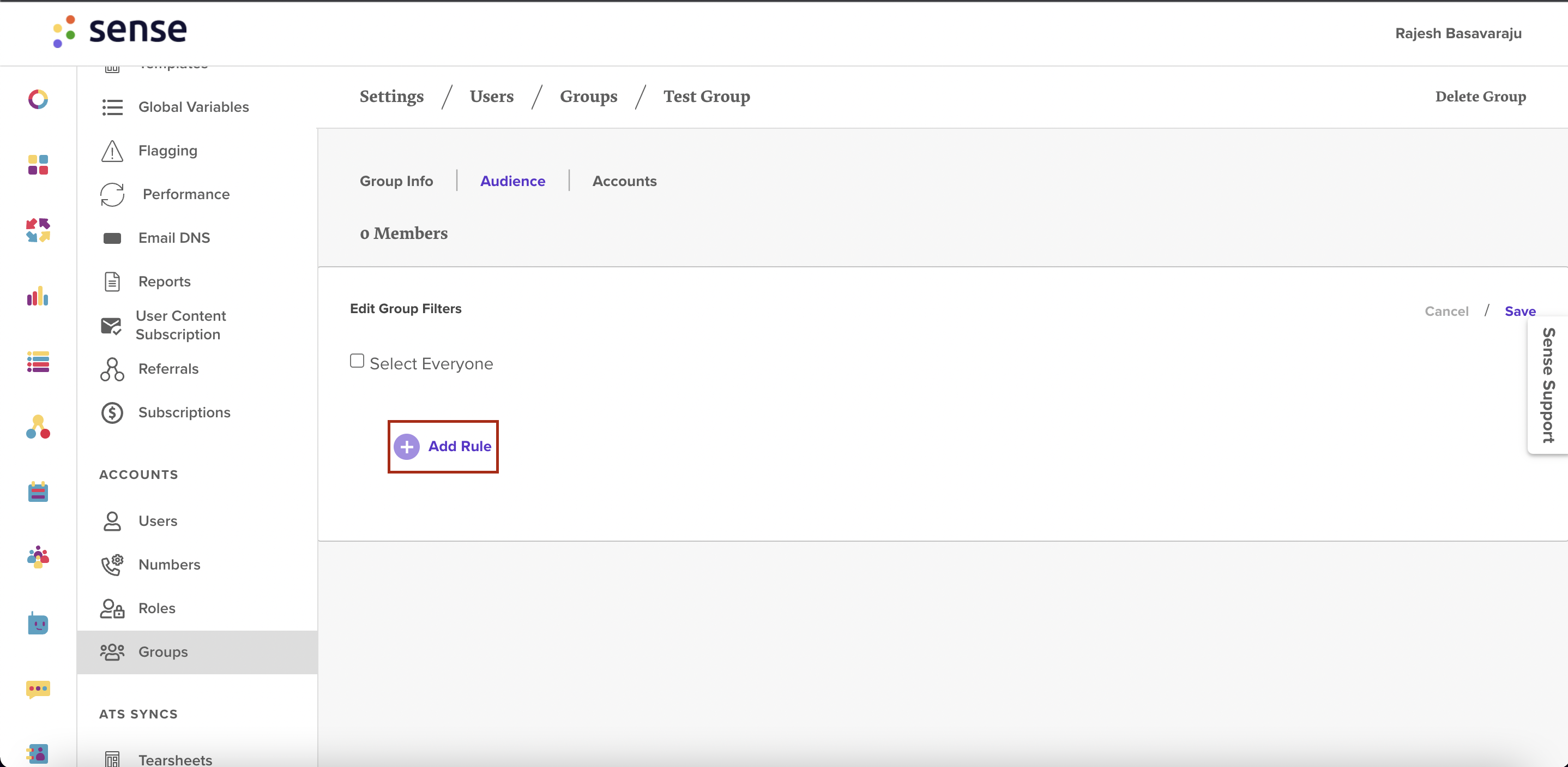 Click Save and Finish once created.

The created group can now be selected when assigning it to users.
NOTE: The Corporate Group will not allow the audience to be manipulated. They will need to create a child group. If they wish to filter audience members or add/create any additional filtering/rules based off of branches.