We've created a new place to easily add, remove, and manage your users of Sense Messaging. Check the status of invites, add new users and phone numbers, change user settings, cancel active accounts, and more through a newly improved self-service account management page.
Note: Requests for additional numbers must still be made through Sense Support or Customer Success, this page manages existing numbers only.
Access this page in your Sense platform
Access this page in your Sense platform
Click Settings in the left side panel
Then click Accounts to see all users you have permission to edit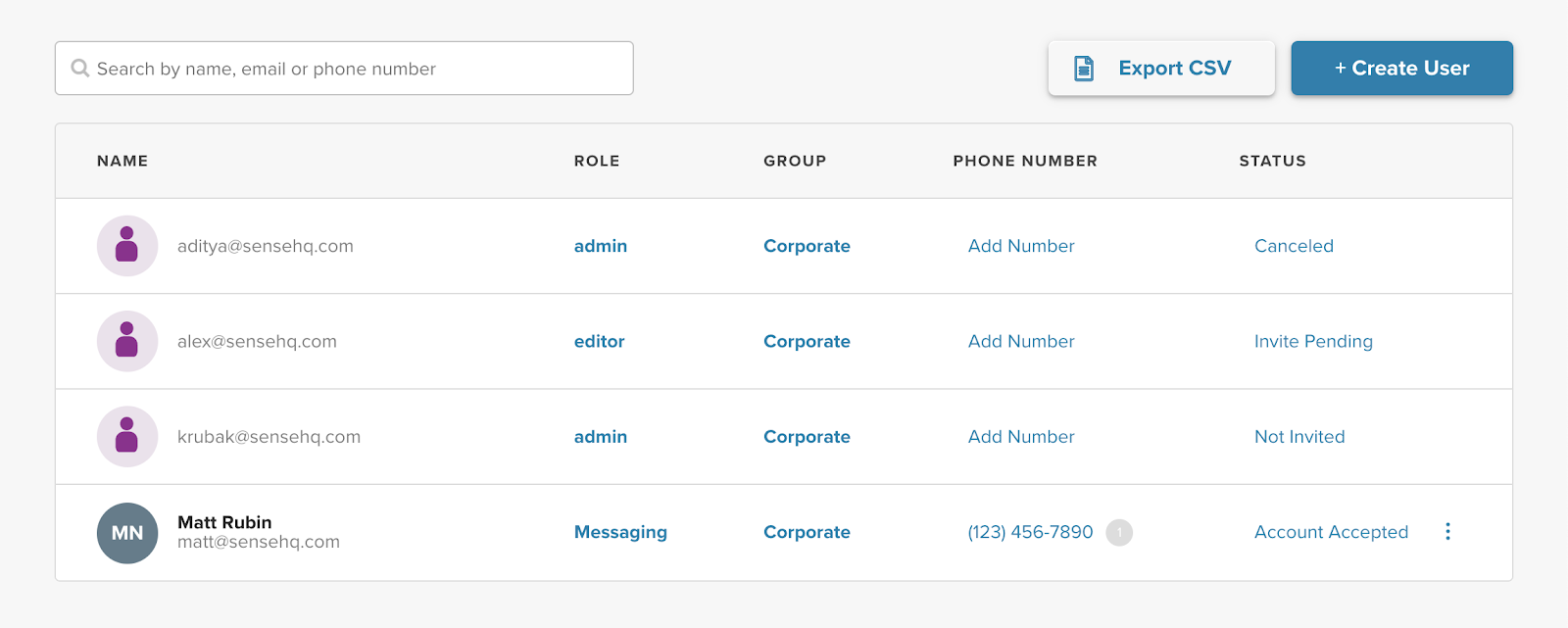 Export CSV
Generate a full list of all your active and invited accounts, roles, and messaging numbers.
Create User
Add new users to your Sense Agency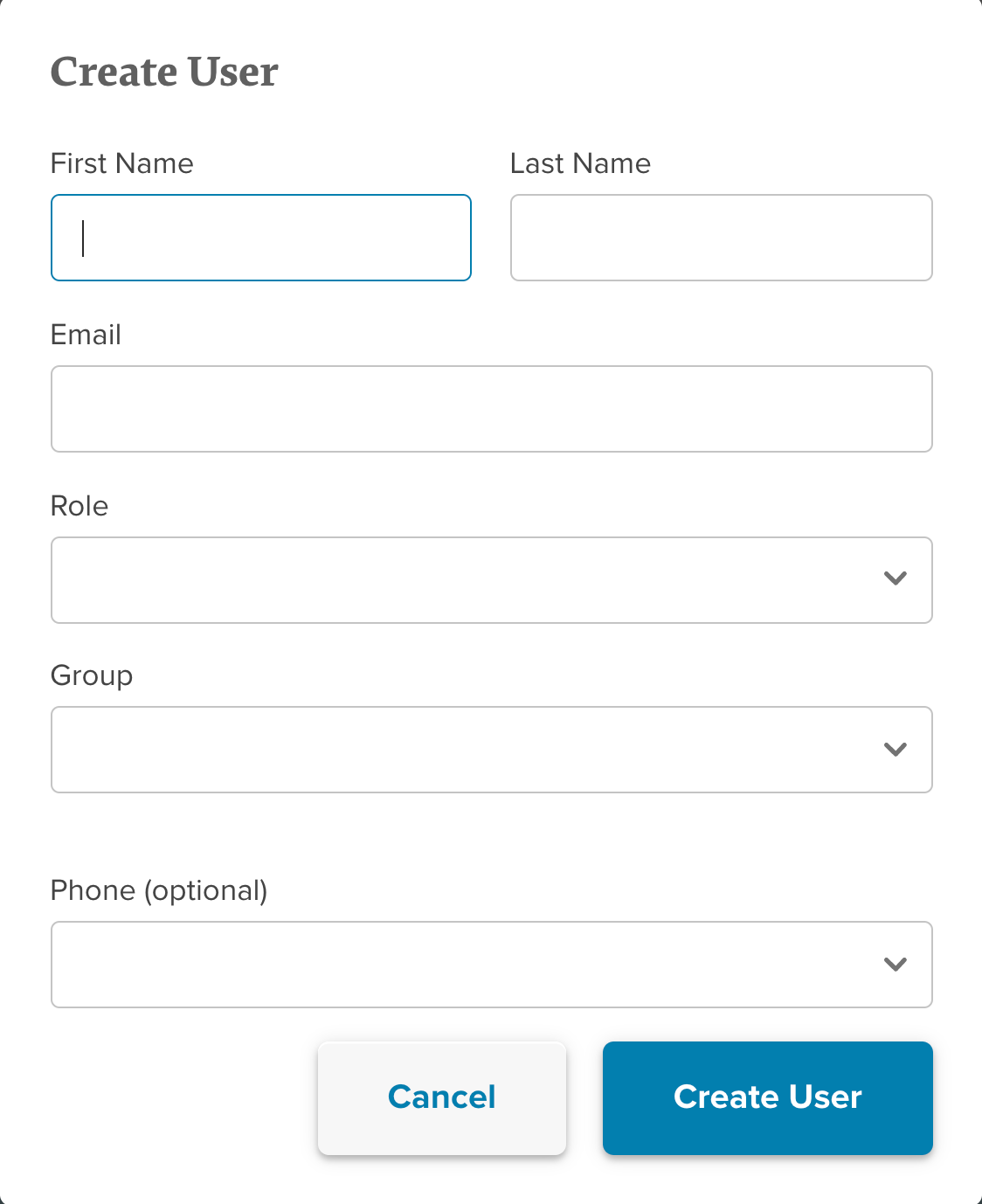 Phone Number
Add Numbers for new users: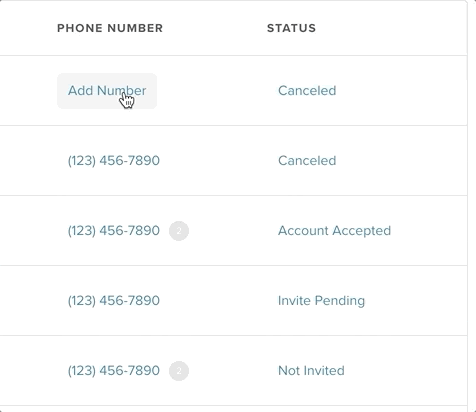 For users who share a number, hover over the icon next to a number to view who else is part of that shared inbox:

Status
You can view and change the status of your users and their invites by looking at the right-hand column. Here's what each status means and what you can do:
Not Invited: No invite sent yet. Click to send an invite.
Invite Pending: Click to resend the invite email or cancel the invite.
Canceled: Invite was canceled. Click to resend the invite.
Account Accepted: Click to deactivate the account.
Deactivated: Account was suspended. Click to un-suspend.