Select Email - Basic Editor from the type of touchpoints available. Then click on Save and continue.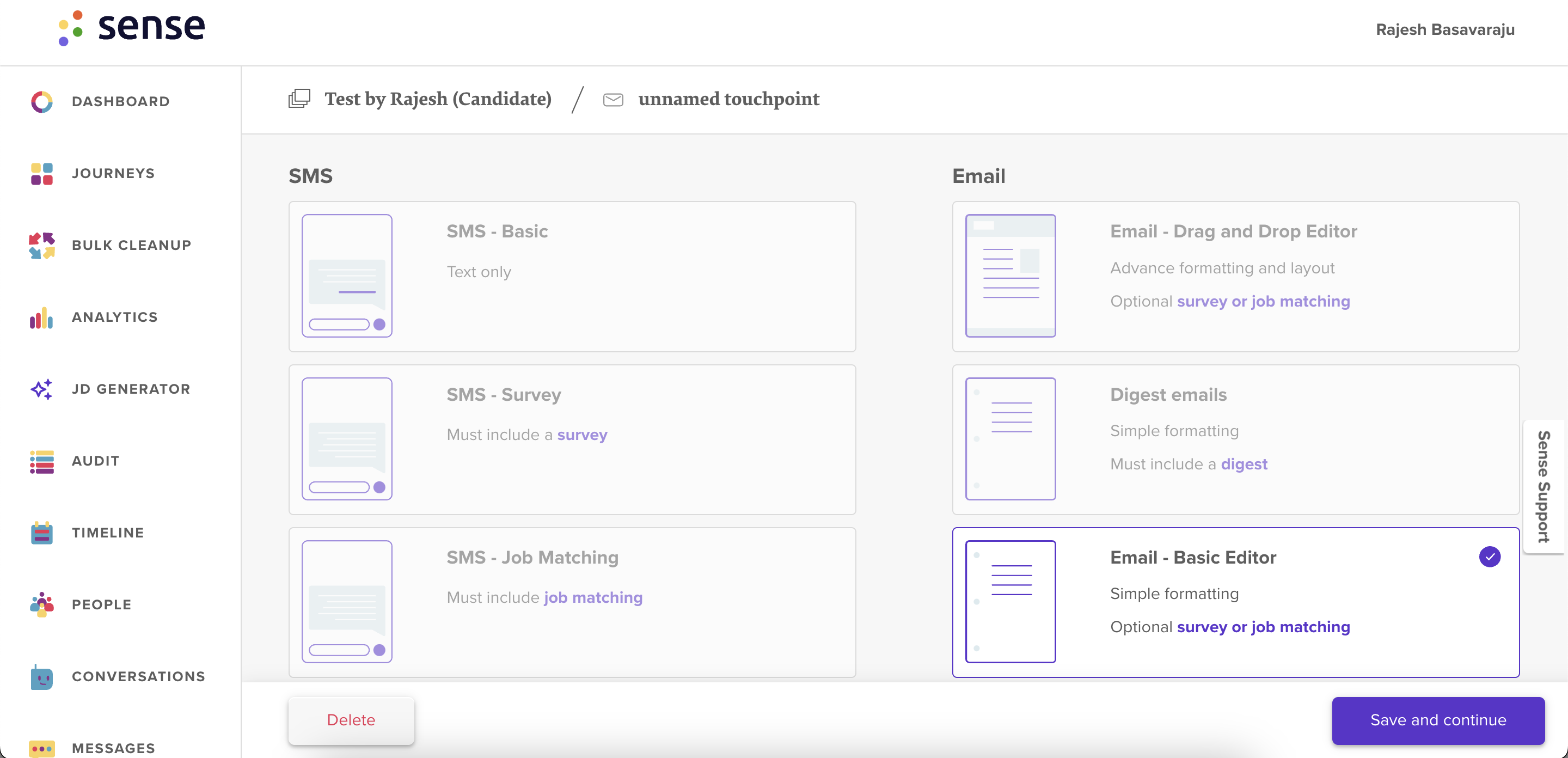 Fill basic details of touchpoint like touchpoint name, content type, sender name, sender mail, subject, recipient mailing address, CC, BCC and any attachments to be added.
Here you have the option to use templates. The template will give better formatting to your mail. If you do not have templates you can create them here.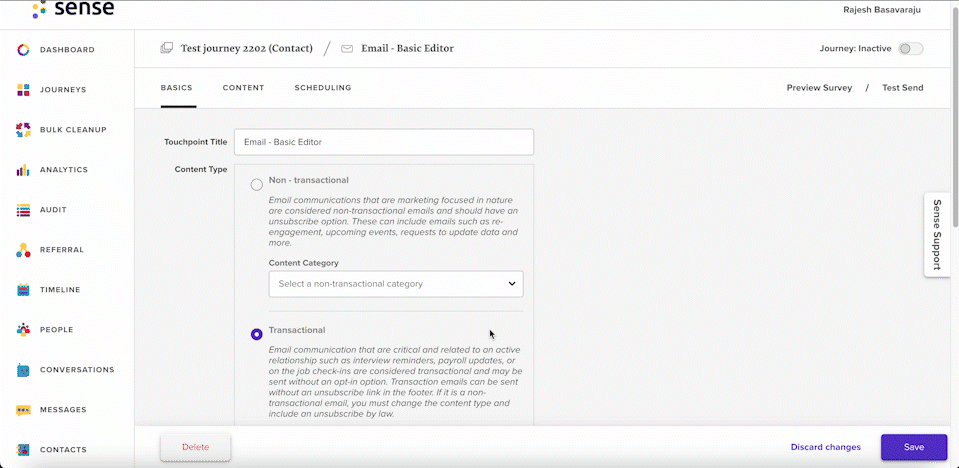 Then write the content in the text section.
Here you can
Create a survey by clicking on "

+ Add survey question

".

Add a message by clicking on "

Add message".

Add variables into your messages.