Select Email - Recruiting Chatbot from the type of touchpoints available. Then click on Save and continue.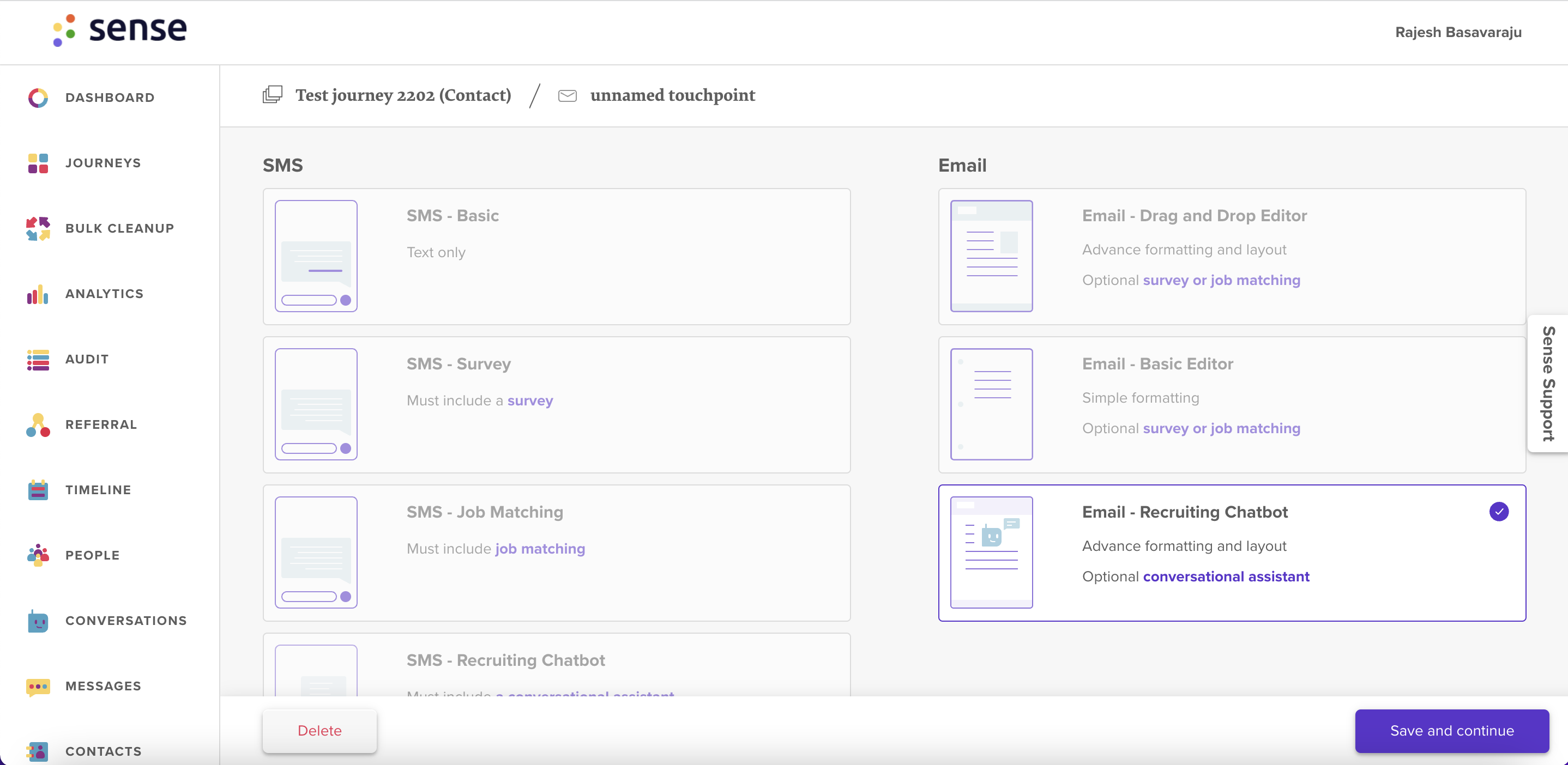 Fill basic details of touch point like touchpoint name, content type, sender name, sender mail, subject, recipient mailing address, CC, BCC and any attachments to be added.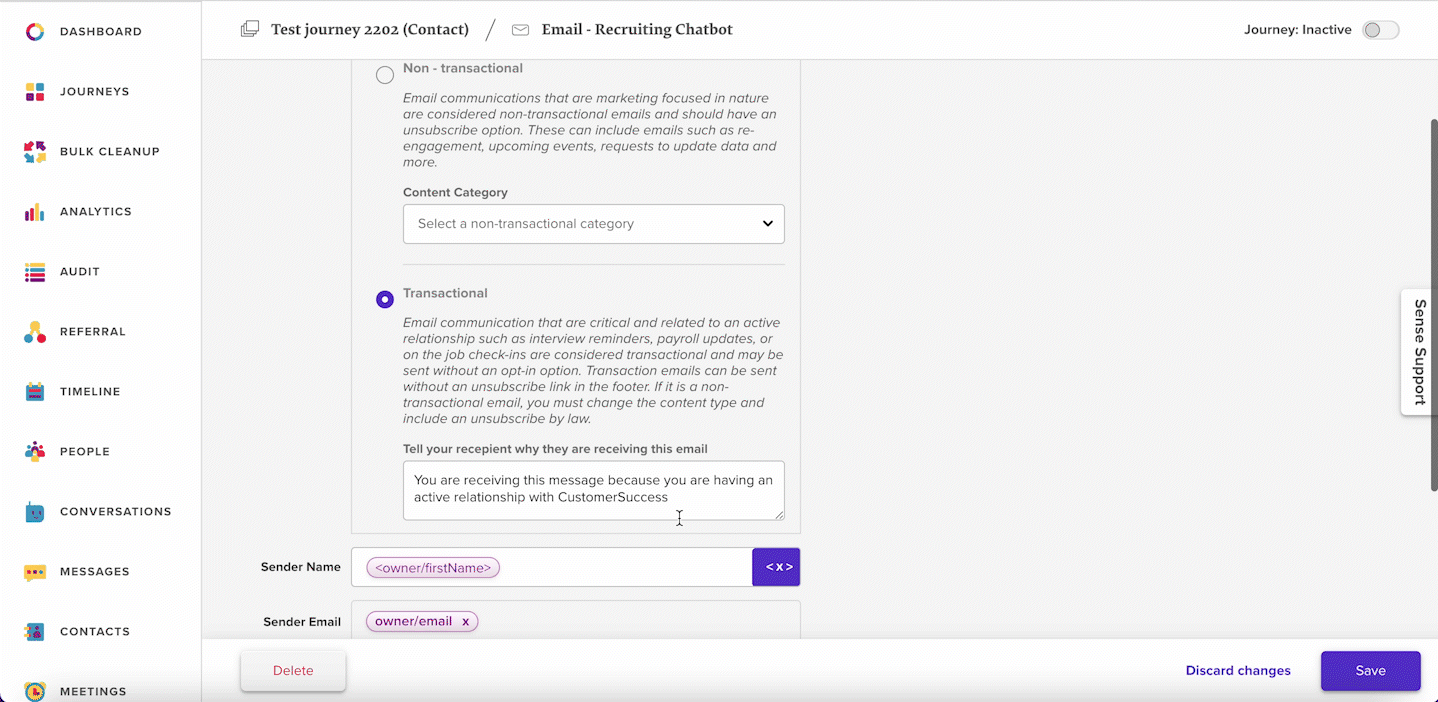 With the Sense Editor, you can easily drag and drop a variety of formatting and content modules: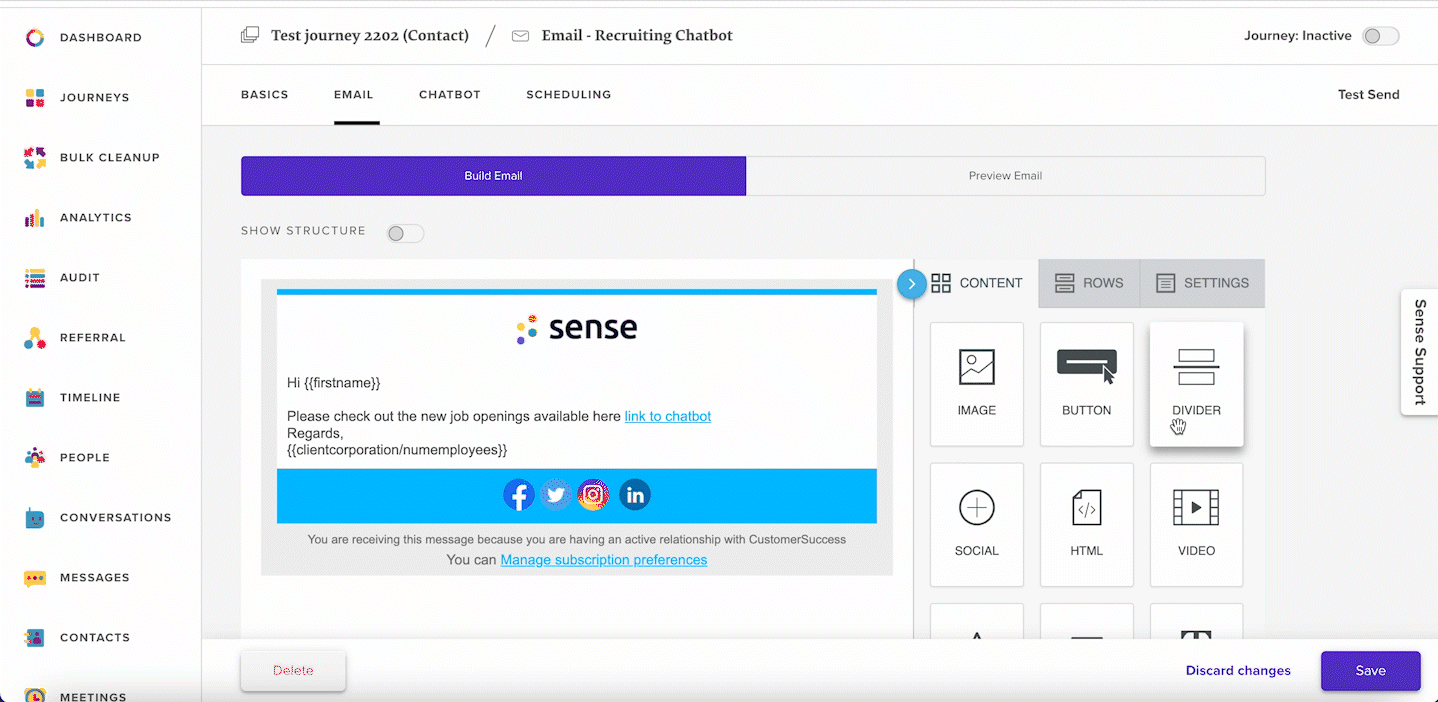 Formatting Rows

are available as layout modules that can be placed in your email to create a dynamic look with variety of content combinations row by row:

Drag-and-drop any of the following content modules into your touchpoint:

Text

Image

Button

Divider

Social icons

HTML

Video

Icons

Menu
Build as you go - add, move, or edit Formatting Rows and Content Modules in your touchpoint at any time!
We recommend starting by selecting the Formatting Rows you want to use - drag each box into your preferred spot in the email.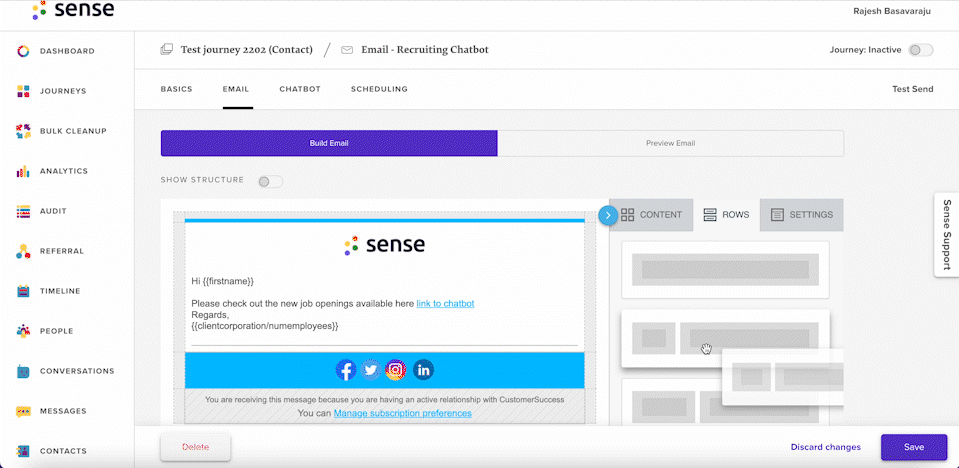 Add your copy directly in each module, and edit your text as you need.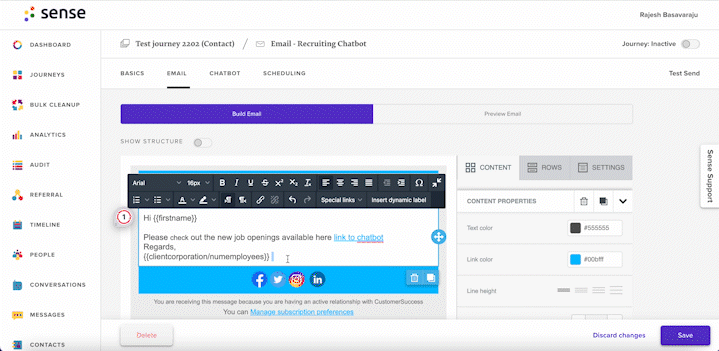 Drop in variables to make your emails and newsletters personalized, and add logos, images, and other media to make your touchpoint memorable.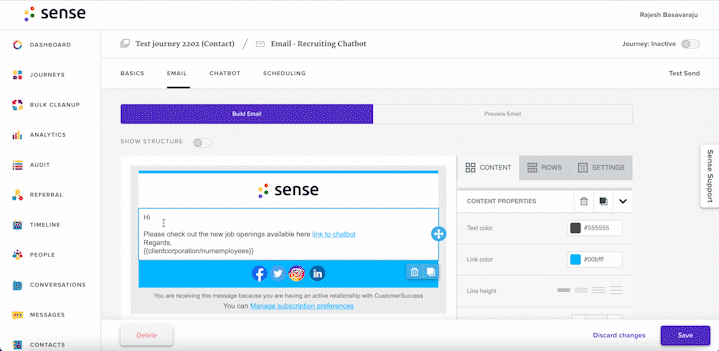 NOTE : If you have manually typed the variable, or if you copied the touchpoint from a different entity type then the touchpoint will not have the correct variable. So make sure you have the correct variable included before sending it.
All your company's Logos in one place:
Within the editor, you can also add all of your company's assets. These will be available for any future templates you create.
Click on the Chatbot tab to attach chatbot to touchpoint. It will show all the available Email/Web chatbots available to attach to touchpoint. Click on the desired Chatbot, preview will appear on the right side. Click on Attach to Touchpoint.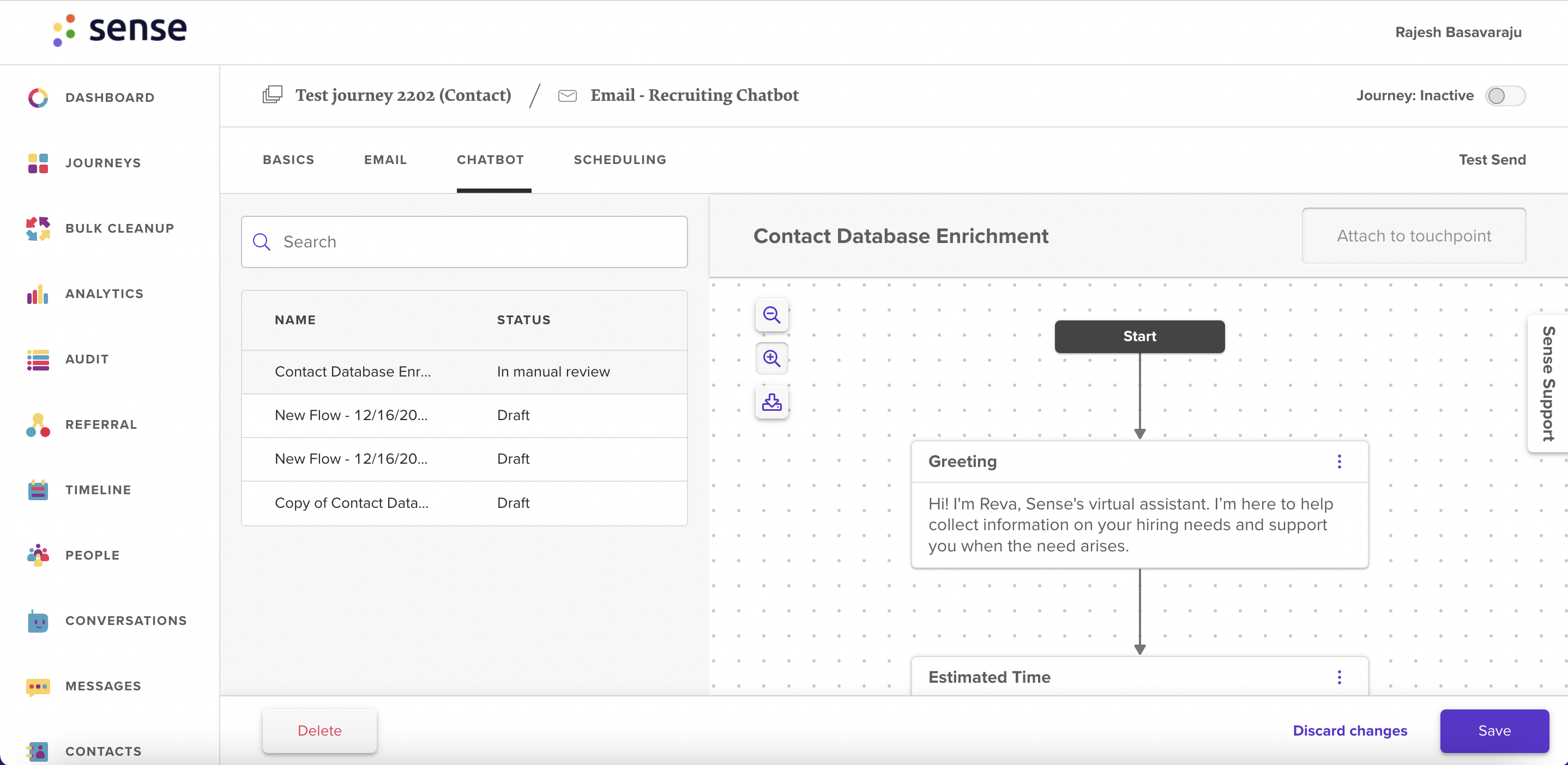 Alternatively, you can also insert the chatbot link in your text: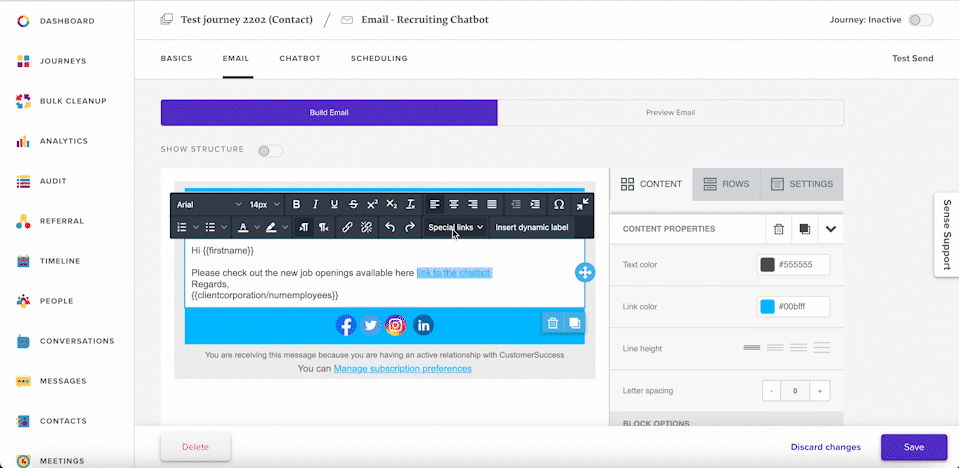 A preview is worth a thousand words:
Click the Preview Email tab

If using any custom variables, enter a name to simulate what the email will look like for that recipient.