Select SMS - Job Matching from the type of touchpoint. Then click on Save and continue.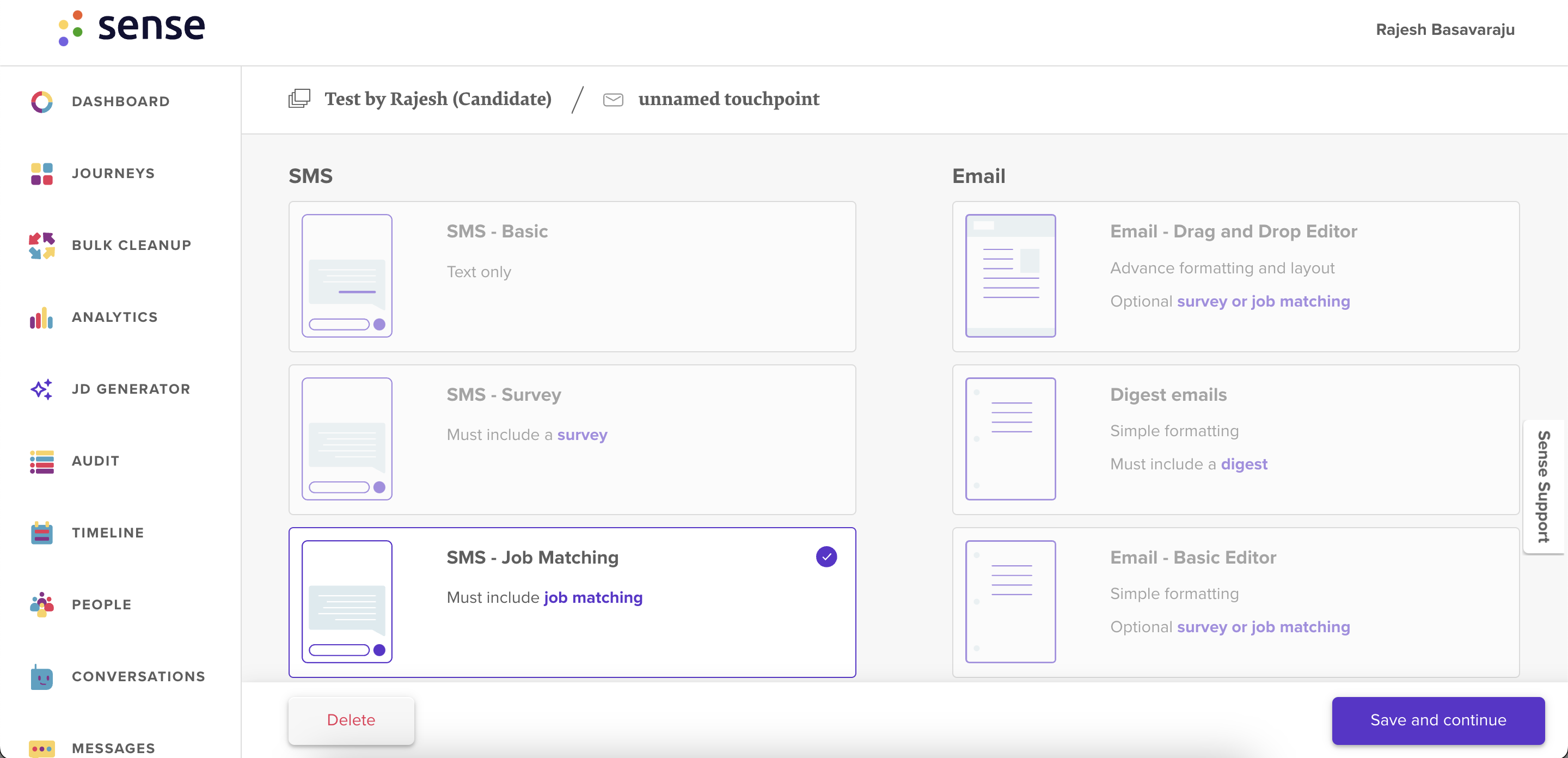 Then fill Touchpoint name, category, sender, recipient, and/or Alert emails.
Click on Save and continue.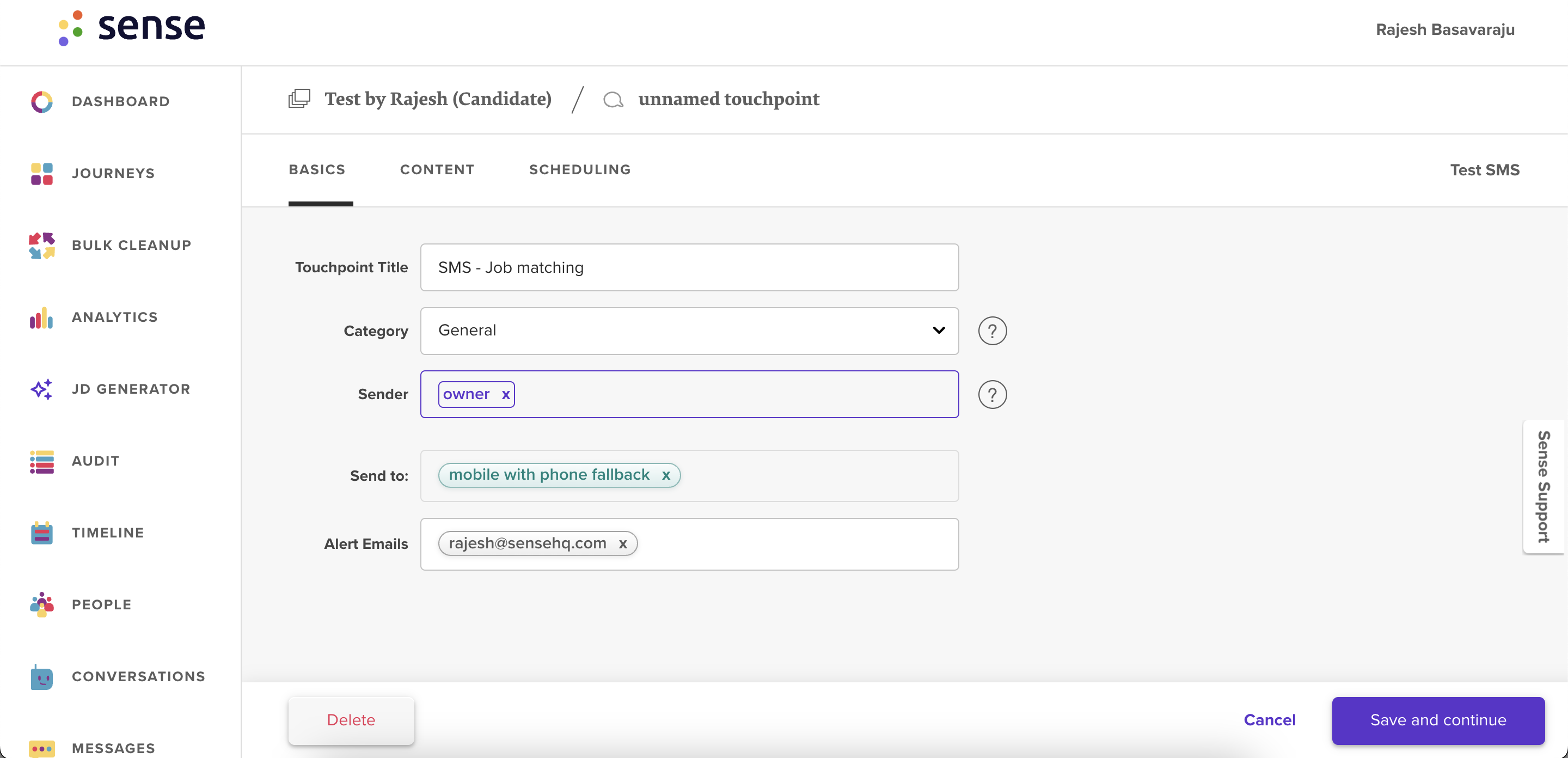 Then write the content in the message section. Check this article for best practices of writing text.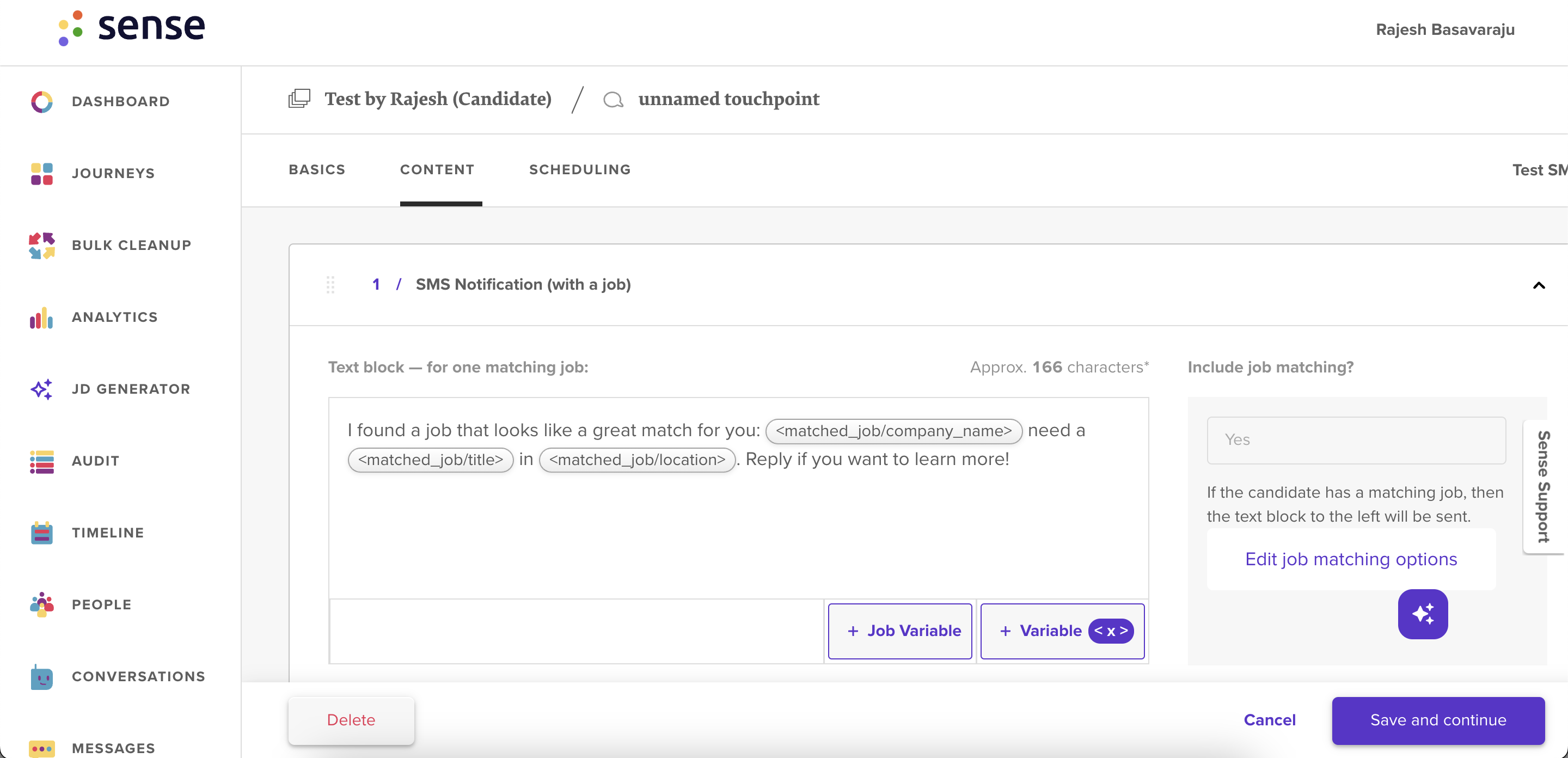 You can edit job matching options by clicking on the button "Edit job matching options".
Select required job matching skills and update them.