Select SMS - Recruiting Chatbot from the type of touchpoints available. Then click on Save and continue.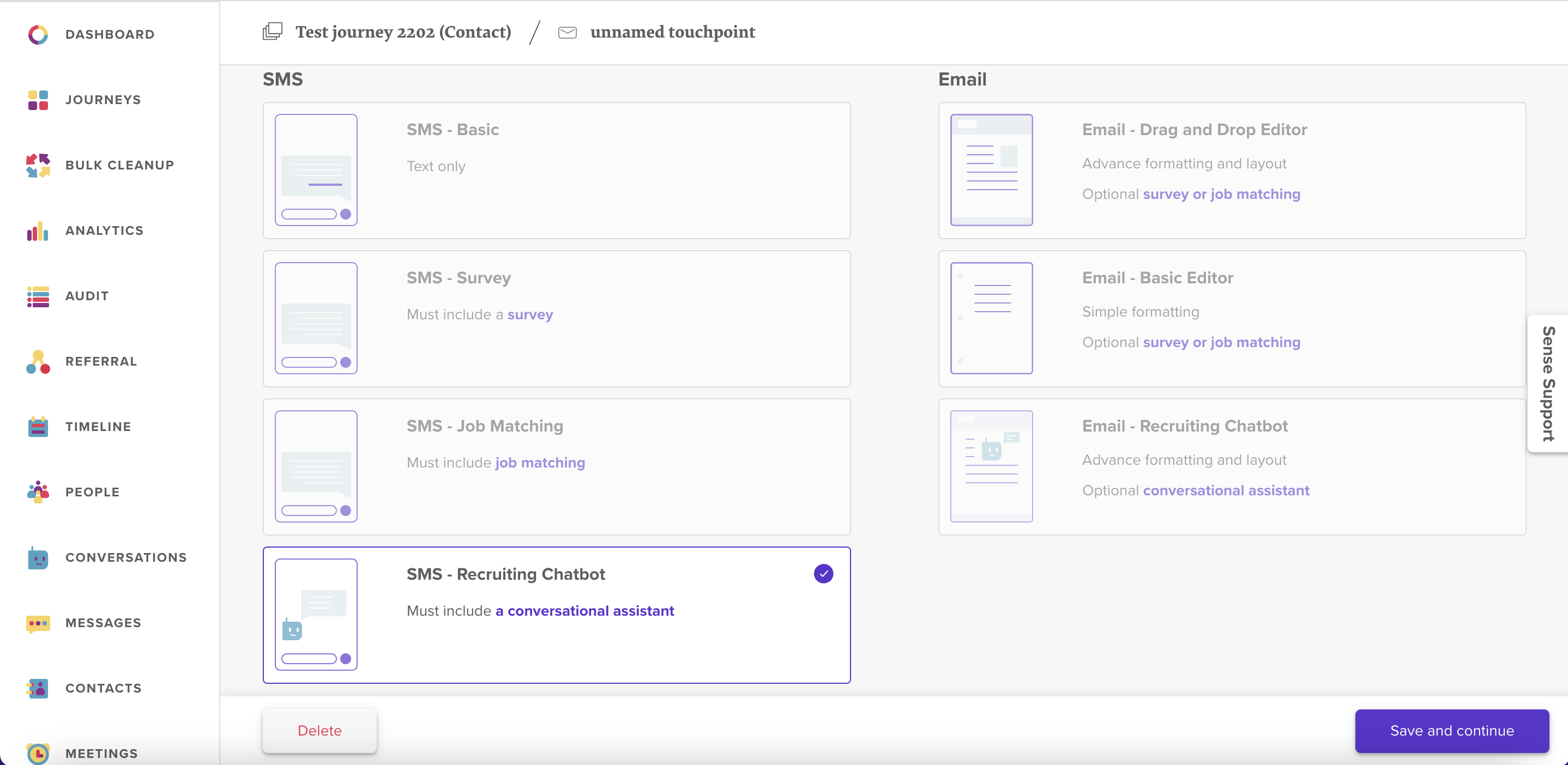 Fill basic details of touchpoint like touchpoint title, category and recipient details.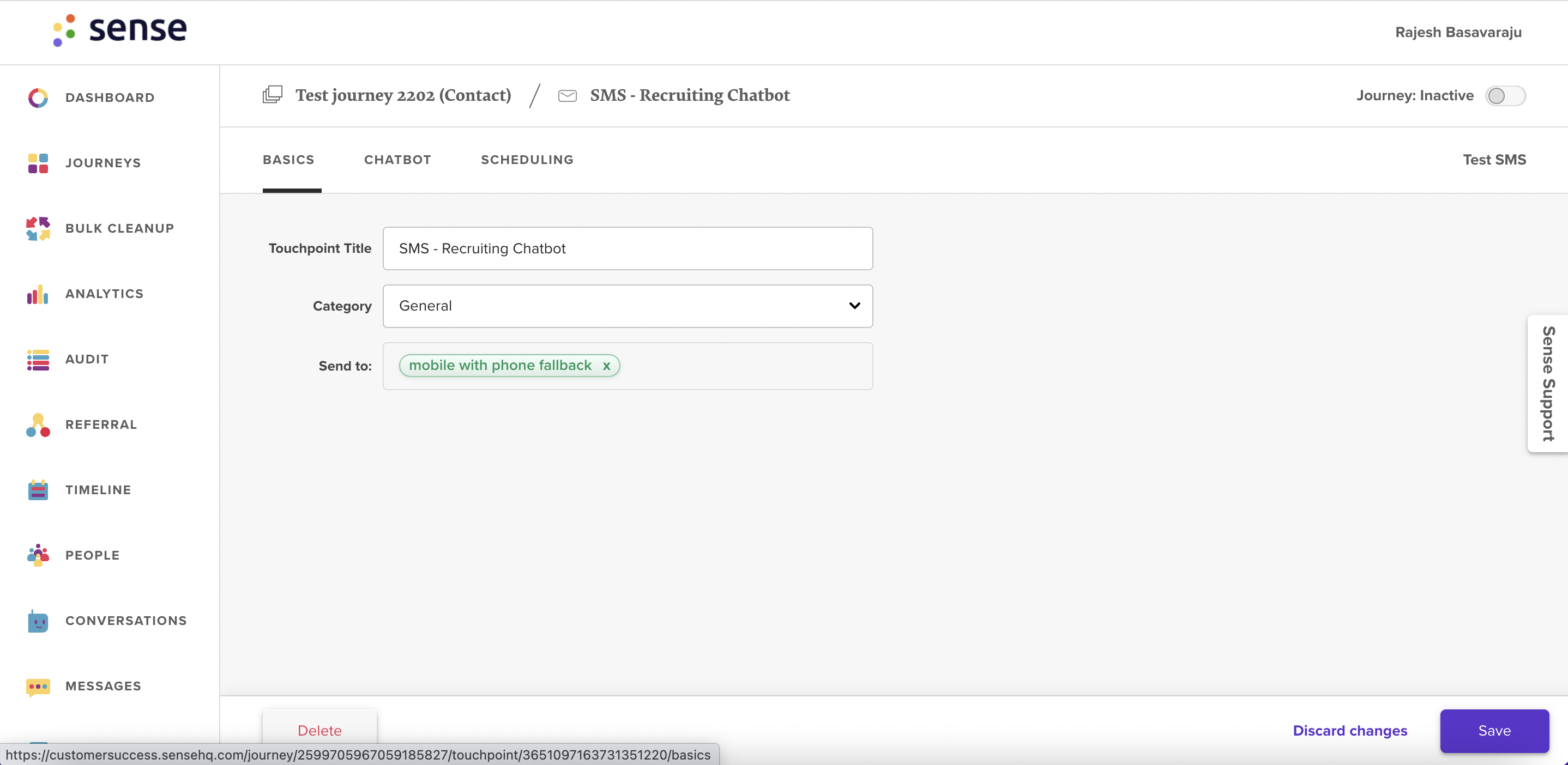 It will show all the SMS chatbots created by you using the Chatbot product. Select from the list which chatbot to be used for this touchpoint which will show the preview of it on the right side and click on "Attach to touchpoint".
Note: You can only select Ready to use / In use status Chatbots only.