Table of Contents
---
★ Overview
Having a preset email template saves you a lot of time in drafting emails repeatedly. Sense TRM allows you to have the templates for various scenarios in the recruitment process.
This article takes you through:
How to add new email templates on Sense TRM?

What are the editing and updating options available for the email templates?
---
★ Adding an Email Template
[1] Navigate to the Settings > General Configuration > Email Template.
[2] Click on New Template.
[3] Specify the email template name in the following pop-up, choose a template type, and upload the template.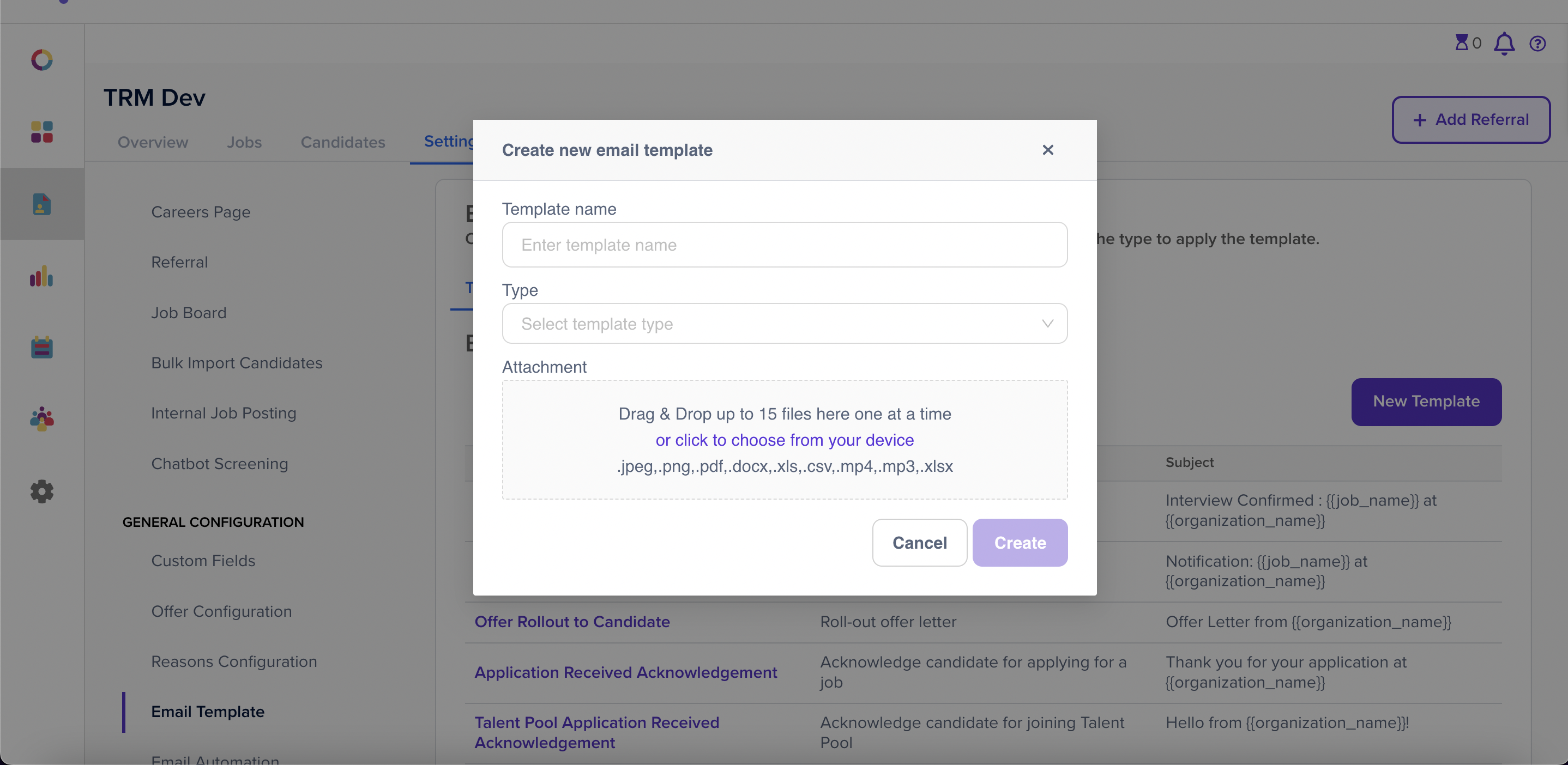 [4] Upon creating it, you can find the same listed in Email Templates.
---
★ Editing and Managing Email Templates
For updating the email template on Sense TRM:
[1] Navigate to Settings > General Configuration > Email Template.
[2] Click on the required template name in the list provided.
[3] From its details page, click on Edit.
[4] You can change the Subject, Body of the email, or Attachment from this screen.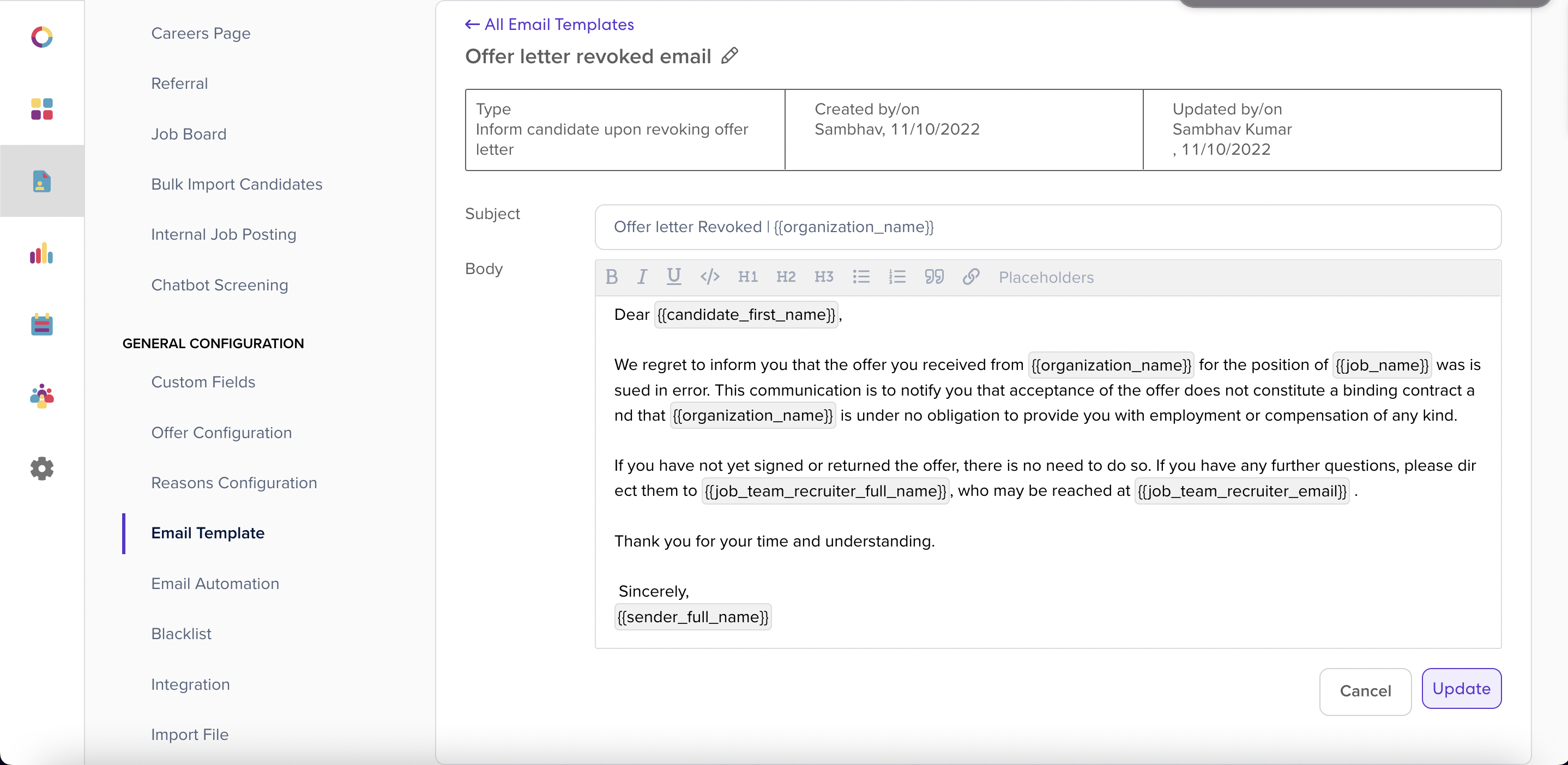 [5] Click on Update to save the changes.
What are Email Template Types: Email template type acts as a folder for specific kinds of email templates. You can add one or more email templates within an email template type and select the required one while performing the particular actions. Sense TRM provides 16 email template types to choose from.

Consider this example: you created two email templates with the Revoke Offer Letter Template. It implies you will have three email templates to choose from while canceling a sent offer letter. Please refer to the screenshot below:
Note:

The 16 email template types are

system-generated, and we keep adding new email template types to the list as we enhance our product.

These email template types are named according to the action/step, like revoking the offer letter in the above example.

The

General Email Template type

manages all the general communications you must send to candidates.
These are available from the Candidate Tab > Candidate Details Page > Send email and Candidate Tab > Bulk Action > Send email.