TABLE OF CONTENTS
---
Sense TRM has the following Job Boards integrations: Naukri, IIMJobs, and Monster. These integrations allow you to publish your jobs on these job boards with a click!
☆ Enabling Job Boards


To enable any of these for your organizations, follow the below steps:
1. Navigate to the Settings > Sourcing Information > Job Board.
2. You will find the list of available job board integrations Sense TRM is providing.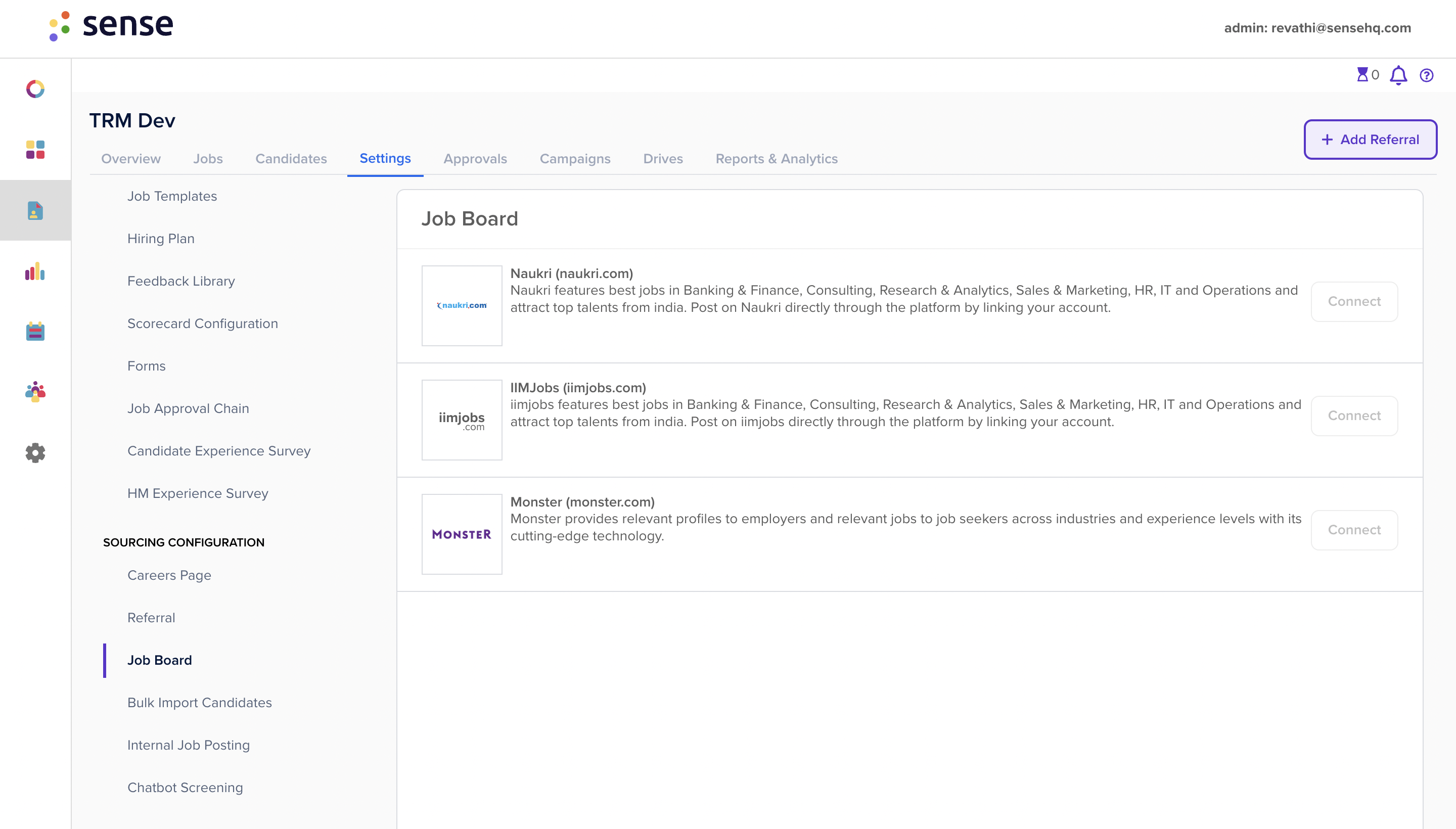 3. Click on Enable provided against the job board you want to enable.
4. The following pop-up will prompt you to enter the credentials to the respective job board.
5. Upon adding them, click on Connect to complete the process.
☆ Publishing a Job
Upon enabling the required job board(s) integration for your account, you will get the job board listed for publishing a job.
Follow the below steps to publish a job on a job board:
Navigate to Jobs and select a job.

From the details page, go to Job Boards within Source Candidates.

The button label will be Post Job if you have enabled the integration.

Upon clicking Post Job, the job will be published on the respective job board.

The button label will enable <Job Board Name> if you do not enable the integration.
And the integration page will open on a new tab. Further, follow the steps provided in Enabling Job Boards.