Table of Contents
---
★ Overview
Sense's artificial intelligence solutions are designed to help recruiting teams become more efficient and create higher-quality content, making the recruitment process more efficient and reducing the need for repetitive work. This allows recruiters to focus on more complex and creative tasks by saving time with various tasks using AI.
Sense AI allows you to generate various types of content, such as full Job Descriptions, Pre-screening Questions, and quick Resumes for candidates. It also helps you generate SMS messages in Sense Messaging and create content for Journeys in Sense Engage with just one click.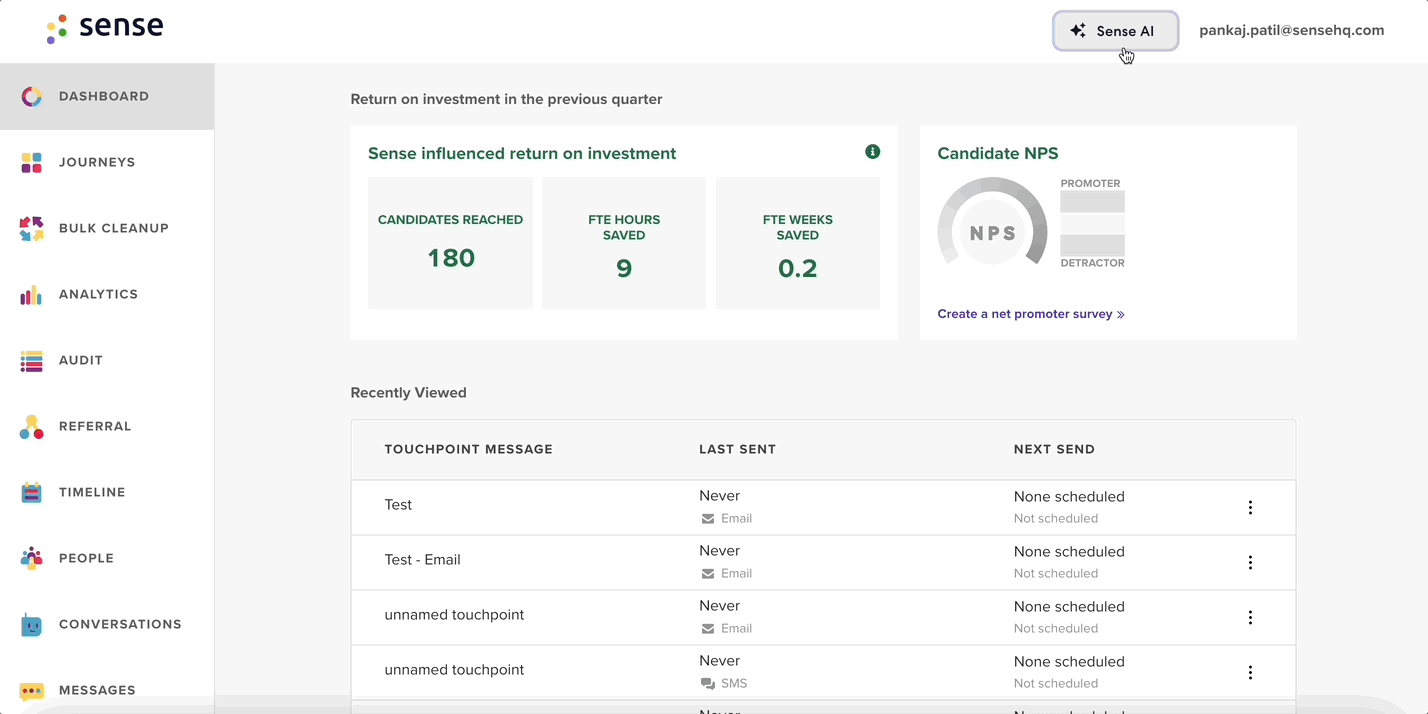 ---
★ Sense AI use cases
➠ Generate full Job Descriptions with a job title and brief description as inputs.
➠ Create Pre-screen Questions with a job title or job description as inputs.
➠ Generate Resumes to speed up candidate screening.
➠ Summarizes Survey Responses in a readable format.
➠ Write or enhance the SMS for Sense Messaging.
➠ Create or enhance your content while writing SMS/Emails in Journeys.
➠ Shows Job Recommendations for candidates in Sense TRM.
---
★ What's Covered
Sense AI generator consists of the following features;
▶ Pre-screening Questions Generator
▶ SMS Generator for Sense Messaging
▶ Content Generator for Sense Engage
▶ Job Recommendations for Candidates in Sense TRM
---
★ Enablement (Role Settings)
All of Sense AI's features are available to all agencies by default. Furthermore, we have incorporated distinct Role Settings for all Sense AI features. This offers you the flexibility to determine which role groups should be able to see/use specific Sense AI features.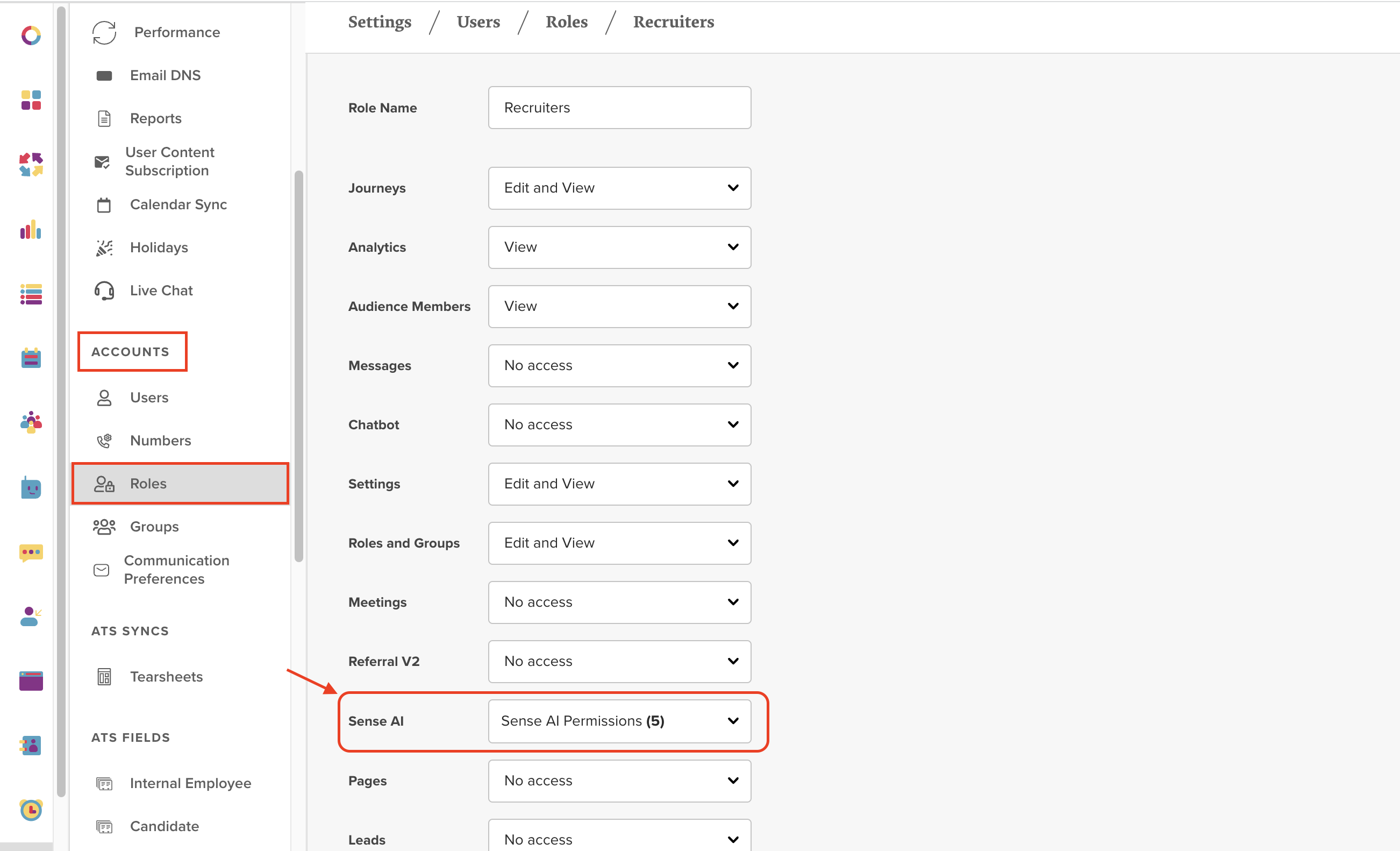 ➥ To access the Role Settings,
Log in to Sense.
Navigate to Settings.

Go to

Accounts > Roles.

Open the role for which you wish to configure the Sense AI feature permissions.

➥

Reference

: Please refer to the complete "Creating a New Role" article for information on creating a new role.

Scroll down and navigate to the Sense AI permissions.

Use the drop-down menu to 'enable/disable' the specific Sense AI features for your selected role. Click Save.