In order to create an account, you will need to find your invitation email in your inbox.

(If you did not receive this email, and should have a Messaging account, please reach out to your Sense Admin)
In the email you will find 2 separate links: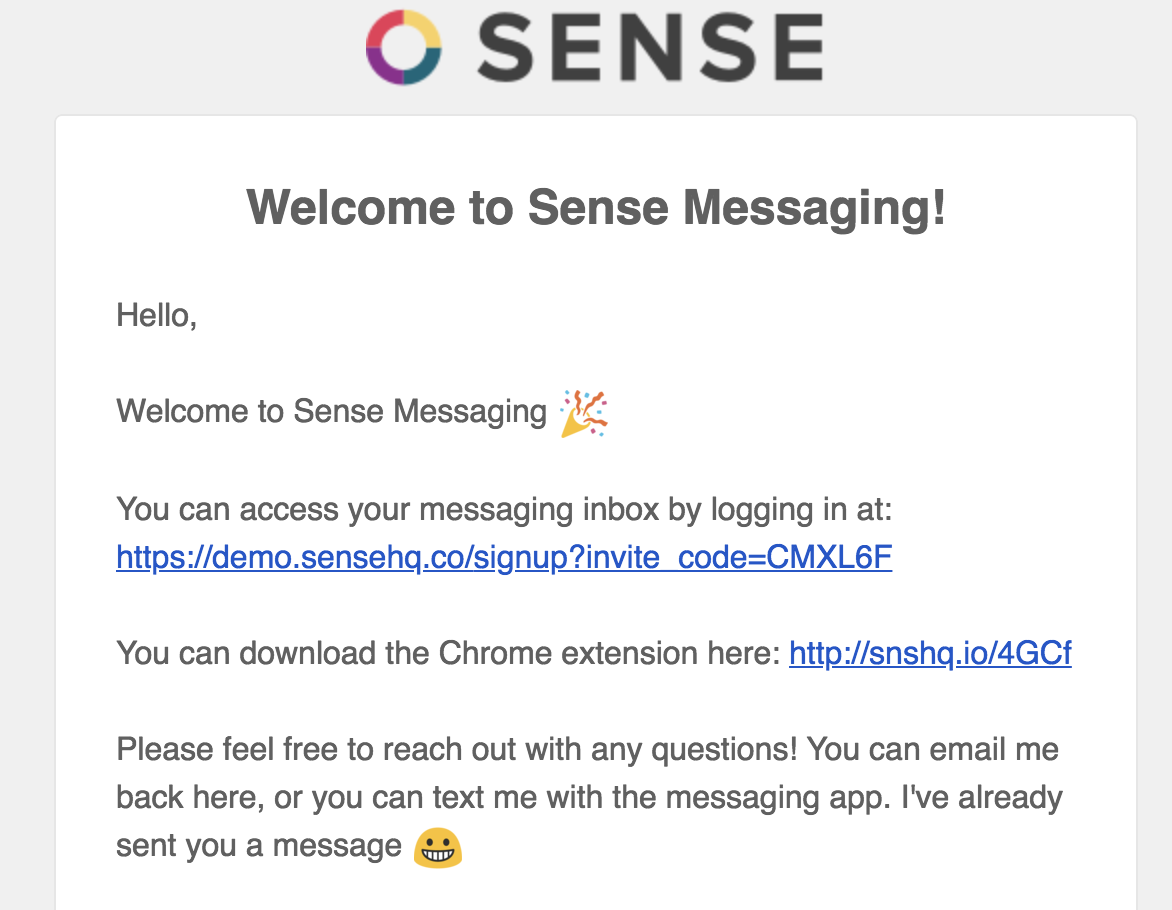 The first link will take you to create your account and will ask you to fill in your name and create a password. Please complete this first. This is a one-time-use link.
The second link will allow you to download the Chrome Extension for Sense Messaging.
NOTE : You must be using a Chrome browser in order to leverage this tool.
After you've logged in to the Sense Web App, download the Chrome Extension from the link in the email. Check Extension settings for more details.
While you are still logged into the Web App, go to your ATS tab and refresh the page.
Tap the Sense extension icon to open the extension on your screen and you're on your way!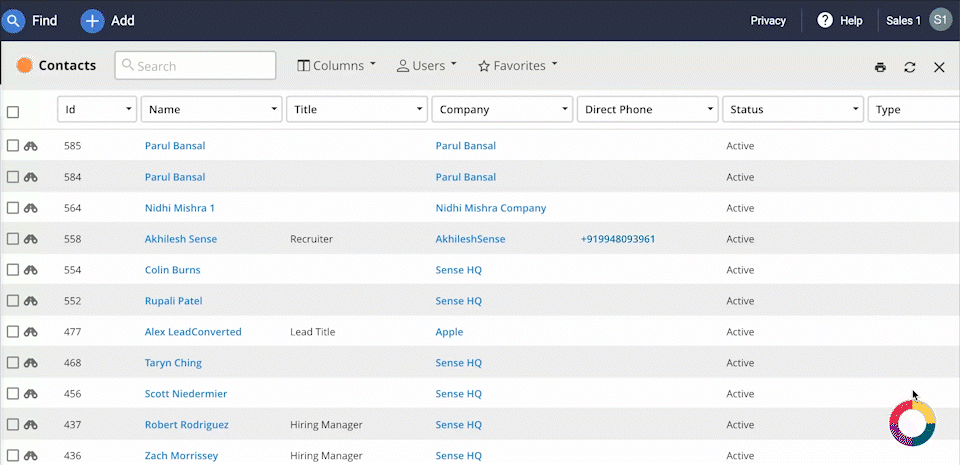 Once completed, you should be all set to begin messaging!