To reach your messaging account settings,
Click the "Messaging" tab in the dashboard and then click Name of the Inbox. And select Settings.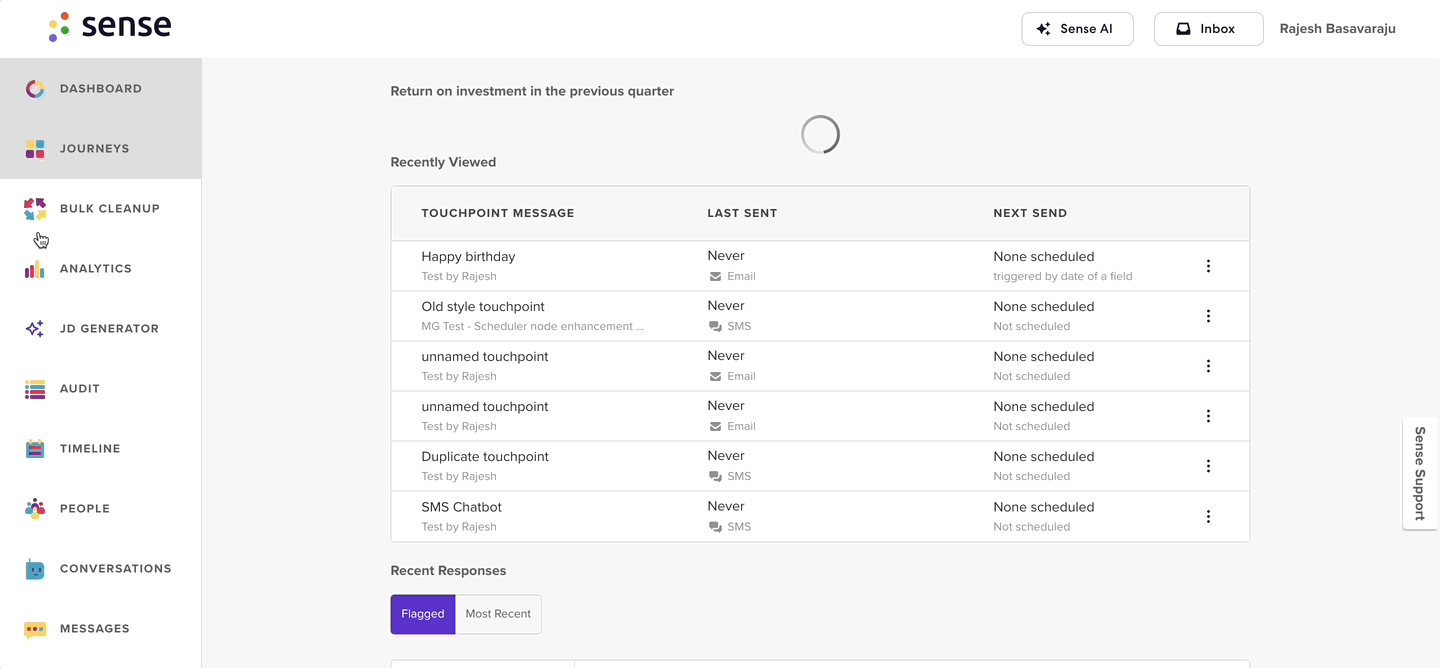 There are a number of different settings you can customize for your Sense Messaging account!
Photo
Your photo will only appear in the settings for now but will soon be visible in the Chrome extension dropdown and messaging threads. Click on Upload photo and select it from the target folder.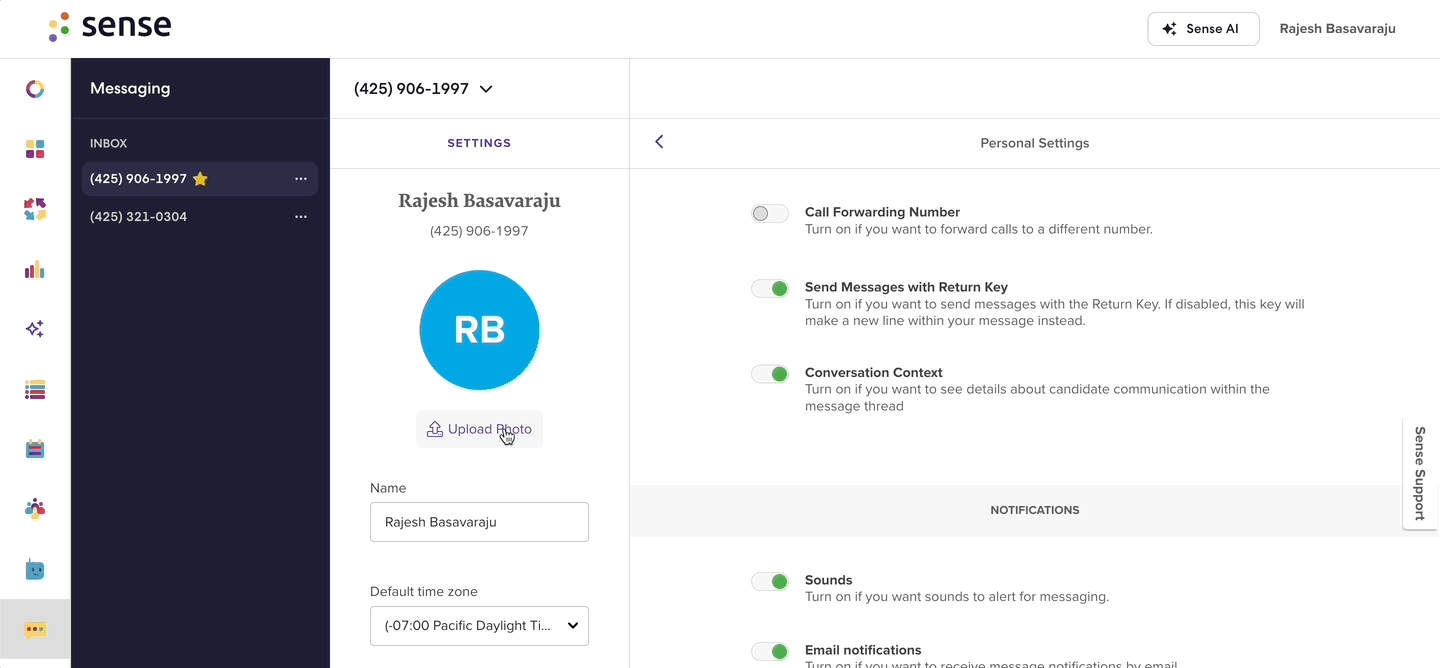 Name
Update & modify your messaging name (this will change the agent_first_name and agent_full_name variables in your messages).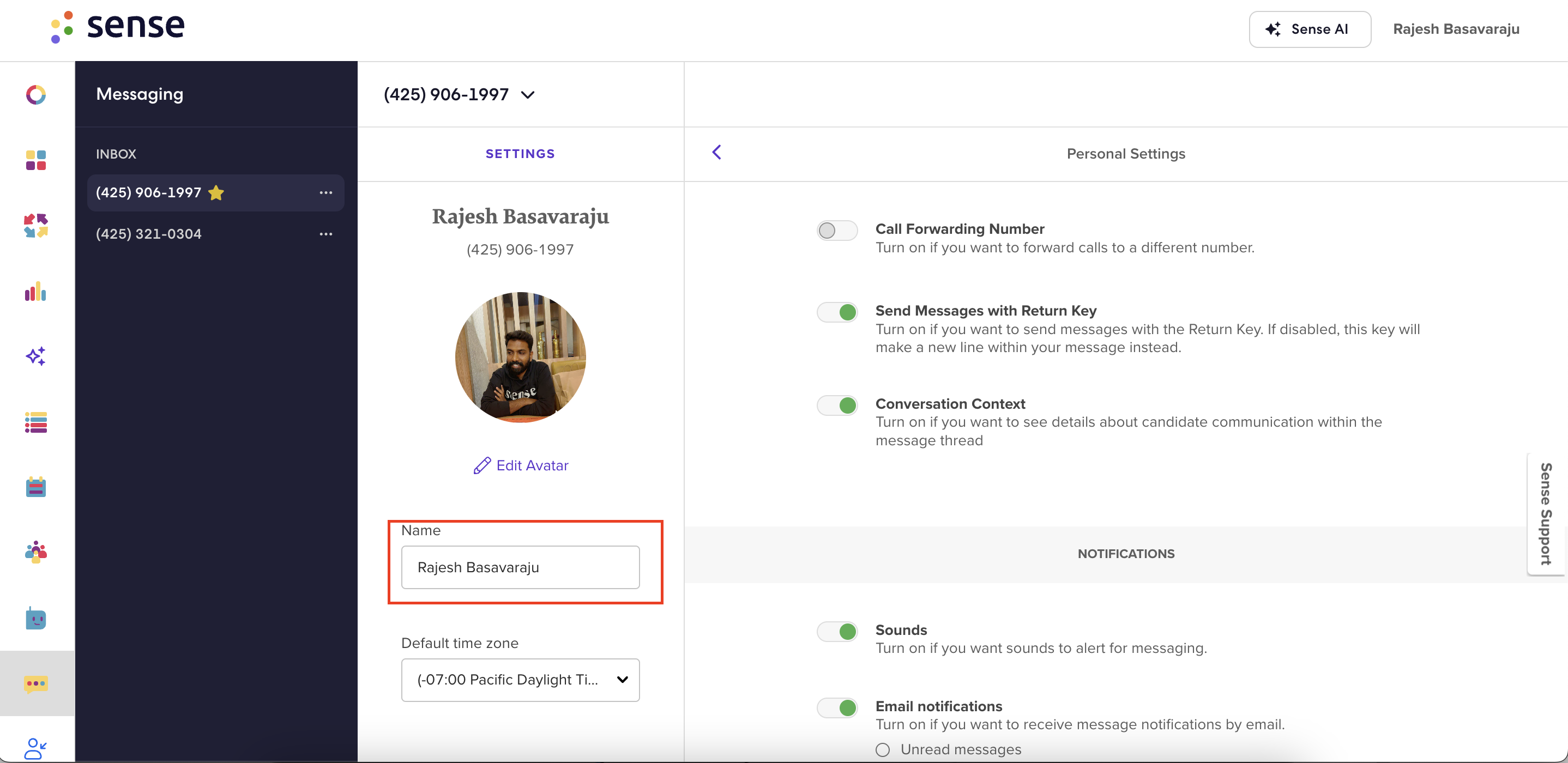 Default time zone
Easily adjust the time zone that you're in! Perfect for those days that you may be traveling or working remotely from a different location. Click on Default Time Zone and select the time zone from the available options.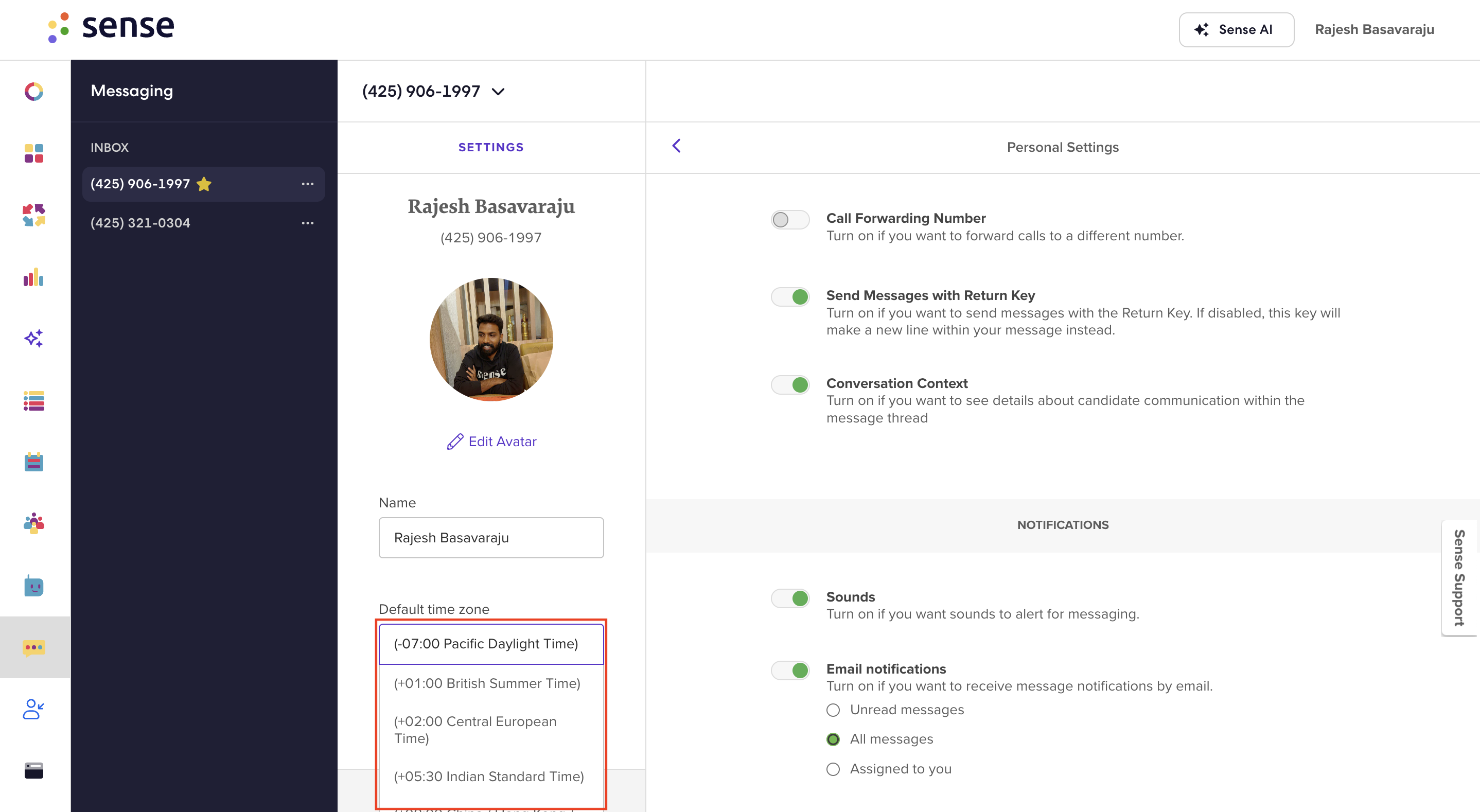 Call Forwarding
Users with virtual numbers can now set and edit their own call forwarding number right from within Sense Messaging. When a call forwarding number is set up, a new icon will appear to the Sense Messaging number on a user's profile.
NOTE:

If you are in a shared inbox, updating the call forwarding number will be updated for all users on that number.
This is only for telephony and cannot be conducted with hosted numbers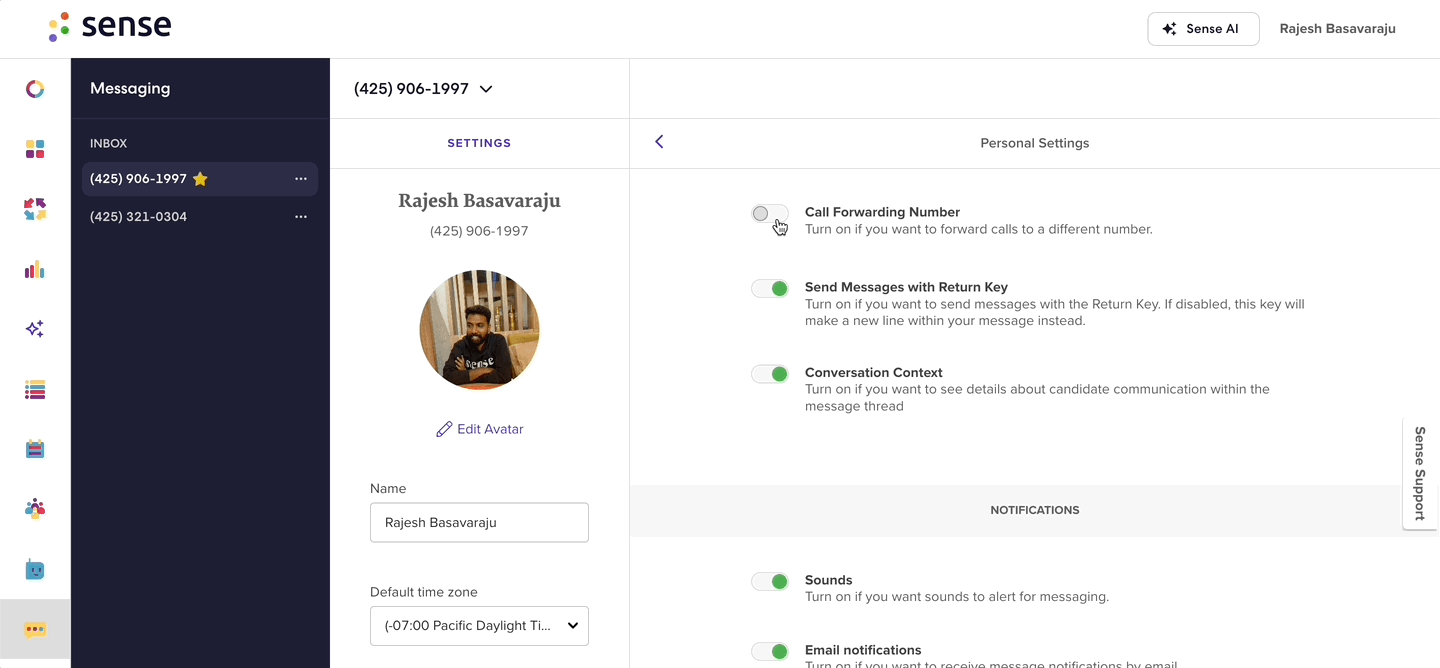 Send Messages with Return Key
Users can turn this setting on if they prefer to send messages with the Return Key. When disabled, this key will make a new line within messages instead and need to press "Send".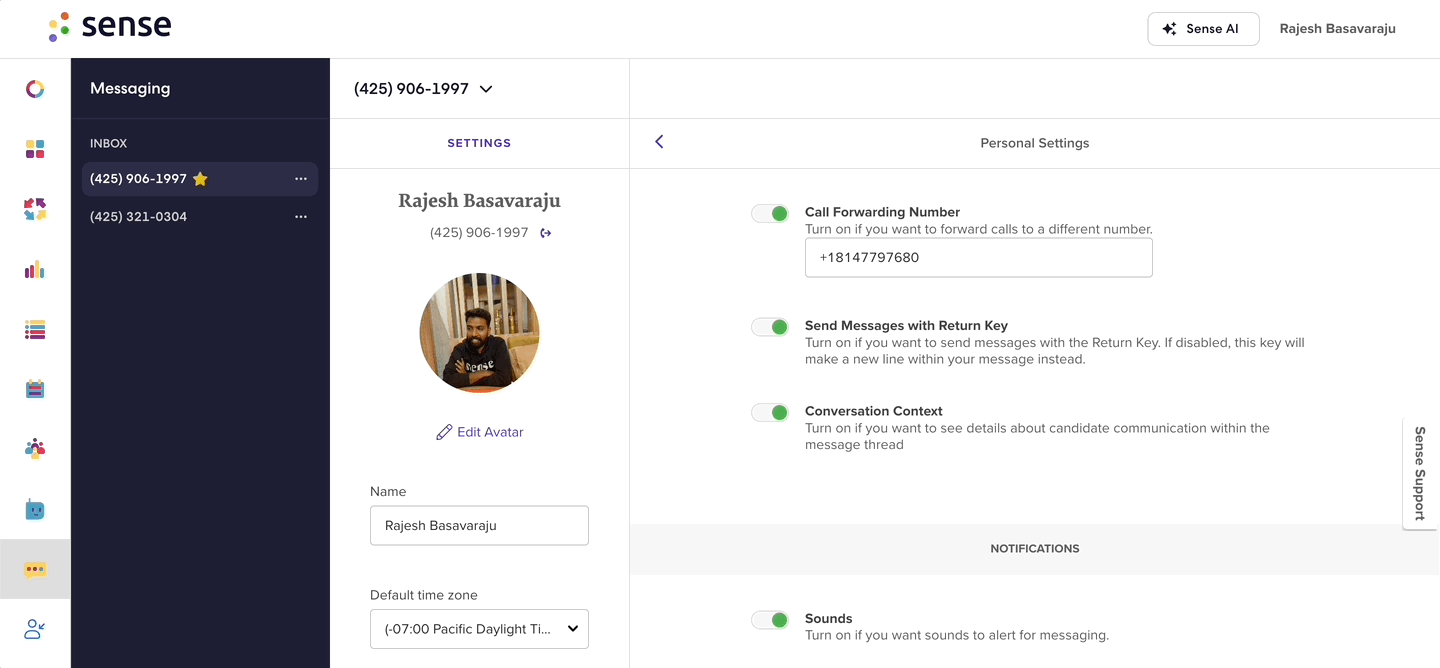 Conversation Context
Please just turn it on if you want to see details about candidate communication within the message thread.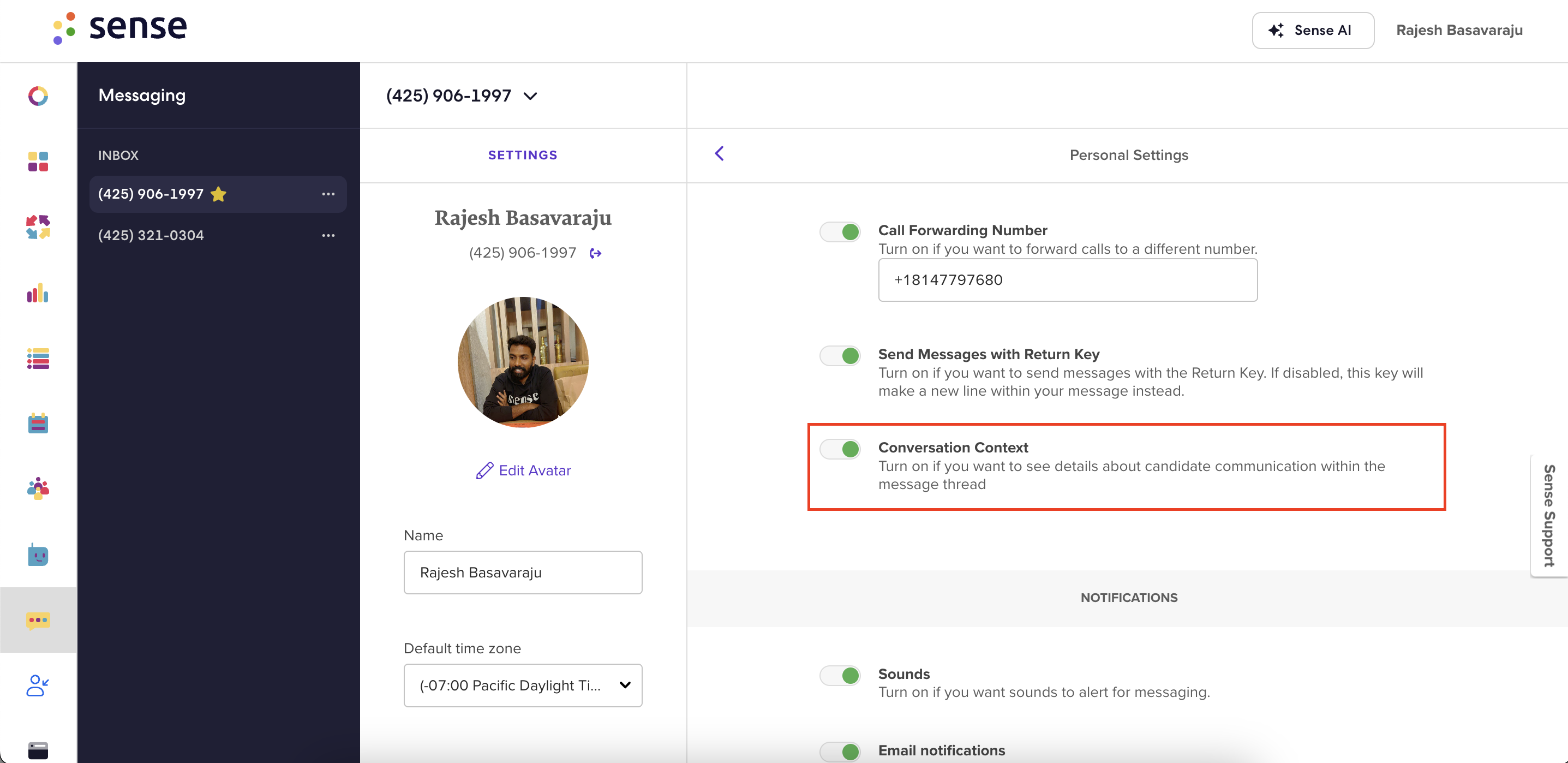 Sounds
Enable sounds for outgoing and incoming messages (note: you must have sounds enabled for your browser and machine)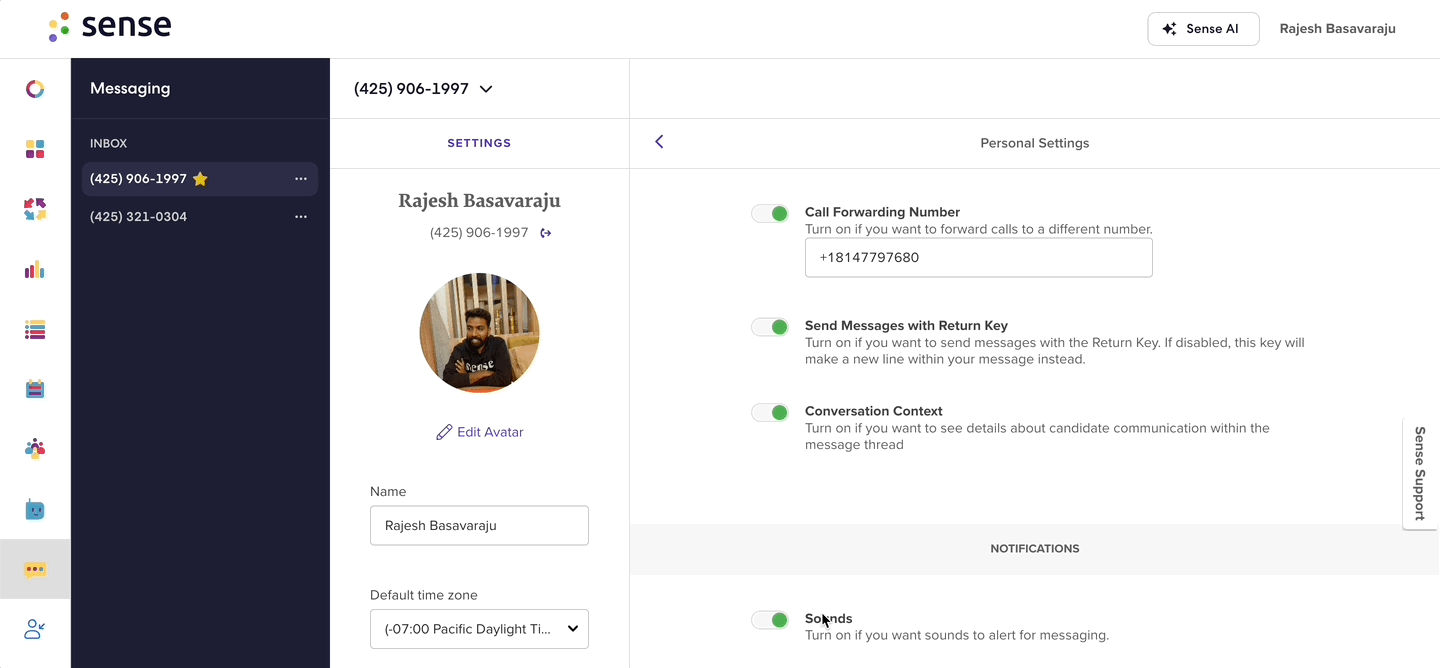 Email notifications
Receive an email alert for messages that are unread within the last 5 minutes or for any incoming message. And you can set whether you need mail for all messages or Unread messages.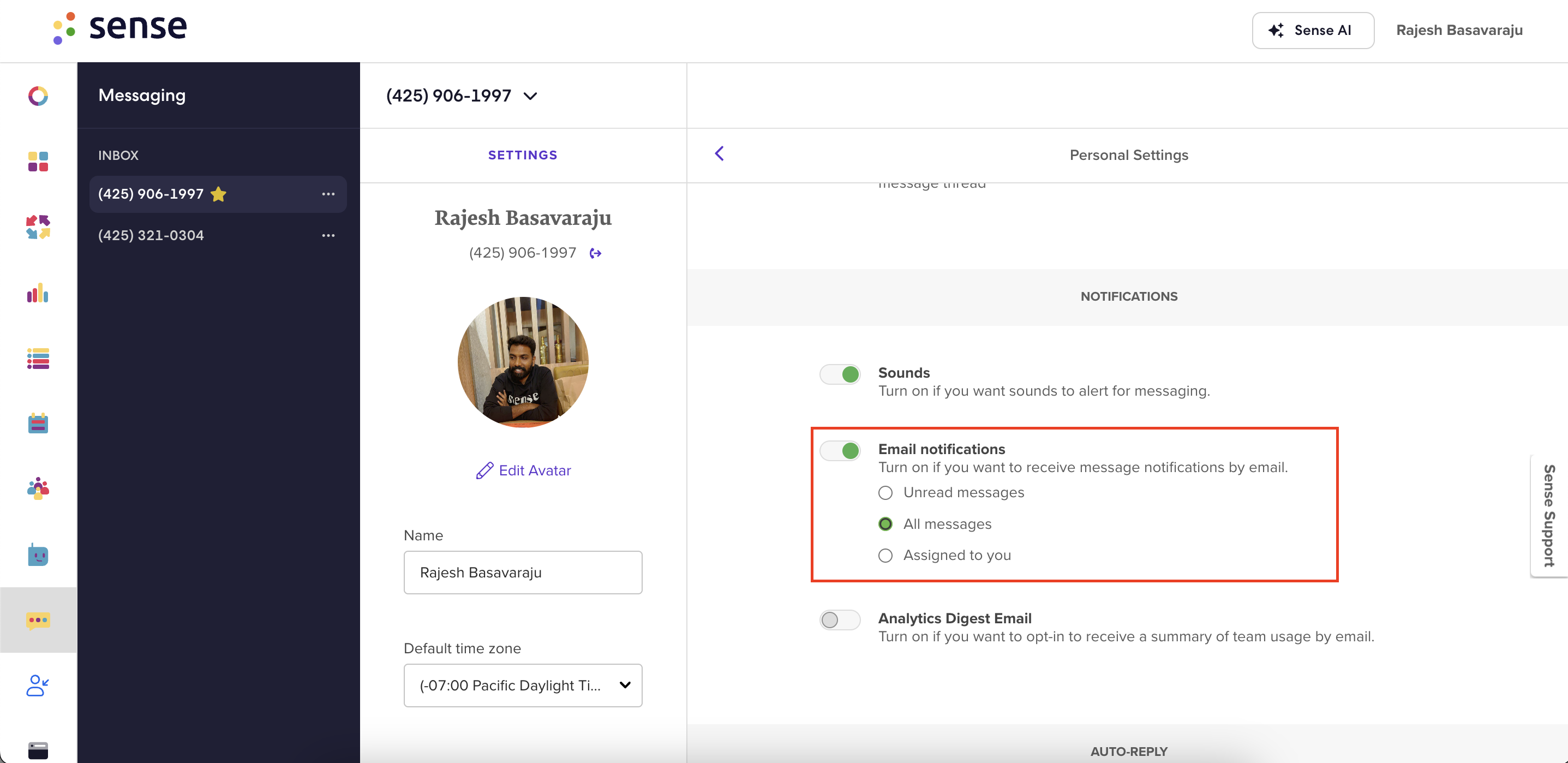 Here is a preview of a notification email: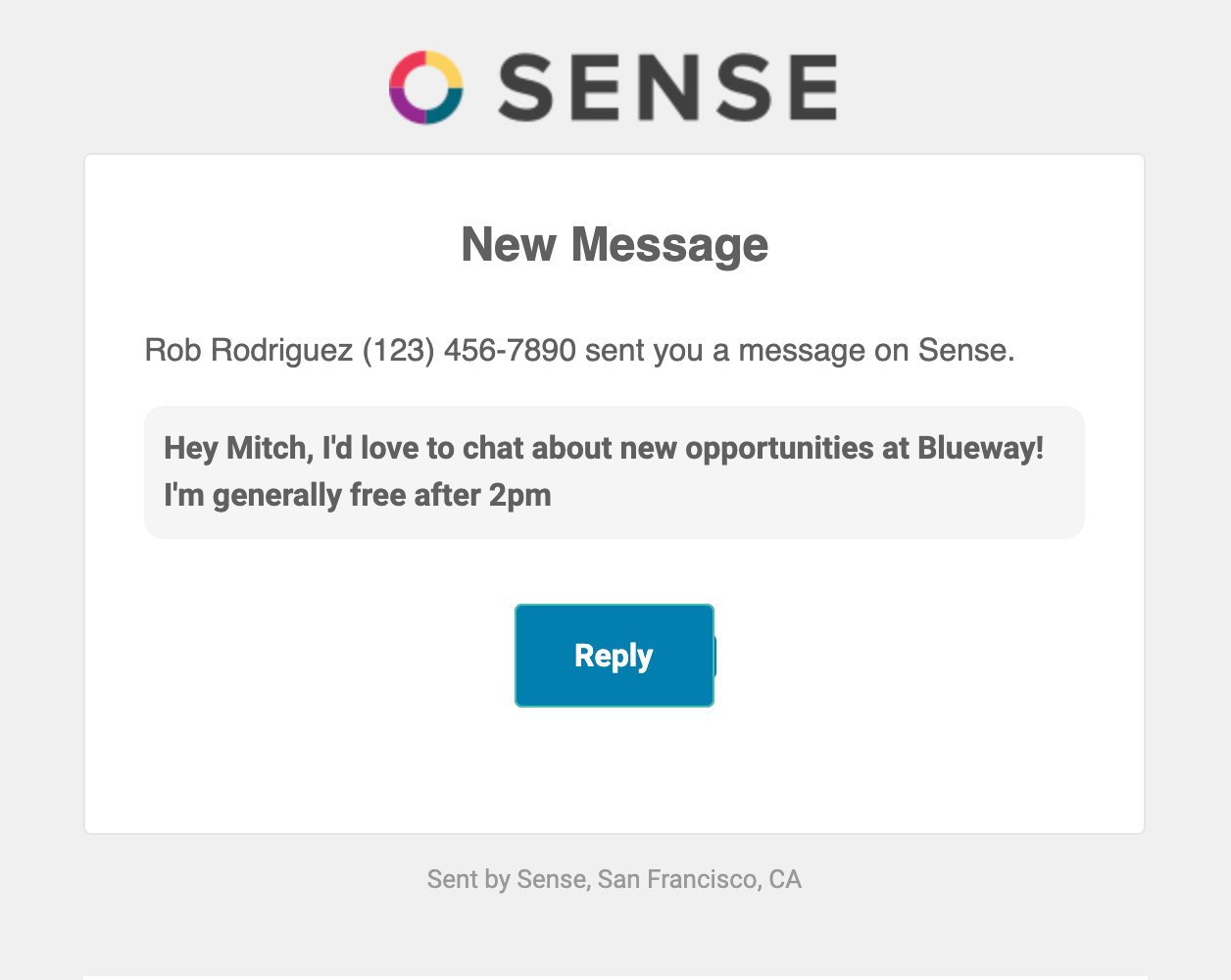 Analytics Digest Email
This new automated digest email available only to users with administrative privileges. When enabled, they'll receive a weekly email on Friday/Saturday directly from the Sense Messaging platform that includes helpful stats like group usage, message volume, average response rates, top users and more (from Sunday to Saturday).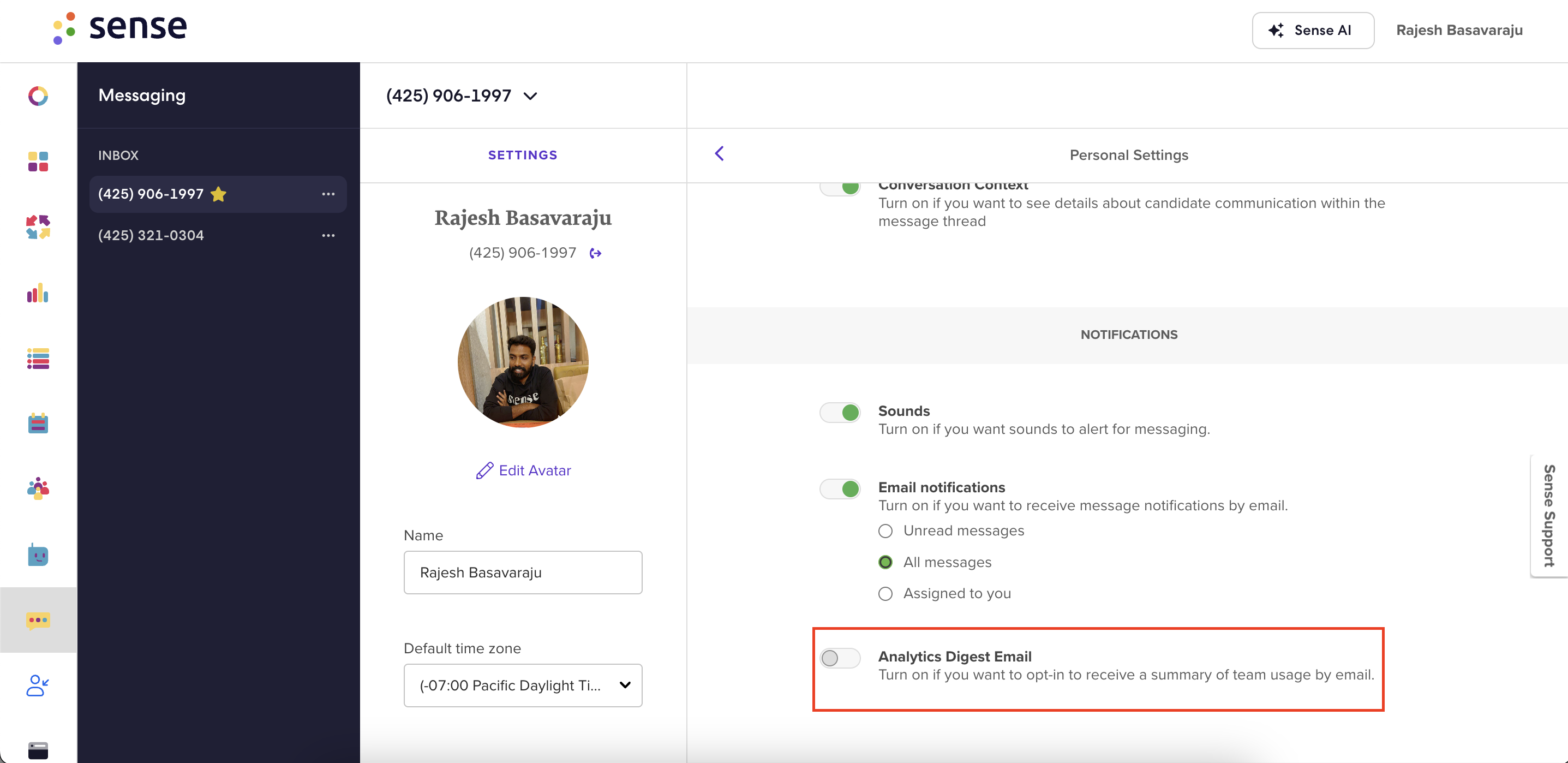 Auto-reply
Set an automatic response (420 character limit) when you are out of the office.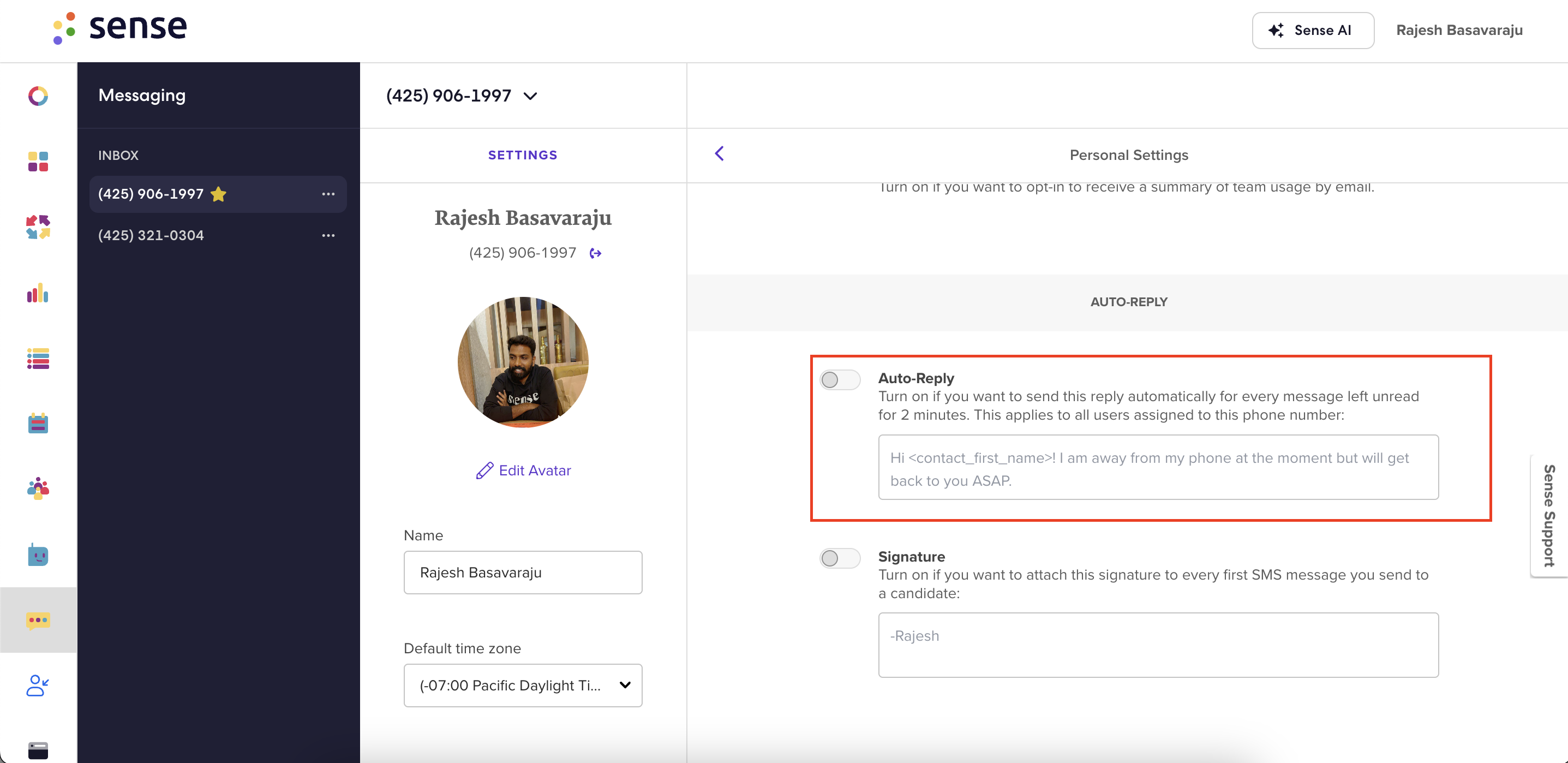 Here is a preview of a Auto-reply: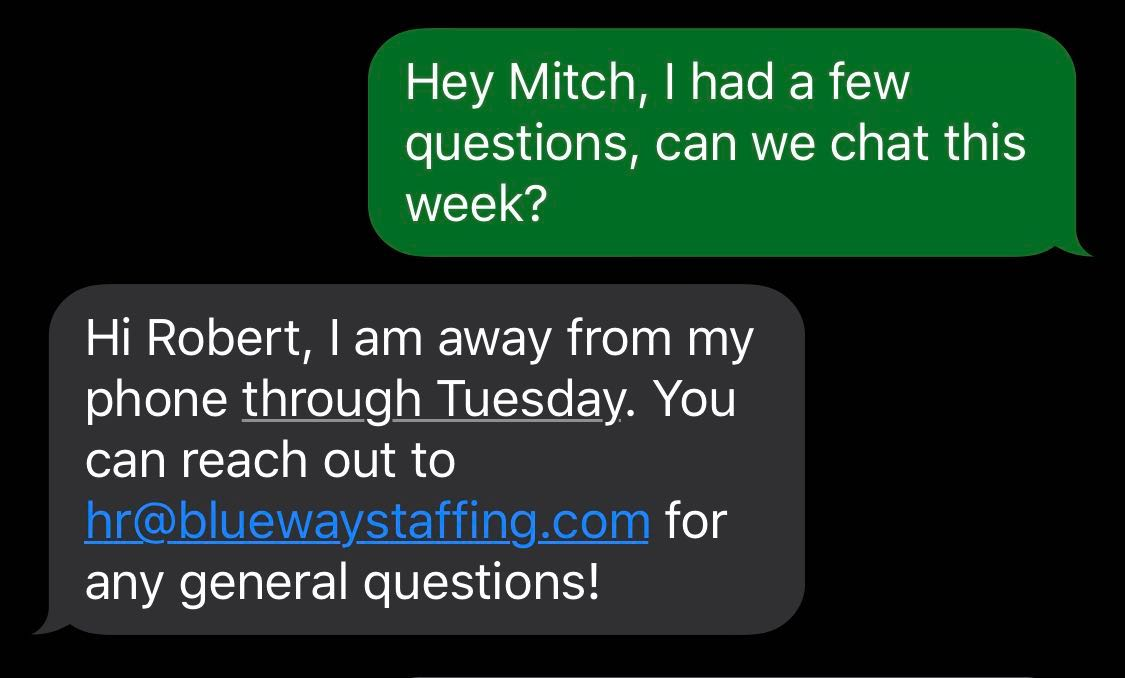 Signature
Set a signature for the first message sent to a contact (120 character limit).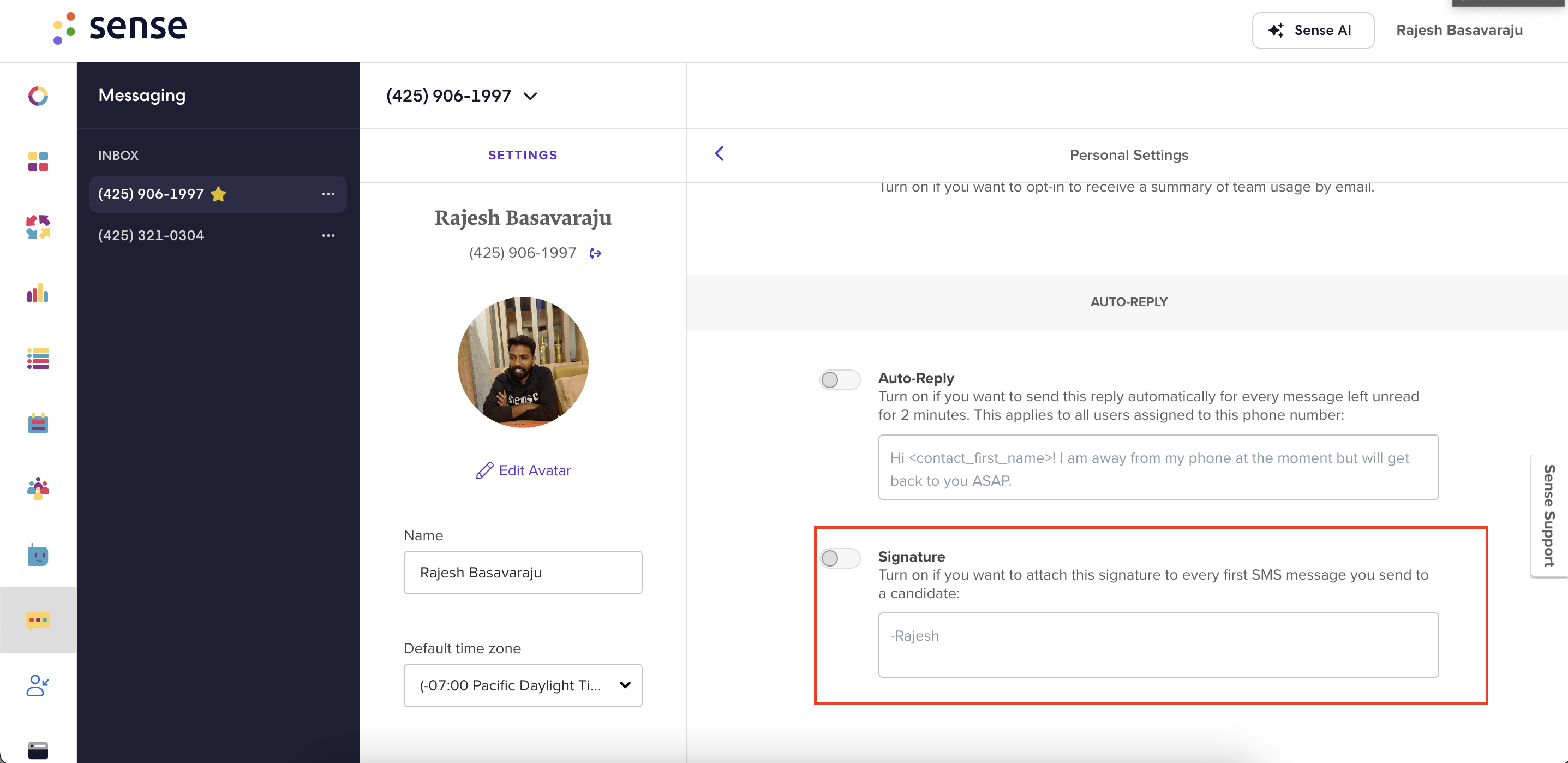 Here is a preview of a Signature: