Sense's Messaging Extension has new updates that improve performance and give you more options to choose how you interact with phone numbers on your screen.
Pin the Extension
Click the extensions icon in the top right corner of your Chrome Browser

Click the Thumbtack icon next to "Sense Messaging for Chrome"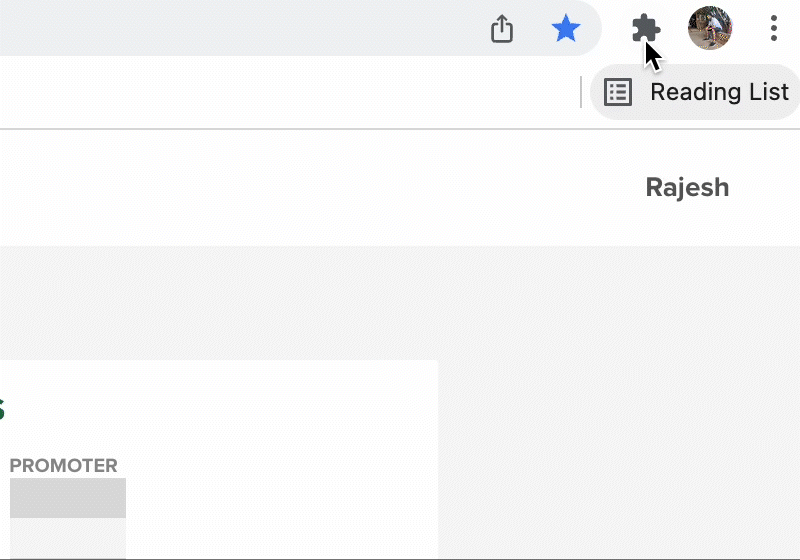 Enable / Disable the Extension
This will ensure you can use the extension on any valid webpage
Click on the extension icon in your Chrome toolbar

Move the toggle from off to on OR on to off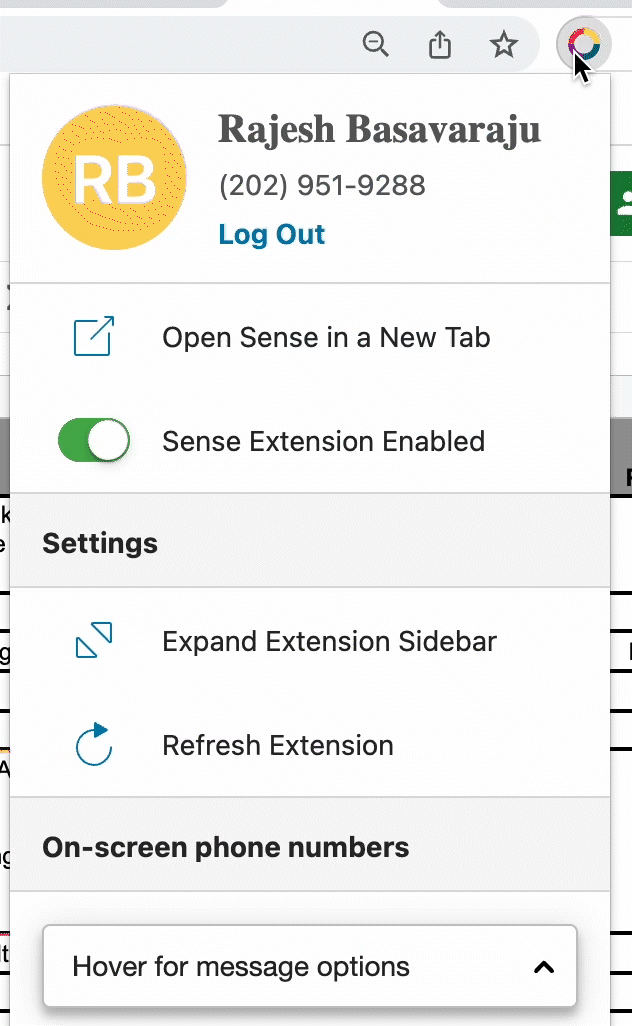 Choose your On-Screen Phone Numbers Option
There are three options to choose from:
Tap to Send:

click on a phone number on your page to automatically open the Sense Messaging extension and send a text

Hover for message Options:

hover over a phone number on your page to see a list of available options (this will preserve your browser's default settings when clicking on a phone number)

Ignore phone numbers:

No Sense Messaging actions will appear for phone numbers on your page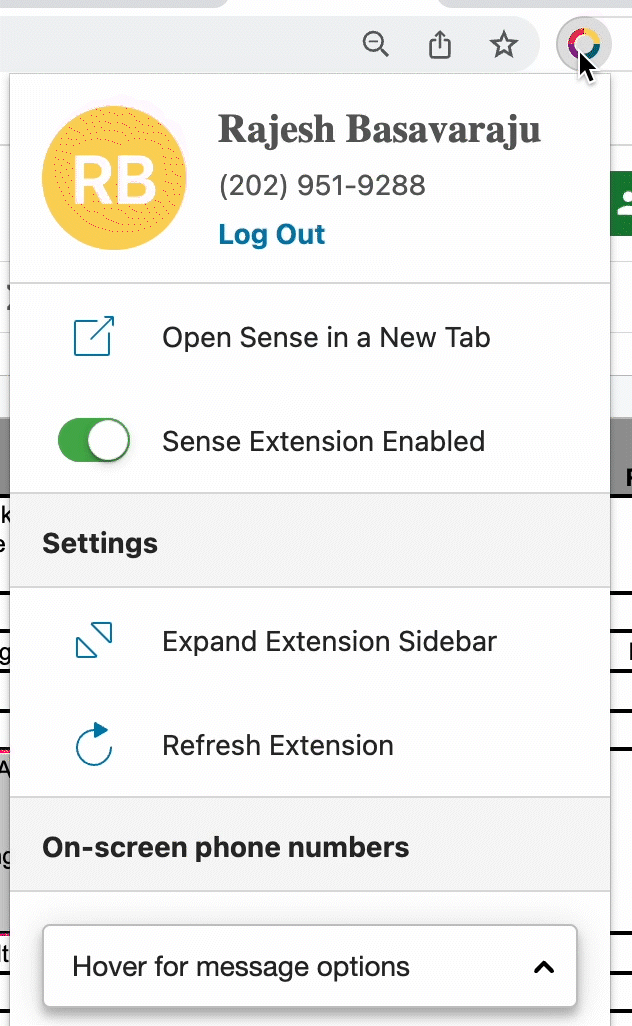 Select Your Extension Behaviour:
Right click on the extension icon in your Chrome toolbar

Click Options

Select whether you'd like your extension to overlay or push the site you're on
NOTE : Third party cookies must be enabled in Chrome to get hassle free functionality.
Adjust your Extension Position
Drag the extension on your webpage to a position that works for you and your webpage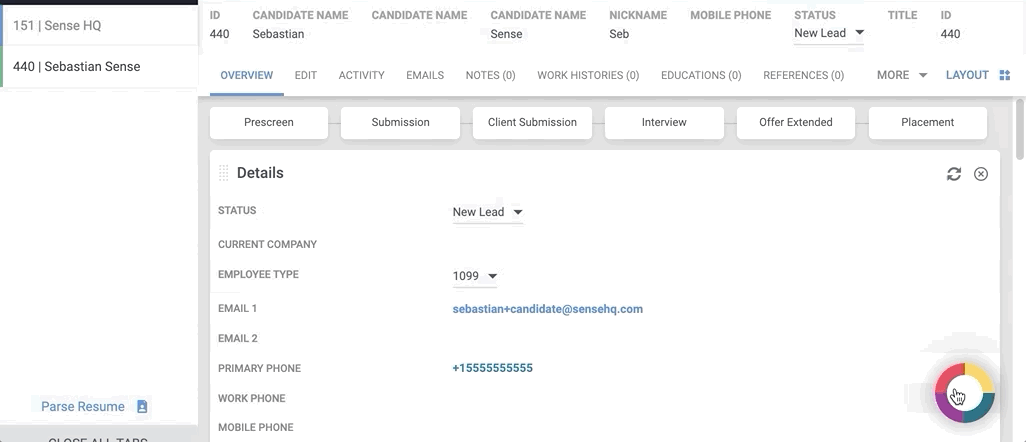 Notification of messages
Notification of unread messages will show in two different ways.
It will show as numbers on the Extension badge.
It will show unread messaging threads inside the messaging tool.