Templates are helpful in standardizing any commonly used messaging. There are readily available templates in Messaging which can be used directly or can be modified before using.
Templates cannot be shared from user to user within the product, but can be added from Sense as Global/Agency Templates and are for all users.
Click the '+' icon.

2. Select "Use a Template" from the list of Actions.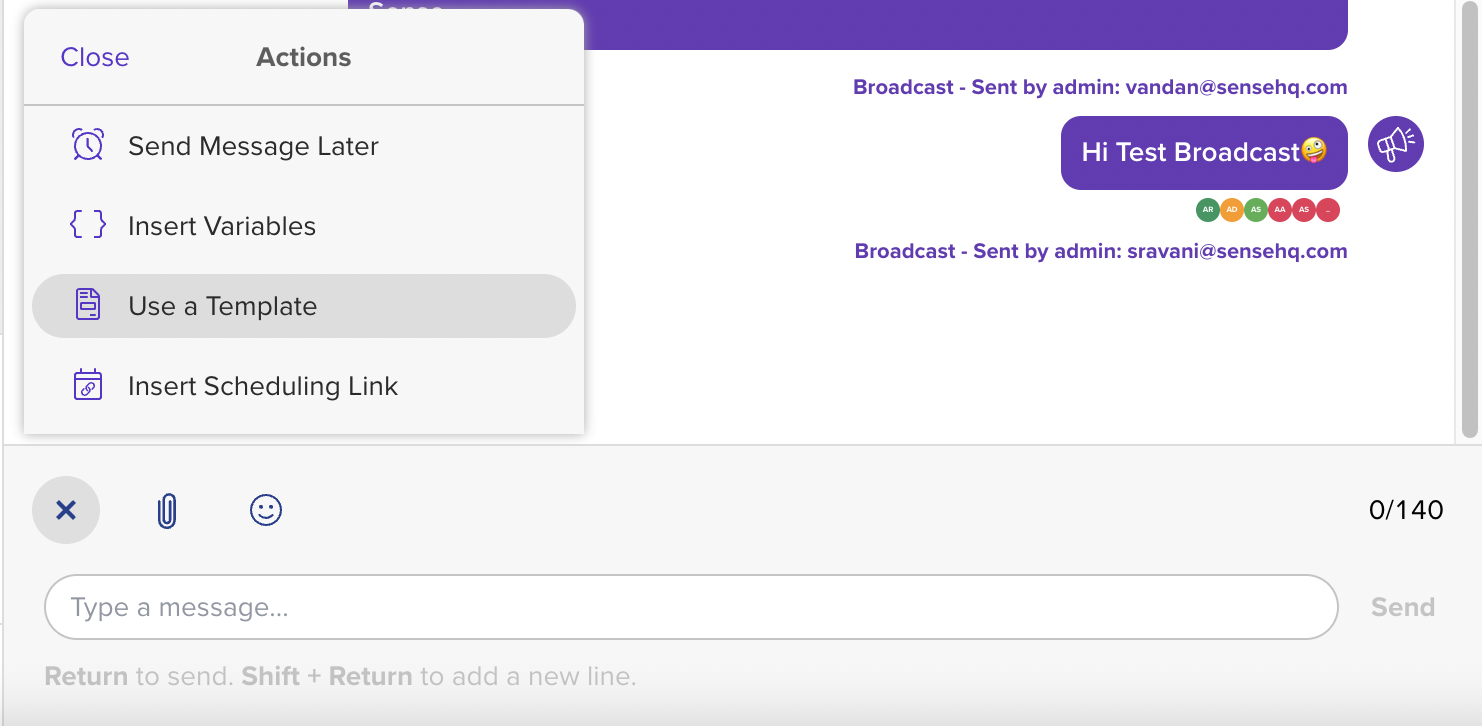 3. It will show all the available templates.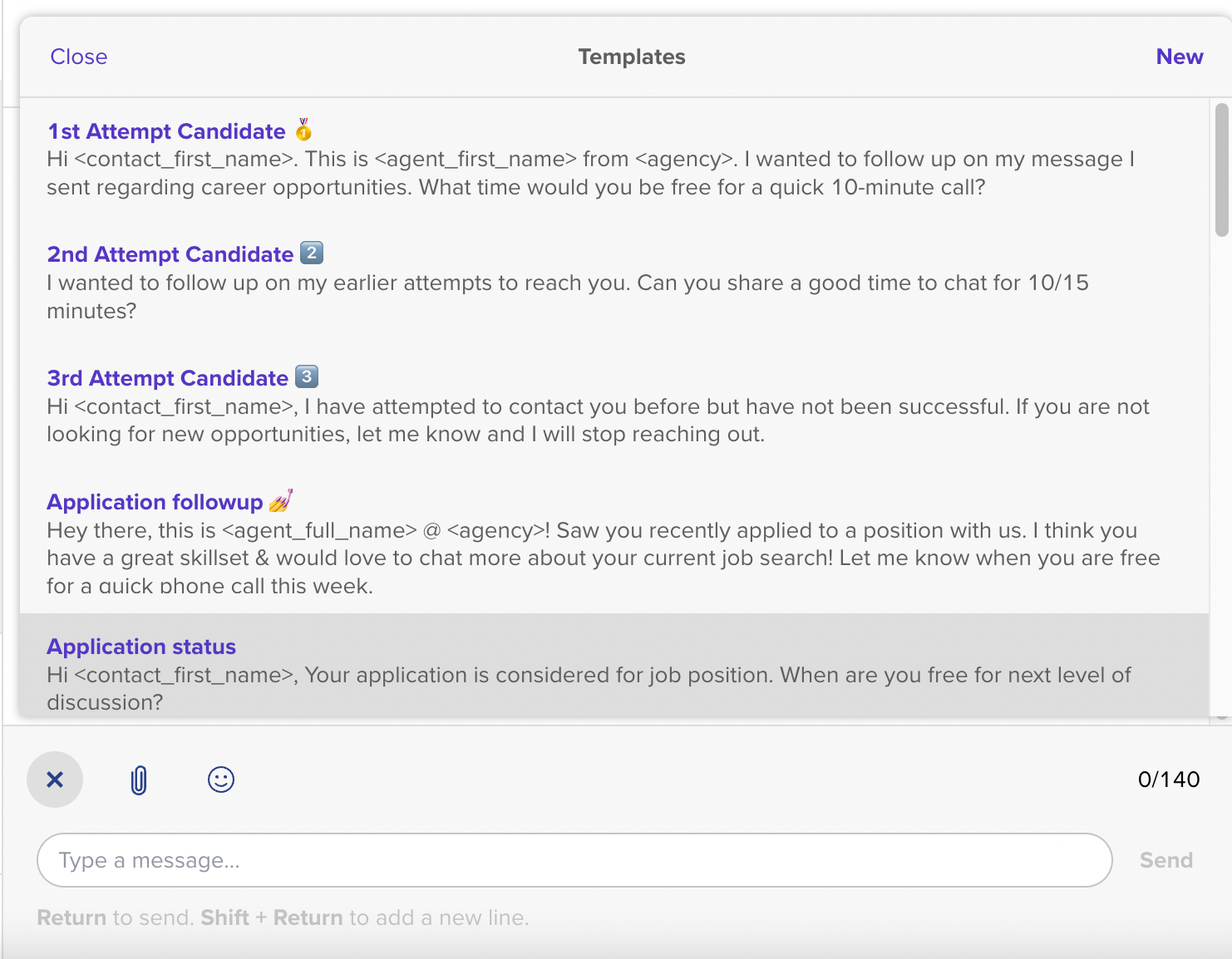 If templates are not available, then you can create templates from scratch on your own. Click on new and give the name for the template, then create content for it and save it.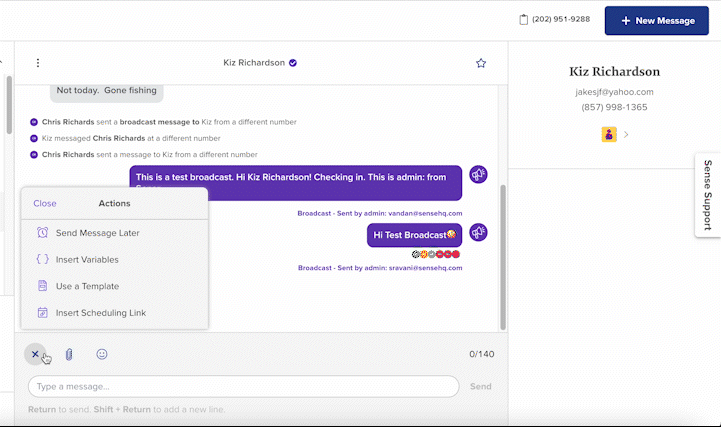 NOTE: You can contact your Sense POC to add default templates for the agency.
Choose any template and when you click on any existing template, there will be two options.
Insert: It will insert the exact wording into the messaging textbox.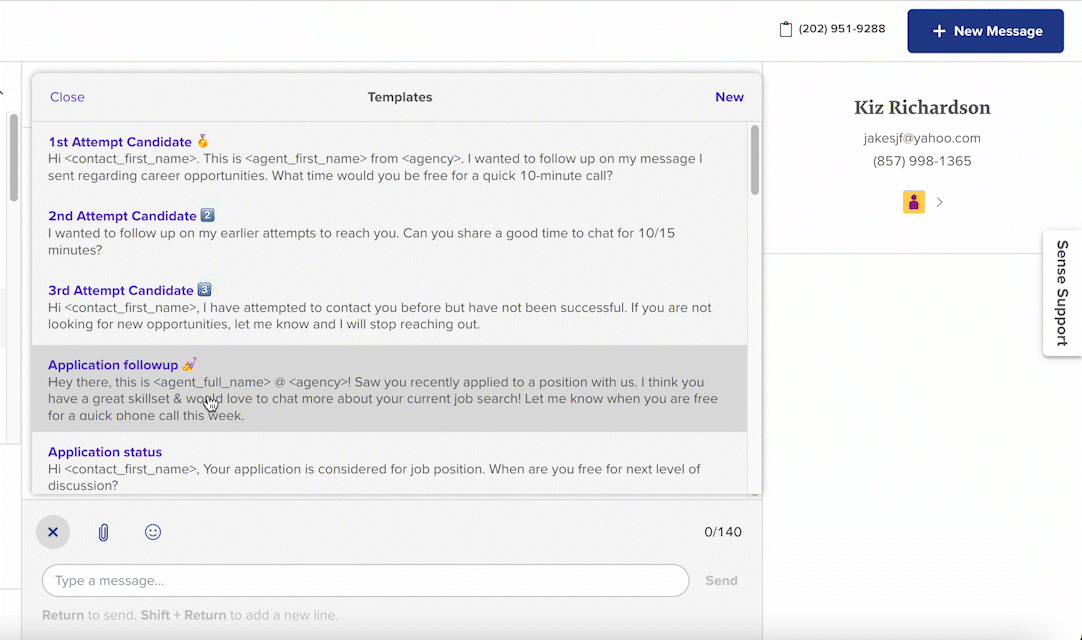 Clone: It will copy the template and place the copied template below the original template. It can be edited and saved as a template with a new name before inserting it.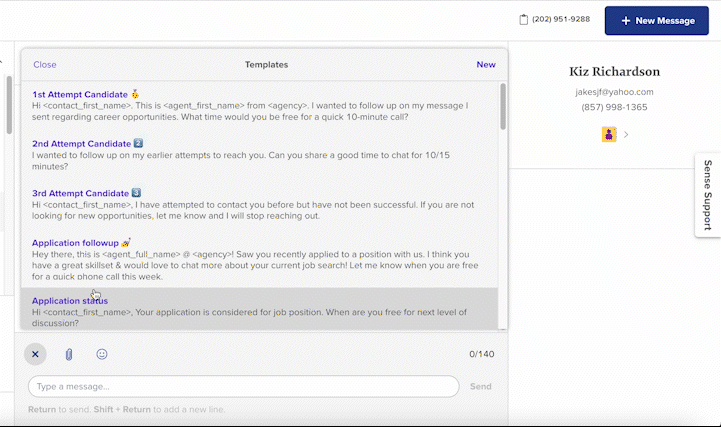 Then the text will be inserted into the textbox.