Table of Contents
---
★ Overview
Sourcing chatbots are Sense chatbots that engage with inbound candidates, collect important data points, and automatically schedule interviews. With sourcing chatbots, you can capture and engage candidates 24/7 on your career site, through Text to Apply, and on Link/QR code job listings.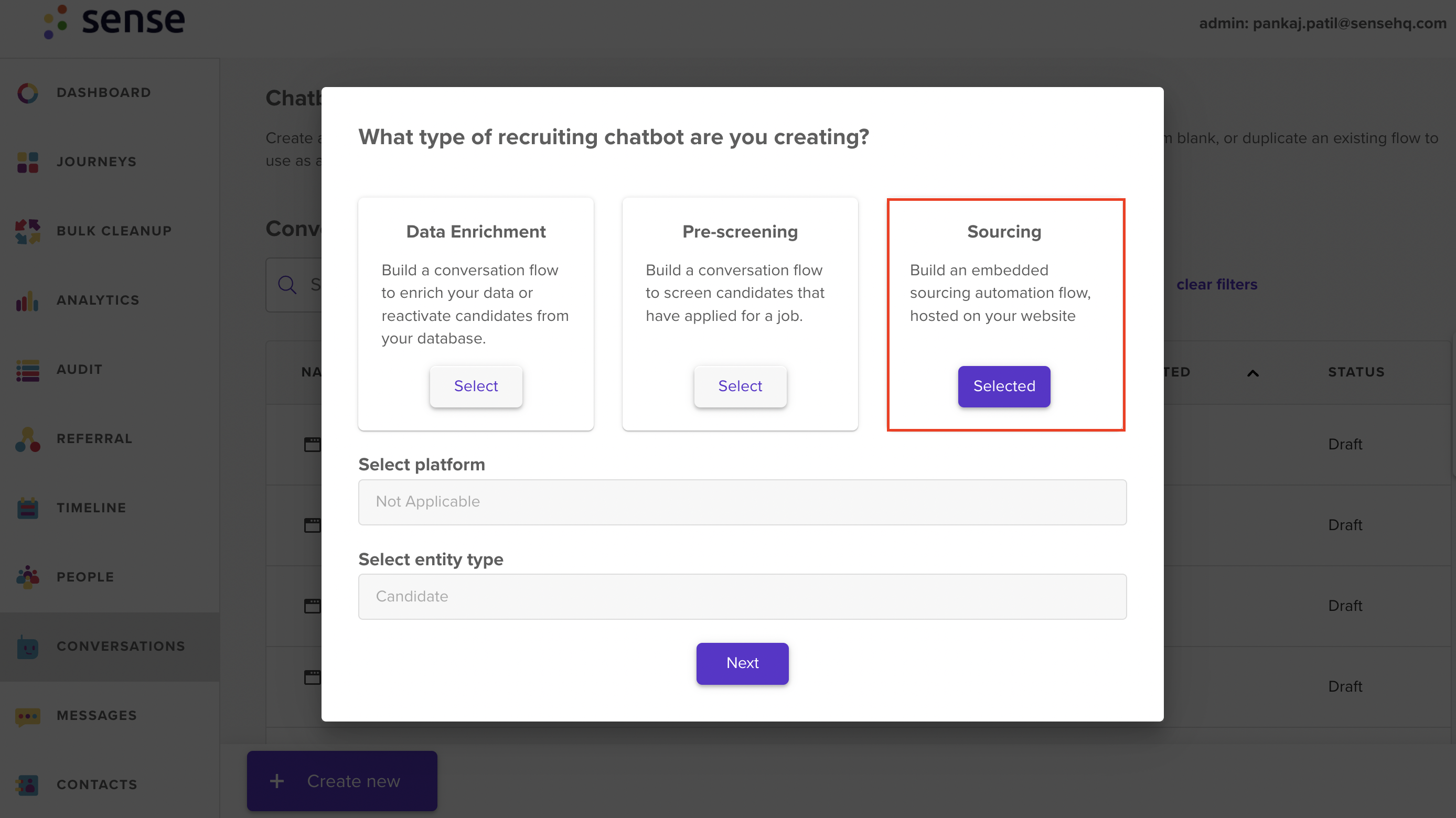 For Example:
In case of web bot - when a new candidate comes on to your website, the chatbot will appear and start conversing with the candidate to get their information and help them with certain tasks such as job search, schedule meetings and also help them answer their queries.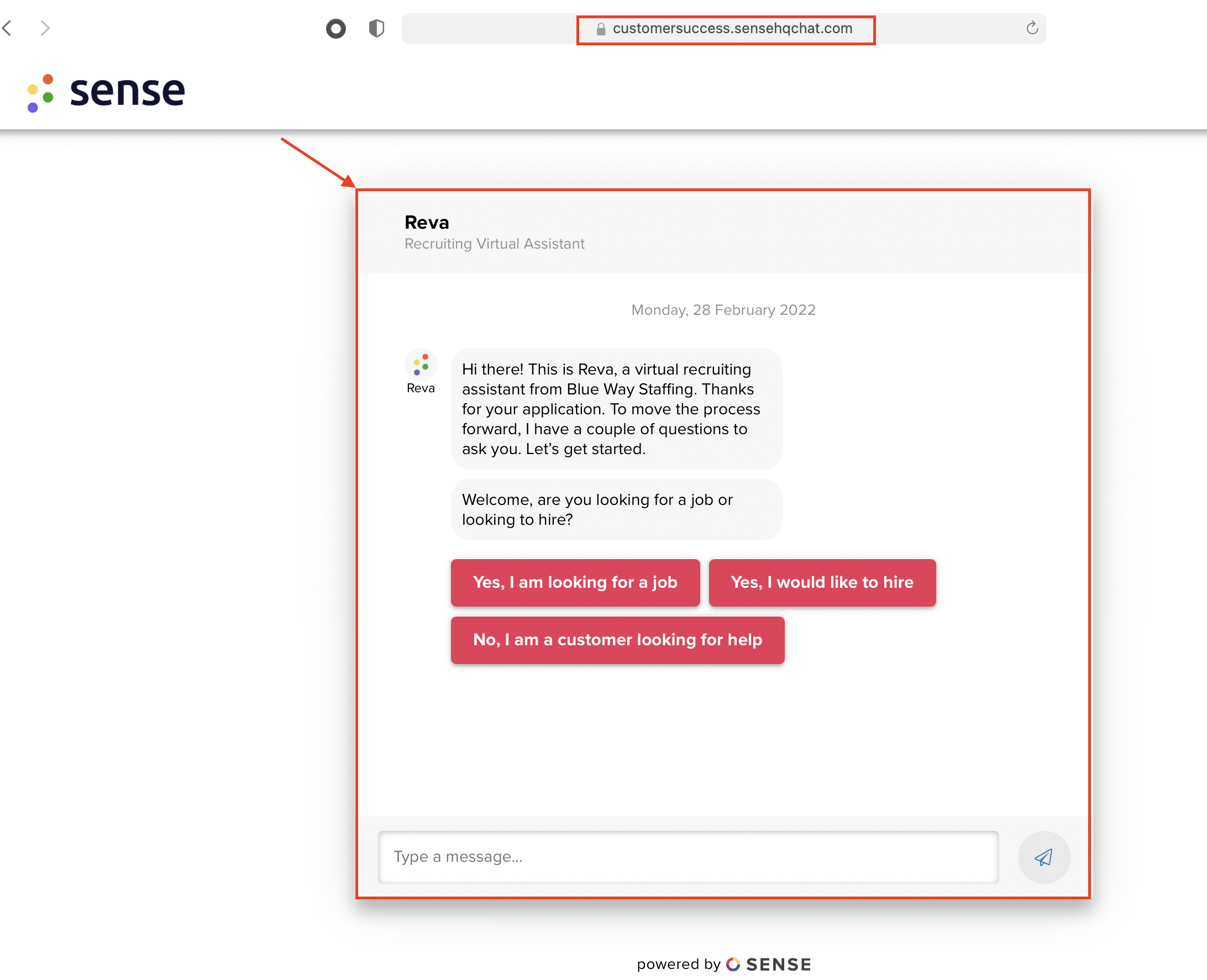 ---
★ Benefits of Sourcing Chatbot
Easily capture candidates on web, mobile, and through SMS
Screen for important role qualifications
Intelligently match candidates to open opportunities
Automatically schedule interviews
Decrease time to apply for active job listings
---
★ Types of Sourcing Chatbot
[A] Widget Web Bot
A "Widget Web Bot" would appear on your website pages. When a candidate comes to your website, this chatbot will appear and initiate a conversation.
NOTE: As of date, you can display the bot on up to 2 web pages. [You can add page URLs on which you want to display the bot.
⁃⁃⁃⁃⁃⁃⁃⁃⁃⁃⁃⁃⁃⁃⁃⁃⁃⁃⁃⁃⁃⁃⁃⁃⁃⁃
[B] Text 2 Apply
"Text 2 Apply" is used when you wish to share a text code with candidates to apply for jobs. Once the candidate texts the keyword to your provided phone number, it will trigger the bot on SMS.
⁃⁃⁃⁃⁃⁃⁃⁃⁃⁃⁃⁃⁃⁃⁃⁃⁃⁃⁃⁃⁃⁃⁃⁃⁃⁃
[C] Link Based bot

"Link Based Bot" is used when you wish to trigger an "email" or "SMS" with a custom chatbot link embedded in it. You can share custom URLs or QR codes with candidates to invoke the chatbot flow.