When creating a chatbot conversation, on the conversation designer page, click on the (+) node to see all node types.
1. Click the "Add File Upload" node and add a message to add a file upload node anywhere in the flow.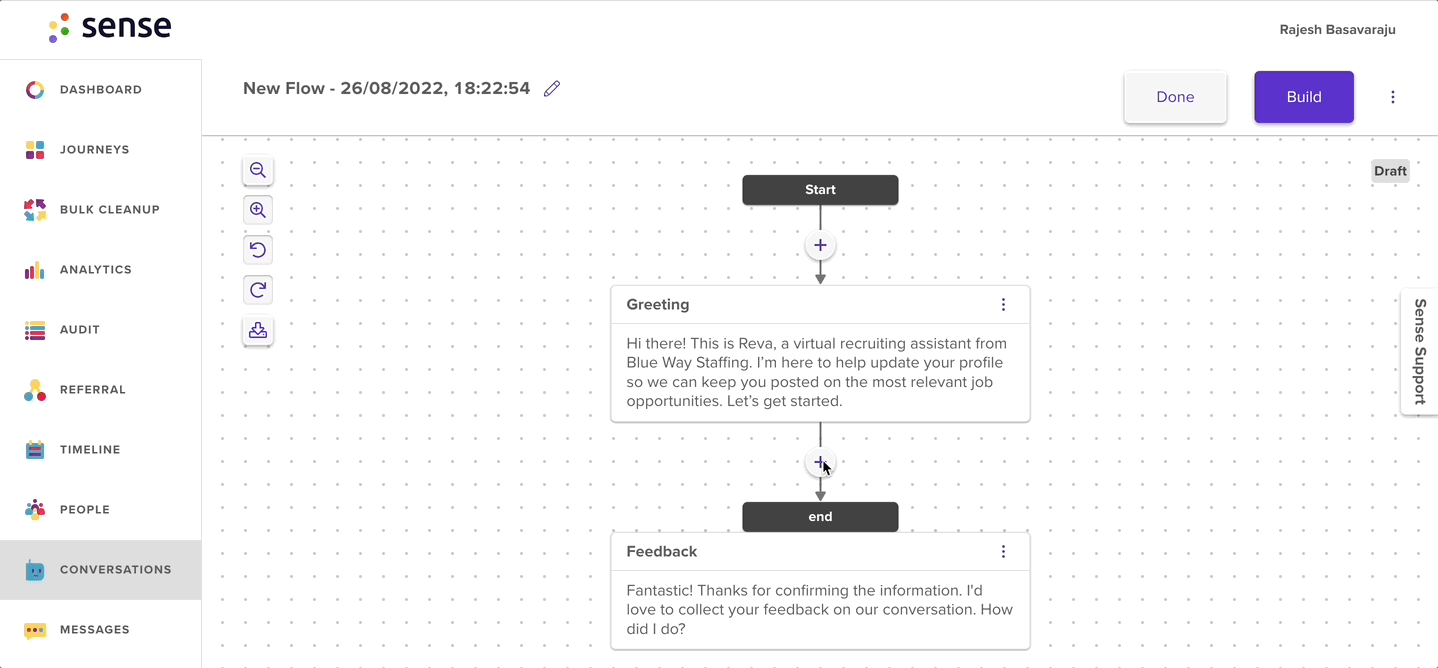 This feature is applicable to all types of Chatbots. Candidates can upload only one file per file upload node. However, you can add multiple file upload nodes in the flow.
It supports all common file types such as - pdf, jpg, jpeg, doc, docx and png with file size up to 10 MB.
2. Once the node is added it will look like this in the chatbot.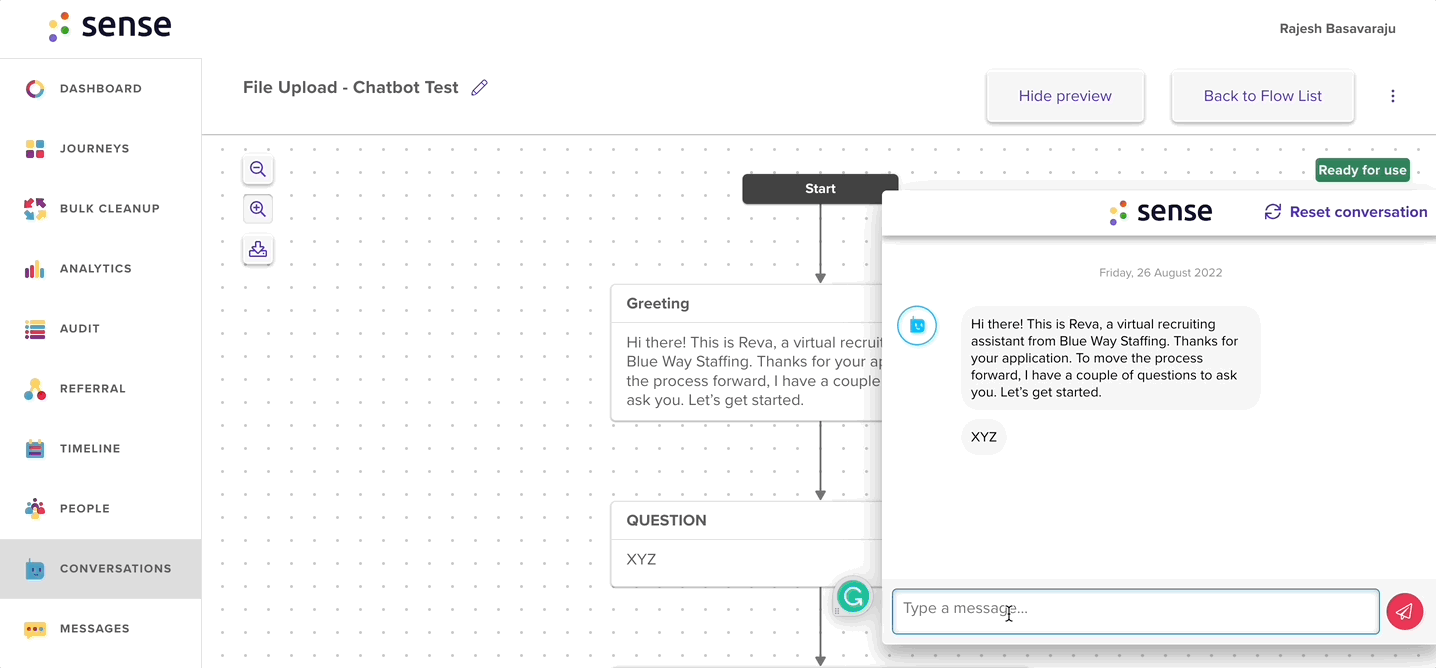 3. Customer admins can view the uploaded files in the Data review page and also on the Candidate profiles page.