Table of Contents
---
Sense AI Chatbot
Data Review Enhancements
Release Date: April 06, 2023
★ What's New
Released below-mentioned enhancements to the Chatbot Data Review page to improve your overall Chatbot experience:
[1] The Data Review enhancement allows you to download selected transcripts and helps you perform bulk actions to download all transcripts with just one click.
For example:-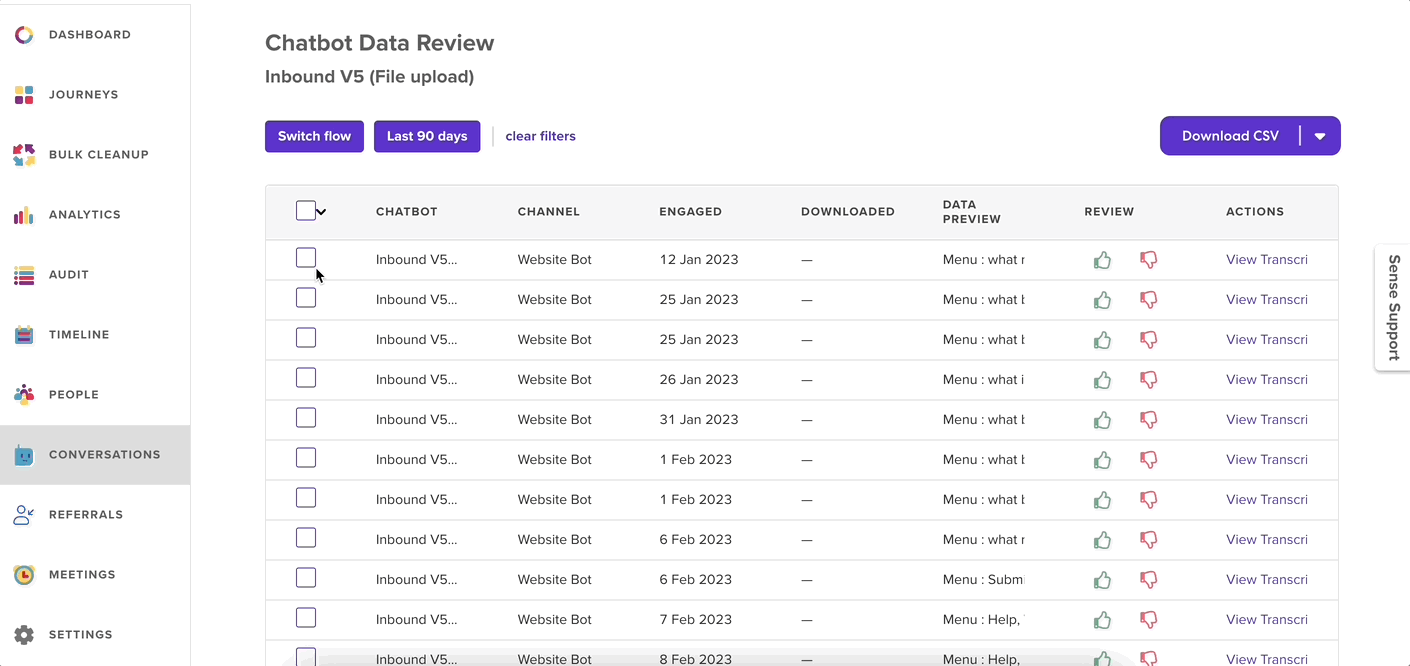 [2] Added the 'View Transcript' button to the Data Review page to make it easier and quicker for you to access and view the chatbot conversation transcripts.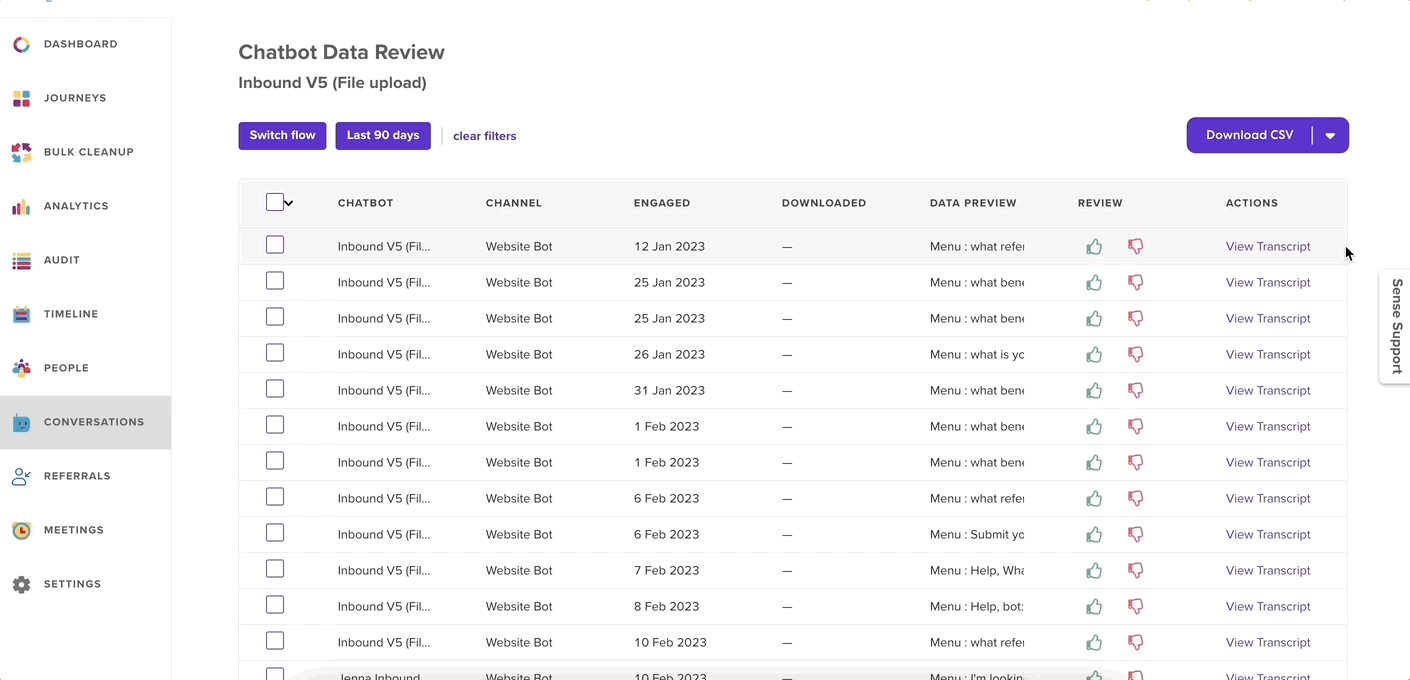 [3] Enhanced the CSV formatting of transcripts to ensure that all candidate information is displayed in a clear and easy-to-read format.
---
★ How to Download the Transcripts
To download the transcript,
[1] On your Sense Dashboard, navigate to Conversations.
[2] Hover over any Sourcing Chatbot Flow, and click the three-dot option on the right side of each conversation flow. Click Review Data.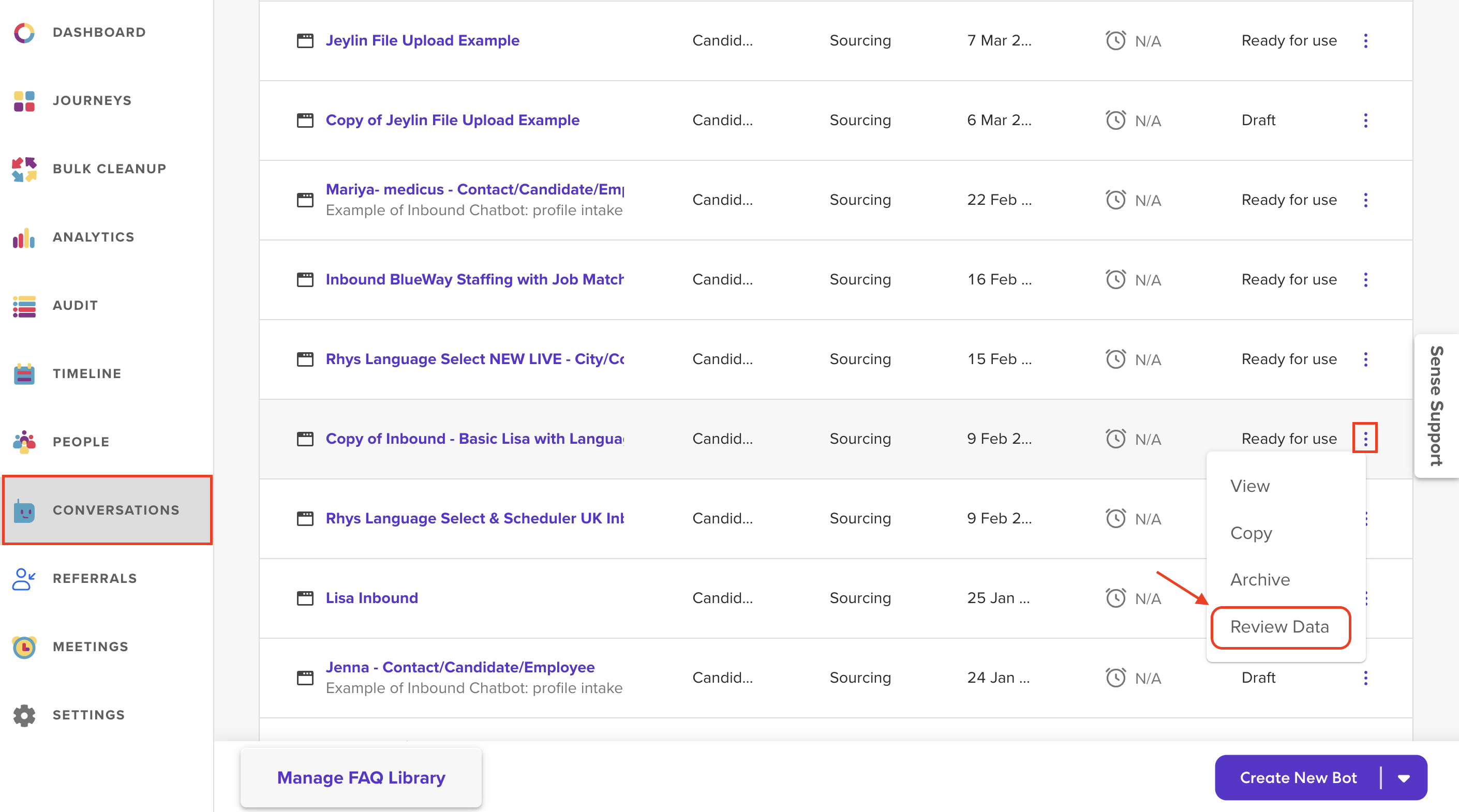 [3] Select and download the transcripts of your choice, or click View Transcripts to access and view the transcripts data.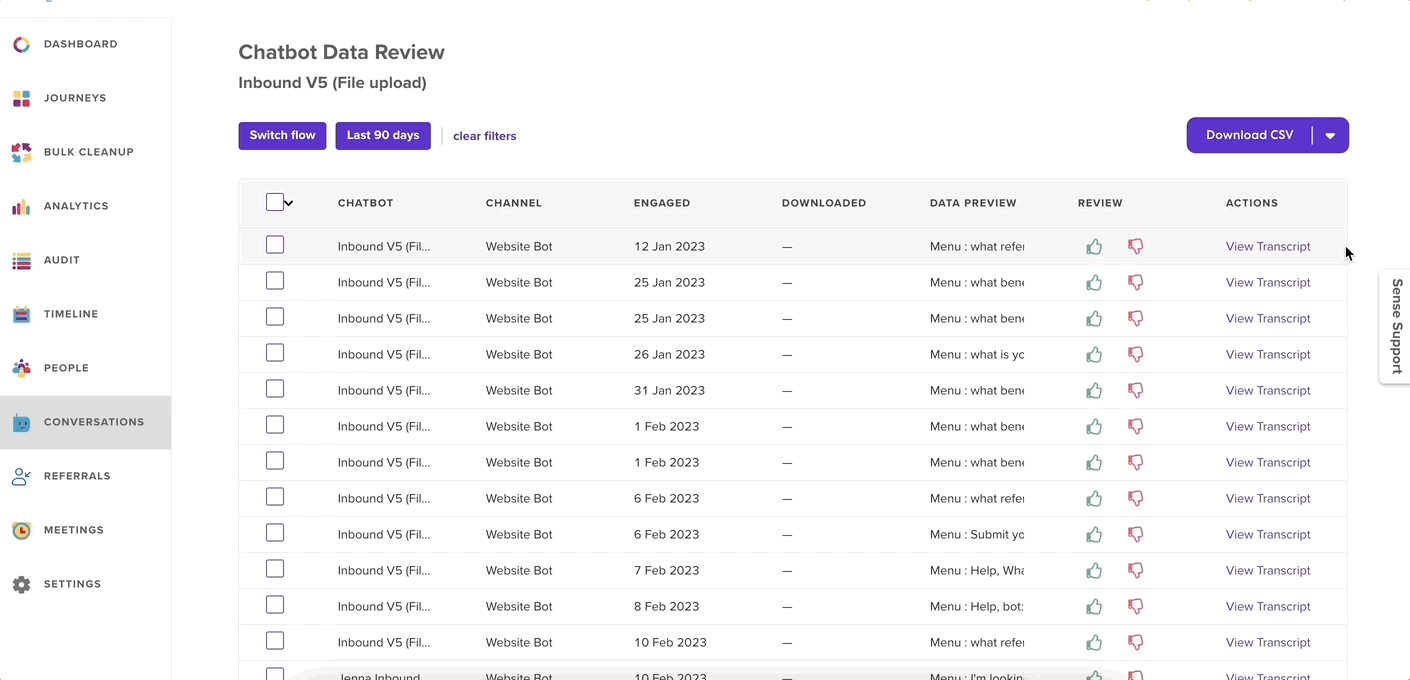 ---
★ Impacted Sense Platform
Conversations > Sourcing Chatbot