Table of Contents
---
❖ Sense Scheduling ❖
Custom Scheduler Reminders
Release Date: June 29, 2023
★ What's New
We have made several enhancements to the Reminders section in Sense Scheduling, which now allows you to customize SMS and Email reminders. You can add custom messages, attach files to email reminders, use variables, and even set a reminder after your event has concluded.
➠ Before the enhancements;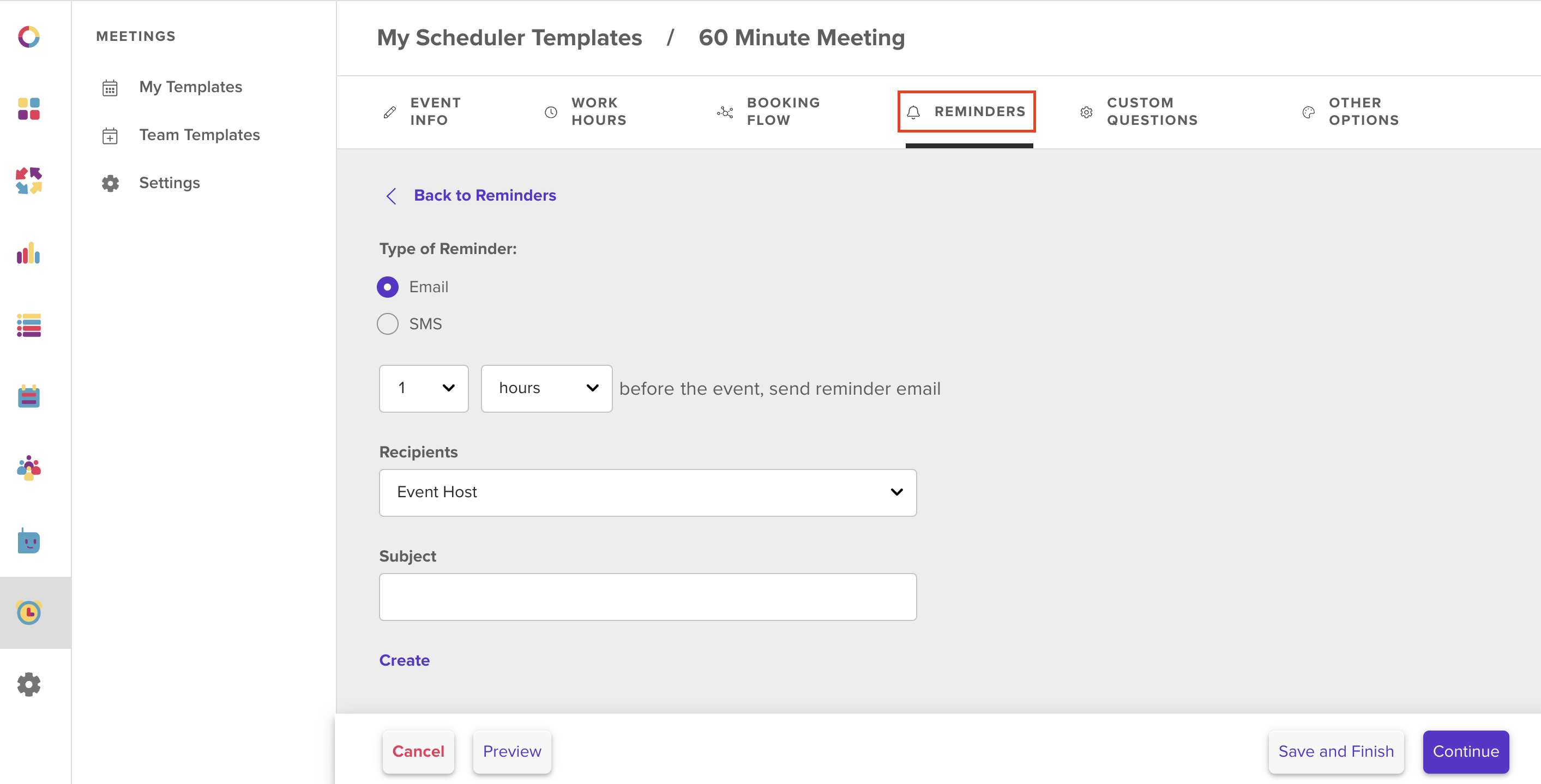 ➠ After the enhancements;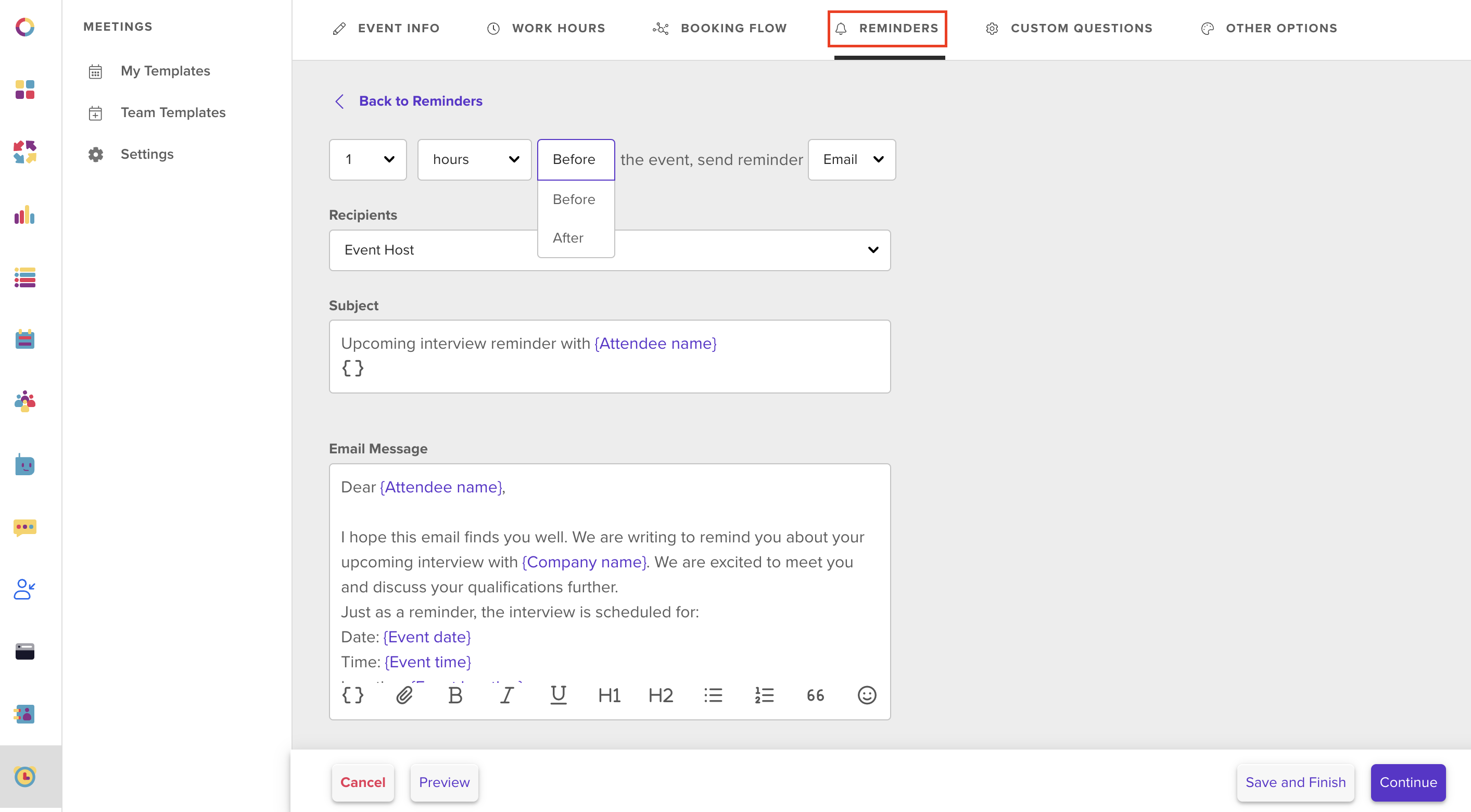 These enhancements allow you to add customizable reminders in more effective and informative ways.
Here is the list of enhancements:
Added the ability to include a reminder after the event has concluded. For instance, you can utilize this feature to send a personalized thank-you message to candidates who attended the event or provide them with follow-up instructions for the next round, and so on.

For example;

Introduced various types of variables, such as [Attendee Name], [Host Name], [Event Name], [Event Date & Time], etc., to make your reminders more effective.

Implemented a Message section for both SMS and Email reminders, allowing you to include customized messages. Additionally, for email reminders, you can even attach files to make your reminders more informative. When creating a new reminder, the system will display default-generated content for the Subject and Message sections. You can then edit and customize the content to align with your desired communication style.

For Example;
⁃⁃⁃⁃⁃⁃⁃⁃⁃⁃⁃⁃⁃⁃⁃⁃⁃⁃⁃⁃⁃⁃⁃⁃⁃⁃
★ Impacted Sense Platform
Sense Scheduling > Reminders section