We're constantly working to improve your Sense experience by squashing bugs and releasing new features. Here's an account of the improvements and releases that happened in January 2023.
Table of Contents
---
Sense Referrals
1. Sense Referrals

Released Date: January 26, 2023
★ What's New
Released an updated version of Sense Referrals to enhance your referral experience with an upgraded system. The new version of Sense Referrals provides the self-serve referral program setup, a standard referral dashboard with basic ROI metrics, a referral tracking system, payment integration with Paypal, and more.
The new Sense Referrals eliminates manual work by automating the entire referrals process and making it fast, easy, and transparent for employees and candidates to refer their network.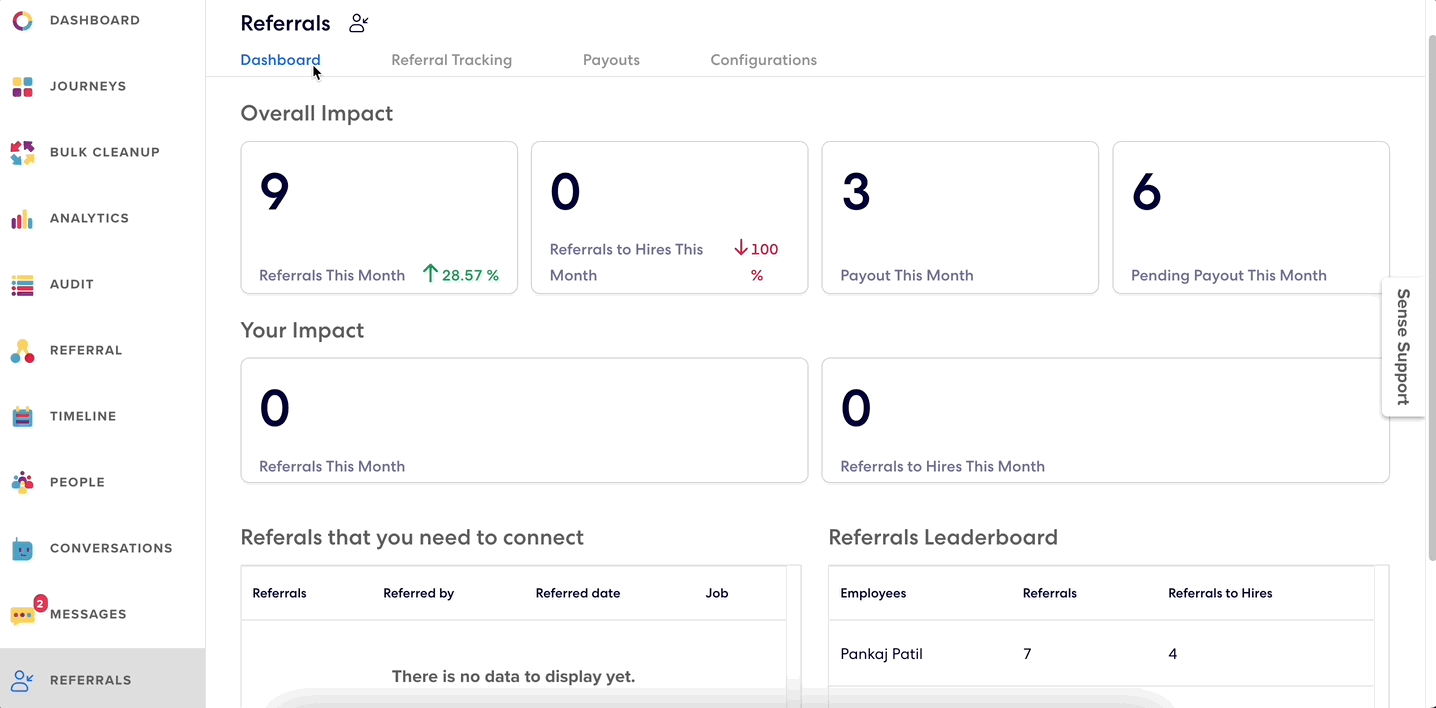 ☆ Key Features of Sense Referrals v2:
Self-serve Referral Program Setup and Configuration

Automated Referral Tracking for all Sense-supported ATS's

Customizable Referral Terms and Conditions

Multi-Branding support

Payment Integration via Paypal
Standard Referral Dashboard with basic ROI metrics
Referral status notifications to Agent/Recruiter, Referrer, and Referral
Referral Playbook support
References:

For more information, please refer to the articles below on Sense Referrals.
★ Impacted Sense Platform
---
Sense AI Chatbot
1. SMS Reminders

Released Date: January 26, 2023
★ What's New
Released an "SMS Reminders" feature to help you increase your Chatbot's conversation completion rates. The Reminders feature is designed to send SMS reminders to candidates to continue their conversation from where they left off.
Note:

This feature is applicable to Outbound SMS flows only.
The "SMS Reminders" feature can send reminder notifications to the following candidates:
Candidates who "Never Started" the conversation.

Candidates who started but "Abandoned" the conversation.
To access the feature,
Navigate to the

Conversation

Page.

Open/Create any

outbound SMS flow.
Click the

three-dot option

on the right side of the conversation flow.
Click Manage Reminders

to use this feature.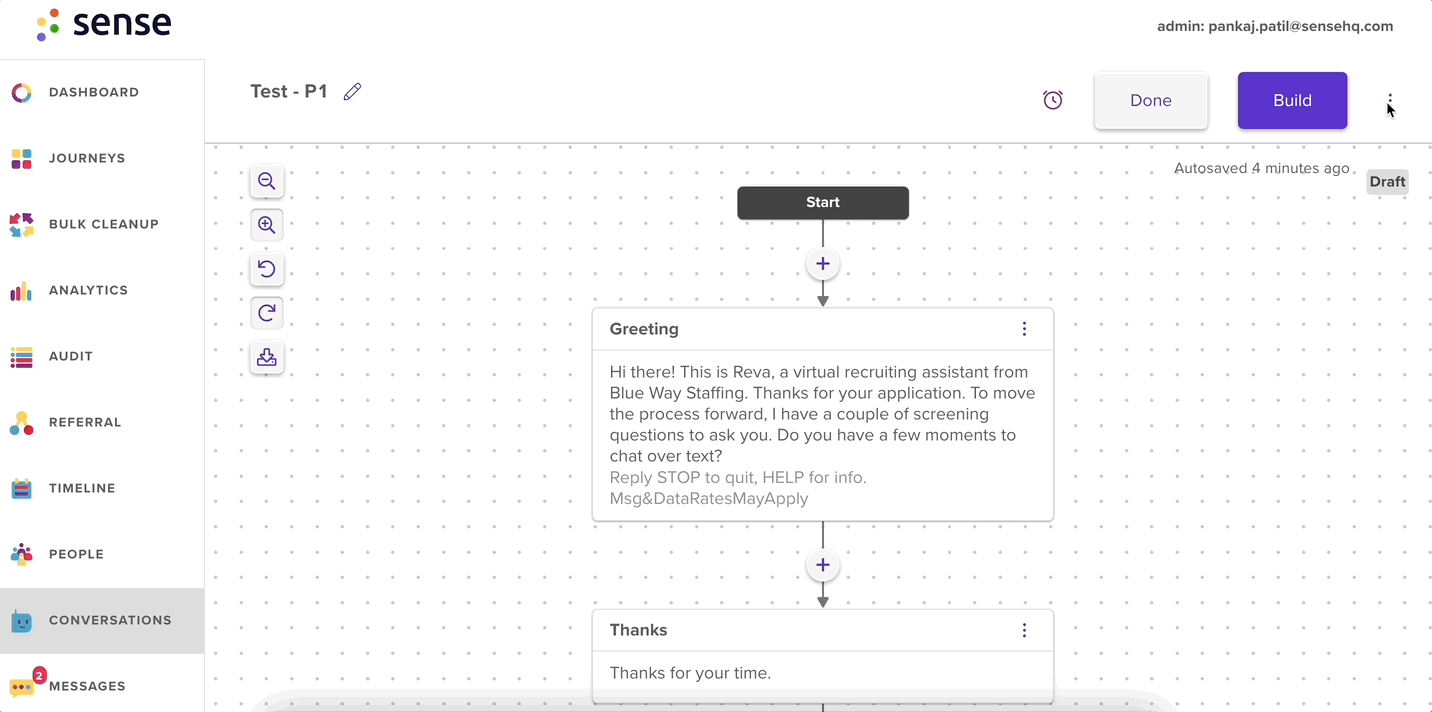 Reference:

Please refer to the complete "

SMS Reminders"

article for more information.
★ Impacted Sense Platform
Conversations > Outbound SMS Flows