You can configure an alert email to go out when a recipient responds to a survey, NPS, or SMS touchpoint.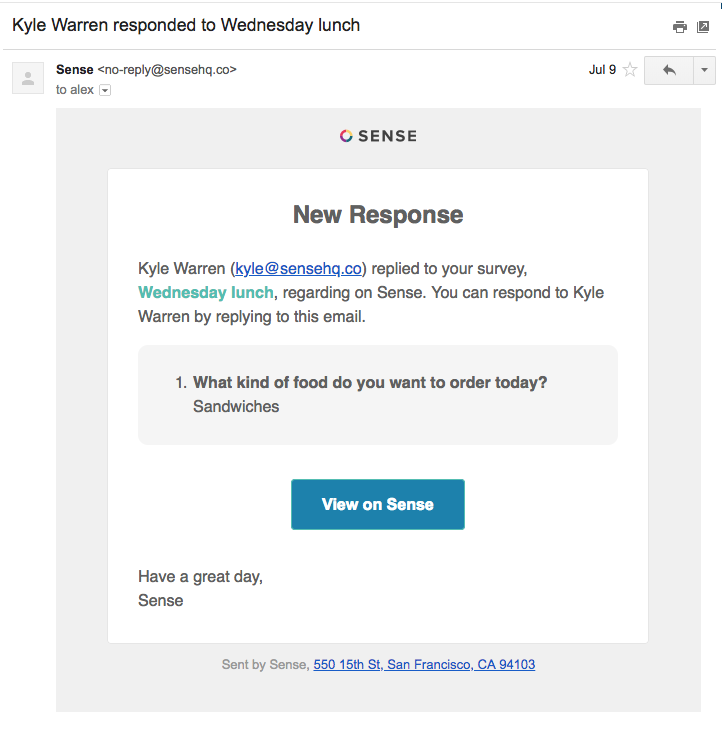 The recipient of the alert email will see the original response and the recipient's contact information (email or phone) to follow up as needed.
Setting Up Alert Emails
Any dynamic variable (such as Recruiter Email) or hard coded email (such as contractorcare@youragency.com) can be entered into the alert email field.
For alert emails generated by surveys, you can choose to have a conditional alert:

Selecting this option will allow you only to generate an alert if a certain answer range comes back, such as only alerting when a rating scale question receives a response of 7 or below.

This can help manage volume and keep you focused on responses that require action.