Surveys can be created via basic emails, SMS, or through the drag and drop editor. Alerts can be set for each question if you add a conditional alert emails: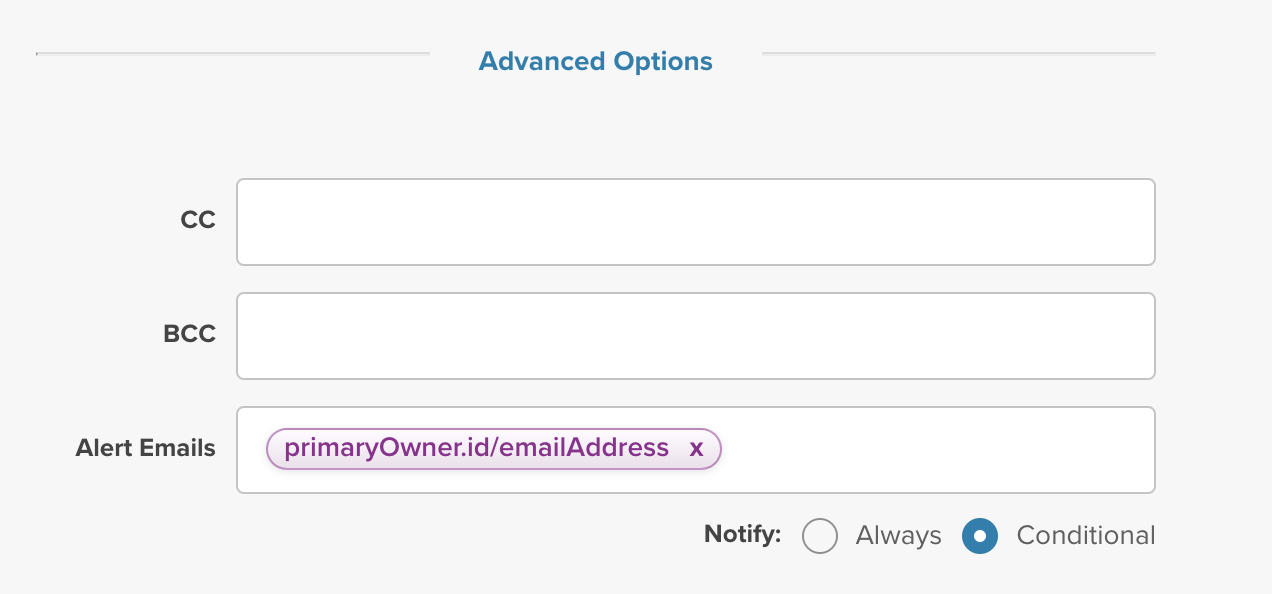 Modules:
Notification
Used to message a consultant and allow for formatting options, such as: bold, italics, alignment, linking, headings, bullets, quotes, image insertion. Notification modules can also include dynamic variables.
NOTE: SMS messages are delivered in plaintext and do not allow for formatting options.
Rating Scale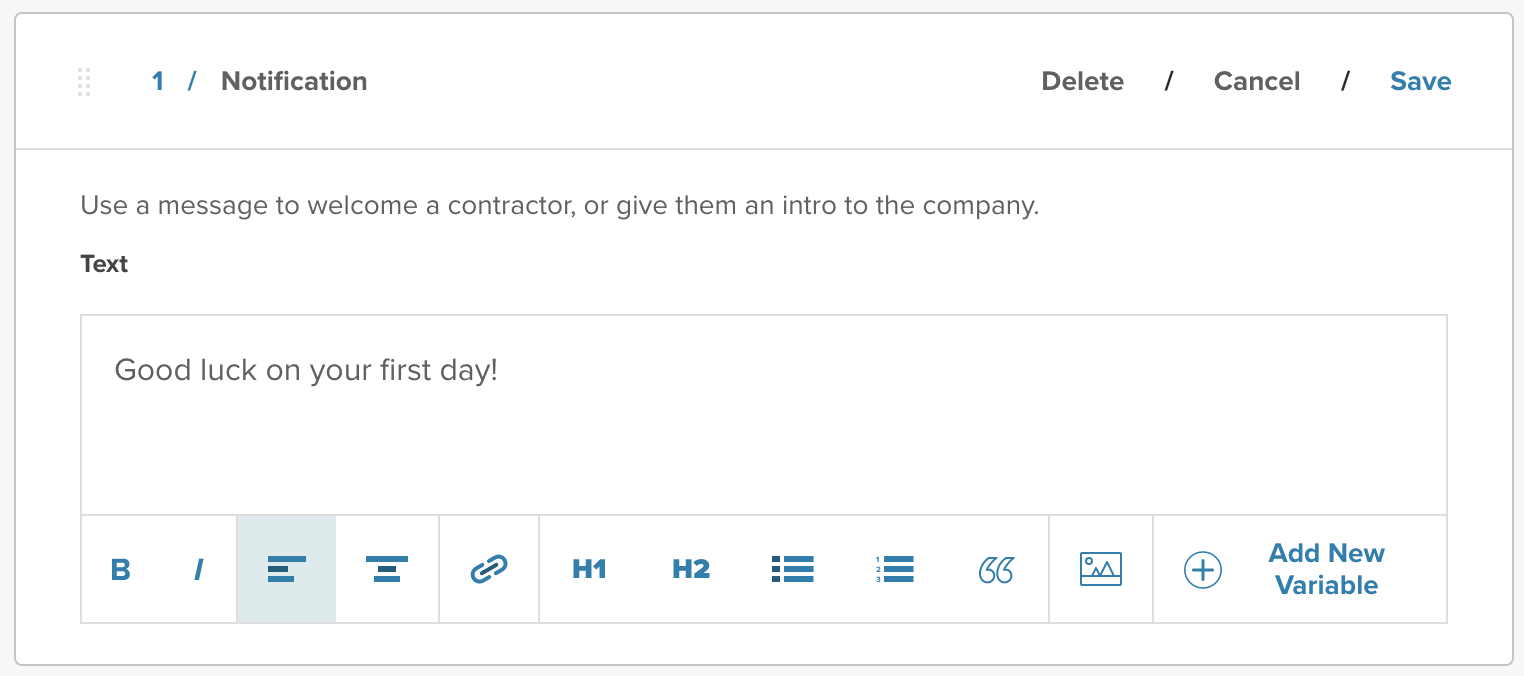 Indicates the degree of a response; generally asks a question with two extremities (i.e. not good vs great) and responses are answered on a 1-to-10 scale.
NOTE: Rating Scale modules DO NOT track NPS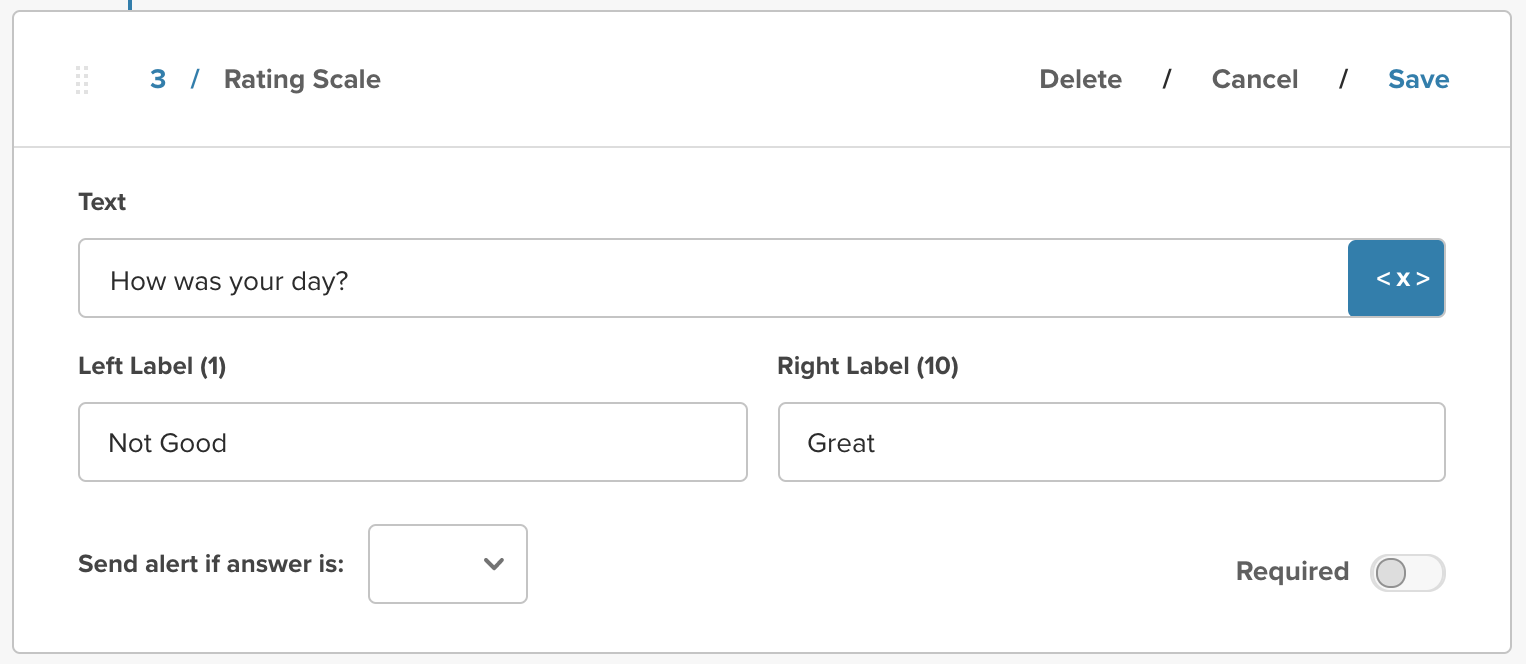 Multiple Choice
Provides multiple options as responses. Ask a question with pre-created responses to select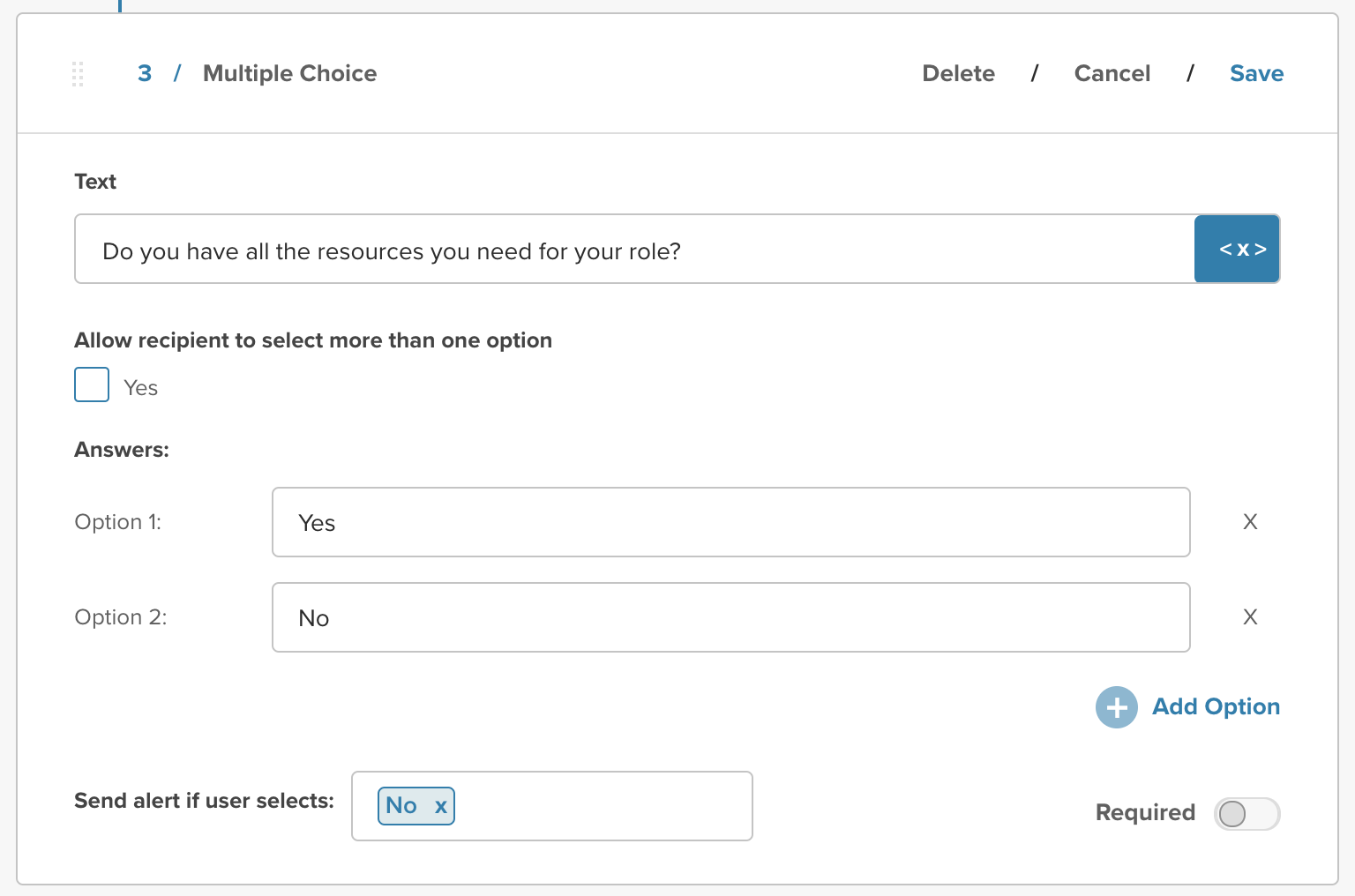 Also has the option to select more than one option
Free Response

NPS sends surveys to calculate NPS, an industry standard used to measure customer satisfaction.
Branching
Branching adds a module or touchpoint to an existing module. When a response is selected, a conditional module or touchpoint can be shown.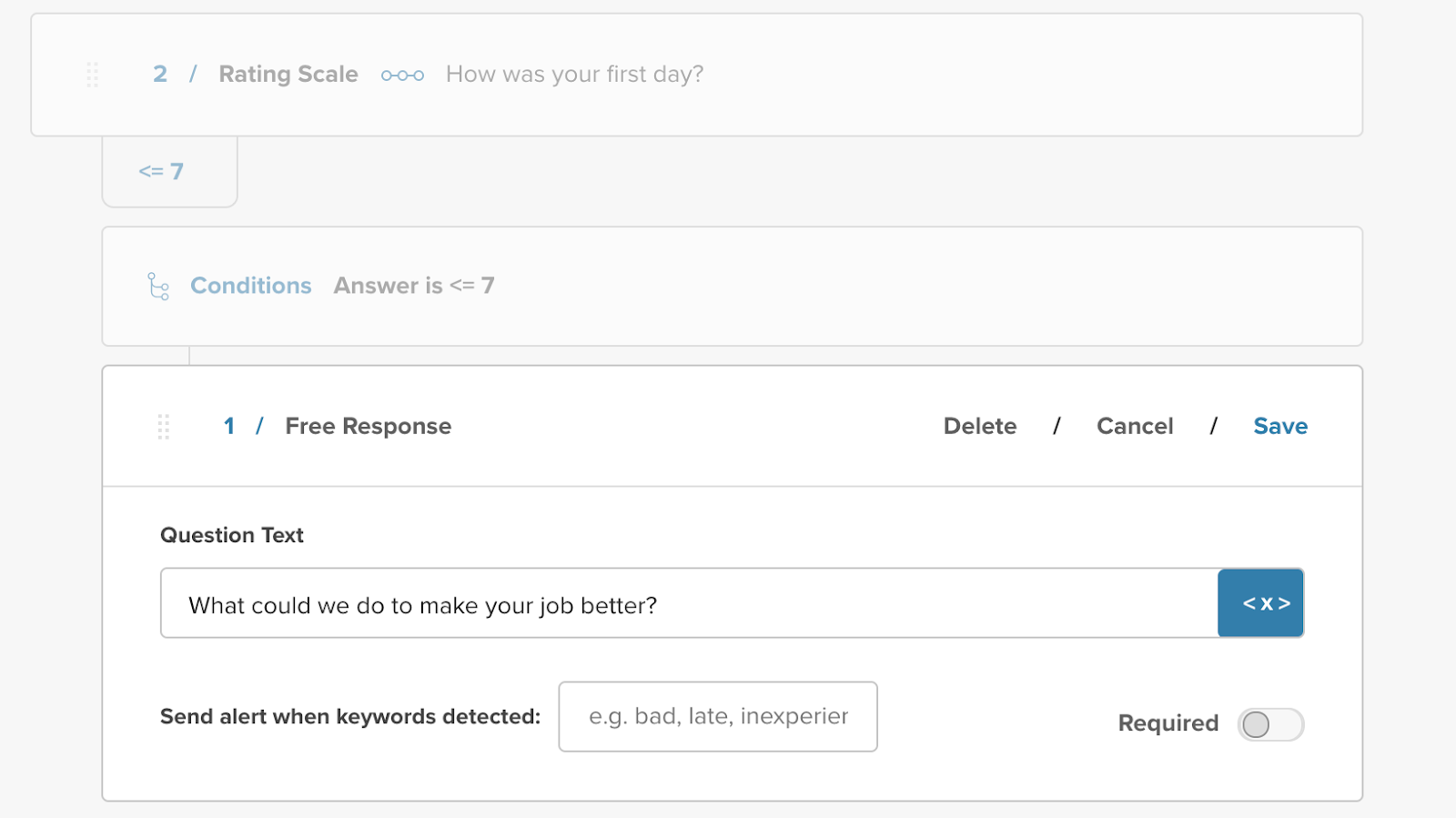 Creating a Branch
Navigate to your journey and touchpoint
Hover over the rating scale, multiple choice, or NPS module
Click Add Branch
Select modules or touchpoint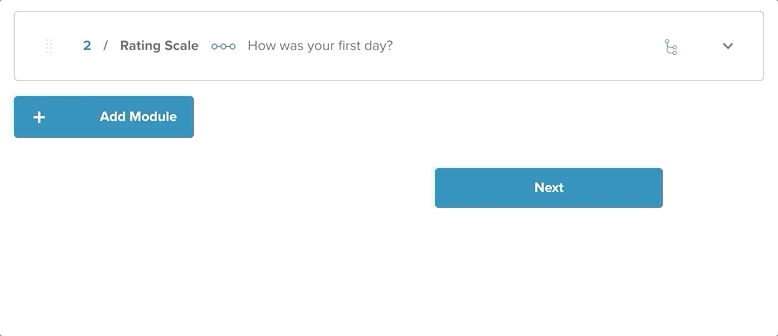 A module branch adds to the existing module immediately, whereas a touchpoint branch schedules an entirely separate touchpoint for that condition.
Select Save at the upper-right of the touchpoint page.
NOTE: Scheduling options are limited for branching to ensure proper triggers.